"There was a time when drawing and writing were not separated for you. In fact, our ability to write could only come from our willingness and inclination to draw." So begins Making Comics, the latest book from the artist and writer Lynda Barry, who's spent the past few years acting as a sort of patron saint of creativity. The creative impulse, Barry argues, is intrinsic to our humanity; her popular classes at the University of Wisconsin–Madison are open to students from all departments. If you're envious of these lucky pupils, fear not: Making Comics is stuffed to the gills with Barry's friendly wisdom, characteristic doodles, and mind-expanding exercises. An excerpt appears below.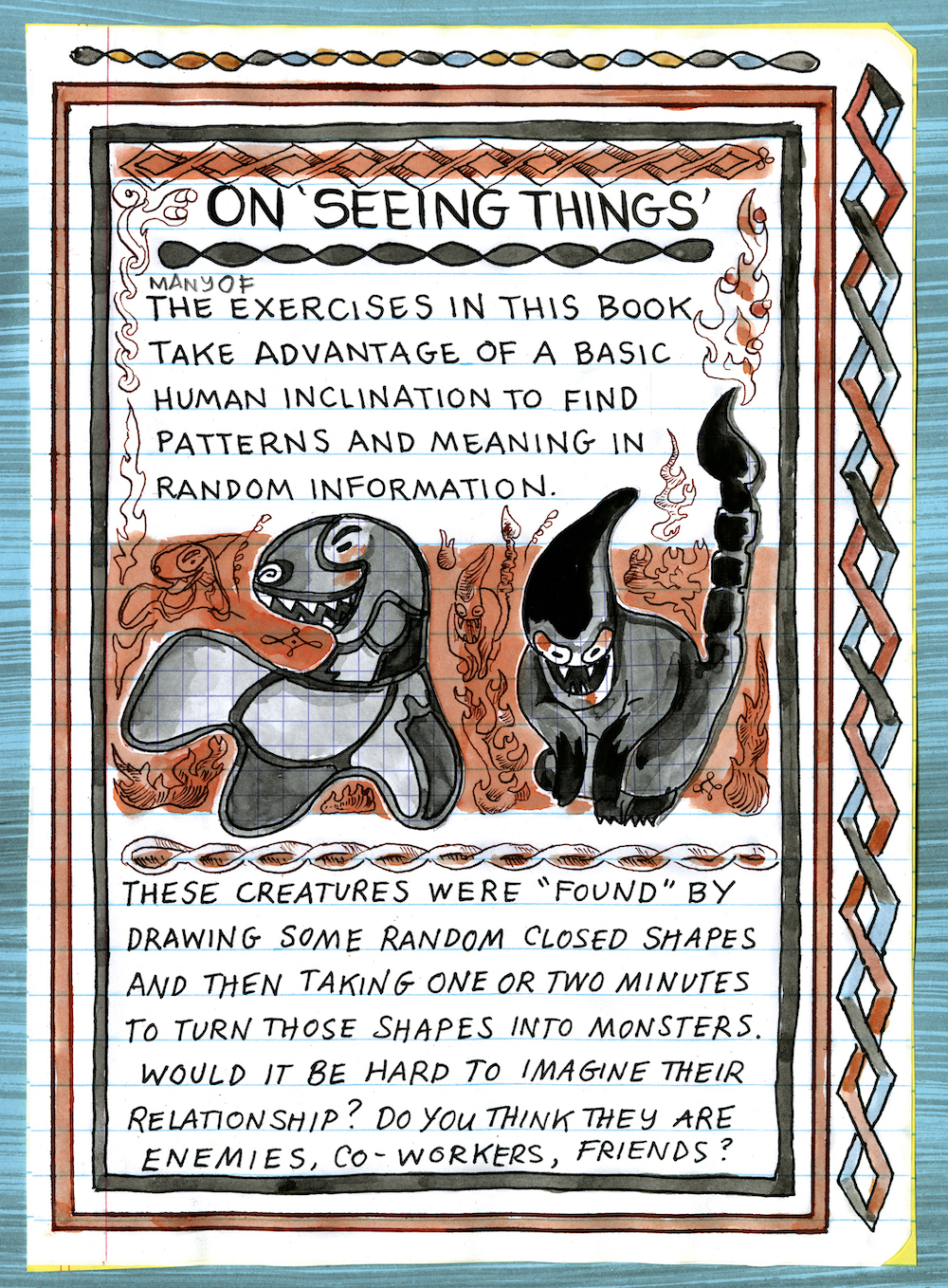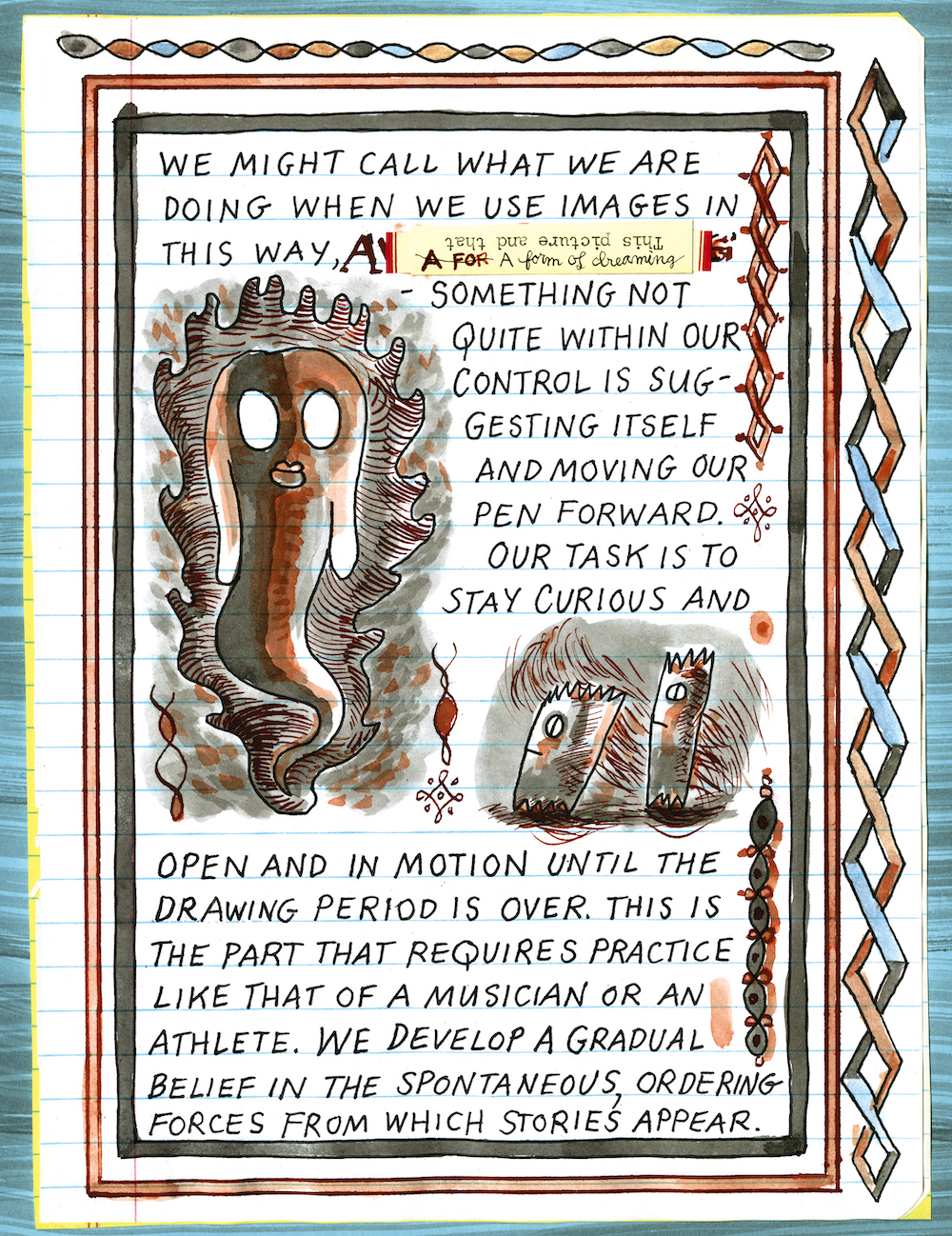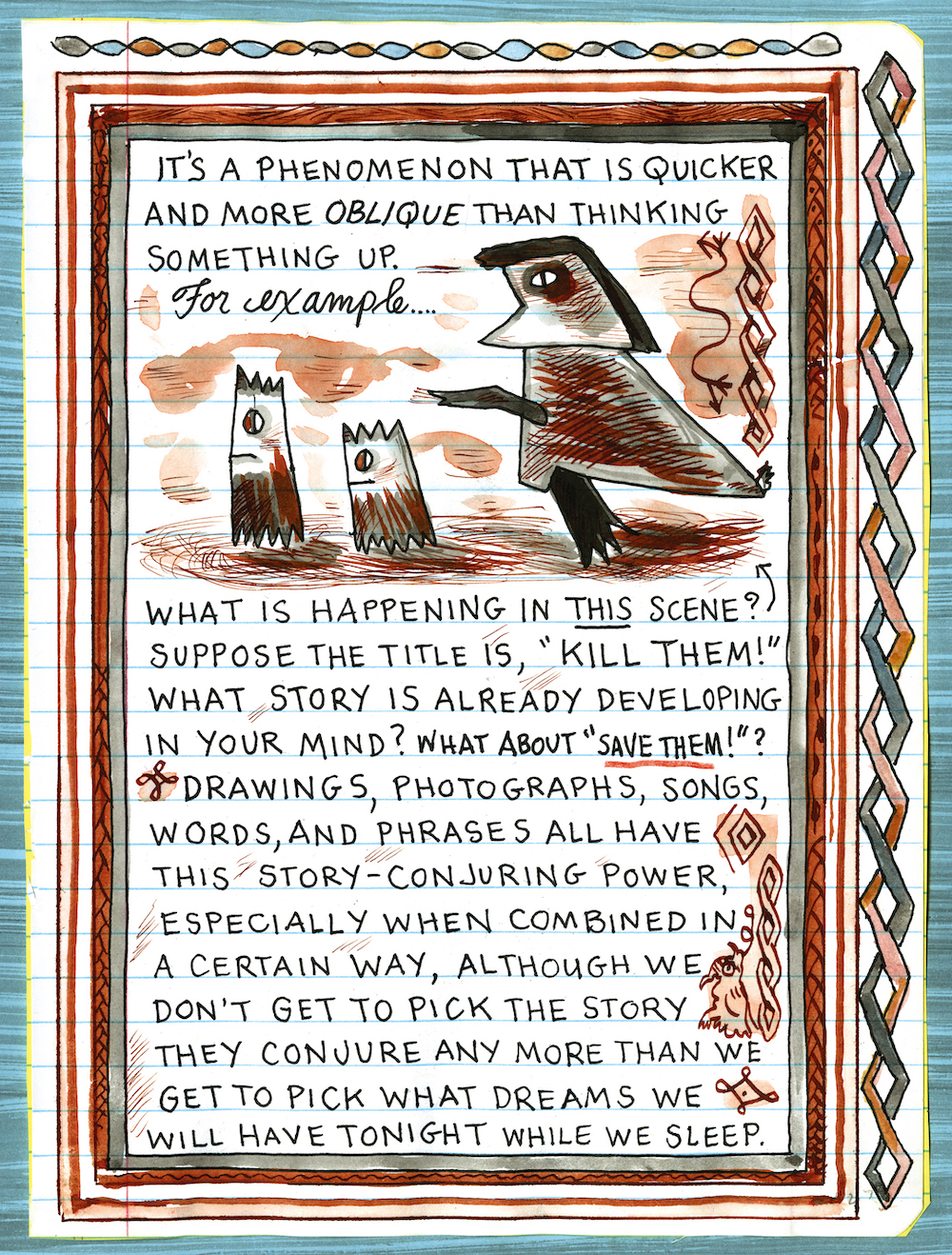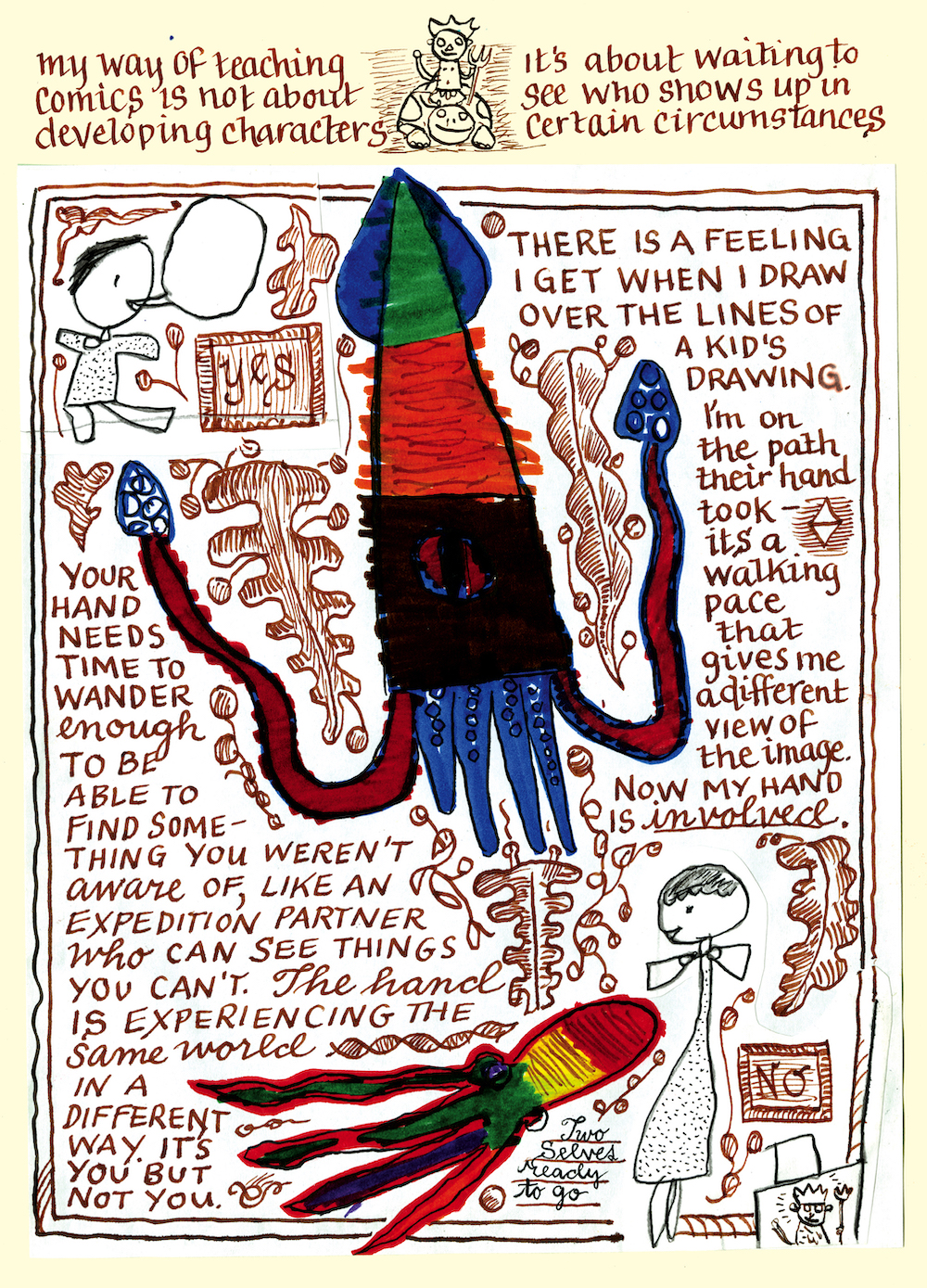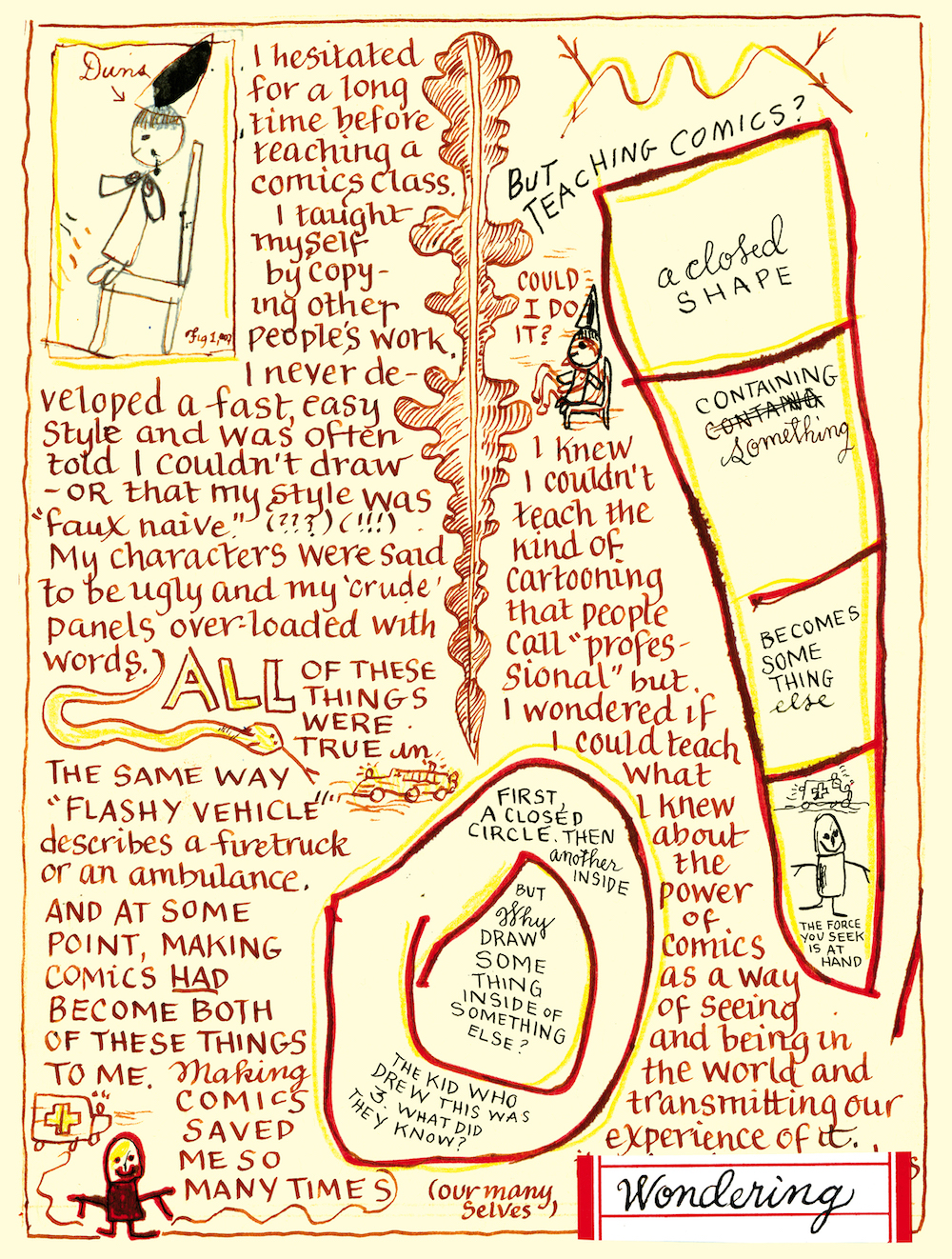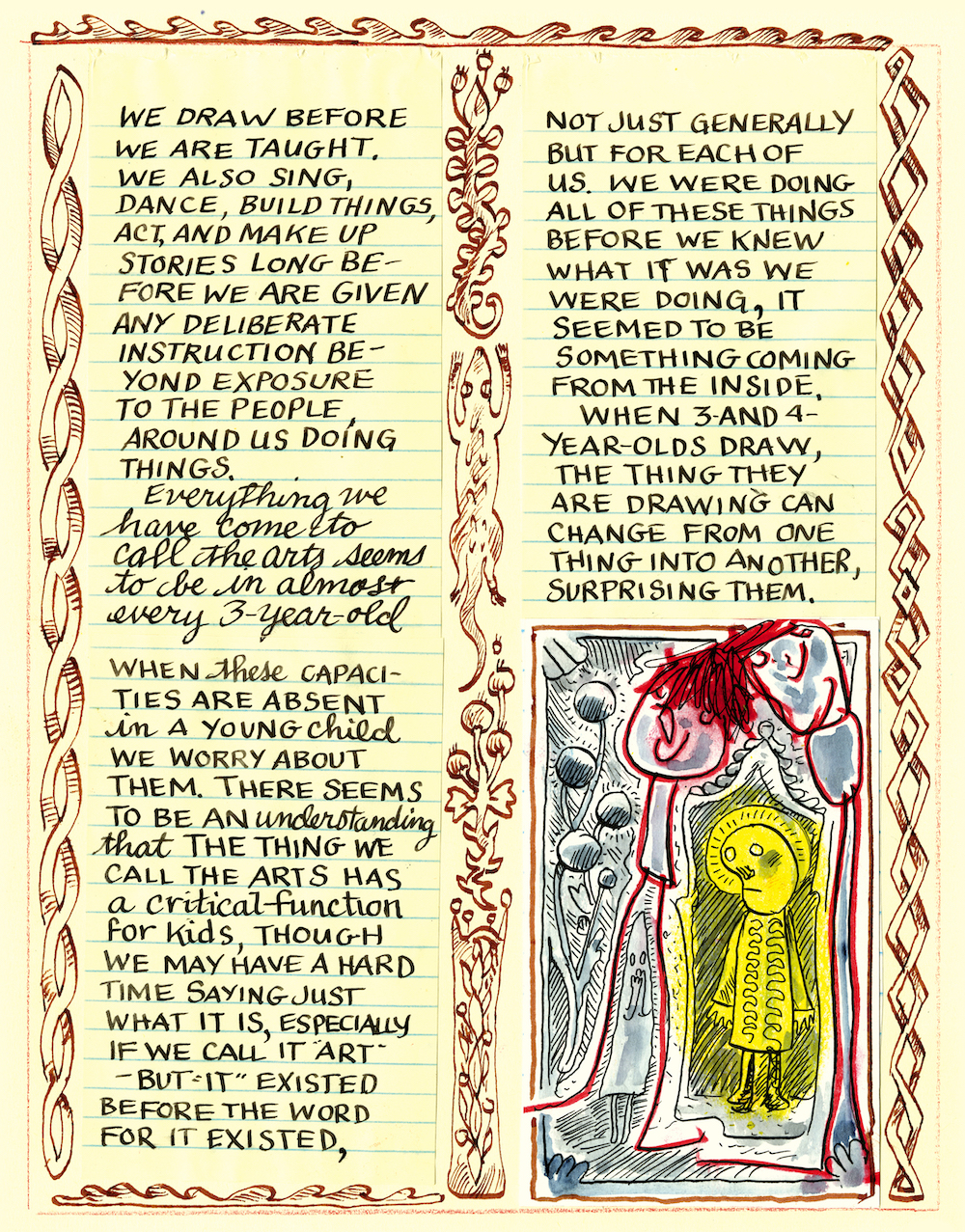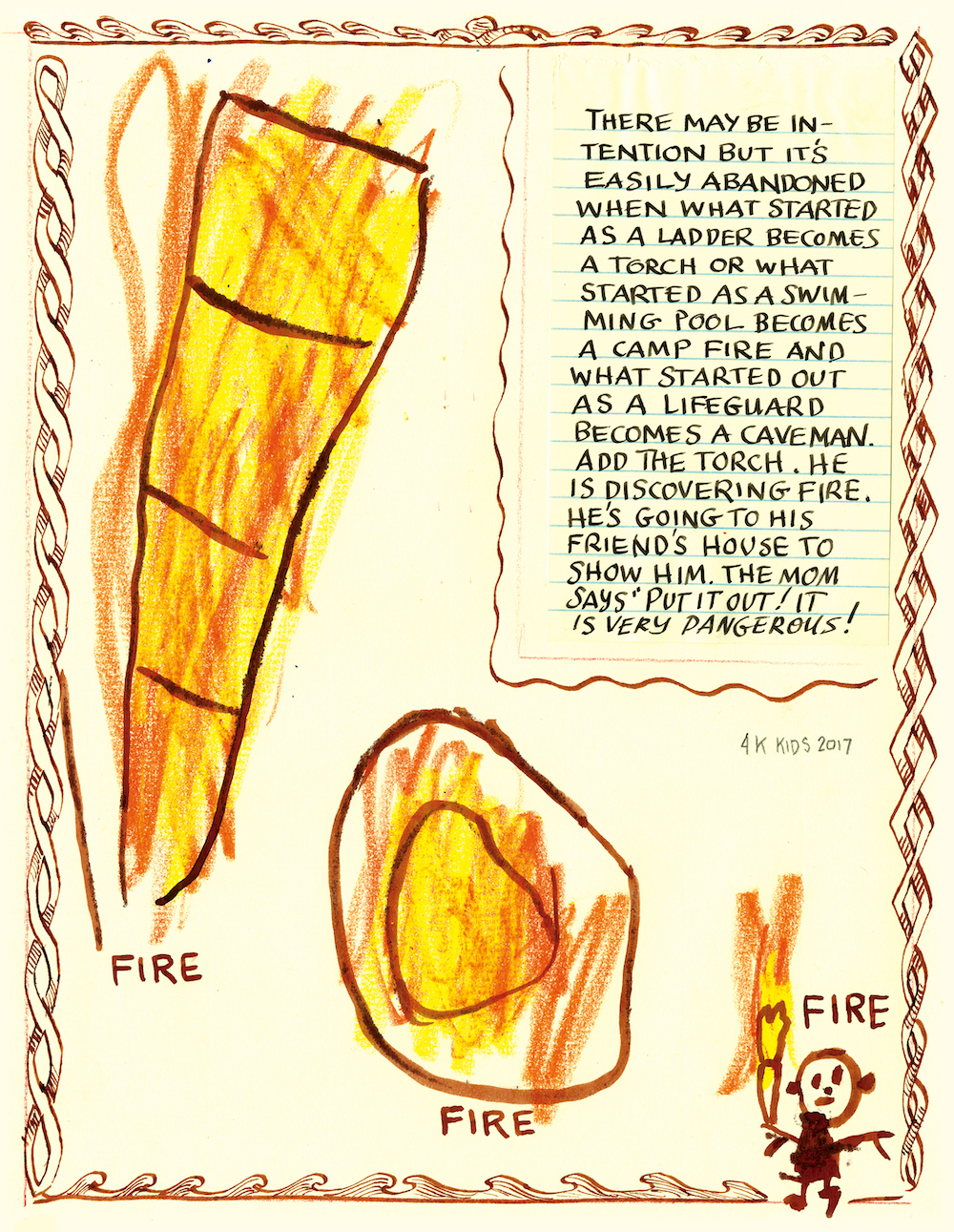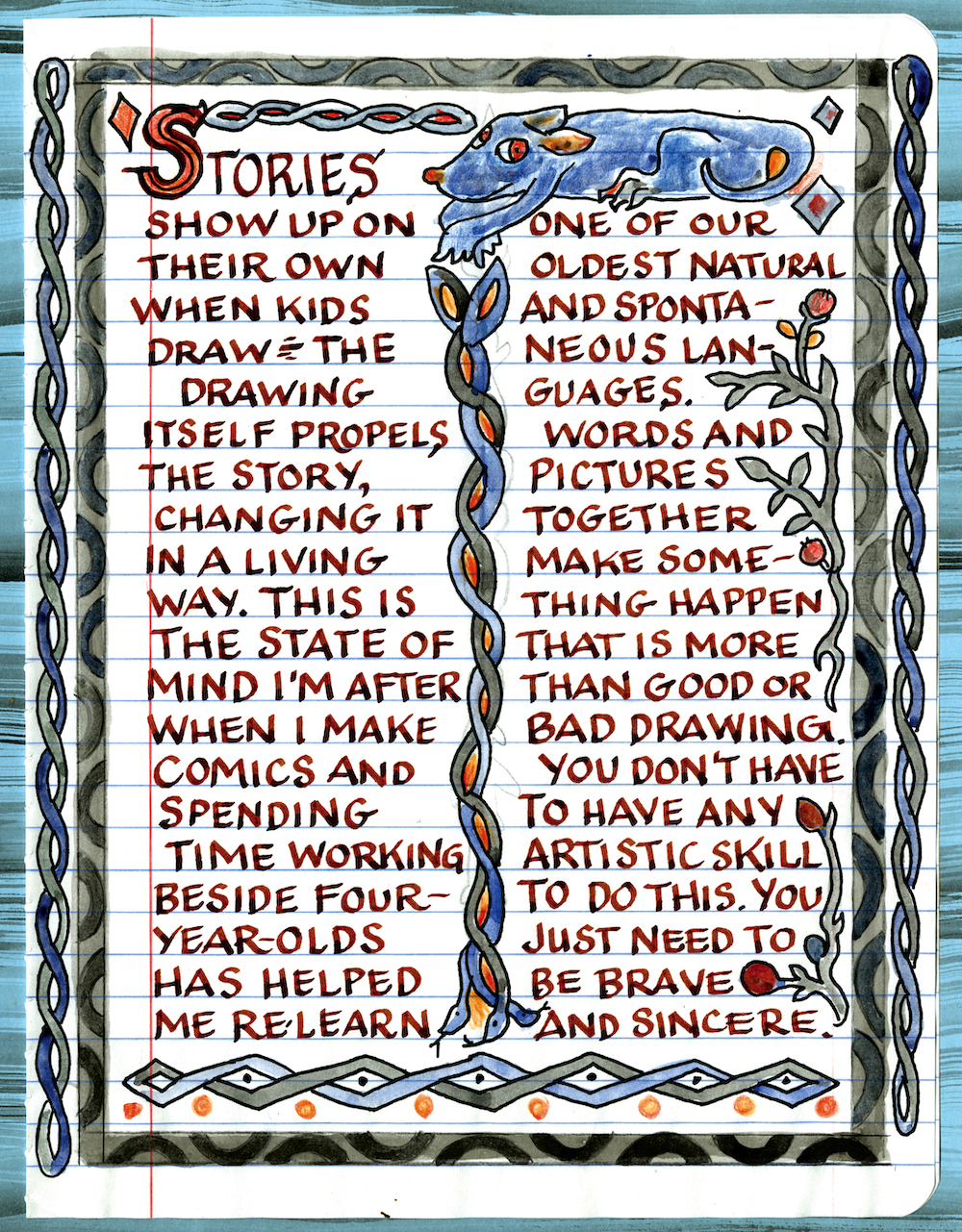 Lynda Barry has worked as a painter, cartoonist, writer, illustrator, playwright, editor, commentator, and teacher and found that they are very much alike. She is the inimitable creator behind the seminal comic strip Ernie Pook's Comeek as well as numerous comic books and graphic novels, and is the recipient of the Eisner Award, the R. R. Donnelly Award, and a Milton Caniff Lifetime Achievement Award, as well as an inductee into the Will Eisner Hall of Fame. In 2019, Barry was granted a MacArthur Fellowship for "inspiring creative engagement through original graphic works and a teaching practice centered on the role of image making in communication." She lives in Wisconsin, where she is an associate professor in interdisciplinary creativity and the Chazen Family Distinguished Chair in Art at the University of Wisconsin–Madison. Making Comics is her most recent book.
From Lynda Barry's Making Comics, in stores now. Images courtesy Drawn & Quarterly.