The unnamed protagonist of Gébé's Letter to Survivors is a mail carrier who traverses a barren, desertlike landscape on a bicycle. Because this story takes place in the aftermath of some probably nuclear apocalypse, he wears a hazmat suit, his mask protruding comically like a duck's bill. He travels from bunker to bunker, shouting the contents of strange letters down to former suburbanites huddled in dim squalor. Never before available in English, Letter to Survivors has just been published by New York Review Comics in a translation by Edward Gauvin. Below, the postman arrives with a message describing a painter who gets paid by a mysterious fat cat to black out, square by square, an original Modigliani.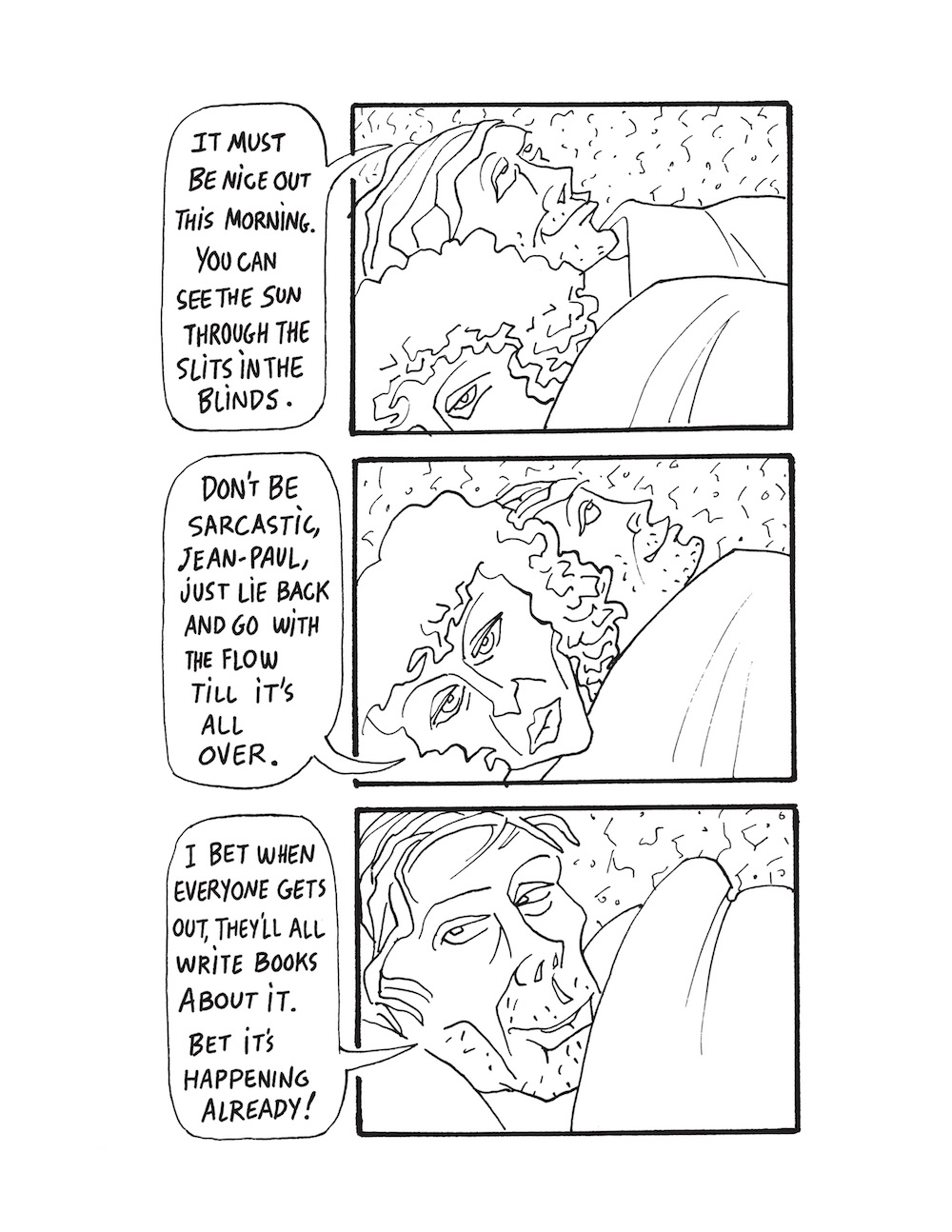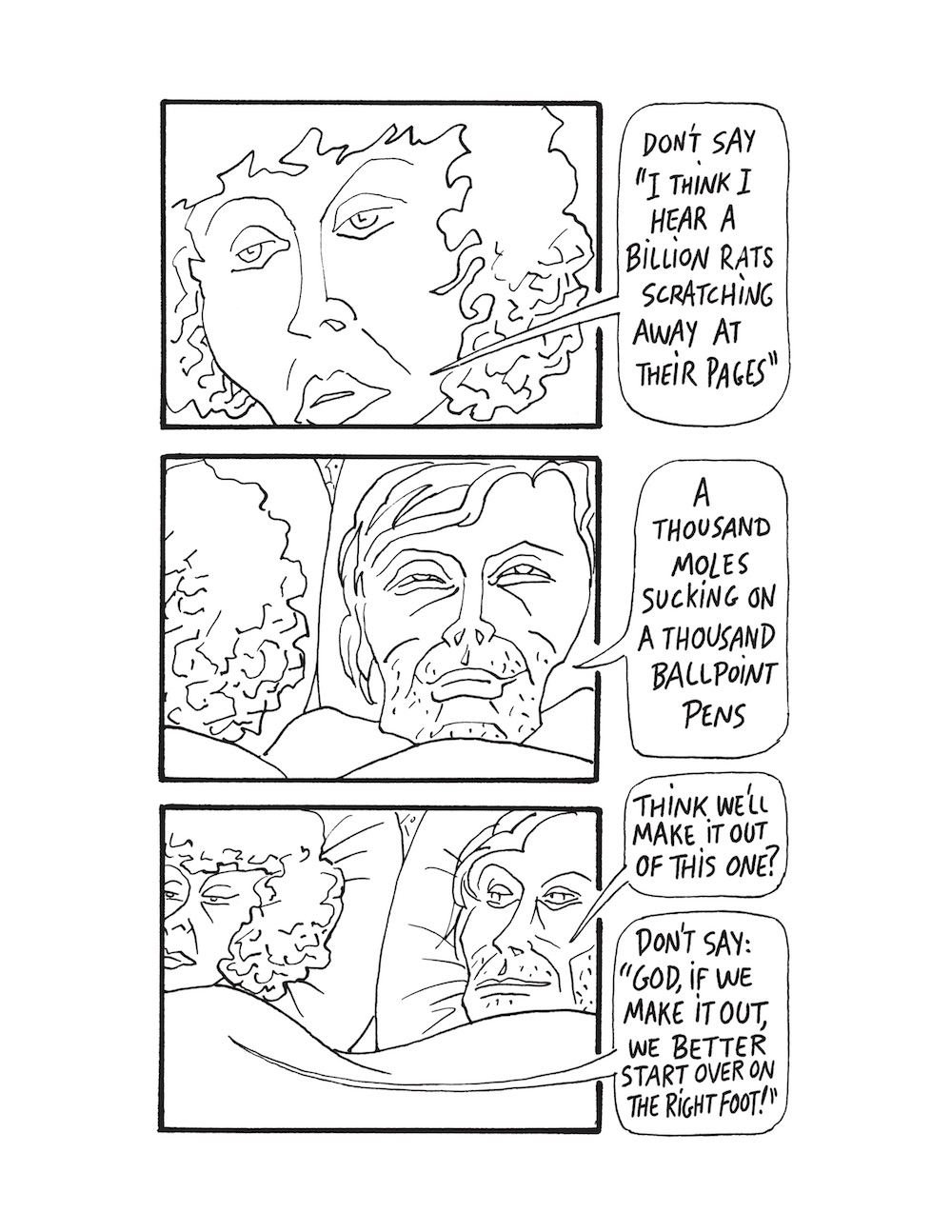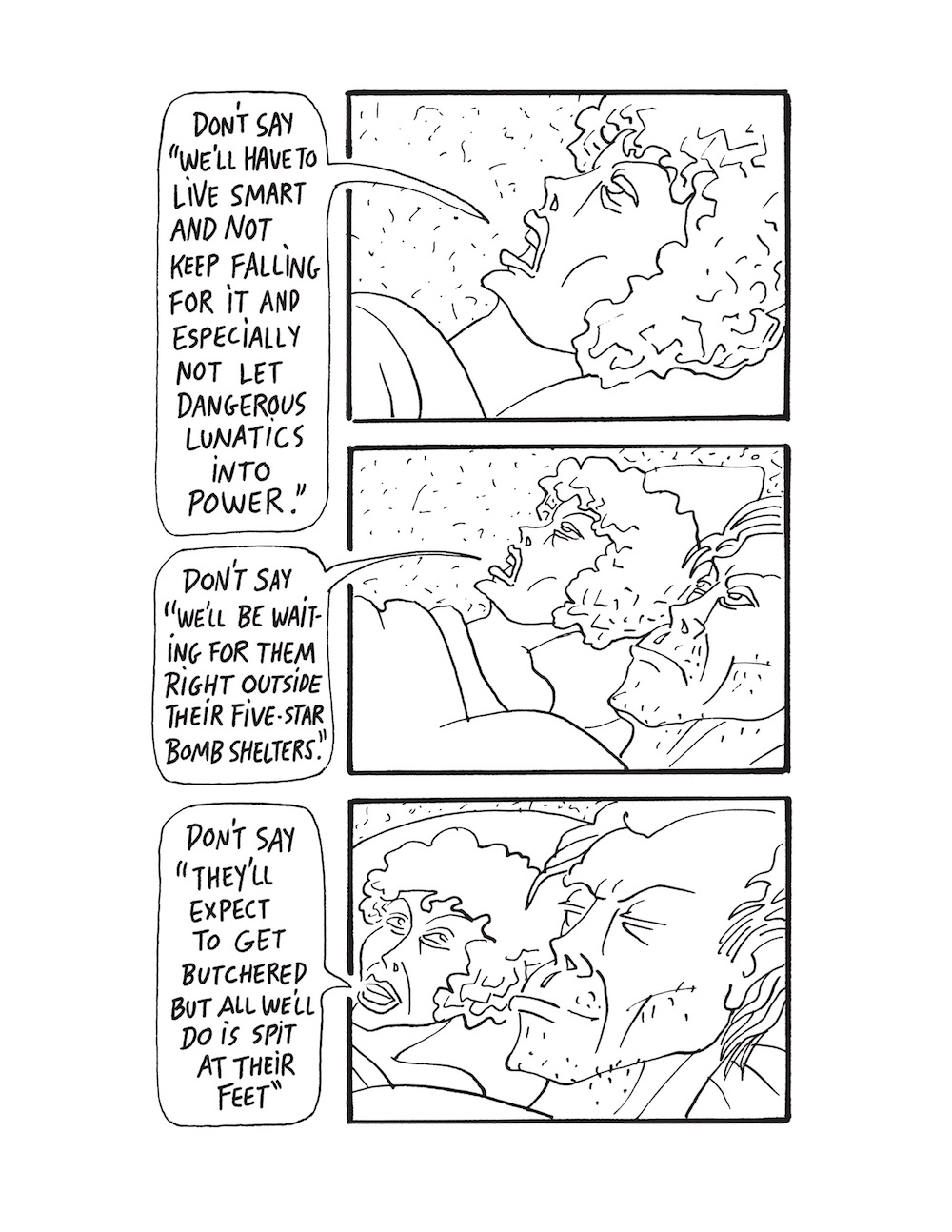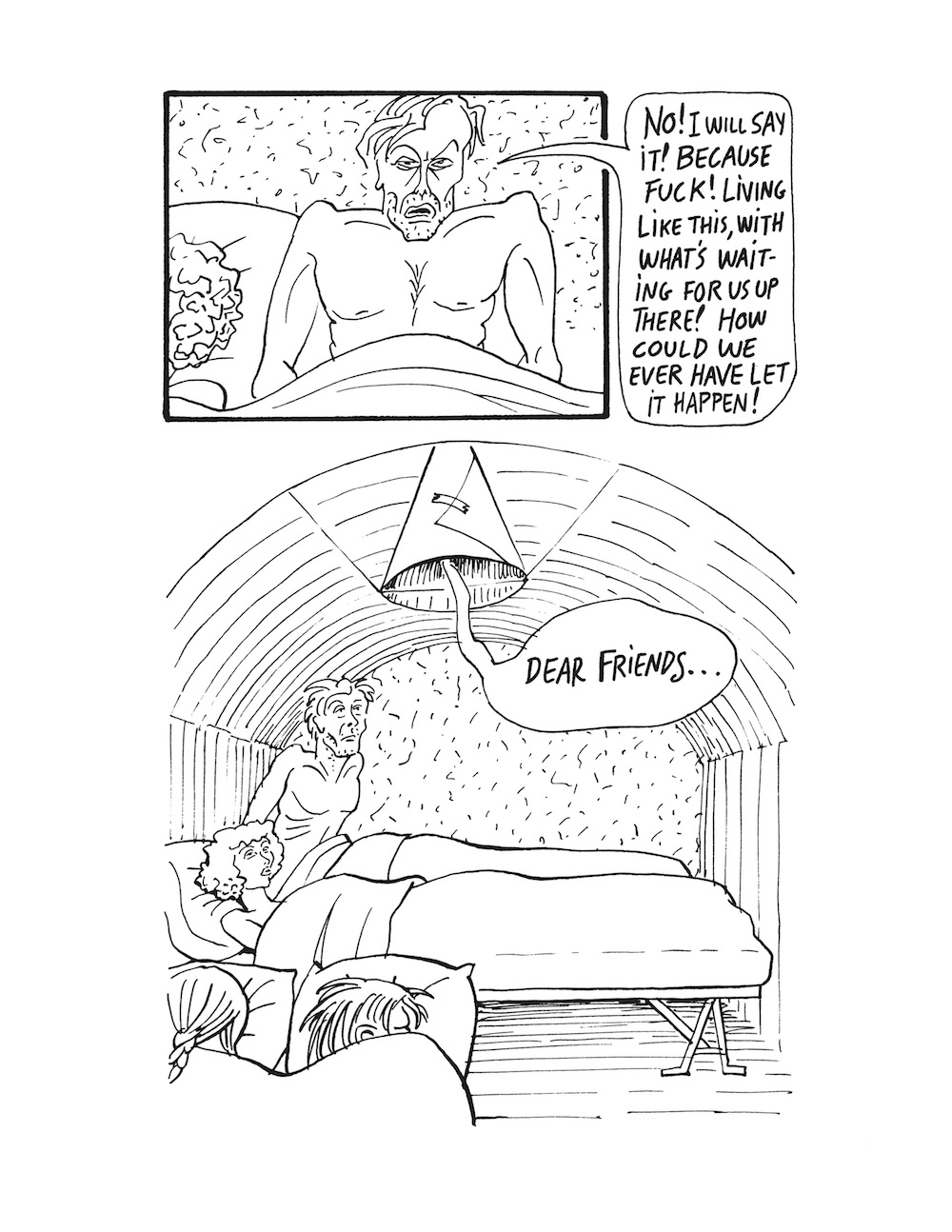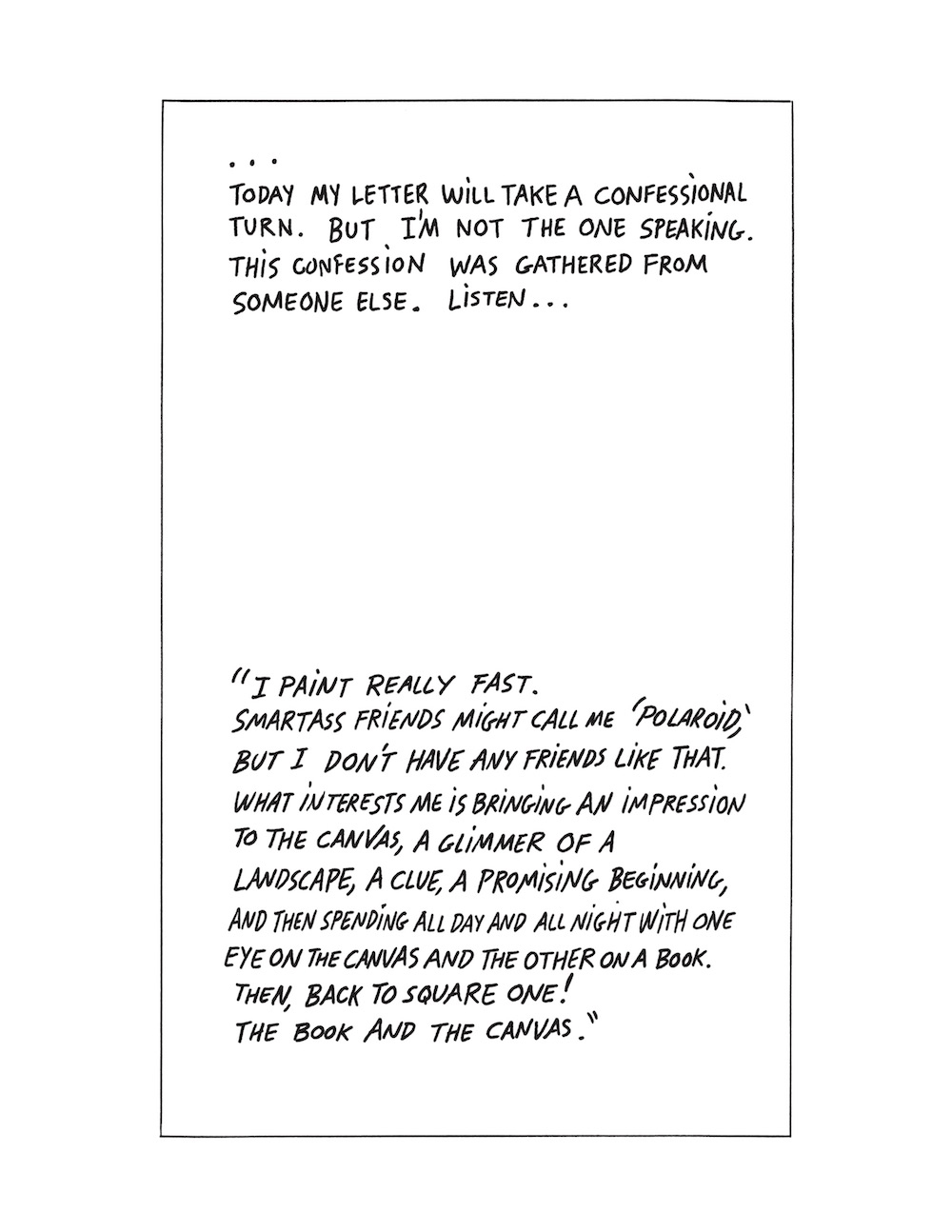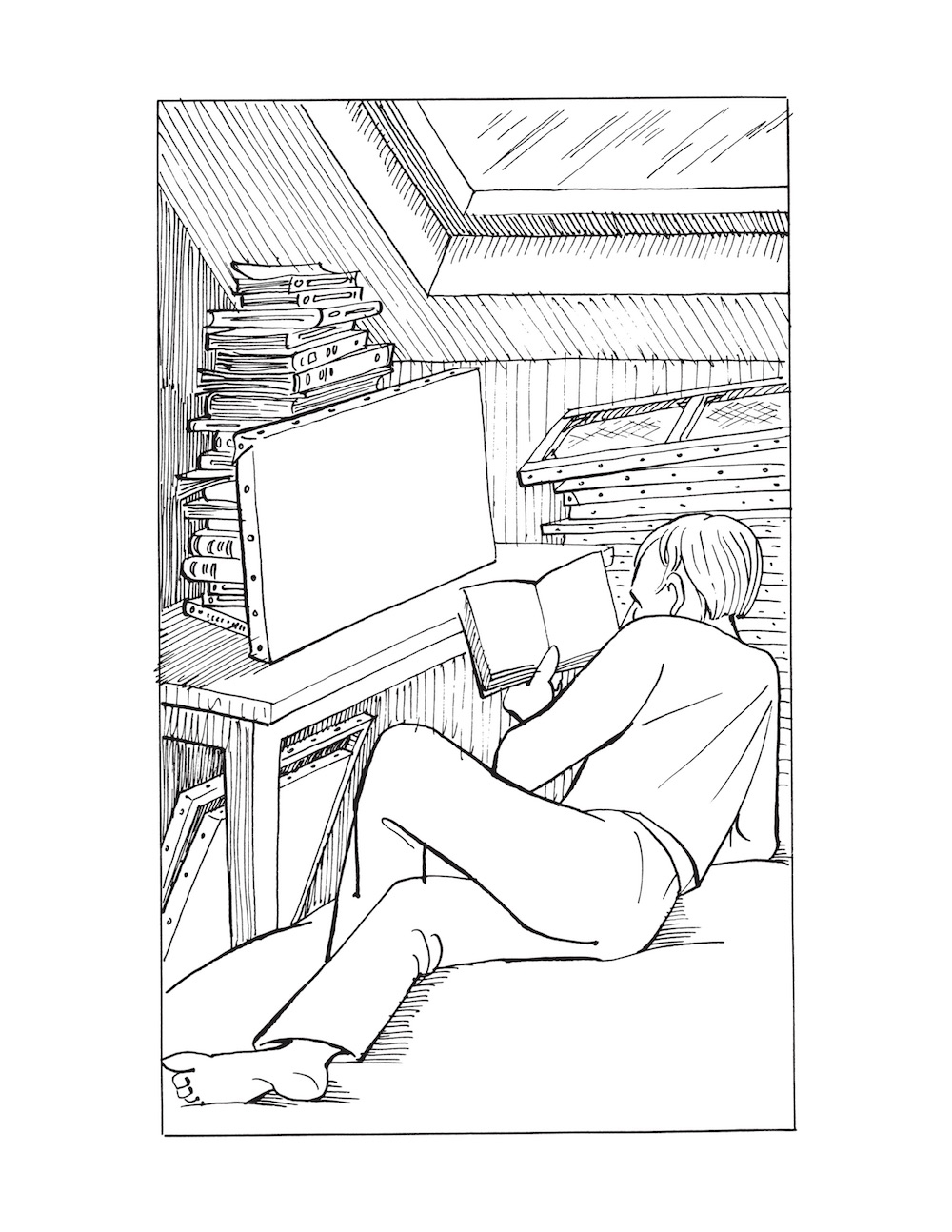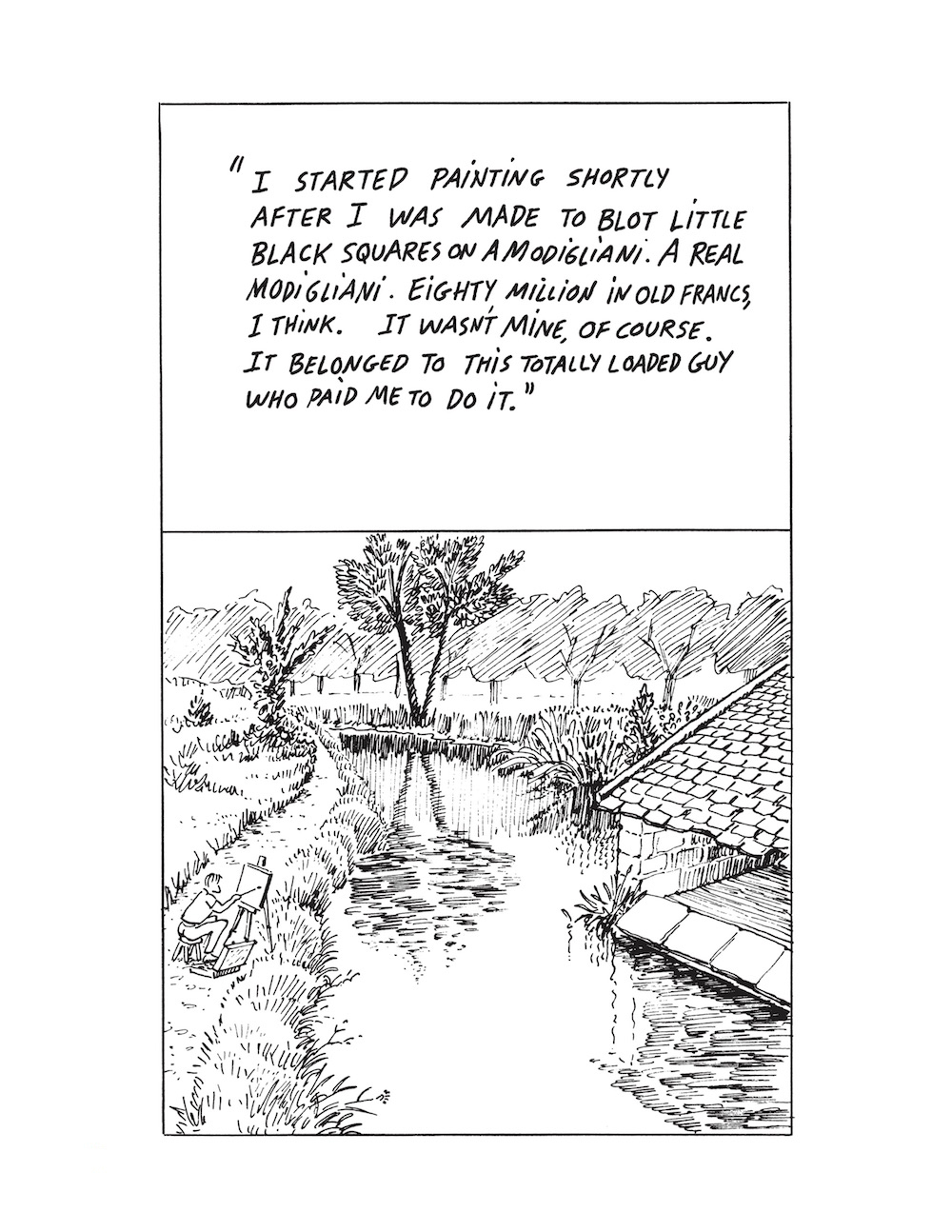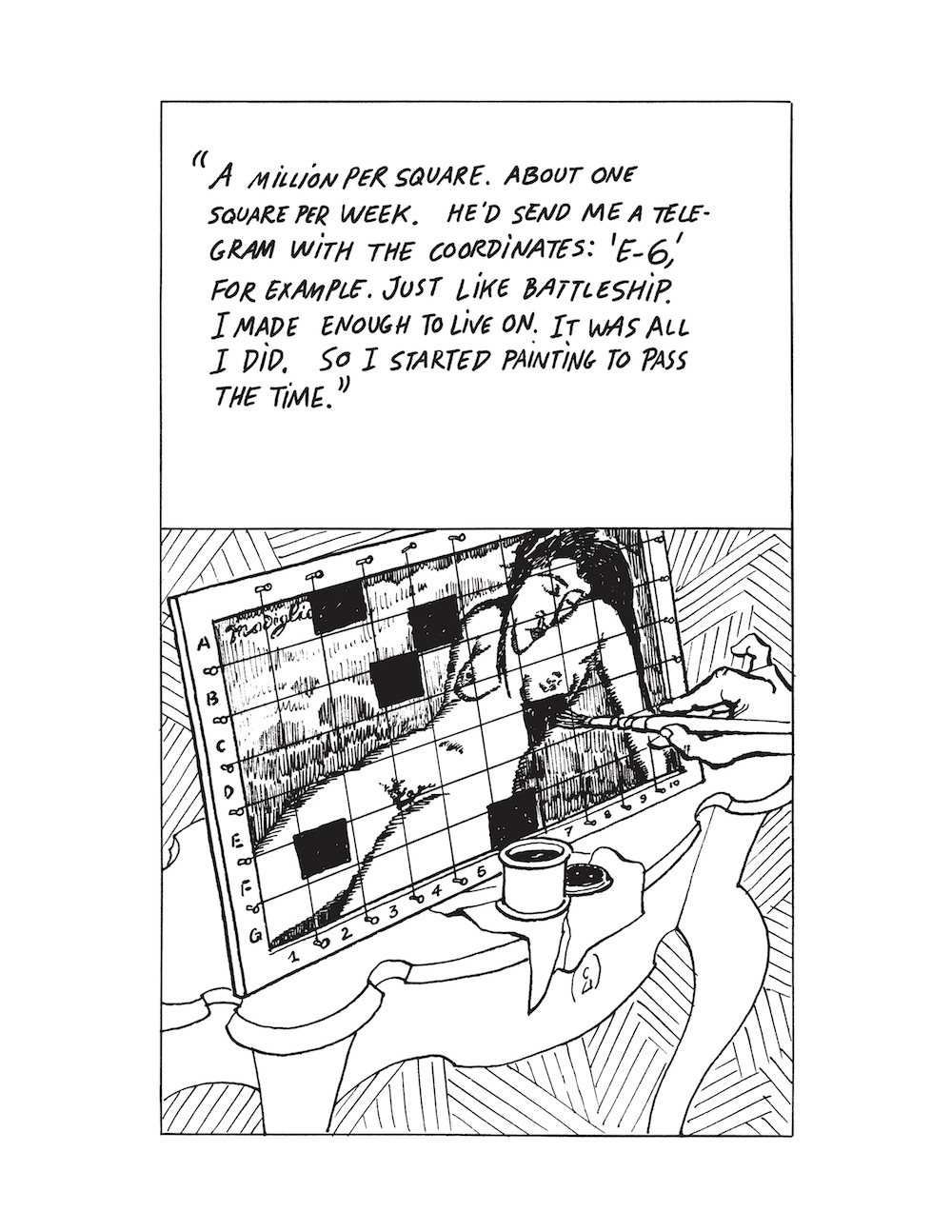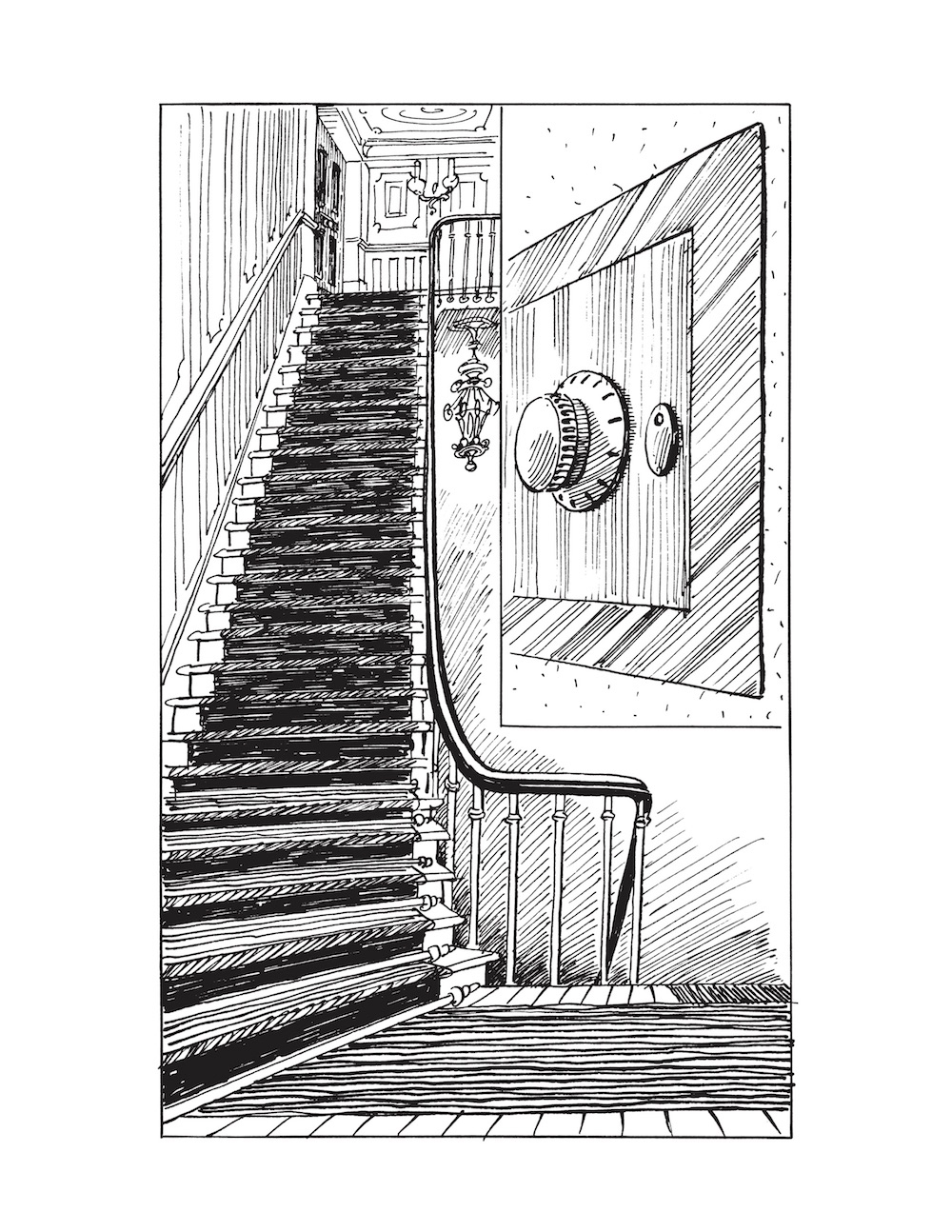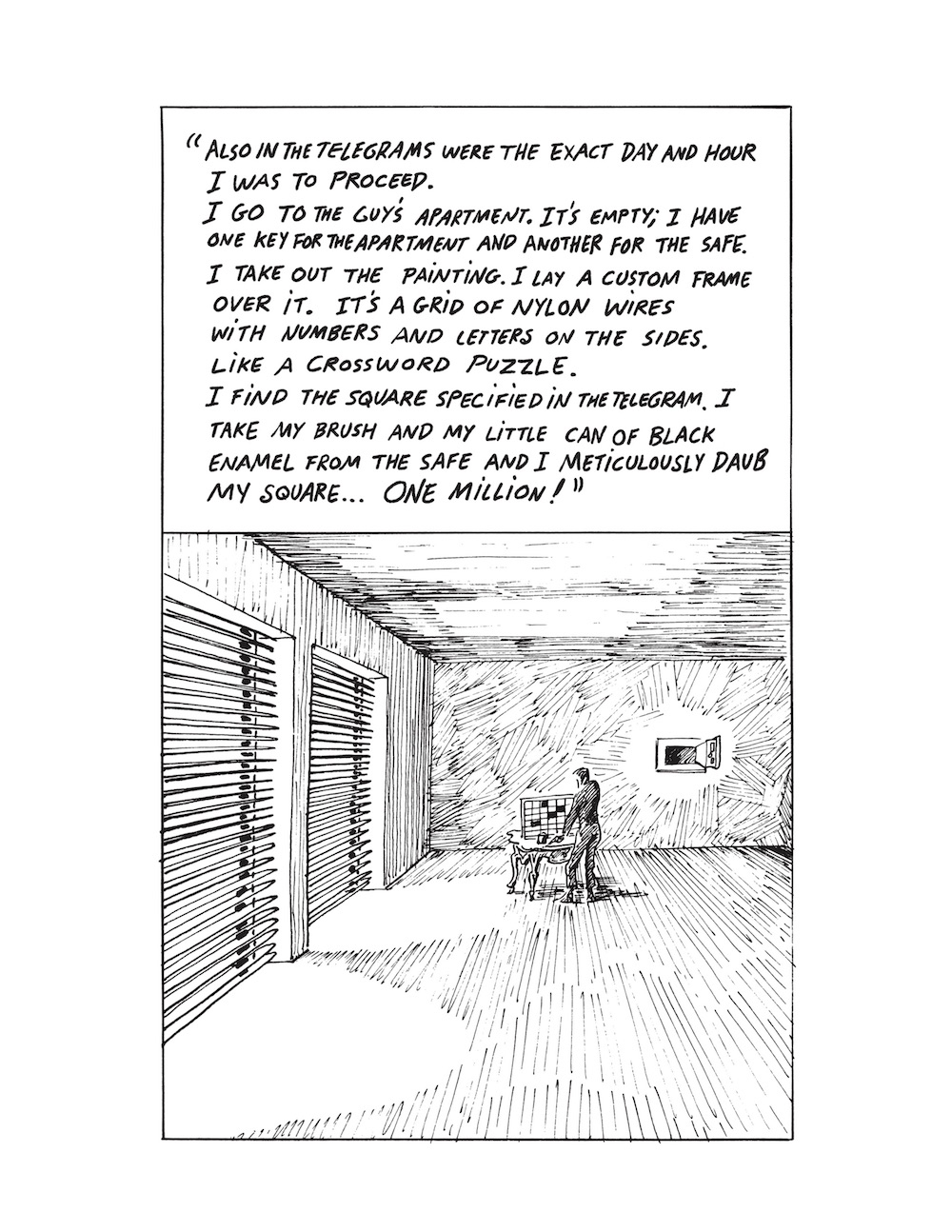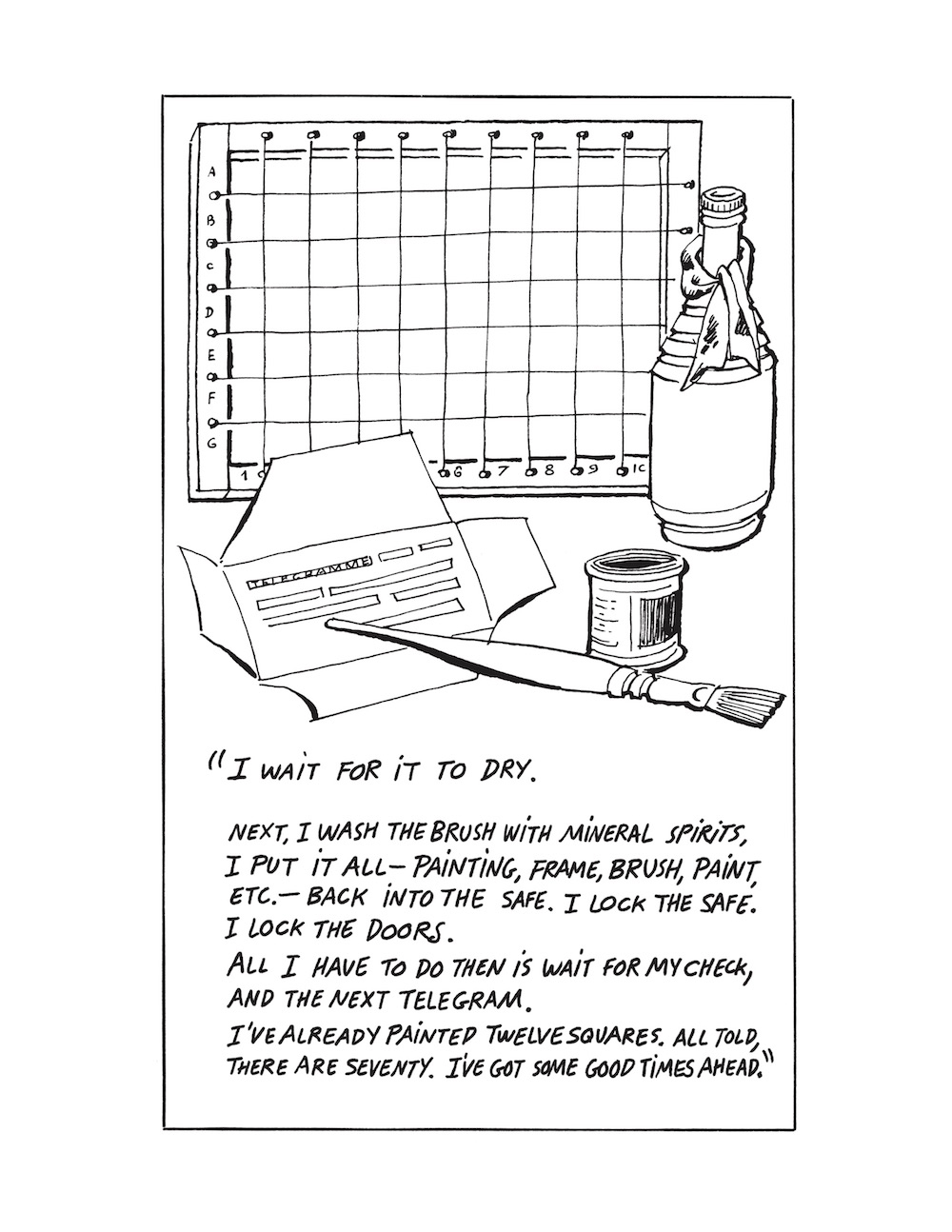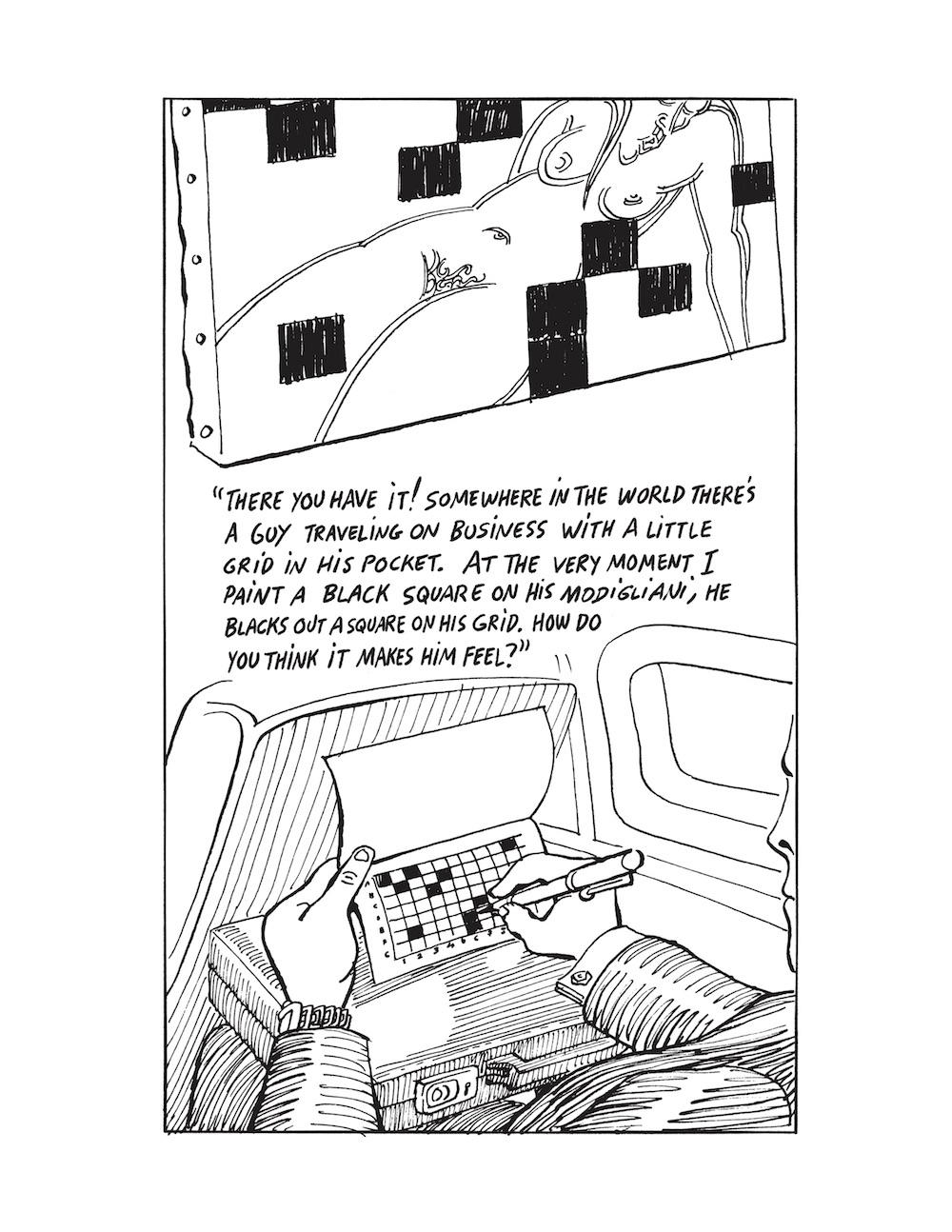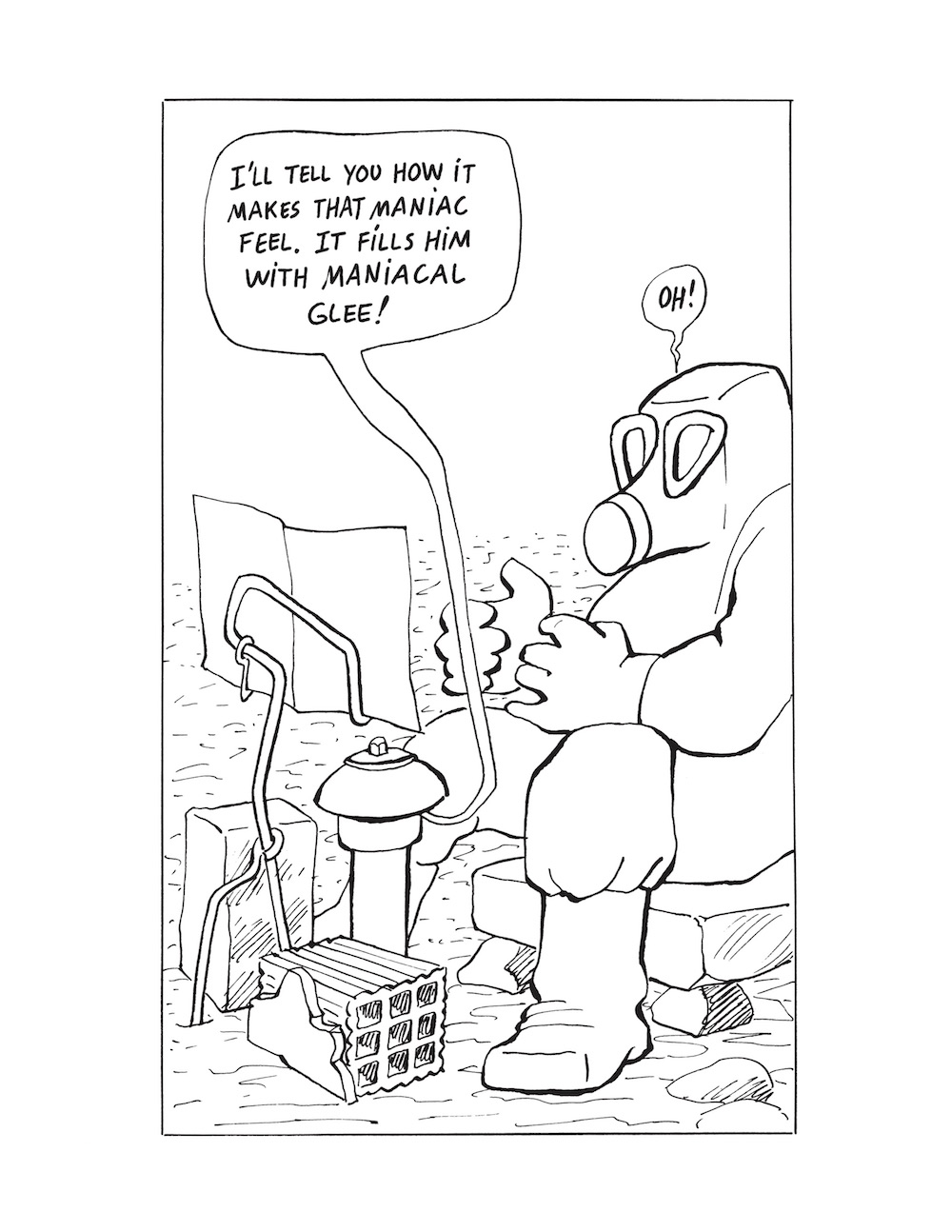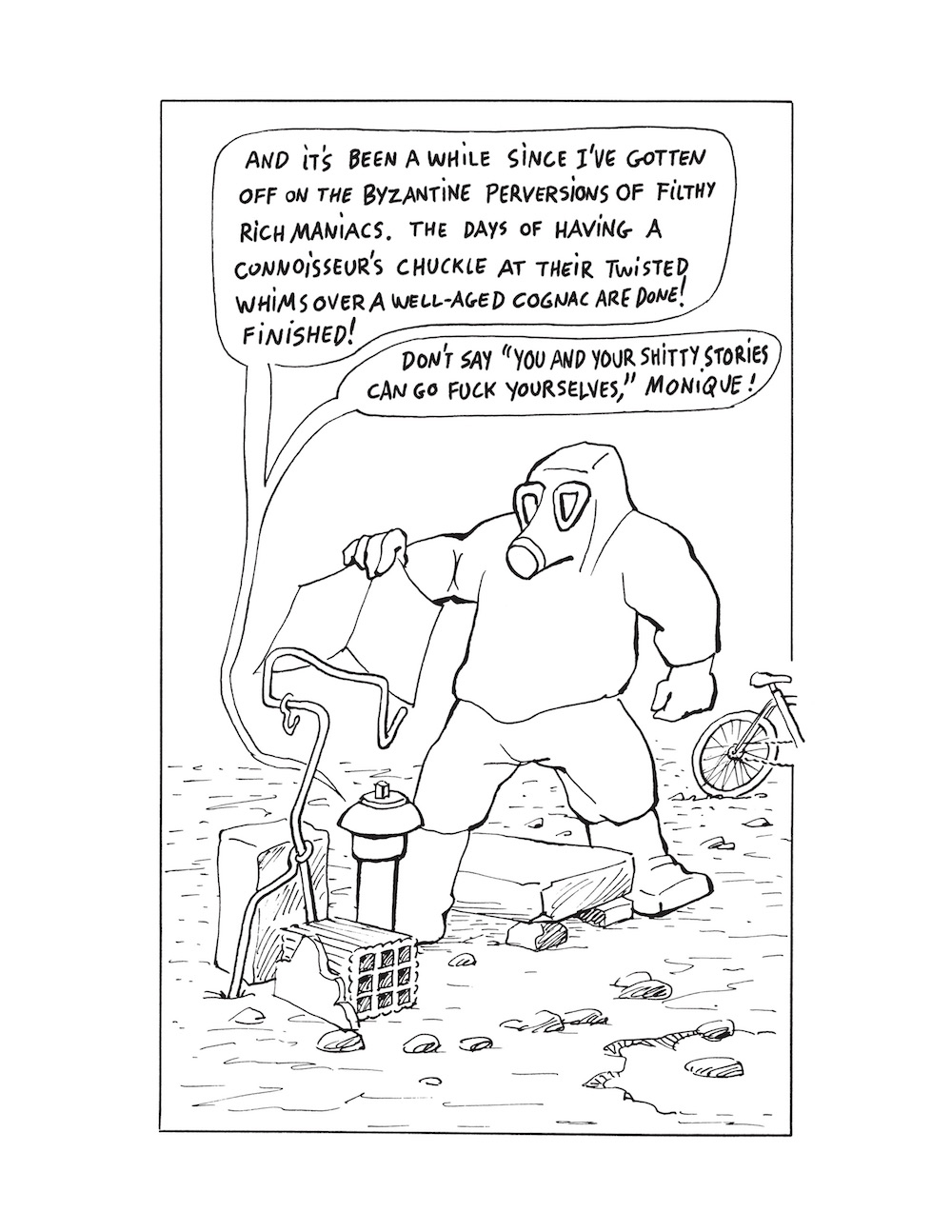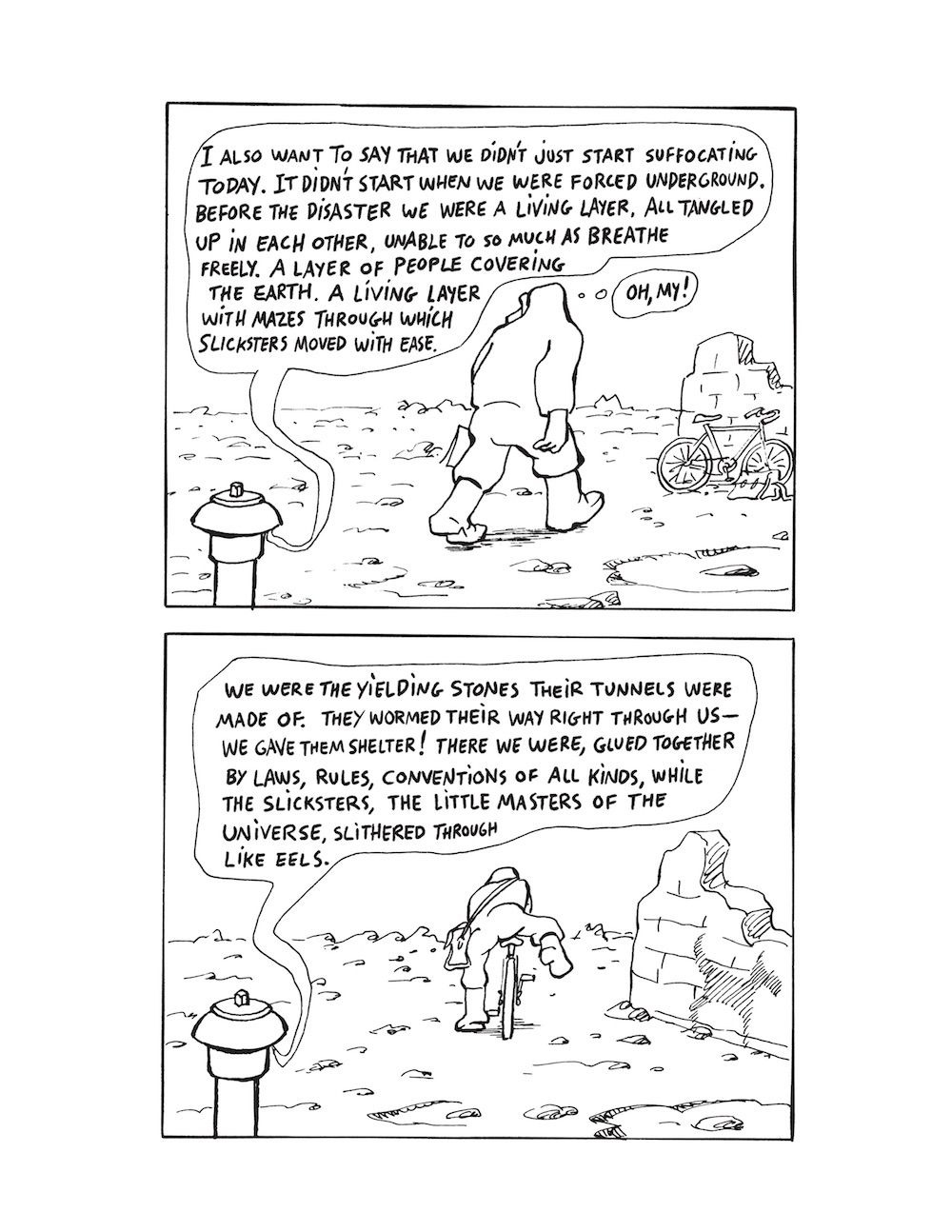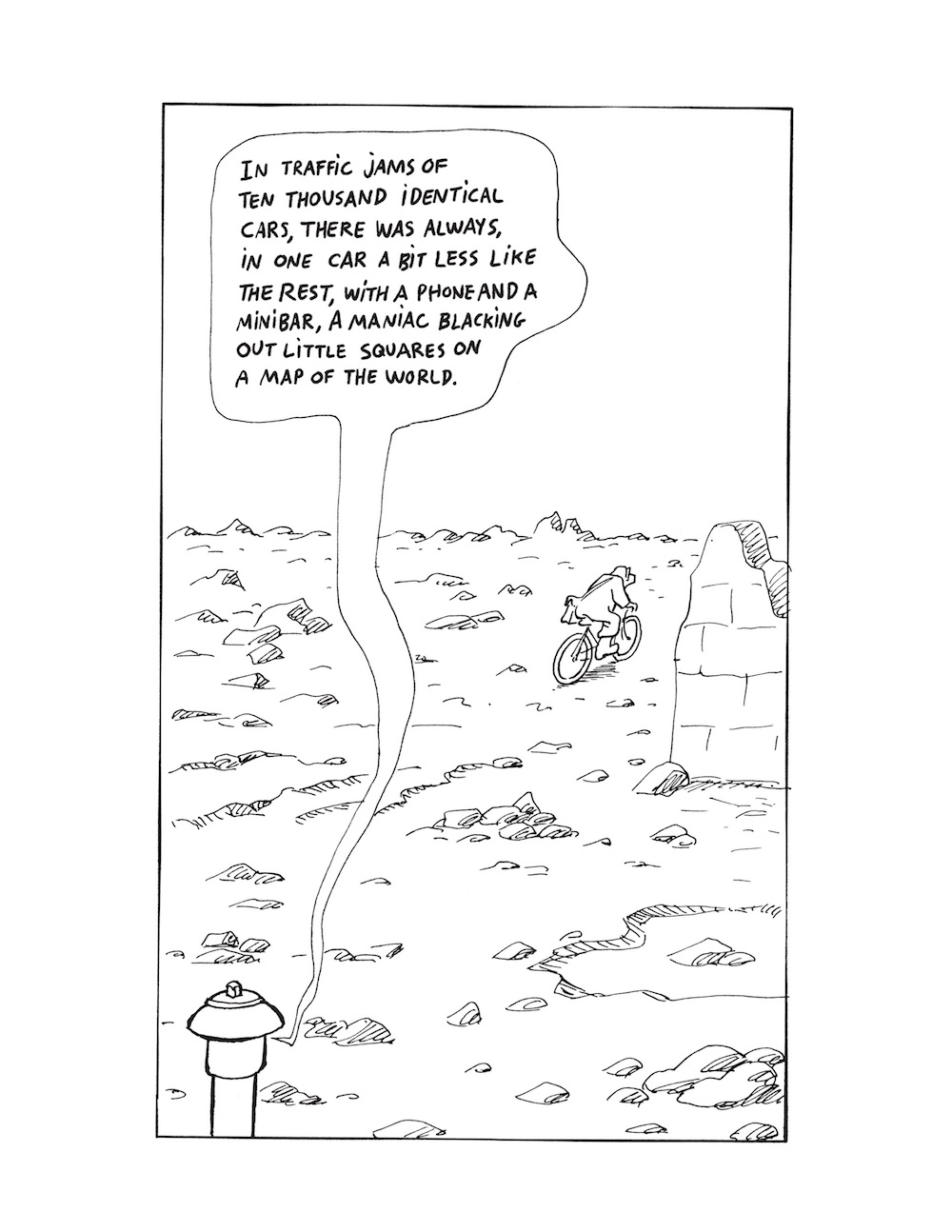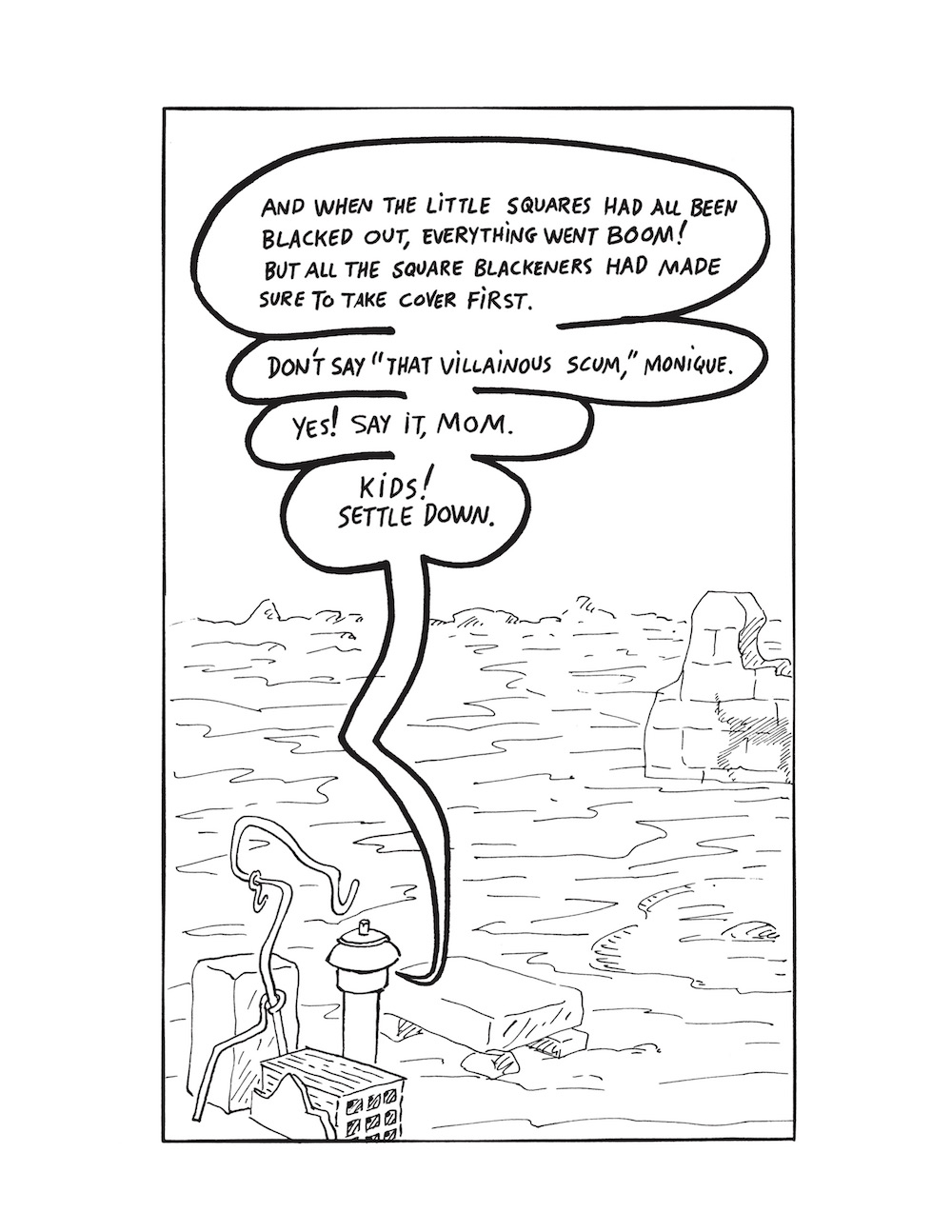 Gébé (Georges Blondeaux, 1929–2004) was a fixture of the French press for almost fifty years. He was best known as a cartoonist, but he was also an author, lyricist, screenwriter, and dramatist; a maker of short films and photo-novels; and a beloved editor and nurturer of new talent. From 1970 to 1985, he was the editor in chief of Charlie Hebdo. He returned when the weekly was reborn in 1992 and served as the editorial director until his death.
Edward Gauvin has translated more than three hundred graphic novels, including Blutch's Peplum (NYR Comics). His work has won the John Dryden translation prize and the Science Fiction & Fantasy Translation Award and has been nominated for the French-American Foundation and Oxford Weidenfeld translation prizes. He is a contributing editor for comics at Words without Borders and has written on the Francophone fantastic at Weird Fiction Review. Other publications have appeared in the New York Times, Harper's Magazine, Tin House, World Literature Today, and Subtropics.
Copyright © Gébé and L'Association 2002. Rights arranged through Nicolas Grivel Agency. Translation copyright © 2018 by Edward Gauvin.