Every week, the editors of The Paris Review lift the paywall on a selection of interviews, stories, poems, and more from the magazine's archive. You can have these unlocked pieces delivered straight to your inbox every Sunday by signing up for the Redux newsletter.
This week, we bring you Adam Phillips's 2014 Art of Nonfiction interview, Geoff Dyer's essay "Into the Zone," and Robyn Selman's poem "Essay in the Form of a Russian Doll."
If you enjoy these free interviews, stories, and poems, why not subscribe to read the entire archive? You'll also get four new issues of the quarterly delivered straight to your door.
Adam Phillips, The Art of Nonfiction No. 7
Issue no. 208 (Spring 2014)
An essay is a mixture of the conversational and the coherent and has, to me, the advantages of both. There doesn't have to be a beginning, a middle, and an end, as there tends to be in a short story. Essays can wander, they can meander. Also, the nineteenth-century essayists whom I like, like Emerson and Lamb and Hazlitt, are all people who are undogmatic but very moralistic, though it's not quite clear what that moralism is. That's to say, they are clearly people of very strong views who are trying not to be fanatical. The essay is very rarely a fanatical form, it seems to me, partly because you'd just run out of steam. It would just be propaganda of the most boring sort. In order to write a compelling essay, you have to be able to change tone. I think you also have to be reflexively self-revising. It's not that these things are impossible in other genres, but they're very possible in essays. As the word essay suggests, it's about trying something out, it's about an experiment. From the time I began writing—although this wasn't conscious—I think that was the tradition I was writing in.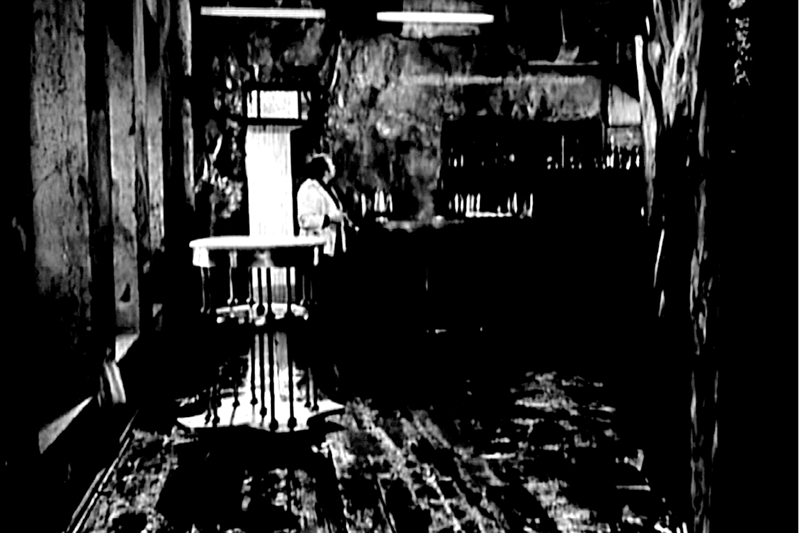 Into the Zone
By Geoff Dyer
Issue no. 198 (Fall 2011)
An empty bar, possibly not even open, with a single table, no bigger than a small round table, but higher, the sort you lean against—there are no stools—while you stand and drink. If floorboards could speak, these look like they could tell a tale or two, though the tales would turn out to be one and the same, ending with the same old lament (after a few drinks people think they can walk all over me), about not just what happens here but in bars the world over. We are, in other words, already in a realm of universal truth. The barman comes in from the back—he's wearing a white barman's jacket—lights a ­cigarette, and turns on the lights, two fluorescent tubes, one of which doesn't work properly: it flickers. He looks at the flickering light. You can see him thinking, That needs fixing, which is not the same thing at all as "I'll fix that today," but which is very nearly the same as "It'll never be fixed." Daily life is full of these small, repeated astonishments, hopes (that it might somehow have fixed itself overnight), and resignations (it hasn't, and won't). A tall man—a customer!—enters the bar, puts his knapsack under the table, the small round table you lean against while drinking. He orders something from the barman. The fact that the barman's jacket is white ­emphasizes how not terribly clean it is. Although it's a jacket it also serves as a towel, possibly as a dishcloth, and maybe as a hankie, too. The whole place looks like it could be dirty, but it's too dingy to tell, and the credits in yellow Russian letters—sci-fi Cyrillic—do not exactly clarify the situation.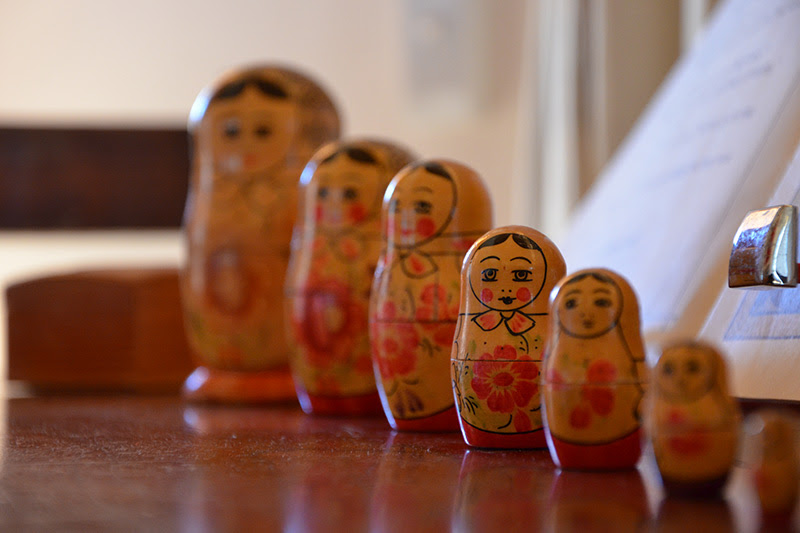 Essay in the Form of a Russian Doll
By Robyn Selman
Issue no. 154 (Spring 2000)
for David Trinidad

In bold black type among grayer headlines
All Time High—Maybelline Stock Hits 60,
Board Acceptance of Buyout Thought Likely.
It wasn't in my nature to accept
her. It wasn't in hers to be true,
if true means plain. (Made-up means untrue?)
I saw both views, plainly, as children do.
My mother, in her sixties, was older
than my father, more like friends' grandmothers;
the same woman, who, after hours
at her vanity, with skill and precision
coaxed those dividends to mature luster,
installed herself in her rightful station—
the restored Empress of all Westchester …
If you like what you read, get a year of The Paris Review—four new issues, plus instant access to everything we've ever published.