Every week, the editors of The Paris Review lift the paywall on a selection of interviews, stories, poems, and more from the magazine's archive. You can have these unlocked pieces delivered straight to your inbox every Sunday by signing up for the Redux newsletter.
This week, we bring you James Merrill's Art of Poetry interview, in which he explains how he draws inspiration from a Ouija board; "The Plato Club," a strange feature in which Merrill and David Jackson use a Ouija board to contact Alice B. Toklas, Gertrude Stein, Colette, Jean Genet, and others; and "Totem," a poem by Eamon Grennan.
If you enjoy these free interviews, stories, and poems, why not subscribe to read the entire archive? You'll also get four new issues of the quarterly delivered straight to your door.
James Merrill, The Art of Poetry No. 31
Issue no. 84 (Summer 1982)
INTERVIEWER

Does the Ouija board ever manifest maniacal tendencies? Do you ever feel yourself lost in its grip?

MERRILL

Oh, we've been scared at times. A friend who sat with us at the board just once went on to have a pretty awful experience with some people out in Detroit. She was told to go west, and to sail on a certain freighter on a certain day, and the name of the island where she'd meet her great-grandmother reincarnated as a Polynesian teenager who would guide her to a mountain cave where in turn an old man . . . and so forth. Luckily she collapsed before she ever made it to California.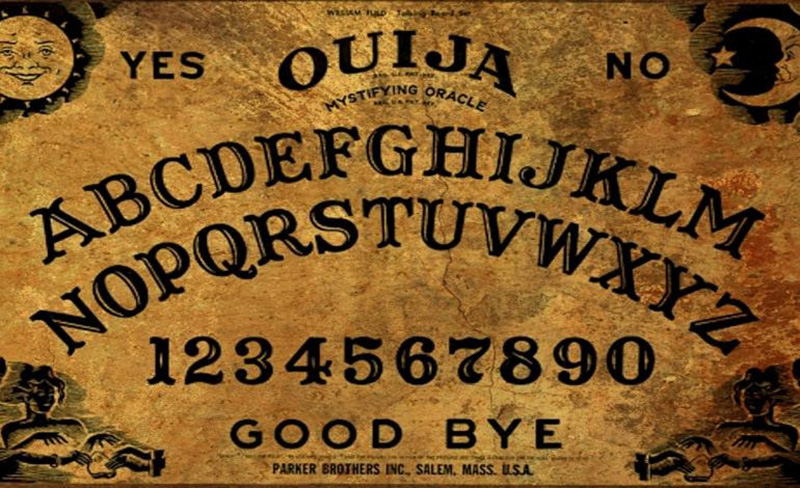 The Plato Club
By David Jackson & James Merrill
Issue no. 122 (Spring 1992)
The idea for the following feature evolved from an interview in which David Jackson reported that, using a Ouija board, he and the poet James Merrill had contacted Truman Capote in the afterlife, a place called the Hedge. The Hedge would seem to be a kind of semipermeable screen through which the dead can peer at human life as well as eavesdrop upon the affairs of higher heaven that only indirectly concern them. Presiding, as hostess and chief of protocol, is Alice B. Toklas. Since everyone wants to talk all at once, she decides—as she did in Gertrude Stein's Parisian salon—who should approach the tea table and in what order.
Totem
By Eamon Grennan
Issue no. 101 (Winter 1986)
All Saints' over, the roast seeds eaten, I set
On a backporch post our sculpted pumpkin under the weather,
Warm still for November. Night and day it gapes
In at us through the kitchen window, going soft
In the head. Sleepwalker-slow, a black rash of ants
Harrows this hollowed globe, munching the pale peach
Flesh, sucking its seasoned last juices dry. In a
Week, when the ants and humming flies are done, only
A hard remorseless light drills and tenants it through
And through. Within, then, it turns mouldblack
In patches, stays like this for days while the weather
Takes it in its shifty arms: wide eyespaces shine, the
Disapproving mouth holds firm. Another week, a sad
Leap forward: sunk to one side so an eyesocket's almost
Shut, it becomes a monster of its former self. Human …
If you like what you read, get a year of The Paris Review—four new issues, plus instant access to everything we've ever published.