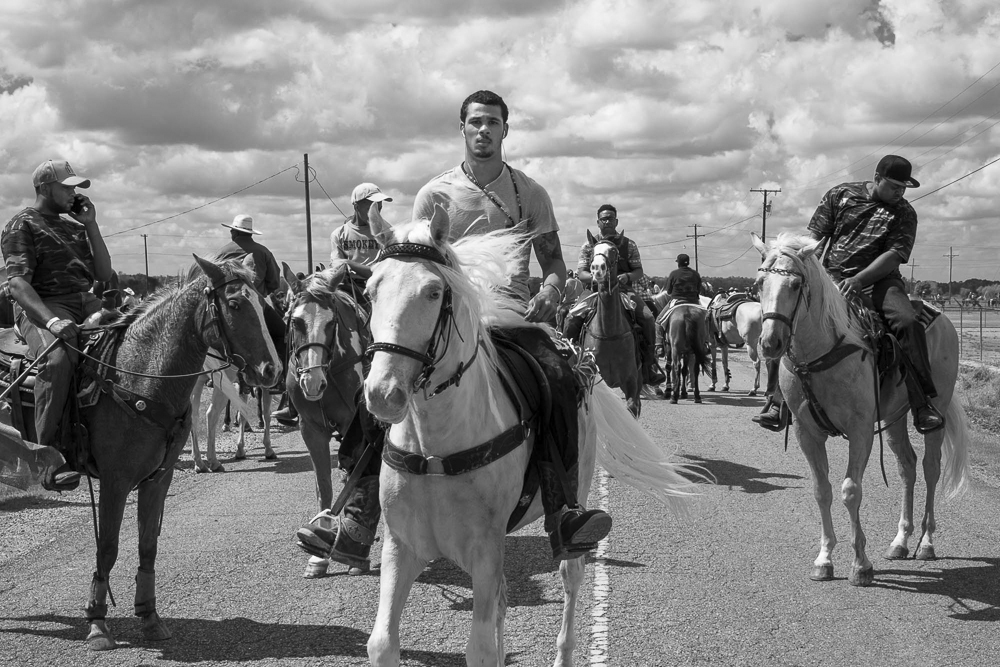 Black trail-riding clubs have their roots in Creole culture, formed in South Louisiana in the eighteenth century. Today trail rides are an opportunity for generations of people to gather, celebrate, and ride horseback. The riders form a distinctive yet little-known subculture in Southwest Louisiana, one that exists in stark contrast to most depictions of cowboys and serves as a reminder that black equestrian culture stems from a time when the Louisiana Territory was in fact the American West.
In addition to sharing an important aspect of Louisiana's cultural heritage, these photographs assert a counternarrative to historic representations of the cowboy and prevailing images of despair in black America. I embarked on this project around the fiftieth anniversary of many of the achievements of the civil rights era, and in the wake of the murder of Alton Sterling in 2016. In the context of this national backdrop, my photographs depict joy, pride, and familial intimacy, particularly between fathers and sons who are taught to care for and ride horses from an early age. The photographs reflect the Creole culture and the celebratory spirit of the rides while sharing one of the many histories in the American story that have largely remained untold.
An exhibition of the photographs is currently on view at the Center for Documentary Studies at Duke University and runs through September 22. Louisiana Trail Riders is available for preorder and will be released on August 28 from UL Press.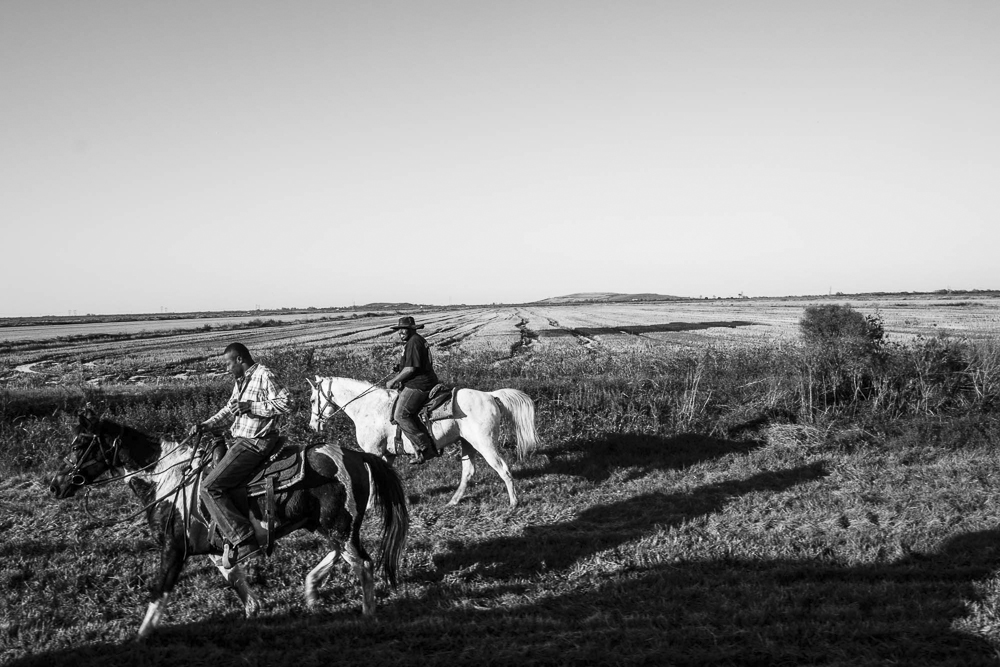 Jeremiah Ariaz is a photographer who was raised in Kansas. He's now an associate professor of art at Louisiana State University. His work has been a decadelong dialogue between the real and the imagined West.