In our series Writers' Fridges, we bring you snapshots of the abyss that writers stare into most frequently: their refrigerators.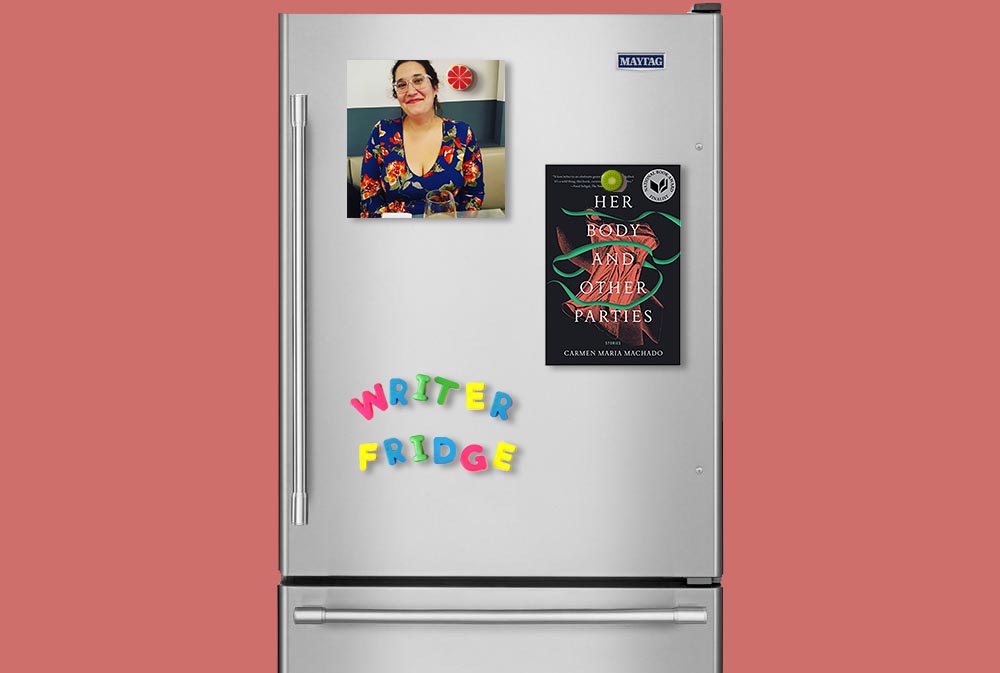 What remains: dilly beans, which remain my greatest pleasure, pickled garlic cloves and capers and olives and artichokes and hearts of palm and roasted red peppers, Bloody Mary mix and assorted gourmet shrubs I bought in a book-induced panic, grapefruits for my grandma-style breakfast, asparagus and raspberries and jalapeños and bell peppers and arugula that's going bad, Worcestershire sauce, champagne for the summer's spritzers, hummus, beer, eggs, premixed margaritas, simple syrup, tonic, stock bouillon, half-and-half, butter, assorted Tupperware with half a lime, half a lemon, and half a can of chickpeas.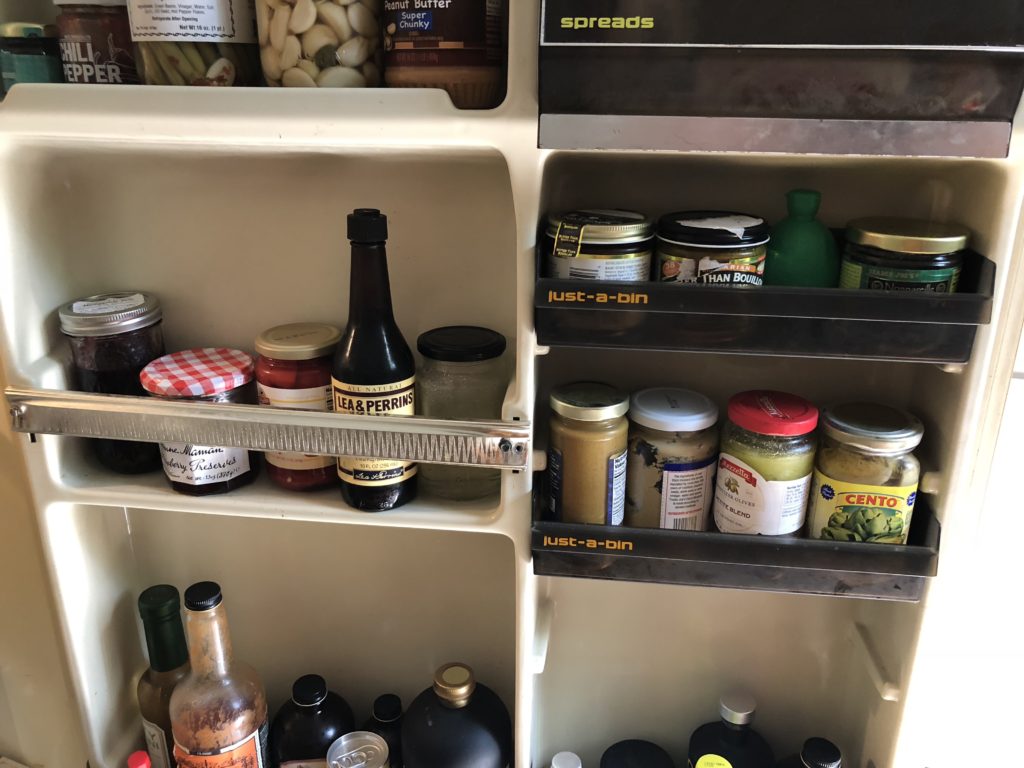 What I got rid of: chilled, expired face masks, too many mustards, fancy stuffed olives whose centers had gone rancid, takeout rice that had returned to its original dried state, old bread, grated parmesan furred with mold, a teriyaki sauce I bought on a whim and never used once, a can of unopened pineapple juice I used to stare at with unconcealed rage, a jam from my sister's wedding I realized I'd never, ever finish.
Carmen Maria Machado is the author of Her Body and Other Parties.