Simon Renard de Saint-André, Vanitas, c. 1660.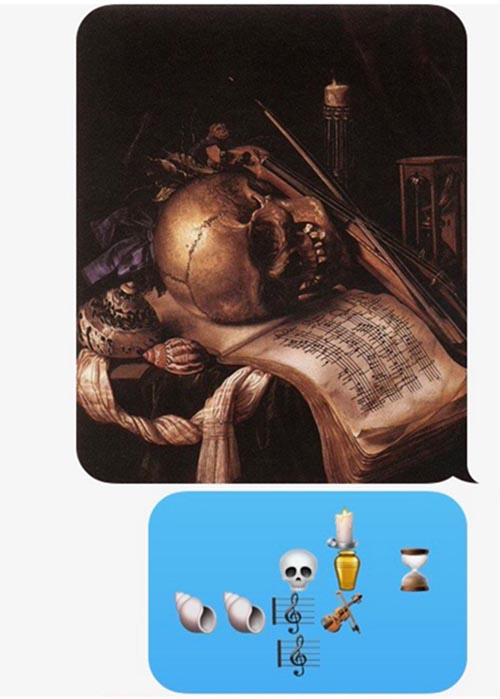 2. Adriaen van Utrecht, Vanitas Still Life with Flowers and Skull, 1642.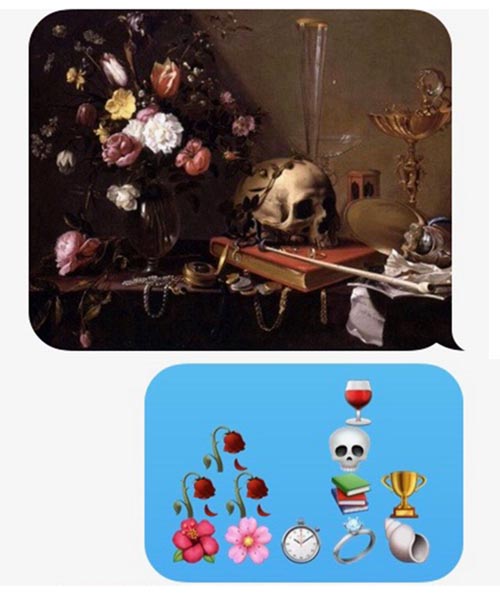 3. Aelbert Jansz. van der Schoor, Vanitas Still Life, c. 1640–1672.*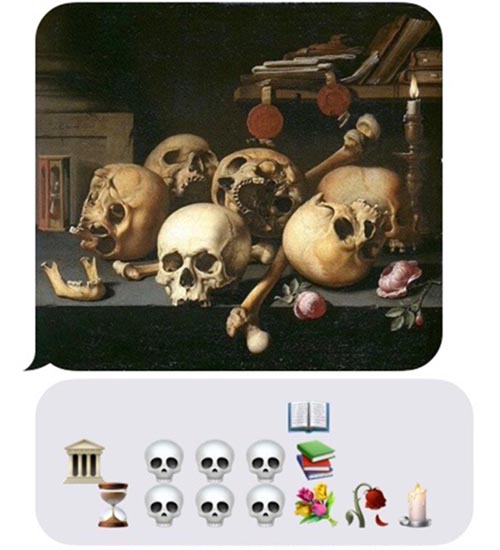 4. Hendrick Andriessen, Vanitas Still Life, c. 1650.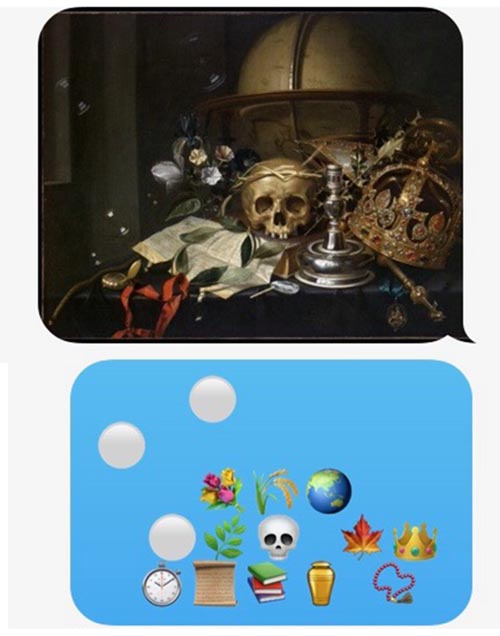 5. Follower of Jacques Linard, A vanitas still life with a skull, an hour-glass, a tulip in a glass vase, a shell and butterfly, all resting on a stone ledge, c. 1600–1645.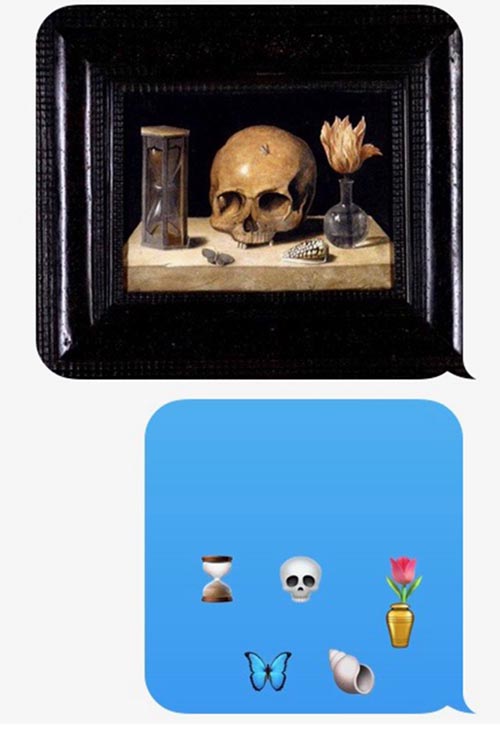 Elif Batuman is the author of The Possessed and The Idiot. Her work has appeared in The New Yorker, n+1, and Harper's, among other publications. In 2011, she received the Terry Southern Prize for Humor for her Paris Review Daily piece "My 12-Hour Blind Date, with Dostoevsky."
* The emoji interpretation in number 3 is courtesy of Lindsay Nordell