Every week, the editors of The Paris Review lift the paywall on a selection of interviews, stories, poems, and more from the magazine's archive. You can have these unlocked pieces delivered straight to your inbox every Sunday by signing up for the Redux newsletter.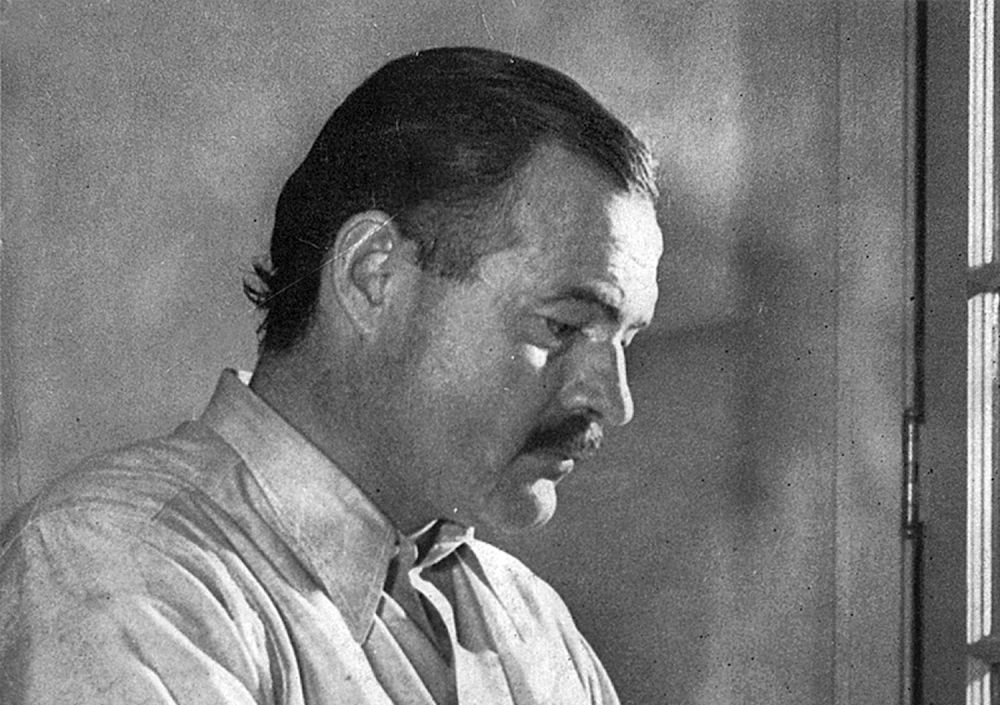 This week, we bring you our 1958 interview with Ernest Hemingway and highlights from the fourth episode of our podcast: Sam Lipsyte's short story "The Worm in Philly" and James Wright's famous poem "Lying in a Hammock at a Friend's Farm in Pine Island, Minnesota." In the podcast, you can also hear George Plimpton recall a boxing match in Hemingway's dining room; plus, special guests Marc Maron and Robert Pattinson.
Ernest Hemingway, The Art of Fiction No. 21
Issue no. 18 (Spring 1958)
The Old Man and the Sea could have been over a thousand pages long and had every character in the village in it and all the processes of how they made their living, were born, educated, bore children, et cetera. That is done excellently and well by other writers. In writing you are limited by what has already been done satisfactorily. So I have tried to learn to do something else. First I have tried to eliminate everything unnecessary to conveying experience to the reader so that after he or she has read something it will become a part of his or her experience and seem actually to have happened. This is very hard to do and I've worked at it very hard.
"The Worm in Philly," by Sam Lipsyte
Issue no. 194 (Fall 2010)  
Classic American story: I was out of money and people I could ask for money. Then I got what the Greeks, or even the Greek Americans, call a eureka moment.
I would write a book for children about the great middleweight Marvelous Marvin Hagler. My father had been a sportswriter before he started forgetting things, like the fact he had been a sportswriter, so the idea did not seem crazy. Probably it's like when your father is president. You think: if that fuck could do it.
"Lying in a Hammock at a Friend's Farm in Pine Island, Minnesota," by James Wright
Issue no. 26 (Summer–Fall 1961)
Over my head, I see the bronze butterfly,
Asleep on the black trunk,
Blowing like a leaf in green shadow.
Down the ravine behind Duffy's empty house,
The cowbells follow one another
Into the distances of the afternoon.
To my right,
In a field of sunlight between two pines,
The droppings of last year's horses
Blaze up into golden stones.
I lean back, as the evening darkens and comes on.
A chicken-hawk floats over, looking for home.
I have wasted my life.
If you like what you read, why not become a subscriber? You'll get instant access to our entire sixty-four-year archive, not to mention four issues of new interviews, poetry, and fiction. A subscription to The Paris Review, plus a copy of Women at Work, also makes a great gift.