Earlier this summer, Staley-Wise Gallery presented an exhibition of Deborah Turbeville's fashion photographs, including her photos of famously "anti-fashion" Comme des Garçons clothing, in conjunction with the Metropolitan Museum's Rei Kawakubo retrospective. In 1977, we published Turbeville's "ideal fashion magazine," where women are vulnerable, perhaps a little fallen, and oddly not fashionable.
In the left-hand corner of the second spread of "Maquillage," there's a handwritten note that reads, in part: "I feel that New York is a house of Death—people shatter there so easily—evil gets into the bloodstream—unhappiness is more catching than laughter … " In the duplicate images underneath, we see three women in white, their faces obscured: one is standing with her foot on a stool, looking out of a large, bright window; another sits facing the camera; a third rests behind the sitting woman—we can only see her elbow, which stabs out from her side like a lance (her hand is on her hip). Her foot rests next to her, delicately slipping out of a shoe. Their clothes are in shadow, but the light from the windows is blinding. They are women in a dream.
Often in her photos, Turbeville would scratch, tear, and otherwise distress her negatives, an aging effect that makes the young models in their fresh wardrobes, standing in barren rooms, seem to have been flown in from outside time. Vince Aletti wrote last year that, thanks to her rough textures and uneven borders, "every picture has a spark of life."
The notes in "Maquillage"—taken from letters written by her models—make characters of the women whose faces we can't see. "I'm in a blue haze at the moment," one writes. "I've been thinking about you these rainy grey days," says another, introducing another faceless character—possibly the viewer, or the photographer herself.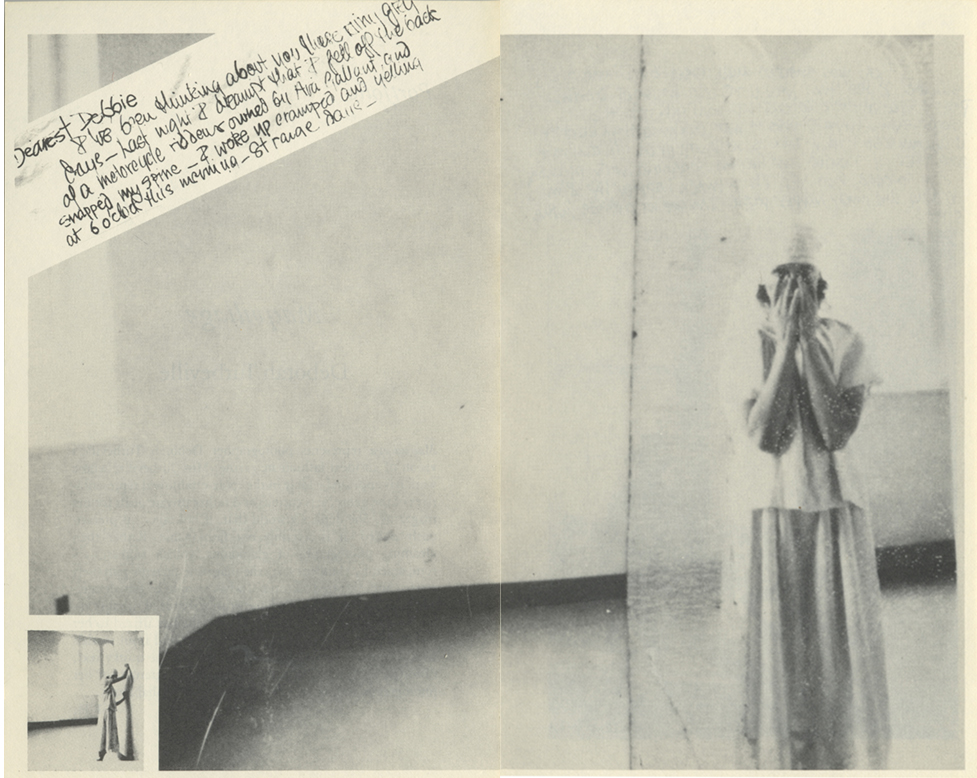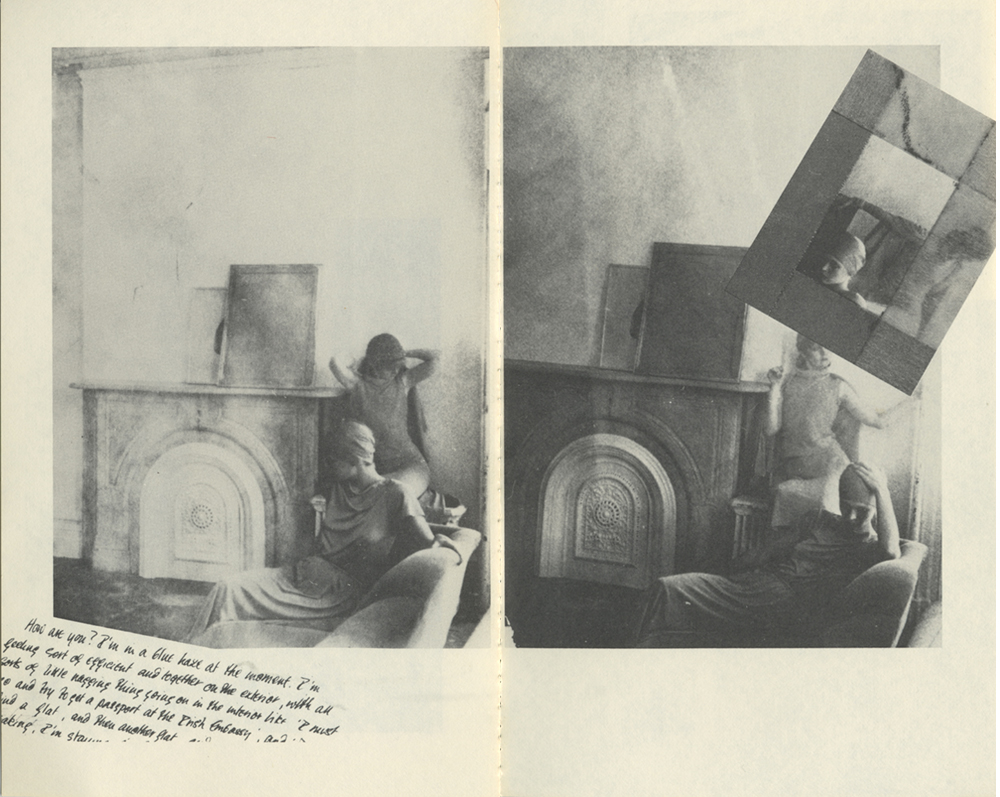 Subscribe now to view the whole portfolio—and everything else we've published over the past sixty-four years.
Caitlin Love is an associate editor of The Paris Review.