When I lived in West Berlin during the last days of the wall, the historical image of the Berlin apartment had for me two facets, both familiar from literature, film, and art. The working-class apartment was part of the story of suffering in the German capital. "A Berlin apartment can kill," Heinrich Zille reported in the 1920s. And then there was the apartment of the bourgeoisie, which in art seemed to become immediately a setting, not the subject. But in the divided city, housing was no longer so much a question of whether it was intended for the poor or for the rich as one of whether it was a new building or an old one. We were all young then and wanted romantic spaces—the prewar architecture of the city, a city that in those days still showed blank spaces, areas of the not yet reclaimed.
In the time of the Berlin Wall, the city's medieval remains, its eighteenth-century charms, most of Schinkel's glorious neoclassicism, and its echoes in Frankfurter Allee were in East Berlin. So, too, were the mistakes, public and domestic, of the Soviet style. West Berlin had its early and late concrete monuments to modernist values. And both sides tried to distract from the wall by constructing city centers some distance from the former center of town. East Berlin had Alexanderplatz; West Berlin had Europa Center—in both cases modernism's unattractive utilitarian descendants. But the Berlin that the twentieth century would one cold November night come to an end in gave the feeling of being in general a late nineteenth century creation—solid, sturdy, ample. One dominant apartment house-design unified the city. Many addresses were front and rear buildings separated by a cobblestone courtyard. The hinterhof struck me as utterly German. It was what set Berlin apart from the way the British lived in London or the French in their capital. It captured that sense of Berlin as being secretly cozy, in spite of the city's reputation to the contrary. 
I hear the young are still making their way to Prenzlauer Berg, which in the time of the wall was already the bohemian part of East Berlin. Any district of West Berlin could be cool, but there were really very few places where a scene was happening. Berlin back then did not seem to have many resident politicians or businessmen. Artists and intellectuals had taken the place of the Jewish liberal bourgeoisie that had been killed off by the Nazis. I am remembering a time when the real estate was of little interest. In my memory, Berlin is a city of exceptional people living in extraordinary places.
To be a purposeless foreigner in West Berlin meant that I moved from place to place, and in this way I got to know certain streets in Charlottenberg, Kreuzberg, Wilmersdorf, Friedenau, Schoeneberg. Over a period of time, I had rooms in what had been a commune, in a former nunnery, in a painter's unused storage space, and small rooms in such oddly shaped apartments they made me think maybe at one time they had been part of something larger. In West Berlin, one coveted the hideouts and retreats others had found. My dream places were unapologetically in Charlottenberg, in apartment houses George Grosz would have liked while making fun of his comfortable neighbors.
Dominique Nabokov's photographs of Berlin living rooms, her shrewd, tender record of the way the city lives now, more than thirty years after the fall of the wall, include several studies that bring back to me my dream of high ceilings and double doors and parquet floors, the happy, surprising scale of nineteenth-century middle-class spaces in a sturdy, solid, reassuring apartment house. In Nabokov's photographs, once again the light of the season coming in is beautiful. Below, music of some kind rises from another window, and neighbors exchange greetings in the courtyard. In my romance, the apartment is large enough for a given room to have whatever purpose the occupant chooses for it. The point of a Berlin apartment of this kind is to enjoy the emptiness.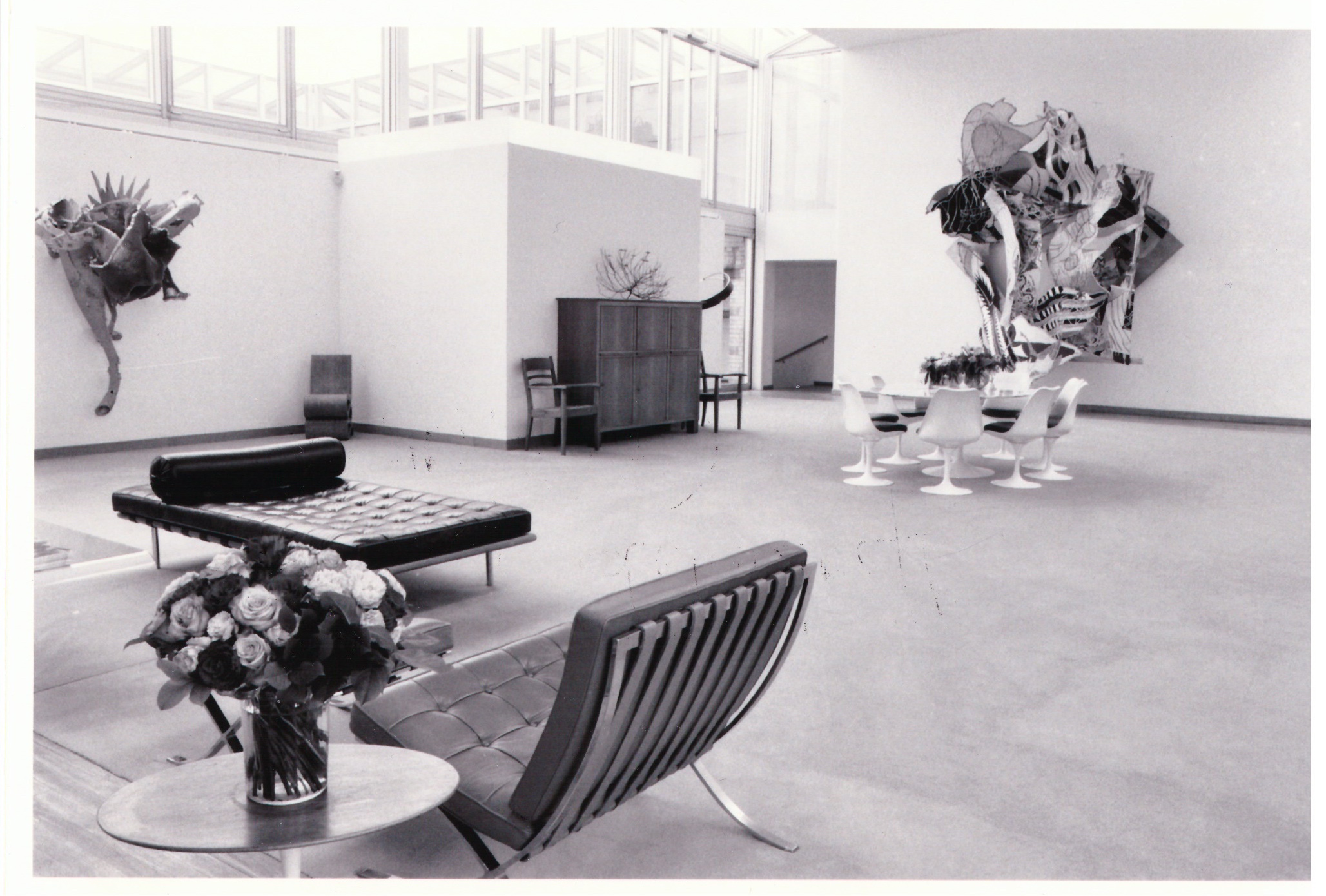 In very few of the photographs are there signs of what the person who lives there does for a living, or even with his or her spare time. In one photograph, we see the instrument of a famous musician; in another the desk and some of the library belonging to a fascinating writer. Certainly a painter or curator or gallery owner lives here. Are they an architect's angles? But mainly the living room is the most public of spaces in a private home. It retains its atmosphere of formal reception. Perhaps that accounts for the feeling of restraint in the interiors that Nabokov captures. The elegance is a frontier. It may or may not be a border to some gemütlichkeit beyond, behind the next door. Whatever the case, the visitor must not be alarmed.
Nabokov's photographs are carefully observed, seductive in their textures. They are also documents in a history of taste. Once upon a time, all the hip walls of Berlin were white and IKEA came to town and made accessible a popular version of modern design. Berlin went Scandinavian. Minimalism is a style of concealment. It makes of every room a set. Anything can be brought in, added, and then taken away. In the Berlin of today, city of the rebuilt and remade, minimalism no longer symbolizes a break from convention. It has become itself a very strong and conscious tradition. Some people approach it as a platform on which to base other decisions. After all, the essence of freedom is choice.
Nabokov's living rooms are at once ghostly and vibrant, rooms that could very well be holding their breath until the occupiers return. Full disclosure: one of these living rooms I can populate in my mind's eye with characters from my own time in Berlin. On subsequent visits, I marveled at the way the home of the great actress and photographer Margarita Broich changed and expanded, as if with a unified Germany itself. I think of her when I laugh to myself that in Berlin, behind the most normal seeming door, could be the most amazing and unexpected story.
"The Berlin Living Room" exhibition opens March 7 in Berlin at L'Institut Francaise au Berlin, where it shows through April. The exhibition will be shown in Paris in fall 2017. A book is in progress.
Dominique Nabokov (photographs) is a regular contributor to The New York Review of Books and her portraits were featured in their 2009 Desk Diary and fiftieth-anniversary catalogue, Dominique Nabokov: The World of 'The New York Review of Books' (2013). Two previous collections of her "living room" photographs, New York Living Rooms (1998) and Paris Living Rooms (2003) have produced solo exhibitions at the Musée des Arts Décoratifs and Galerie Patricia Dorfmann in Paris and Staley-Wise Gallery in New York. Nabokov divides her time between the United States and France.
Darryl Pinckney (text) is the author, most recently, of Black Deutschland.