We're away until January 3, but we're reposting some of our favorite pieces from 2016. Enjoy your holiday!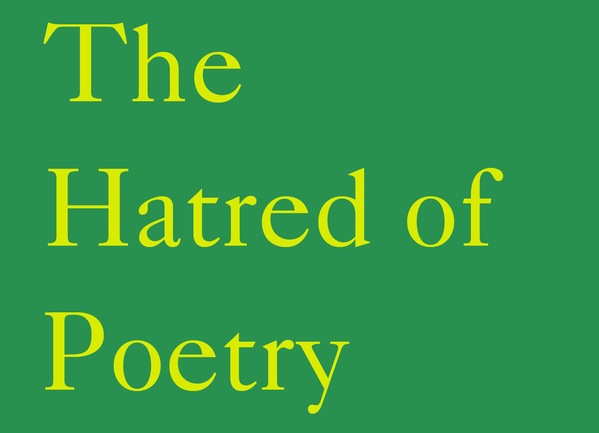 What do we want from poetry? To read a poem is, on some level, to loathe it—both poem and poet aspire to fulfill a set of impossible expectations from the culture. In his new book, The Hatred of Poetry, Ben Lerner argues that a disdain for poetry is inextricable from the art form itself. Earlier this month, Michael Clune spoke to Lerner at Greenlight Books, in Brooklyn. The exchange below is an edited version of that conversation. —Ed.

INTERVIEWER
One of the most striking things you do in The Hatred of Poetry is to reorient our sense of value. Your canon is "the terrible poets, the great poets, and the silent poets," as opposed to the merely good or the mediocre. You write about the worst poet in history, McGonagall, and his horrific masterpiece, or antimasterpiece, "The Tay Bridge Disaster":
Beautiful railway bridge of the silv'ry Tay
Alas! I am very sorry to say
That ninety lives have been taken away
On the last sabbath day of 1879
Which will be remembered for a very long
time.
LERNER
Wikipedia says that he's widely considered the worst poet ever.