The finals get interesting.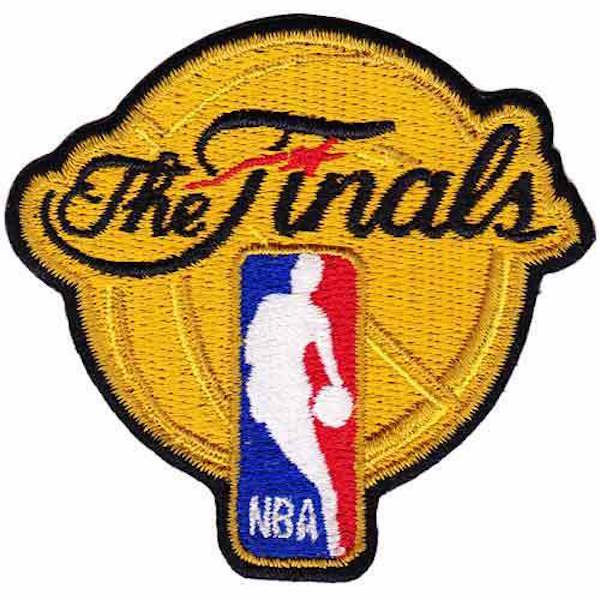 And just like that, Monday evening blossomed into something both the rabid and the casual basketball fan will remember. The Cavaliers, down three games to one and facing elimination on the road—in the fortress that is the Oracle Arena, no less—rode their two superstars, who were both pulsing their brightest, to a dramatic 112–97 victory, dragging the resuscitated corpse of this NBA Finals back to the waiting arms of their fans in Cleveland.
Now a win at home—something they already managed in emphatic fashion in the third game of the series—would force a do-or-die game 7; the Cavs would have all of the momentum and every right to believe that the two best players in the building are dressed in Cavs colors. Just like that, this series has gone from the Coasters' "Yakety Yak" to Donald Byrd's "Emperor." 
If the team handles its upcoming business at home, Cleveland will find itself, for the first time in its long and tortured history, with a mere four quarters between it and an NBA Championship. The bull will have taken the measure of the bullfighter. Golden State, in the blink of an eye, could be in a very precarious position.
But before we daydream any longer about a hypothetical game 7, let's go back to Monday night's game 5, which I saw where this column began all the way back in November: Brooklyn. I've found myself there a lot in the past couple of weeks, practicing on the court of St. Francis College for an upcoming charity game sponsored by the National Book Foundation. This time after a few rounds of pickup, a few of us settled in at a nearby bar to take in the game. I like to take in games at home or live and up close, but the boozy din and chatter of a bar can be a special thing when the mix is just right. It's been sixteen years since a New York City basketball team played this late into the year, and so the air carried with it a distant fascination with these far-off players and proceedings—like tales of Roman gladiators on the lips of citizens in Londinium.
We walked in to O'Keefe's just before tip-off, the five of us. The majority assessment was that Golden State would win the title tonight: the Warriors had displayed a level of offensive production, especially at home, that the Cavs simply couldn't match. The one voice of dissension was Kristen. She's from Green Bay, Wisconsin, and I chalked up her prediction to Midwestern solidarity, until she pointed out that Cleveland is barely considered to be in the Midwest to people from Wisconsin.
The first half of the game was a banquet for the soul of any basketball lover. Warriors shooting guard Klay Thompson couldn't miss, and when he did you wouldn't be blamed for thinking he did so on purpose. He hit shots from deep and then deeper; he was quick and decisive on his drives to the rim; when the Cavs both took away the three-point shot and closed off the lane, he negotiated the in-between areas on the high post and initiated from the block with his back to the basket. At the halftime whistle he had twenty-six points and had already sunk six three-pointers. Mitch, who knows a thing or two about shooting from deep, turned to me at one point and asked me whom I thought was the better catch-and-shoot player: Klay Thompson or Steph Curry. I hedged for a moment, saying it was more an aesthetic distinction that anything, then admitted that I thought it was Thompson. He heartily agreed. Watching Thompson in the simple act of shooting a basketball is like reading Rilke's great poem "Archaic Torso of Apollo" for the first time: you must change your life.
Talking about the perfection of Thompson's rise and release, the consistency in his form, how he always squares his shoulders perfectly to the hoop, we realized that we didn't really understand how Steph Curry shoots. Yes, he's the best shooter you're ever likely to see, but he does more things you're taught not to do than I can count. Still, he was up to his usual business by the half, scoring thirteen points and hitting half his shots, including the three-point attempts. The vaunted (and deservedly so) supplementary players for Golden State did their part, too, even if they were stretched thin; Shaun Livingston embalmed the thirty-five-year-old Richard Jefferson in amber (instead of his usual pickle brine) with this one-handed tomahawk dunk. But if you listen all the way through to the clip of Livingston's slam—and I hope you do, because it was all kinds of filthy—you hear near the very end of it a problem that plagued the Warriors all game long: before ABC had even finished broadcasting the replay of the dunk, Kyrie Irving had scored on the other end for the Cavs. Cleveland was scoring at a blistering pace. Golden State had sixty-one points at the half, but they'd given up sixty-one points, too. The Golden State defense was on life support.
At the half, LeBron James had twenty-five points—but more important for the Cavs, he was absolutely terrifying. A menace on defense and a Hoover on the boards, he made sure his balky jump shot was firm and true, which opened up his full offensive arsenal. He seemed to play all five positions at once. He charged at the rim as though it had stolen something from him. For the first time in these finals, he looked comfortable. Kyrie Irving played well, too, hitting eight of ten shots and looking like he was in a silk smoking jacket. The team's other erstwhile superstar, Kevin Love, did a masterful job of staying out of the way: he took four shots, grabbed two rebounds, and scored six points. Dear Reader, Kevin Love is on the first year of a five-year $110 million contract, and he's about as popular in Cleveland as LeBron was when he announced he was taking his talents to South Beach. (A Cavs fan sat behind us, and the mere appearance of Love on the court caused a stream of expletives to pour from his mouth.)
At halftime, Jeffrey McDaniel regaled us with a sad story of love's labor lost, and Benjamin Samuel explained how in his days playing college ball he was the opposite of the human victory cigar: the coach would dust him off and put him in the game when all hope was lost. Kristen discussed the black walls she'd had in her room as a teen; I remembered listening to Pink Floyd's The Wall; Mitch reminisced about the early 2000s Trail Blazers. A game as good as game 5 reminds you of how basketball, at its best, brings you together—teases out your tendencies, becomes a physical language for unspoken aspects of your inner life.
When the Cavs returned to the court for the second half, they were saturated in belief; the Warriors were suffering. They'd survived a half game without their best defender and their emotional leader, Draymond Green, who'd been suspended for a staggering number of flagrant fouls during the play-offs: he couldn't even be in the building, much less on the floor. The strain on the Warriors was subtle but profound. The team was in Next Man Up mode, but no next man could do what Green does on a nightly basis—despite his histrionics, he's skilled in the invisible arts of the game, and the Warriors were desperate for his gifts, many of which don't appear in the box score or on a highlight reel. The half second of doubt his long arms create in an opponent's decision making; the second- and third-chance offensive opportunities he gives his team with those same arms; his frank and disruptive ball screens.
With none of these in sight, James and Irving got comfortable. Were the pair simply unstoppable that night or were they drinking deep from the well of Green's absence? They became the first teammates in NBA Finals history to score forty points in the same game—they both ended with forty-one—but was it a testament to their elite skills or just to the catastrophe of Green's suspension? Like a star deep over the ocean singing out to Oakland, Draymond Green must have looked longingly at his estranged team with Atlantic Starr's "Send for Me" playing in his head:
If you ever need me, baby …
Just send for me.
I'm just a telephone call away …
Send for me.
Put a message in a bottle, baby!
Send for me.
As the final mooted minute played out with substitutes from both teams completing the obligatory ticks of the clock, Ben got up to leave the bar, a look of grand satisfaction across his face. "I still hate Kevin Love," he said, but not even that hatred could ruin his smile. He walked out into the Brooklyn night with his belly full of buffalo wings and his heart full of hope, which is all someone who roots for the Cavs can ask for at this point.
Mitch offered up a postgame assessment: Kyrie Irving's performance was not only dominant, it was transitive. His gifts turned into a gift. Irving struggles as a provider, but in continually scoring, he provided assist after assist to James and the Cavs. Whether they can they do this with Green back on the court in game 6 remains to be seen—but maybe they can. Maybe we're watching some weird basketball version of Friday Night Lights. Regardless, it was a historically good game, a great game. And, given the company, greater still, for stolen moments like these.
Rowan Ricardo Phillips is the Daily's basketball columnist. His second book of poems, Heaven, was published last year. He is the recipient of the 2013 PEN/Joyce Osterweil Award, a 2013 Whiting Award, and a 2015 Guggenheim Fellowship.