Our dual subscription deal with Lucky Peach technically ended last week, but we're extending it because we've still got food and drink on the mind—especially after flipping through The Photographer's Cookbook, out next month from Aperture and the George Eastman Museum. Commissioned by the latter in the late seventies, the book showcases recipes and pictures from the era's leading photographers; it was never published before now. Below are five of our favorite photo/recipe combos, including Stephen Shore's Key lime pie supreme, Imogen Cunningham's borscht, and a classic down-South dish from the master of seventies color photography himself: William Eggleston's cheese-grits casserole. —Caitlin Love
William Eggleston's Cheese Grits Casserole
1 cup grits

1 teaspoon salt

4 cups water

1 stick butter
1/2 pound velveeta cheese
3 eggs, slightly beaten

1/3 cup milk
Cook as usual grits in salted water until done. Then add butter, cheese, eggs, and milk. Stir until melted smooth. Place in quart casserole, and bake for 1 hour at 350 degrees. Serves 6–8.
Imogen Cunningham's Borscht
For one thing I do not consider Alice B. Toklas a GREAT cook. Very likely her cooking contributed to the death of Gertrude and herself. Besides her beef stew cooked in burgundy, I can think only of her beautiful soups beginning with gazpacho from everywhere. I do not know how to put it, but exotic eatery is very interesting to me. I think we are all TOO addicted to salt and that we can get enough in vegetables that offer it. We do not know the flavor of anything because we doctor it too much. While I am on soups, I should tell you what I do for borscht. I make a good soup of beef and meat and bones; put some fresh beets in, and when I am ready to serve it, I make it half mine and half Manischewitz (commercial bottle of borscht). I prefer it cold with sour cream.
Neal Slavin: Nylen's Frankfurters in Full Dress
My most delightful and favorite "tidbit gastronomique" is called the "Nylen Full-Dress Frank." It's named after a professional colleague, Judy Nylen, who not by chance is also its creator …
The frankfurter need not be left naked! It can be formalized, decked out, and ethnicized for a sumptuous midnight snack or fun party fare. Condiments, garnishes, and accents can take on any theme. Those described below are "regional costumes" to be grouped buffet style for a party so guests can create their own masterpieces.
Basics: For a party of 24
48 Frankfurters 48 Buns
Bring 6 quarts of water to a boil in one or more large pots. Remove pots from heat, and put in frankfurters. Cover and let stand 7 minutes. Frankfurters can be served right from the pot, or kept warm on a hot tray set on low. They will last several hours in warm water.
Buns can be warmed in an electric bun warmer or an improvised version created by placing a basket in an electric frying pan or wok, wrapping buns in a large napkin and covering.
DRESSINGS:
New Yorker
2 cups sauerkraut

Heat sauerkraut through and keep warm on hot tray; smother frankfurter.
German
1 cup applesauce

1 cup crab apples, sliced
Spoon applesauce over frankfurter, and garnish with crab apples.
Californian
1 pint cherry tomatoes, sliced

1 head of curly Spanish lettuce
1/2 cup Thousand Island dressing
Place lettuce under frankfurter which has been sliced lengthwise; stuff with tomato slices down the center and top with dressing.
Southern
2 cups frozen macaroni and cheese, baked according to package
1/2 pound bacon, cut in half and fried lightly crisp

1 cup cheddar cheese
Spoon macaroni onto bun, put in frankfurter, cover with a little more macaroni, top with bacon and grated cheese, and melt in toaster oven.
Mexican
4 frying peppers, in rings

2 cups chili, without beans
1 cup onion, finely chopped
Heat chili through, and keep warm on hot tray. String peppers, 3 or 4, on to frankfurter, top with chili and onions.
Chinese
1/2 cup water chestnuts, sliced
1 cup canned sliced peaches
1/2 cup bamboo shoots, sliced
1/2 cup sweet and sour sauce
Cut frankfurter in short, diagonal slits, and stuff these with water chestnuts. Top with peaches, bamboo shoots, and sauce.
Middle Eastern
1 cup kumquats, peeled and quartered
1 large red onion, sliced in rings

1/2 cup mayonnaise
Slice frankfurter lengthwise and stuff with 3 or 4 kumquat quarters, alternating with red onion. Surround with mayonnaise.
Irish
2 cups pickle relish—Emerald style
1 small bunch watercress
Smother frankfurter in relish, and garnish with watercress "clovers."
New Englander
2 cups baked beans

1 bunch curly parsley
Heat beans through, and keep warm on hot tray; spoon over frankfurter, and garnish with parsley.
Polynesian
1 cup pineapple rings, halved

1/2 cantaloupe, cubed

1/2 cup Major Grey's Chutney (may substitute any mango chutney)
Place pineapple rings over frankfurter, garnish with cantaloupe, and top with chutney.
All American
1 cup brown mustard (or any favorite)
1/4 cup snipped chives
Smother frankfurter in traditional manner.
Italian
1 cup pizza sauce

1 cup grated mozzarella cheese

1 red bell pepper, in thin strips

1 green pepper, sliced in thin strips
12 fresh mushrooms, sliced
Keep pizza sauce warm on hot tray. Spoon over bun, put in frankfurter, and top with grated cheese, pepper strips, and mushrooms. Put frankfurter in toaster oven to melt cheese.
Stephen Shore's Key Lime Pie Supreme
Crust:
Make graham cracker crust following instructions on box, but increasing all the quantities 50 percent. Be sure to use brown sugar.
Filling:
1 cup sugar

1/4 cup flour

3 tablespoons corn starch

1/4 teaspoon sal
t
2 cups water

3 egg yolks

1 tablespoon butter

Juice of 2 large limes (approximately 1/3 to 1/2 cup)
Grated rind of 2 limes

One container of heavy whipping cream
1) Combine sugar, flour, cornstarch, and salt in a saucepan, and stir in water gradually. Cook on medium heat until thickened. Add the beaten egg yolks gradually and return to a low heat and cook for 2 minutes stirring constantly.
2) Stir in the butter, lime juice, and rind and allow them to cool slightly. Pour into the baked pastry shell and cool.
Topping:
 Make whipped cream with 1 container of heavy whipping cream and sweeten with sugar.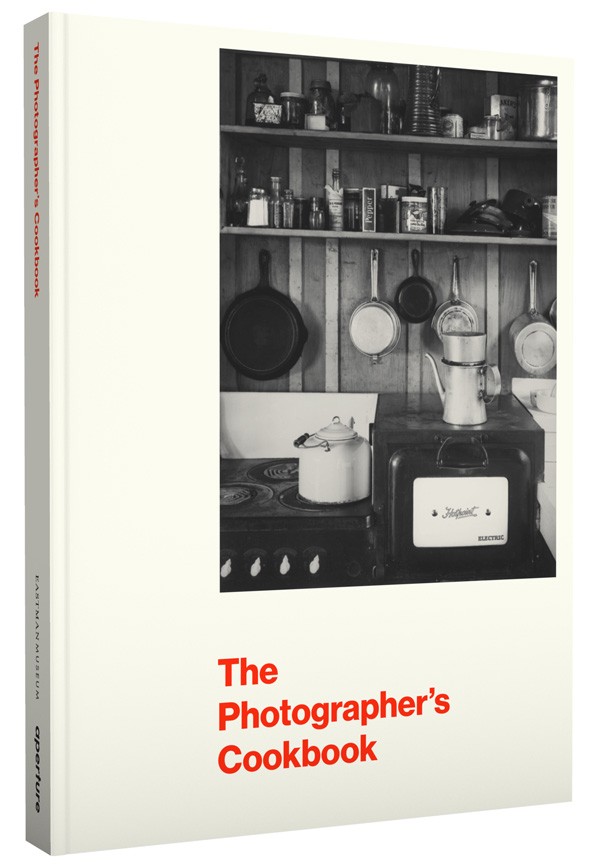 Caitlin Love is an associate editor of The Paris Review.