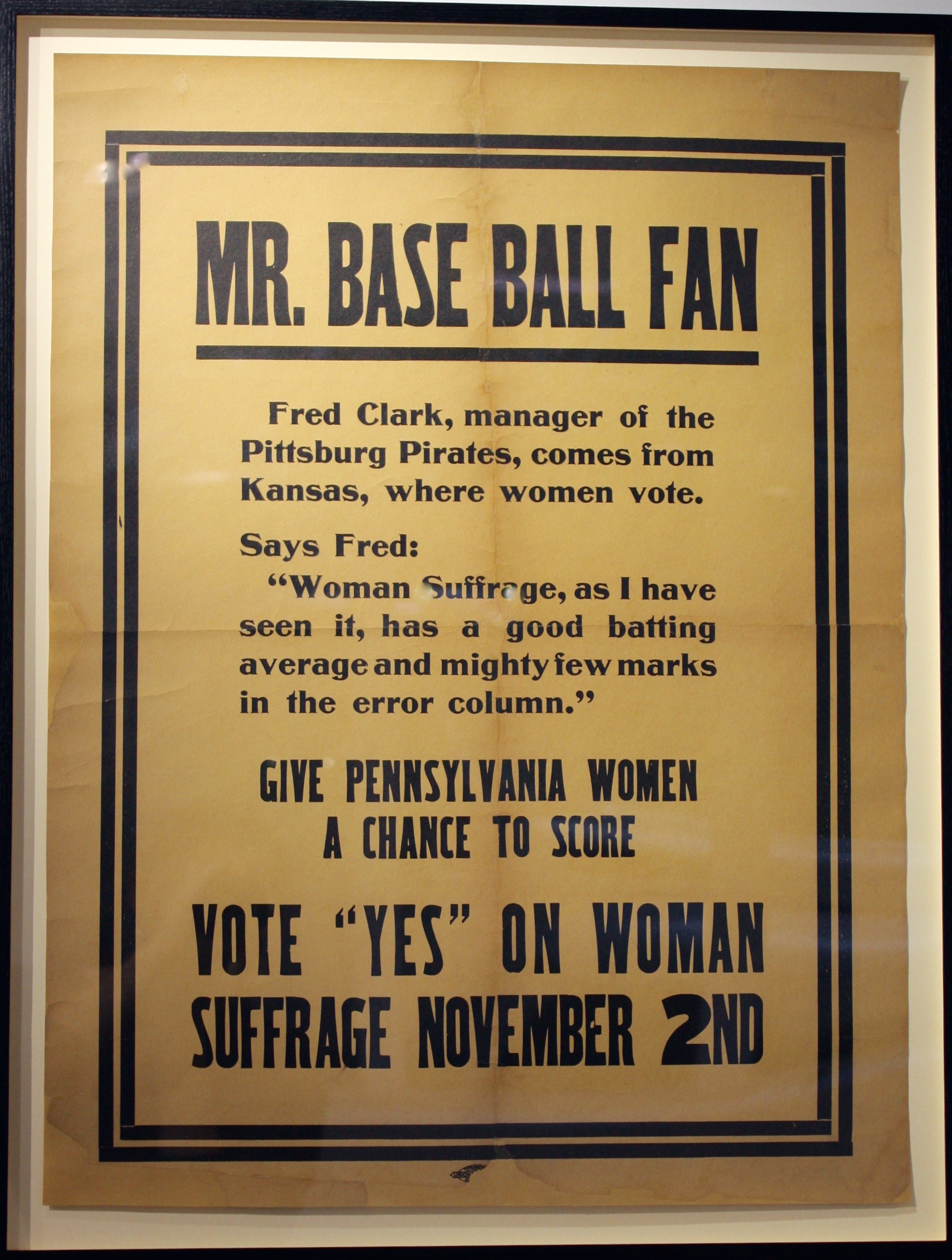 These images are from the Dobkin Family Collection of Feminist History's exhibition, on display through Saturday, October 24, at Glenn Horowitz Booksellers' Rare Gallery, in New York. The show takes its title from a powerful passage in Woolf's A Room of One's Own about the female novelists of the nineteenth century:
What genius, what integrity it must have required … in the midst of that purely patriarchal society, to hold fast to the thing as they saw it without shrinking. Only Jane Austen did it and Emily Brontë … They wrote as women write, not as men write. Of all the thousand women who wrote novels then, they alone entirely ignored the perpetual admonitions of the eternal pedagogue—write this, think that. They alone were deaf to that persistent voice, now grumbling, now patronizing, now domineering, now grieved, now shocked, now angry, now avuncular, that voice which cannot let women alone, but must be at them, like some too-conscientious governess, adjuring them, like Sir Egerton Brydges, to be refined; dragging even into the criticism of poetry criticism of sex; admonishing them, if they would be good and win, as I suppose, some shiny prize, to keep within certain limits which the gentleman in question thinks suitable … It would have needed a very stalwart young woman in 1828 to disregard all those snubs and chidings and promises of prizes. One must have been something of a firebrand to say to oneself, Oh, but they can't buy literature too. Literature is open to everybody. I refuse to allow you, Beadle though you are, to turn me off the grass. Lock up your libraries if you like; but there is no gate, no lock, no bolt, that you can set upon the freedom of my mind.
The Dobkin Family Collection, amassed over twenty-five years by the philanthropist Barbara Dobkin, spans five hundred years and comprises thousands of letters, papers, posters, and ephemera pertaining to women's advancements in all walks of life. It's intended to help research and writing on the history of feminism. Among the items on display at "No Gate" are Simone de Beauvoir's working manuscript for The Second Sex; a lighthouse logbook signed by a young Virginia Woolf, who was apparently later moved to write To the Lighthouse by her experience there; Margaret Sanger's manuscript notebook for Family Limitation; and a letter from Amelia Earhart on Cosmopolitan letterhead naming her as their aviation editor.