Remember this summer's #ReadEverywhere contest, the one we went on and on about? It was a great success. We asked readers to submit pictures of themselves reading The Paris Review or the London Review of Books around the world, and you did, by the hundreds, from far and wide. Now the time has come to announce the winners, selected in an elaborate ritual not unlike the papal conclave.
(Have the rolling timpani in your head commence … now.) 
The Paris Review doesn't grow on trees, but it does grow, somehow, in this one garden—as proven by our colorful THIRD RUNNER-UP. The photographer gets a copy of one of our Writers at Work anthologies and, from the LRB, a Moleskine notebook and a goodie bag (a tote including some postcards, a pencil, and an issue of the magazine).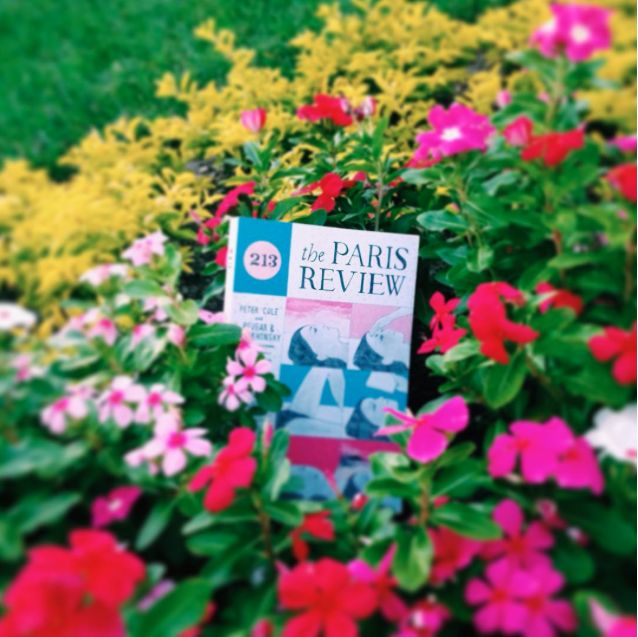 SECOND RUNNER-UP goes to the intrepid newlyweds (and their officiant) who walked down the aisle with the LRB. They'll receive a full-color, 47″ x 35 1/2″ poster of Helen Frankenthaler's West Wind, part of our print series; and a copy of Peter Campbell's Artwork with the aforementioned LRB goodie bag. Whether they share this bounty with the officiant is entirely up to them.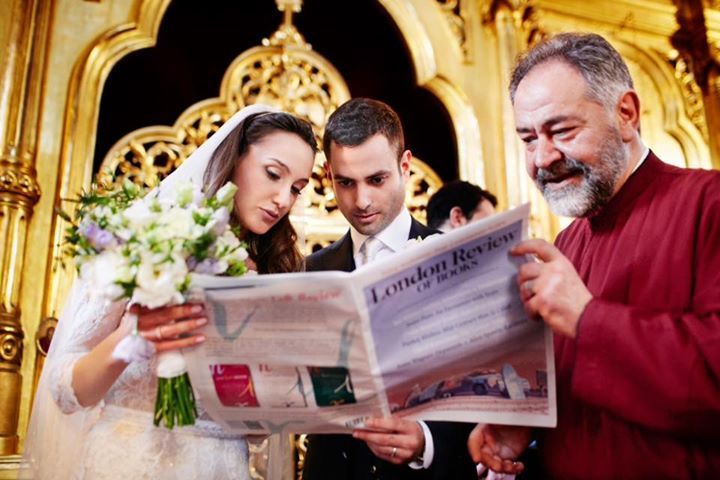 FIRST RUNNER-UP is awarded to the young man who leads by example: we should never hide our heads in the sand, but the rest of our bodies, maybe, as long as our eyes are still free for reading. He's coming away with one vintage issue from every decade we've been around—that's seven issues total—curated by Lorin Stein. And from the London Review of Books: an A3 cover print of your choice (from the past ten years of the magazine) and the ever-coveted goodie bag.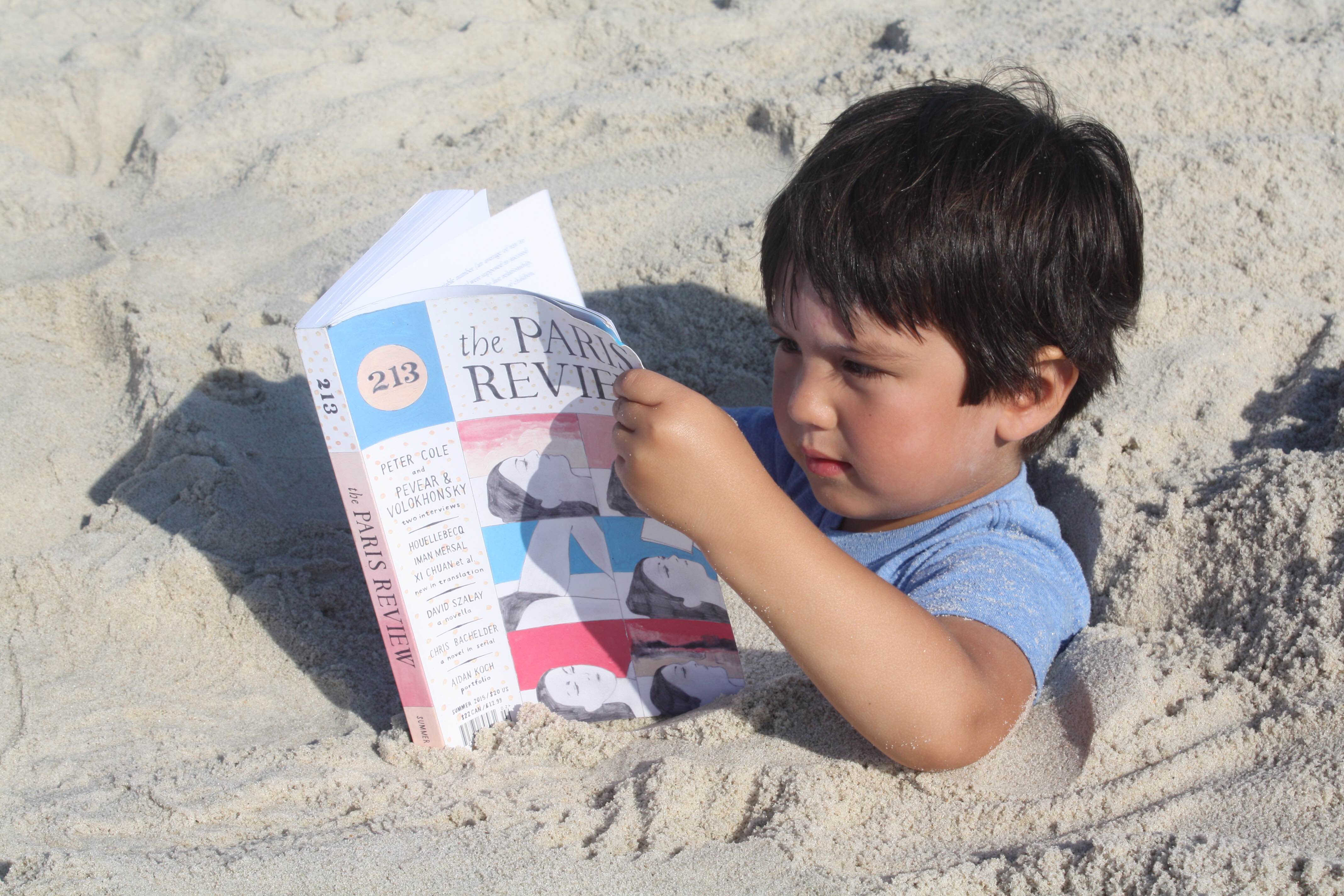 And the GRAND PRIZE goes to this soaring reader of the LRB, whose gravity-defying powers should be attributed not to a trampoline but to the brute strength of the written word. She'll receive one of the first-ever models of the Astrohaus Freewrite, the "over-engineered smart typewriter for the twenty-first century."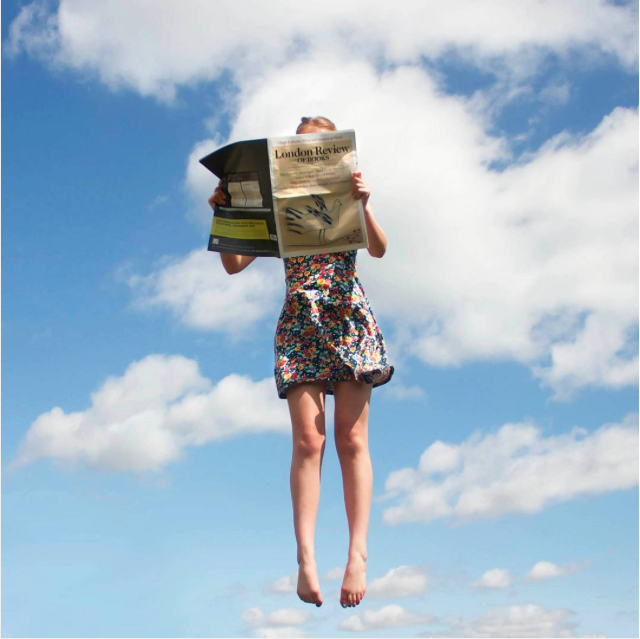 A few HONORABLE MENTIONS are in order: to this T. Rex—who ate our magazine, effectively shaming anyone who ever claims to "devour" good books—and to the LRB's youngest and perhaps all-time most flabbergasted reader.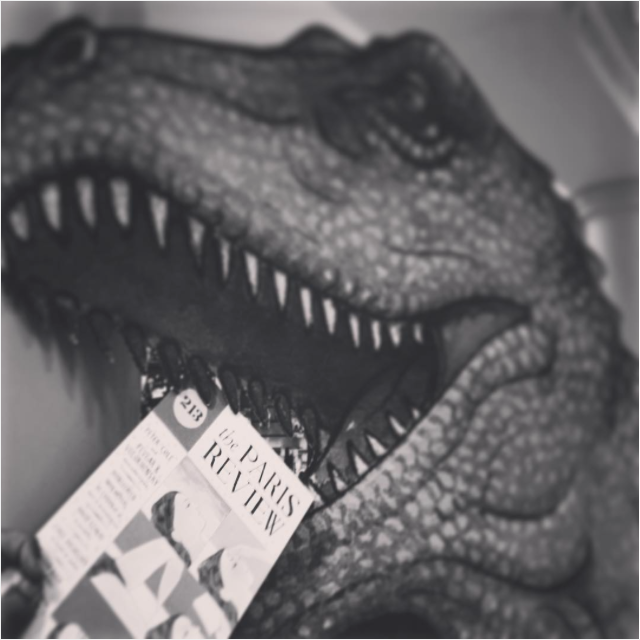 Congratulations to our winners, and many thanks to everyone who contributed! You can see more of the photographs here.