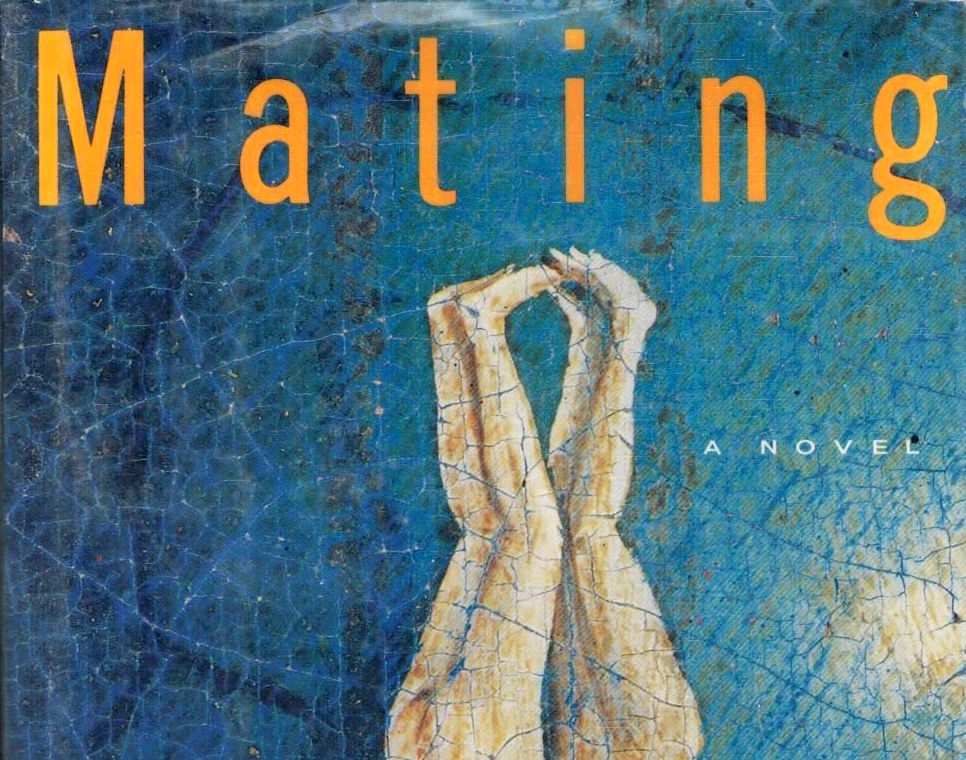 On April 7, at our annual Spring Revel, we're honoring Norman Rush with our Hadada Prize, presented each year to "a distinguished member of the writing community who has made a strong and unique contribution to literature." To celebrate, the Daily is hosting a book club of sorts.
Starting next Monday, March 16, we're running a series of posts about Rush's seminal 1991 novel, Mating. Twice a week, from start to finish, we'll have writers examine a twenty-five-page installment of the book—not just to discuss the plot, but to offer the same spirit of reflection, debate, and restless inquiry that animates the novel itself. Whether you're an avid fan of the book or completely new to it, we invite you to read along.
Mating, which won the National Book Award for fiction in 1991, takes place in Botswana in the early 1980s; its narrator, an American anthropologist in her early thirties, is brilliant, sui generis, and on the make. With an exploded thesis on her hands, she decides to pursue Nelson Denoon, a charismatic intellectual who's set up a utopian experiment in the Kalahari Desert: a radically matriarchal society by and for impoverished African women. Full of brio and dry wit, Mating is at once a romance, a picaresque, and a bracing novel of ideas: in its orbit you'll find meditations on everything from feminism to geopolitics, from George K. Zipf's principle of least effort to earwax. Jim Shepard, writing for the New York Times Book Review, said that Mating "seeks to illuminate the nature of true intimacy—how to define it, how to know when one has achieved it. And few books evoke so eloquently that state of love at its apogee." And the book has influenced a whole generation of novelists: in a poll by the Times Book Review, writers under forty voted Mating one of the best American novels of the last quarter century.
We hope you'll pick up a copy of Mating and join us. We're also giving away copies to three readers—just retweet the announcement below to enter the lottery. We'll choose three winners at random after twenty-four hours.
We're starting a book club for Norman Rush's MATING—read along! RT for a chance to win a copy: http://t.co/GqOFojBGkB pic.twitter.com/tMfoxwmLHZ

— The Paris Review (@parisreview) March 9, 2015
Dan Piepenbring is the web editor of The Paris Review.