Flair Magazine existed for only one year and twelve issues, from February 1950 to January 1951. In that time, it published the likes of Jean Cocteau, Tennessee Williams, Simone de Beauvoir, Gloria Swanson, John O'Hara, Eleanor Roosevelt, Bernard Baruch, Gypsy Rose Lee, the Duchess of Windsor, Lucien Freud, Salvador Dalí, Colette, and Saul Steinberg, among others.
Fleur Cowles—who conceived of the magazine, edited it, and, perhaps most impressive, persuaded her husband to publish it, even when it meant losing his shirt, if not his whole wardrobe—would be 107 today. If that seems like a throwaway detail, bear in mind that she lived until she was 101. It's maybe best to let her describe her own accomplishments:
Few women have lived more multiple lives than I have: as editor: as that anomaly, an American president's personal representative, decorated by six governments; as a writer of thirteen books and contributor to six others; as a painter, with fifty-one one-man exhibitions throughout the world; patron of the arts and sciences, irrepressible traveller and, more importantly, friend-gatherer …
Fond as she was of bragging about her gifts as a friend, or even merely as a "friend-gatherer," her most enduring creation is Flair, a beautiful, high-minded cataclysm of a magazine that incorporated "cutouts, fold-outs, pop-ups, removable reproductions of artworks and a variety of paper stocks of different sizes and textures":
[Flair] was simply too expensive to produce … When Flair ceased publication, Mr. Cowles, who had financed it, estimated that it had lost $2.5 million … A spring issue featured the rose, a flower Ms. Cowles painted and extolled until her death. The issue was suffused with a rose fragrance, some four decades before scent strips became ubiquitous.
All this comes from Cowles's New York Times obit, which is a work of art itself: "Fleur Cowles, 101, Is Dead; Friend of the Elite and the Editor of a Magazine for Them." Take a step back and you can see the splotch of animus on that headline—"a Magazine for Them." That's what Flair was: their magazine. Never yours. It was designed to appear tantalizingly out of reach. That's a commonplace these days, when every publication aspires to be "aspirational," but Flair, with its peephole covers and almost farcically high production values, may have done more to further the concept than any other American magazine in history. Copies of The Best of Flair, a 1996 compilation, sold for $250 apiece. And is it any wonder? Just look at the covers: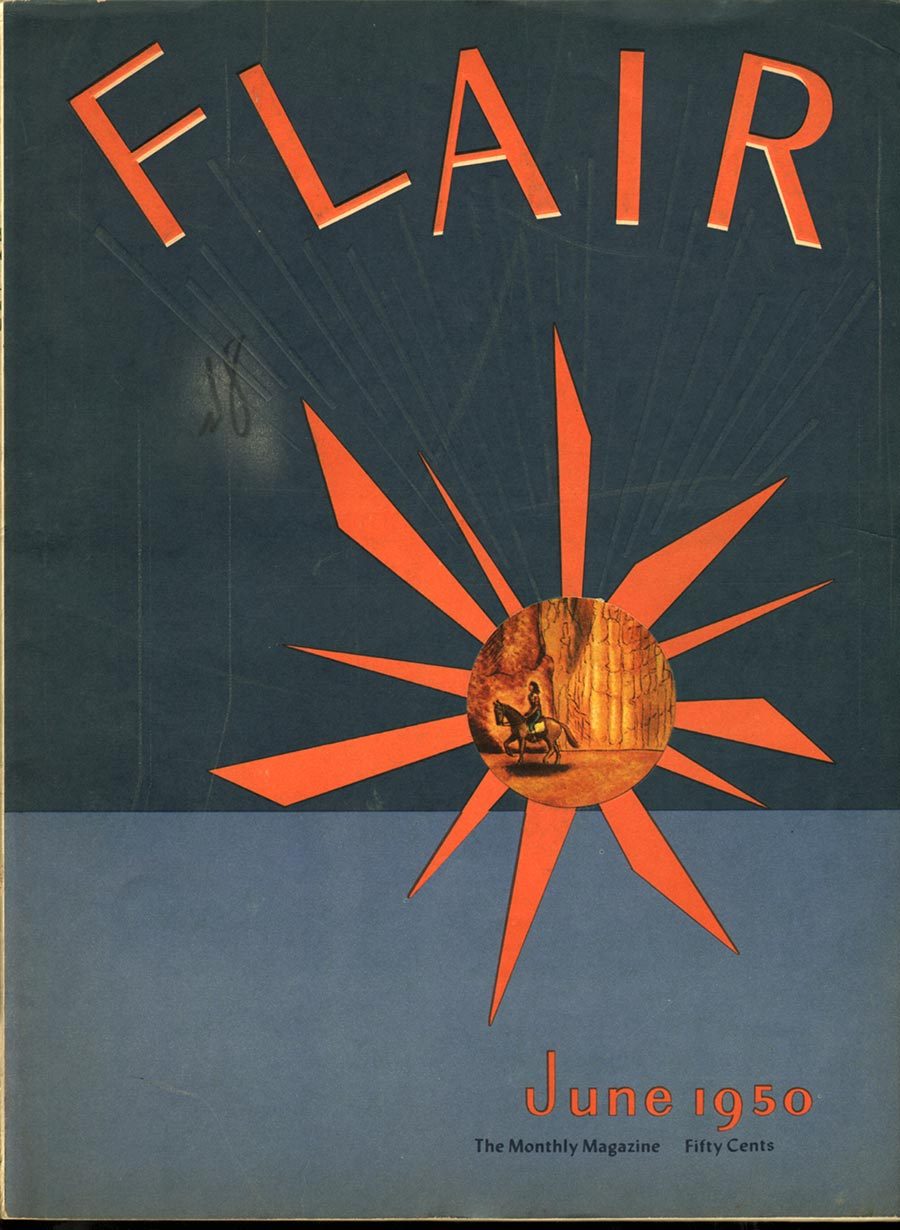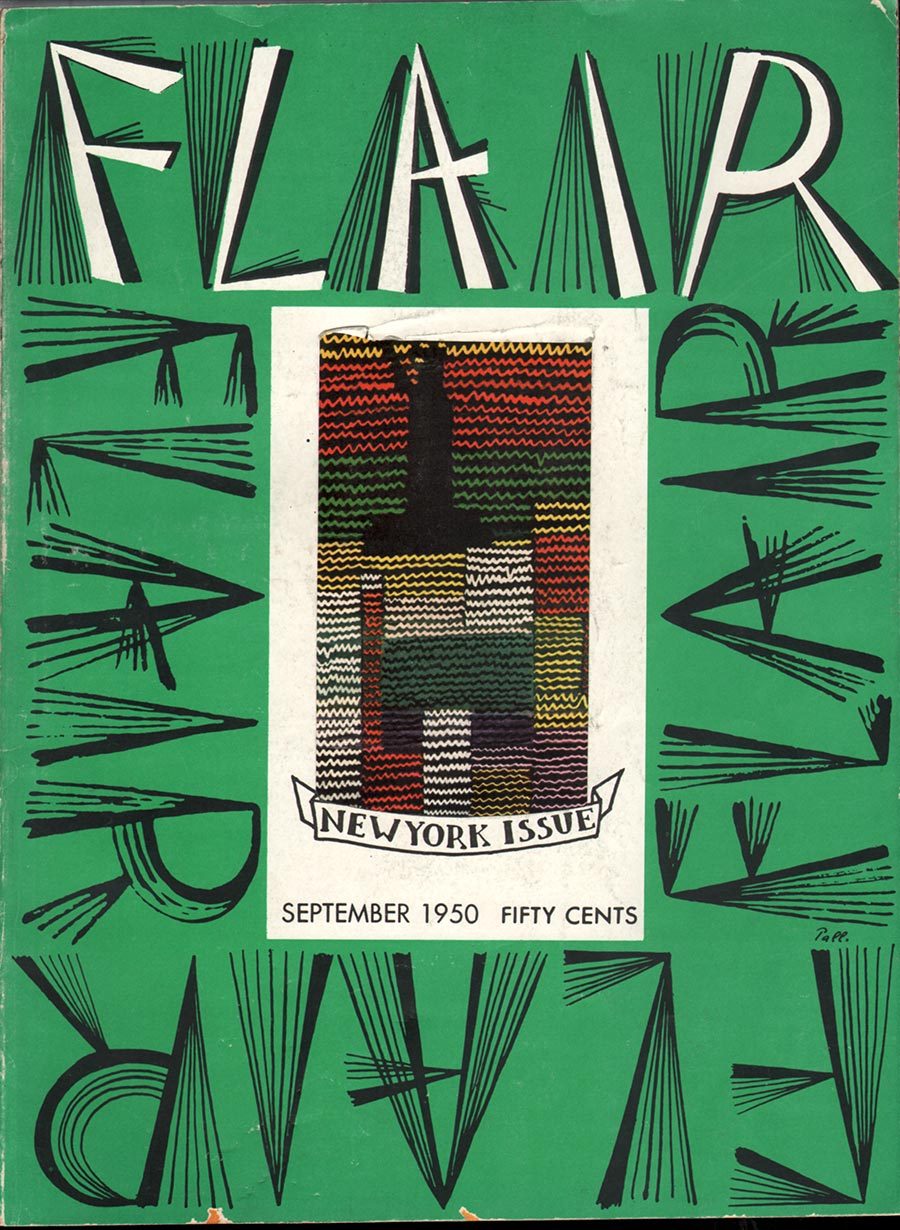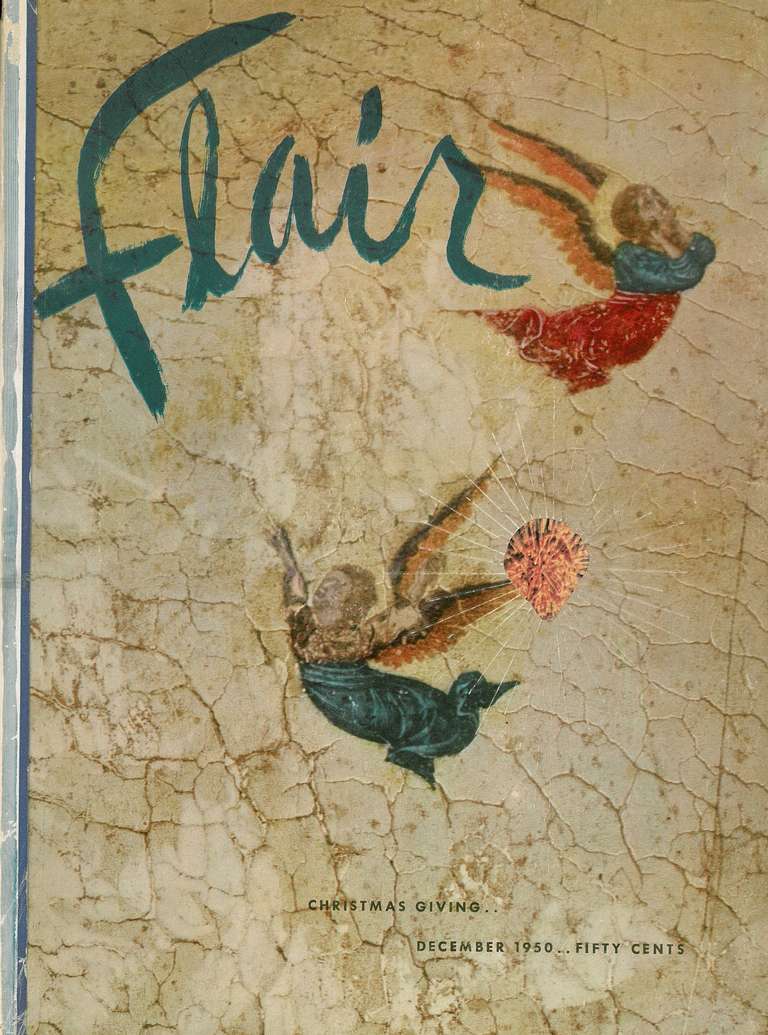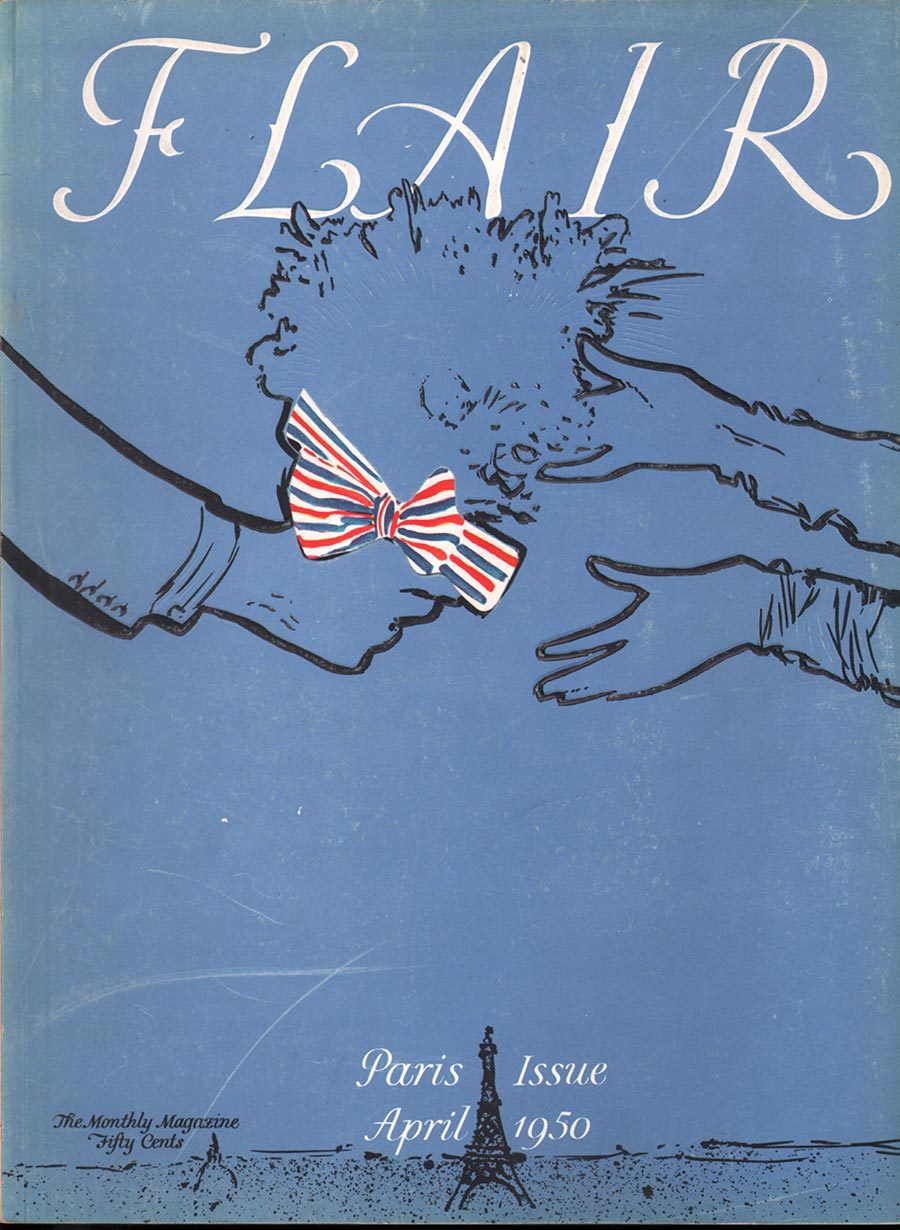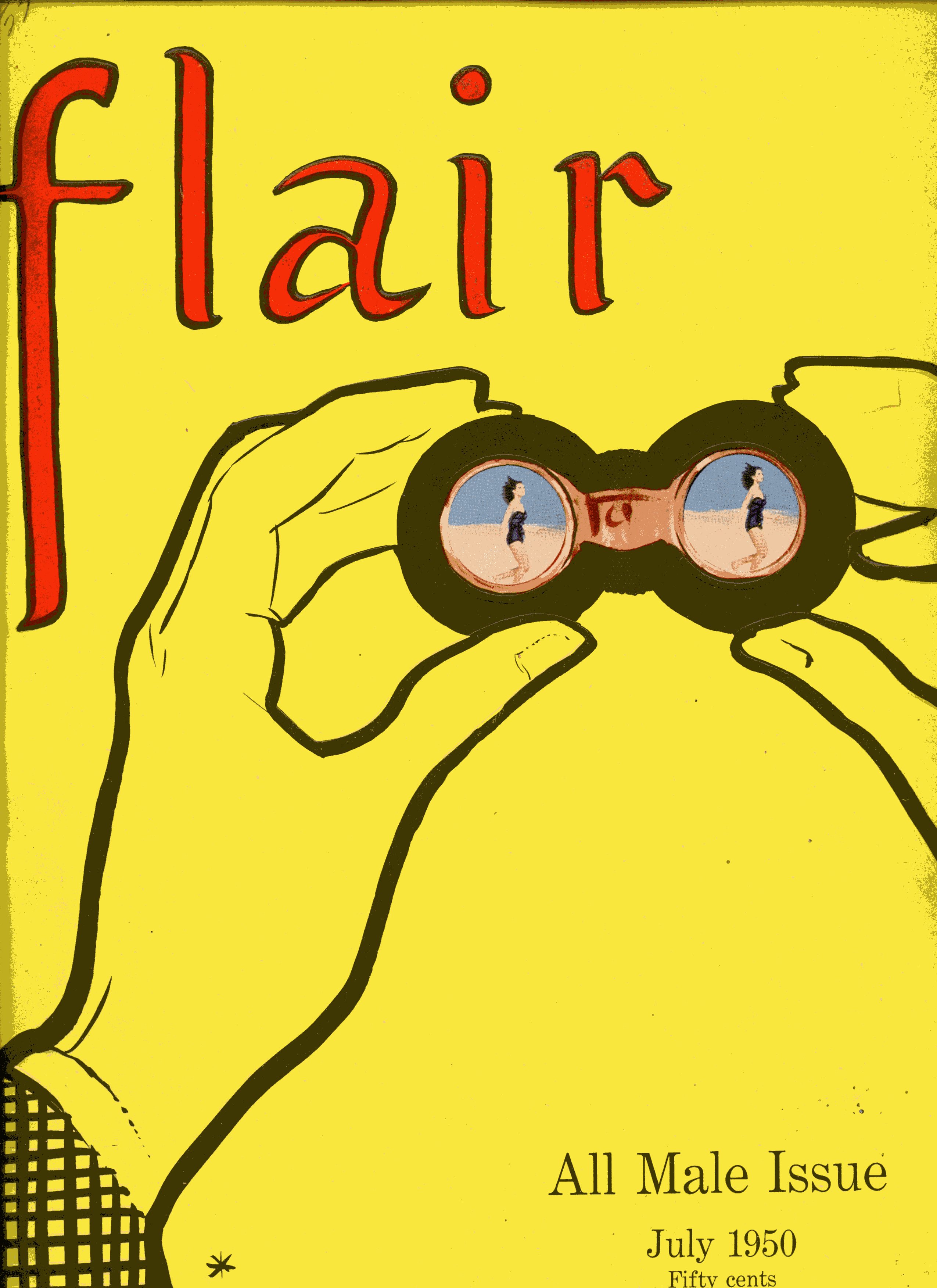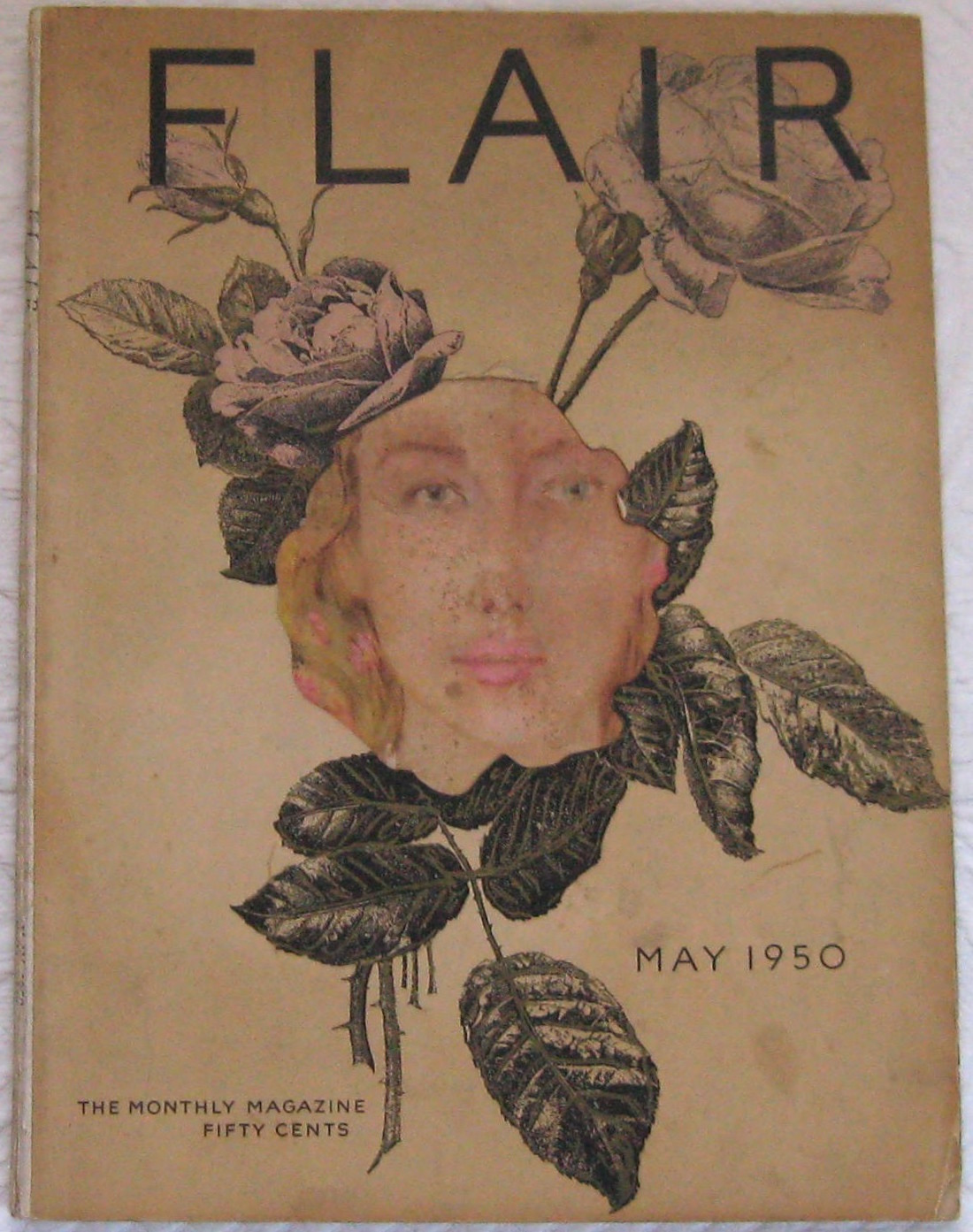 Dan Piepenbring is the web editor of The Paris Review.