The perils of growing up surrounded by books.
This month marks the thirty-fifth anniversary of The Threepenny Review. They're celebrating with Table Talk from the Threepenny Review, a new book collecting a hundred essays from their Table Talk column—a casual, intellectually curious series first launched by Leonard Michaels in 1990, with subjects ranging from Emily Dickinson and rats to prominent holes in Kansas. This piece, by Javier Marías, appeared in their Winter 2011 issue.
Like all the other apartments I've ever lived in, the apartment in which I spent my childhood was full of books. However, the word full doesn't really come near the truth; neither do the words crammed or crowded, because not only was every wall covered with shelves (each of which was packed with volumes from every imaginable century), but the books also sometimes served as rugs, tables, sofas, chairs, and even, almost, beds. I don't mean that there was no furniture in the apartment and that we sat on piles of books or ate from other still taller piles—with a consequent disquieting sensation of constant instability—but that the rugs, tables, sofas, seats, and even beds were often buried beneath vast tomes: for example, the complete and very abundant works of the late-Renaissance philosopher Francisco Suárez. I remember those in particular because, on one occasion, I had to wrestle for hours with the philosophers Suárez and Condillac in order to make a large enough space on the floor to play with my toy soldiers. Bear in mind that my size at the time (I was seven or eight) didn't really equip me for the easy removal of those large seventeenth- or eighteenth-century volumes obstructing my innocent games.
In fact, for myself and my three brothers, the house was one long obstacle course, almost two hundred yards long, the obstacles always taking the form of books. That is why, from an early age, I became used to negotiating the words of the great philosophers and writers, with the inevitable result that I have a deep-rooted lack of respect for anyone who writes, myself included. It still surprises me when I see how other people (especially politicians and commentators) kowtow to writers or else fight to appear in photos accompanied by some scribe or other, or when the state rushes to give succor to ailing, ruined poets, privileging them with a treatment that only heaps humiliation on equally ruined or ailing street cleaners, businessmen, waiters, lawyers, and cobblers. My scant respect for the trade to which I belong (from the most ancient of academicians to the most youthful of libelists) derives from a childhood home in which, as I have said, I grew used to mistreating and misusing almost all the seminal texts from the history of culture. Having too much respect for the kind of individuals who partially soured my childhood and invaded the territory occupied by my thrilling games of bottle-top soccer would seem to me masochistic in the extreme.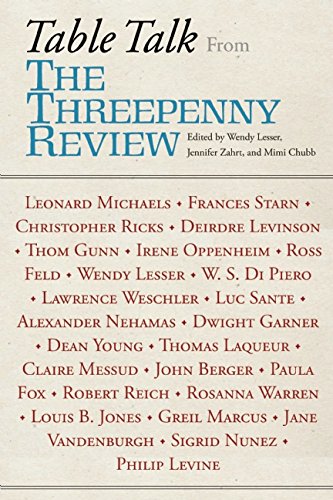 But to return to the description of my childhood home: things did not stop there. I mean that my parents, not content with that overweening love of books, felt exactly the same about paintings. It's hard to understand how those two loves could be compatible, especially when you consider that there wasn't a blank or empty wall to be seen in my childhood home. The absurd habit of hanging pictures in the bathroom and even the kitchen had not yet arrived, and given that it was the custom then to have two servants (a cook and a maid, who were always at daggers drawn), there was no way that one could set aside a room for paintings (as dentists and notaries do), a kind of mini-museum; the only room that could have been used for this purpose, and the only one in which there were no books, was occupied by the terrible rows between cook and maid, from which, according to some mysterious preordained law of subjugation, the latter almost always emerged the loser. Although, having said that there were no books, I realize now that the room, in fact, contained the two hundred Simenon books carefully and devotedly collected by my father. They were in French, of course, but I suppose it was a case of what later came to be called subliminal warnings, so that the servants wouldn't overstep the mark in their quarrels or be tempted to steal any non-literary objects when it came to their inevitable dismissal. Inspector Maigret was watching.
Anyway, my parents' pictorial enthusiasm led to a method of placing the paintings they acquired on top of the books, using a crazy mechanism that converted the canvases into small hanging doors. The pictures were hung only by their left side, so that they could be easily "opened" to reveal the volumes they normally covered. An excellent copy of Fra Angelico's Annunciation by Daniel Canellada, numerous landscapes by the nineteenth-century artist Ricardo Arredondo, an equally large number by the painter and friend of the family, Alfredo Ramón, some miniatures by Vicente López, a few portraits by Vázquez Díaz, a few works by Benjamín Palencia, and the occasional Eduardo Vicente, all hung absurdly from the highest shelves, thus eliminating from the rooms still more lateral space. I thus became accustomed to seeing paintings hung not against a smooth, white, plain backdrop, but surrounded by the spines and edges of bound volumes, which may be why I have equally scant respect for painters. Indeed, whenever I see a painting in an exhibition or museum, I have to repress an initial impulse to "open" it and "take out" a book by Kierkegaard or Aristotle, as if the pictures were just strongbox doors behind which were to be found the greatest bibliographic treasures. Only after that first impression, which converts any masterpiece into a small decorated door, only then can I concentrate and see what there is to see.
The truth is that, despite all these inconveniences, I still cannot conceive of any comfortable abode whose walls are not carpeted with the brightly colored spines and edges of books and built-in paintings; and although the various apartments in which I've lived in various countries have always been very temporary and not, of course, mine, I have never been able to feel even minimally at ease in them until I have acquired a few books and placed them on the shelves, a pale reflection of that childhood bounty. Only then have I begun to think of the place in question, be it in England, the United States, or Italy, as habitable. An apartment is made up of floors, ceilings, and walls, and although I prefer the first two to remain uncluttered or, at most, adorned with a rug or lamp, the walls need to be totally covered so that the books can speak to me through their closed mouths, their motley, multicolored, and very silent spines.
Translated from Spanish by Margaret Jull Costa. Reprinted with permission of Counterpoint Press.
 Javier Marías's most recent novel is The Infatuations. He lives in Madrid.