Budd Schulberg's centennial.
"My problem," novelist and screenwriter Budd Schulberg told Kurt Vonnegut at the close of a 2001 interview published in these pages, "is that I'm not going to live long enough to do all the different things I want to do. My time is beginning to run out a bit." Then eighty-seven years old, Schulberg—whose credits include the Oscar-winning script for On the Waterfront (1954), a handful of widely acclaimed novels, a Hollywood memoir, a collection of short stories, a biography of Muhammad Ali, and volumes of essays and magazine articles on boxing—was working with Spike Lee on a screenplay about the epic 1930s battles between heavyweight world champions Joe Louis and Max Schmeling and collaborating with Ben Stiller on a film adaptation of his best-known novel What Makes Sammy Run? (1941). Eight years later, he bid his final farewell before either of these projects could be realized. He would have turned one hundred this year.
Early last month, I attended a two-day celebration of his centennial in Hanover, New Hampshire, at Dartmouth College, from which Schulberg graduated in 1936 and whose Rauner Special Collections Library holds his papers. The event began with the unveiling of a library exhibition—"Budd Schulberg and the Scripting of Social Change," which runs through the end of next month—charting the writer's numerous engagements with political events that spanned much of the twentieth century. As editor of The Dartmouth, the college's daily paper, in 1935, he covered a quarry workers' strike in Proctor, Vermont, anticipating the preproduction research he would undertake on the mafia infiltration of the dockworkers' union for On the Waterfront. In 1965, greatly distressed by the Watts riots in Los Angeles, he founded the Watts Writers' Workshop the day after the city's curfews were lifted; he went on to edit, in 1967, From the Ashes: Voices of Watts. A few years later, with his former Workshop collaborator Fred Hudson, Schulberg established the Frederick Douglass Creative Arts Center in New York City.
Although a native son of New York, where he was born Seymour Wilson Schulberg on March 27, 1914, Budd was raised in Hollywood. His father, B.P. Schulberg, worked as a studio executive—he was, at one time, the head of production at Paramount—and his mother, Adeline, ran a literary agency. He grew up playing cops and robbers on the studio lot, knew the sets like they were part of his own living room, and worked as a publicist at Paramount while still in his teens. He considered himself to be, as he put it in a piece for the New York Times in 1939, of "the Motion Picture Generation." Starting out at Los Angeles High School, he spent his senior year at Deerfield Academy and then headed for Dartmouth, where he studied sociology and English. Together with his childhood friend Maurice Rapf, who also grew up in Hollywood and went to Dartmouth, he visited the Soviet Union in 1934, where he was inspired by Maxim Gorky's speech on socialist realism delivered at the first Soviet Writers' Congress. After graduation, he moved back to Hollywood to work as a script doctor and joined the Communist Party of the United States.
Over the course of his life, Schulberg never shied away from controversy or professional reprisals. An ill-fated 1939 collaboration with F. Scott Fitzgerald on the script for Winter Carnival—which was filmed at Dartmouth and strands of which he would later fictionalize in his novel The Disenchanted (1950)—brought him back to Norwich, Vermont, directly across the Connecticut River from campus. There, he wrote quite possibly the most wicked satire of Hollywood ever produced: What Makes Sammy Run? The story chronicles the ruthless ascent of a newspaper copyboy to power-hungry movie mogul, waging a kind of "blitzkrieg against his fellow men" along the way. Rereading the novel today, it's difficult, if not impossible, to imagine how there could ever have been Sidney Falco of Sweet Smell of Success or even Jordan Belfort, the so-called wolf of Wall Street, without there first having been a Sammy Glick—that turbocharged Horatio Alger from New York's Lower East Side. After the scandal Sammy unleashed in the movie colony, Louis B. Mayer suggested to Schulberg père that his son should be deported. "Where the hell are you going to deport him," B.P. is said to have replied, "Catalina Island?"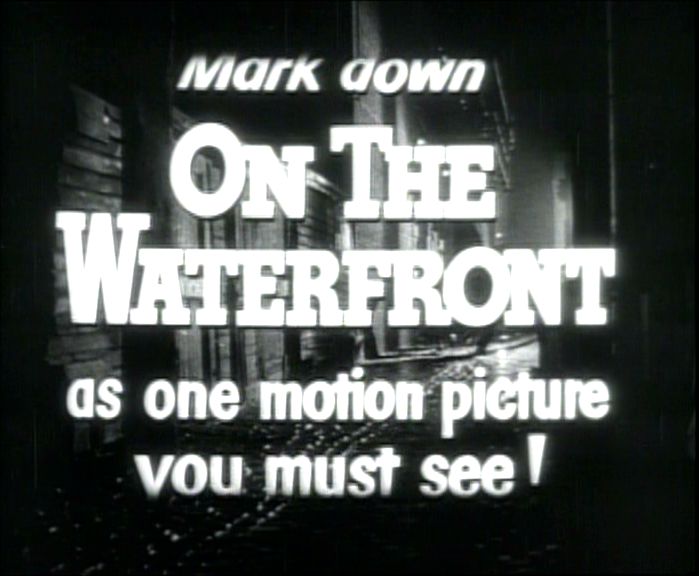 Schulberg left Hollywood for Bucks County, Pennsylvania, and, later, Long Island, but his life retained the high drama of a Hollywood screenplay. In the aftermath of World War II, working for the Office of Strategic Services, he prepared photo testimony for the Nuremberg Trials and rounded up Leni Riefenstahl to serve as a witness. He named names at a House Un-American Activities Committee hearing in 1951 (he'd abandoned the Communist Party while writing Sammy), but he also wrote one of the sharpest indictments of political demagoguery and media manipulation in his screenplay for Elia Kazan's A Face in the Crowd (1958). He traveled to Cuba after the revolution to interview Fidel Castro and Che Guevara, to whom he showed considerable sympathy, and sometime in the seventies, while vacationing with his then-wife, Geraldine Brooks, in Puerto Vallarta, he agreed to a tequila-fueled midnight brawl with John Wayne over the putatively treasonous nature of Sammy (his wife broke up the fight before Schulberg was able to prove whether or not he could have been a contender). He covered the "Rumble in the Jungle" in Zaire for Newsday, and, owing to the quality of his sports writing, he was inducted to the International Boxing Hall of Fame in 2003.
One of the high points of the two-day Schulberg celebration was the public screening of the documentary Hollywood Renegade: The Many Lives of Budd Schulberg (shown in rough cut), which was produced and directed by his son Benn and shot by veteran documentarian Albert Maysles. The film features lengthy interviews with blacklisted writers Walter Bernstein and Arthur Laurents—both of whom obstinately refuse to forgive Schulberg for serving as a friendly witness before HUAC—alongside more affectionate reminiscences by Tony Curtis, Patricia Neal, Bert Sugar, Spike Lee, and Ben Stiller, who also serves as executive producer of the film. At a time when the motion picture business is mired in blockbuster franchises and endless sequels and remakes, the consistent freshness of Schulberg's work feels all the more urgent and compelling, not to mention his commitment to innovation. "Don't tell that story over again," he admonished Hollywood in 1939. "I know it by heart."
Noah Isenberg directs the Screen Studies program at the New School and is the author, most recently, of Edgar G. Ulmer: A Filmmaker at the Margins. His writing has appeared in Bookforum, The Nation, the Wall Street Journal, the Los Angeles Review of Books, and elsewhere. He's currently at work on a new book, Everybody Comes to Rick's: How 'Casablanca' Taught Us to Love Movies.