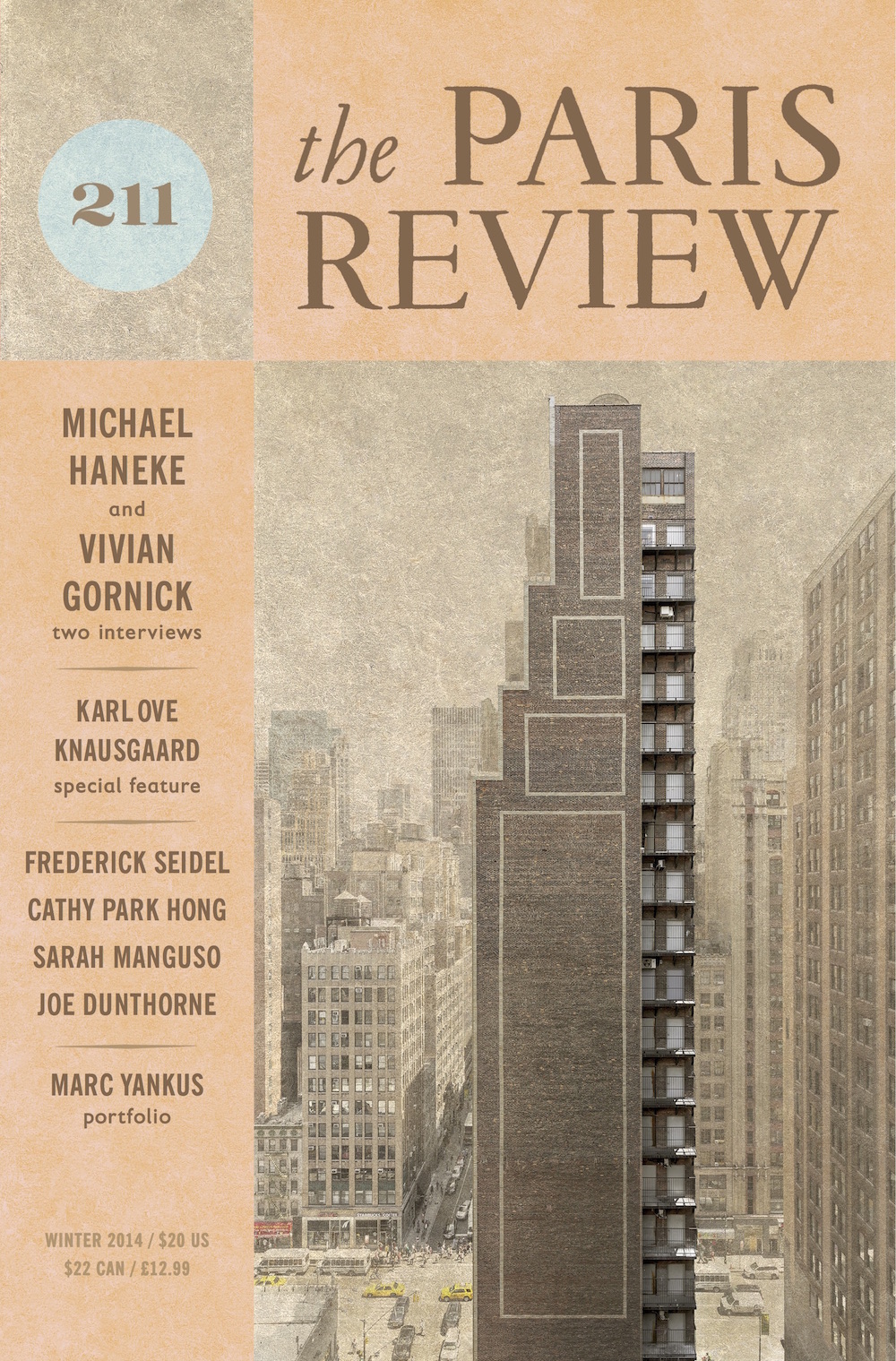 The cover of our new Winter issue features Stairs Building, a photograph by Marc Yankus, who's been taking pictures of architecture since the nineties, though he doesn't consider himself an architectural photographer. The building is in Manhattan, on Thirty-Ninth Street between Seventh and Eighth avenues. Marc wrote to me about it:
In Stairs Building, I was drawn to the strange design of the rectangles off the street-side facade and the discreet doors tucked away toward the back. I spotted the building from a rooftop party I'd attended—its unusual shape drew me in, and I felt compelled to come back and photograph it. 

I'm not sure what it is about some buildings that just stops me in my tracks. Everything around them vanishes. I notice that I am often attracted to older architecture and unusual, forgotten buildings. For this portrait, I faded out the surroundings in a haze, making the featured building more prominent and monolithic. 

This photograph was taken in mid-July, 2013.
In our new issue you'll find "The Secret Life of Buildings," a portfolio of sixteen of Yankus's pictures with an introduction from our art editor, Charlotte Strick. Subscribe now and have a look. In the meantime, here's a larger version of Stairs Building, plus a few additional photographs not included in the portfolio: