Smithsonian Magazine, Beautiful Decay, and others have recently featured photographs from Store Front: The Disappearing Face of New York, published in 2008 by James and Karla Murray. In 2004, the couple "began a project to capture New York City's iconic storefronts—the city's unique, mom-and-pop restaurants, shops, and bars—before they disappeared." Now, ten years later, they've revisited the storefronts to find that most of shops have, in fact, disappeared: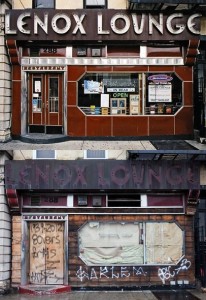 Many traditional "mom and pop" neighborhood storefronts that had prevailed in some cases for over a century were disappearing in the face of modernization and conformity, and the once unique appearance and character of New York's colorful streets were suffering in the process … We noticed very early on while photographing the original stores that if the owner did not own the entire building, their business was already in jeopardy of closing. The owners themselves frequently acknowledged that they were at the mercy of their landlords and the ever-increasing rents they charged … When the original 2nd Avenue Deli location in the East Village closed in 2006 after the rent was increased from $24,000 a month to $33,000 a month, and a Chase Bank took over the space, we knew the contrast of before and after was severe.
More of the photos can be seen on James and Karla's Facebook page. They're especially sobering given the sad fate of Rizzoli Bookstore, which will shutter its beautiful, historic Fifty-Seventh Street location on April 11.