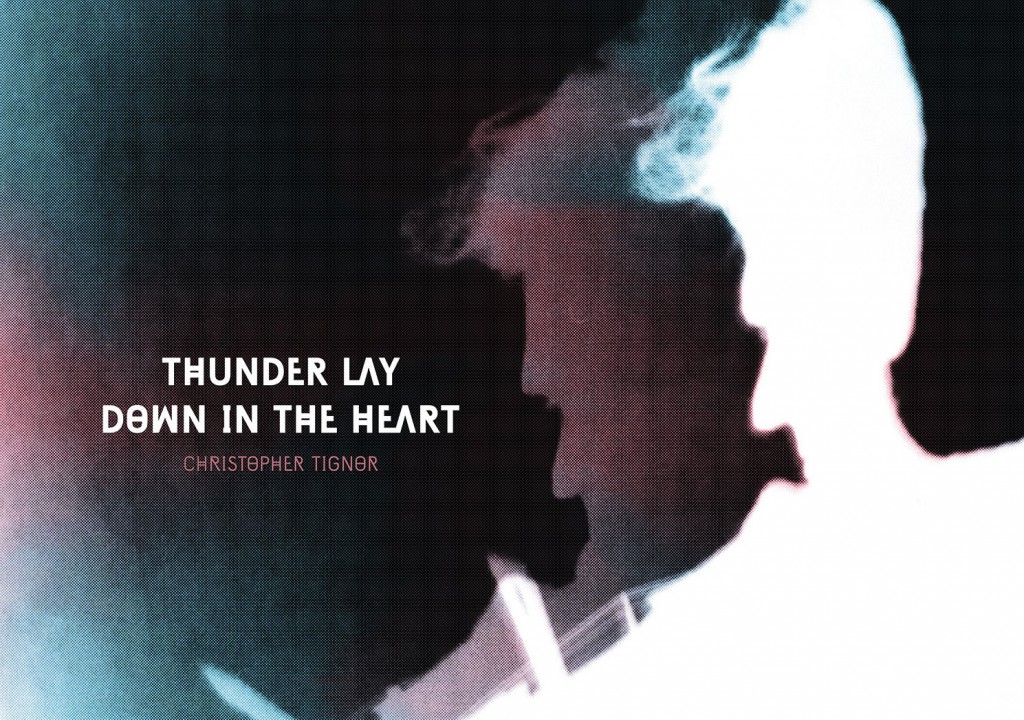 Today the composer Christopher Tignor releases a new record, Thunder Lay Down in the Heart, whose title track is a twenty-minute work for string orchestra, electronics, and drums. The composition is named after a line from John Ashbery's 1956 poem, "A Boy," and it begins with a haunting new recording of Ashbery reading the poem in his Chelsea apartment, which Tignor has graciously allowed us to feature here.
Tignor says:
"A Boy" rang out to me while I was writing "Thunder Lay Down in the Heart." My song titles usually come in response to the music, and I often find myself looking through books of poetry to turn my mind on in that way. When I was a student at Bard, I studied poetry with Ashbery—he was my advisor—and when I read this poem, I responded right away to the conflict between the protagonist and the visceral narrative tension of the storm: the sound, like thunder, of falling "from shelf to shelf of someone's rage," the rain at night against the box cars, the inevitable flood.
It's precisely that kind of unfolding I hoped to embody in my musical work, with its own flooded lines, dry fields of lightning, and cabbage roses. A reviewer recently described the work as its own "vast electrical disturbance." Hard to disagree.