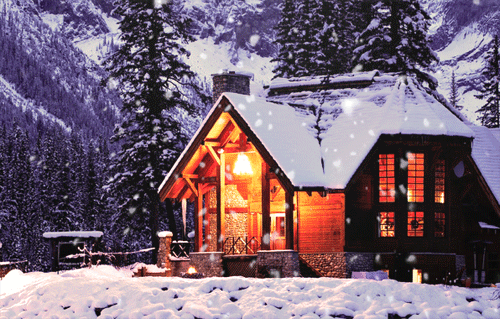 Some might suggest that for a literary blog to feature three snow-related posts in a day is excessive. Well, tough. The weather has always been a great common denominator. And to our credit, we've refrained from calling this "Winter Storm Pax" or "the snowpocalypse." We have standards.
Here, then, are seven poems from our archives fit for a snowy night. I won't claim they'll warm or comfort you—they're poems, not pap—but they're terrific reads, and they will be of some help. Next time you share an elevator with a distant colleague, you'll use the weather as a conversational crutch, as one does; but instead of saying, "Man, it's cold out!" you'll say, "Snow is a hat worn by mountains." You'll make a lasting impression.
Note, too, that the majority of these poems were published in the spring or summer: a reminder that what's unendurable now will be desirable in a few months' time.
Debora Greger, "To the Snow" (from The Paris Review No. 154, Spring 2000)
Snow, let go. It's late,
You are cornmush. You are cold.
Let me cover you with this white sheet.
No one will know.
Agha Shahid Ali, "Snow on the Desert" (from No. 107, Summer 1988)
the sliding doors of the fog were opened,
and the snow, which had fallen all night, now
sun-dazzled, blinded us, the earth whitened

out, as if by cocaine, the desert's plants,
its mineral-hard colors extinguished,
wine frozen in the veins of the cactus.
Kevin Prufer, "Churches" (from No. 197, Summer 2011)
                        And it was 1986 and rain
drummed on the roof. 
                      Or it was snowing, years later,
in Cleveland,
                    his hands working the air
while the nurse stood in the doorway and sighed.

                                   Wind and sun,
a bright day, a lovely day
                         to lie by the hotel pool and read
about how men spent lifetimes building them
and never saw them finished.
Horace, "Snow Drifts" (from No. 94, Winter 1984; translated from the Latin by Jim Powell)
Look how the snow drifts
       flare on the Soracte's slopes
—there, straining branches
       barely sustain their white
load. Locked in ice, streams
       buckle, send cracks
stuttering over the winter's sharp still.
Chris Forhan, "A Child's Guide to Etiquette" (from No. 177, Summer 2006)
Snow is a hat worn by mountains, the tallest of which do not remove the
      hat in summer.
Sunlight settles like a shawl upon the hills and dewy berry fields.
The sun is not a wag or hail-fellow-well-met. It does not loaf or shirk.
It keeps its face funeral-ready, as you should.
Away you go in the car. Father and Mother. Puff and Baby Sally.
Away you go into the country. Spot and Jane.
John Ashbery, "Musicata Reservata" (from No. 123, Summer 1992)
Poems are such odd little jiggers. 
This one scratches himself, gets up, then goes off to pee 
in a corner of the room. Later looking quite 
stylish in white jodhpurs against the winter 
snow, and in his reluctance to talk to the utterly 
discursive: "I will belove less than feared . . ." 
Charles Simic, "Nineteen Thirty-Eight" (from No. 192, Spring 2010)
People worried the world was about to end.
A fish believed to have been extinct for seventy million years
Came up in a fishing net off the coast of South Africa.
I lay in my crib as the days got shorter and colder,
And the first heavy snow fell in the night.
Making everything very quiet in my room.
I believe I heard myself cry for a long, long time.
All these and more, it goes without saying, will be available to you when you subscribe to The Paris Review.