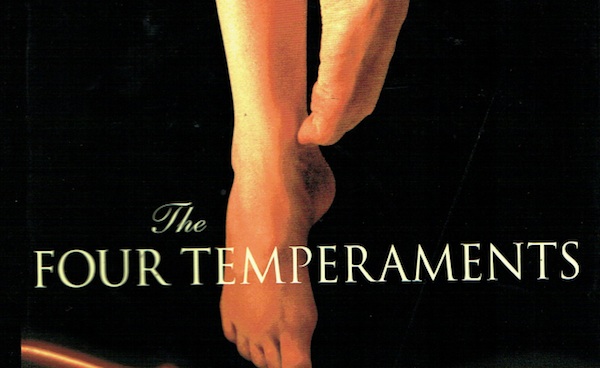 Once upon a time, I was part of a small army. The army was not made of soldiers, no, it was more like a children's crusade, a throng of aspiring young ballet dancers that marched up and down New York City's long avenues—Broadway, Seventh, Eighth—that were dotted, in those years, with so many studios. The School of American Ballet, feeder for the New York City Ballet, was the most famous, but there were others too and it was at John Barker's studio on West 56th Street that I took classes six days a week for most of my high school life.
Weekdays, class was from 4:30 to 6:00; Saturdays, it was at 11:00 A.M. The studio itself was unremarkable: ruined wooden floor, bleached and pocked by the amber nuggets of rosin ground into its surface, long barres that lined three of the walls and full-length mirrors that lined the fourth. We spent about forty-five minutes at one of those barres, perfecting a series of exercises that had been born in the court of France and refined in the glistening winters of Imperial Russia. Pliés, tendus, and rond du jambs, all executed to the strains of Chopin. The barre was followed by work in the center: an adagio, and petit allegro. Then there were the big jumps, like grand jetés, and some point work, which allowed us the giddy sensation of rising up on our toes, defying nature and even, for a moment, mortality itself. Finally, there was the obligatory reverence, in which we curtseyed to our supremely difficult and demanding teacher.
After that we were free—until the next day, when the ritual began all over again. For it was a ritual, and, as such, had its sacred preparations. The brushing and winding of our hair into the tight bun, the sewing of ribbons on our ballet shoes, the donning of the requisite pink tights and black leotards were acts performed with both sanctity and love. The studying of ballet creates its own kind of religious order, and the girls who do it are akin to eager novitiates, fired by their all-consuming faith and their utter willingness to undergo daily mortification of the flesh. And as with any religion, the ballet hierarchy decreed that there was an established scheme of things and that a young dancer could have a secure and known place within it. When class was over, I once more joined the swarm of girls with turned-out walks and bony shoulder blades, girls who paraded down the street wearing the marks of their collective discipline: the buns, still wound painfully tight, the big, punishing bags weighed down with their heavy loads. We knew we were of a different tribe—recognizable and unique—and it filled us with pride. We were purified by our discipline, etherealized by our shining goal.
I loved being part of this elite. High school was a vague scrim; I had few friends, and no time for team sports (my brief experience of field hockey was like a tour in hell) dances, parties and the like. Instead, I fraternized with the other dance students; my best friend in those years was a girl who lived in the Bronx, the other end of New York, and went to a different school. But joined by the blood ritual of our shared dance experience, she was my soul mate, my sister under the skin.
Still, my own vision of an actual future in dance was somewhat fuzzy. I knew my strengths: I was musical, I had a strong jump and my point work was crisp. But I could not turn worth a damn, and I lacked both extension and a certain vital ferocity of attack. I was content to live in the daily-ness of it all—that was for the moment sufficient. Yet after years of single-minded study, I abruptly abandoned the ranks of the ballet girls. No one was more surprised by this turn of events than I. It happened like this: after twenty-four years of marriage, my father left my mother for another woman. Worse—much worse—was that I had changed, overnight it seemed, from a girl who continually found favor in her father's adoring eyes to a young woman who would never find it again.
The initial shock of his desertion was like a tidal wave; I gasped and sputtered in the cold shock and grief of it. I impulsively decided that I could not tolerate one more day in the difficult and often abusive presence of Mr. Barker, and wrote him a letter to tell him I would not be coming to class any more. I wept all the way to the mailbox, but I did not turn back. I put that life behind me, and focused instead on getting into college—I was a senior in high school at the time—and carving out a new identity for myself.
In retrospect, it seems to me that by wrenching myself away from something I had loved so deeply, I was both inflicting a kind of self-punishment as well as unconsciously imitating my father's rejecting behavior. But at the time, I knew only that dancing belonged to the past, and the past was a country from which I desperately longed to escape. For many years, I succeeded. I locked the ballet girl I once was in a closet and never let her out. I cultivated another self—one who attended college and graduate school, held jobs, went on dates, and kissed scads of frogs before stumbling on a prince. I found a vocation—writer—and turned it into a deeply gratifying career. I married, had children, bought a house in Brooklyn. But all that time, the ballet girl remained—mute, neglected and sad. I could not afford to let her out; her presence was too painful to me, too much a reminder of who I had been and what, despite everything I now had, I had lost.
But even though she was in serious lockdown, this ballet girl grew restive and balked at her exile. She did not want to be locked away; she demanded to be acknowledged. Alarmingly, she was even able to crack the door a little bit; I could hear her voice and even though I still could not bring myself to let her out, I began to listen to it. She told me a story about a ferocious young ballerina named Ginny Valentine and soon Ginny's story became part of The Four Temperaments, a novel I began writing in the late 1990s. In order to complete this book, I needed to start attending ballet performances again; I had not seen live dance in years. So I returned to the theaters where I had once been a regular: City Center, the New York State Theater, and the Metropolitan Opera House. Most evenings, my eyes filled with tears as soon as the curtain rose. The Four Temperaments turned out to be a waiting vessel; into it, I could pour so much of what I thought, felt and remembered from those years. It also was a kind of joyful revision of the past: my character succeeded as a dancer in a way that I had not. It was a both a gift and privilege to write it, and when it was published in 2002 I felt a kind of peace—even a sense of redemption—that went bone deep.
Although the ballet girl was no longer locked away, I was not on the most intimate of terms with her; I still felt the need to keep her at some remove. But when I hit fifty, something shifted; I could feel the tectonic plates of self rumbling and rearranging inside. And even though I could not be that ballet girl ever again, I decided that for the first time in more than thirty years, I wanted to put on a pair of ballet shoes and resume my place in front of the mirror.
I was not entirely ready to confront the "now," and find it so sadly wanting when compared with the "then." I had to live with the idea for a while, hoarding it like a delectable bit of candy that I had stolen: delicious, yet laced with both danger and shame. Desire turned out to be stronger than fear, and on a bright September morning a few years ago, I showed up for a ballet class with four other women—all middle-aged moms like myself, nary a swan among us. My hair was short; no bun required. And the pink and black combo I remembered seemed to have gone the way of rotary dial, so my yoga pants and white T-shirt fit right in, as did my black ballet slippers.
I was nervous after a hiatus of more than three decades. But I was in some deeper way ready too, for I realized, if not now, when? Or more aptly, if not now, never. At first, I was saddened by how much my body had forgotten: feet that no longer would point in a high clear arch, the arabesque that wobbled and quivered when I tried to hold it. But I kept on, week after week, and was cautiously heartened by how much my mind had retained. I still knew the names of all the steps. I remembered how to hold my head and my arms, to turn toward the barre, and not away from it, after the completion of an exercise. And the joy I took in those small accomplishments outweighed the sorrow engendered by the losses.
I could no more return to the time I had been young and in full possession of whatever physical gifts I possessed than I could soften my father's implacable heart and bask in his love once again. But I no longer had to banish the ballet girl to the closet or even keep her safely across the room. Instead, I could welcome her into my life, and let her lead me back to the barre. Back, in some true and everlasting sense, home. I have been taking ballet classes since that September day, and with each class, I feel as if I am slipping, like Alice through the looking glass, past a membrane that is not impervious but gauze-like and permeable. Behind it is the realm of girlhood. I no longer have that girl's lithe, unmarked body, nor her hopeful innocence; what I have instead are the talismans of youth that I can see and touch, and the graceful geometry of the exercises and steps, precious in their eternal familiarity, humbling in their eternal novelty. And I can immerse myself again in the loving austerity of the rigorous, yet generous discipline that once shaped and governed my days.
Yona Zeldis McDonough's fifth and most recent novel, Two of a Kind, was just released from New American Library.