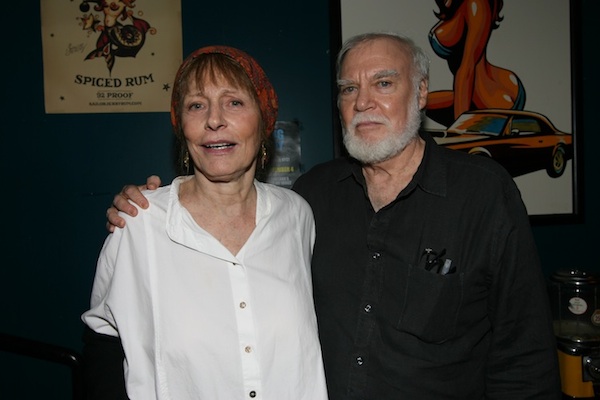 ELSA
I was naïve. I was eighteen. I'd only had one boyfriend and never got over being shy with him, so I didn't think of myself as holding court. I just thought, Gosh, this is fun! No good dates in high school and now all of these conversations, with clever men asking my opinions about philosophy to show how sophisticated they were. At some point a mysterious stranger appeared in the doorway, wearing a black coat. He stood and listened for a minute, and when someone asked me a question—I wish I could remember what; I've thought of it many times—this man in the doorway said, "You don't have to answer that."
RUSH
I thought the question was intrusive.
ELSA
I actually wasn't upset by the question, though I did understand what this man in the doorway meant. Then one of my couch suitors said something provocative, and the man gave a reply that infuriated them all. He said—instead of arguing, he said—
RUSH
I gave them a reading recommendation.
ELSA
And they hated it. He said, Why don't you read such-and-such? Which is very annoying, of course. It's a way of saying, "You're not equipped to have this conversation with me." I wish I could remember the book he recommended, though in a way it doesn't matter, because Norman has done that so many times in his life.
RUSH
She means that I've often been aggressively, unpleasantly authoritative.
ELSA
Correct. Though at the time, I was smitten. I went back to my dormitory and told everyone that I'd met the man I want to be with forever. I was completely taken by his gestalt. And even later, after we'd married and departed Swarthmore, I remained this way, though when I disagreed with him, I certainly said so. When he wanted us to live in a commune, for instance.
—Norman Rush, the Art of Fiction No. 205
This Friday, Norman Rush reads from Subtle Bodies at Brooklyn's BookCourt. A Q&A with Paris Review interviewer Joshua Pashman, and possibly birthday cake, will follow. Event details here.