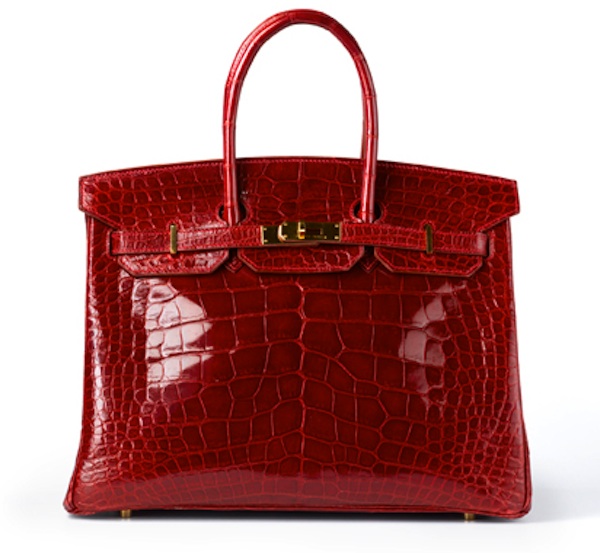 I practiced, practiced, practiced my versions of Rio de Janeiro's local customs throughout July 2003, from ordering an açai with granola at the corner juice bar to people-watching, while being watched, on the beach. One internationally accepted custom that varies in local execution is looking put-together while not attracting the attention of pickpockets or scammers. I studied the poses and gestures of Carioca women–esse jeitinho, that little way of doing it–so that I might communicate, without over-communicating, that my sporty red fabric cross-body bag and my canvas tote held nothing worth pinching.
The usual contents of my two bags: a notebook, a cell phone with a prepaid SIM card, some cash, a bottle of water, and a book or two if I was headed to PUC, Rio's Catholic University nestled at the edge of the lush Tijuca Forest, or to the Botafogo neighborhood to visit the Rui Barbosa Foundation's special archives, which include the literary papers of Vinícius de Moraes, Carlos Drummond de Andrade, Manuel Bandeira, João Cabral de Melo Neto, and Clarice Lispector, all translated into English by Elizabeth Bishop during her years in Brazil.
One afternoon I decided to walk from PUC, in Rio's Gávea neighborhood, to my apartment in Ipanema. July is the coldest month in Rio, with an average temperature of 18°C (64°F), and this particular day was cloudy, so almost no one was on the beach. As I entered Ipanema by way of the bustling foot traffic on Rua Visconde de Pirajá, I noticed that the street vendors, who usually displayed their wares on large pieces of dark fabric that could be made quickly into knapsacks if the police arrived, held the day's items tightly to their chests. A cluster of women, and a few men, jostled each other with arms outstretched to buy.
I stopped and stared at what was being sold: dark brown handbags stamped in a gold monogram pattern and decorated with pink smiling flowers arranged in whimsical irregularity. The flowers beckoned me with their red mouths, which I then noticed were open, midlaughter. The prospective buyers' tensed expressions, and the fact that others on the sidewalk were studying the scene, made me ask myself, Do I want one too?
I had witnessed, and wanted, an extravaganza of counterfeit Louis Vuitton handbags in the cherry blossom motif created by Takashi Murakami and commissioned by Marc Jacobs. Some say these are among the most counterfeited handbags ever.
* * *
The Simone Handbag Museum in Seoul, South Korea, has two Vuittons in its 300-bag collection. Both pieces are variations on the classic handbag in a structural sense, while retaining the quintessential LV monogram canvas: the "bum bag" designed by Vivienne Westwood in 1996 was inspired by the bustle cages women wore in the 1870s, and the 1969 vanity case, stamped with its owner's name—"The Duchess of Windsor" (also known as the American socialite Wallis Simpson)—looks like a miniature traveler's trunk with a top handle.
Other highlights in the historic Simone collection, which spans six centuries, include English sweet meat purses from the late sixteenth century (for fending off bad odors), French letter cases from the seventeenth century, eighteenth-century tie-on pockets (which women tied around their waists and wore under their skirts to carry valued items such as thimbles, needles, and keys), a late nineteenth-century Swiss hunting bag with a compartment for gun cartridges and a macramé pouch for game, four British gas mask bags from 1939 (Londoners were expected to carry these in case of attack), and an impressive array of couture items, including an exquisite 1928 Cartier evening bag accented with emeralds, diamonds, and mother-of-pearl.
The excellent photographs and descriptions in Handbags: The Making of a Museum, published by Yale University Press in 2012, suggest that every acquisition in the Simone collection has an interesting story. The insightful essays in the book, edited by the museum's curator Judith Clark—an experimental exhibition-maker who teaches fashion and museology at the London College of Fashion–range from Claire Wilcox's "The History of Containment" ("The first mention of the Pouchmakers seems to appear in London court records of 1327") to Adam Phillips's "Beginning with Bags" ("our bags are sophisticated transformations [and replications] of our bodies") to Caroline Evans's "The Evolution of Pose" ("in 1910 Coco Chanel wore her male lover's coat to the races, ramming her hands deep into its square patch-pockets like a man") to Amy de la Haye's "The Uniform On the Street: The Fashionable Handbag in 1912" ("the decorative tassel was the height of chic in Europe and America in 1912").  
* * *
I hear the knocks at my front door, where I've taped three separate notes handwritten in caps: PLEASE KNOCK LOUDLY. I spot myself in the bathroom mirror in a state of half dress and half panic. When I sign my shaky signature in exchange for the unexpectedly large, white box, I thank the delivery woman for knocking twice and apologize for making her wait. I wince in my dark panty hose, husband's bathrobe, and ridiculous hair. She says, "Girl, please!"
I sit on the floor—the box is falling out of my arms—and "pull to open" as instructed. Inside is another box with another pull-tab that makes a ripping sound along the perforation. Then, tissue paper wrapped snugly around an impeccable white dust bag. Inside the bag I find more tissue paper shrouding the thing itself. I unwrap the final layer slowly, my movements small and cautious, reverent. The smell of leather hits me, and then my gaze takes in my fashionista friend's loan for the weekend, an unbelievably handsome black and golden brown (ombré maize) alligator clutch. Its dimensions are greater than what I had imagined in length and height, which makes the bag both stunning and serious. Of elegant provenance, made in Italy by Florentine artisans and designed by the jeweler Paul Morelli, whose Philadelphia workshop produces the gold hardwear (clasp, accents, chainlink strap), "Al"–short for alligator–also has an unusual accessory of his own: meditation bells, Morelli's signature, that chime as you walk or when you open the clutch's clasp.
By the time Al and I arrive at the Broad Stage in Santa Monica for our group date with Plácido Domingo, who will conduct the world premier of Dulce Rosa–a new opera based on the Chilean writer Isabel Allende's short story "Una Venganza"–I am hopeful that I can pull this off. I have never before understood that carrying a precious handbag is a certain kind of work, like wearing a diamond tiara or a one-of-a-kind haute couture evening gown, not that I have done either. Another friend, in a flurry of texts with photos attached, convinced me to borrow her buttercup yellow Max Mara dress–summery with an echo of Gatsby–paired with vintage pointed toe Mary Jane heels from France. My costume is no less real than those of the singers who will soon make their entrances.
I walk into the lobby of the Broad Stage and survey the other women of the audience in their sculptural dresses, sequins, snakeskin totes and metallic purses. In truth, we survey each other–the show before the show. Al commands attention, but no one approaches us. When we chime our way to our seats, I begin to enjoy our complicity. Al stays in my lap throughout the performance, and we manage perfect silence.
There are many bags carried and used during the dramatic scenes of Dulce Rosa: a doctor's bag, ladies' handbags, a briefcase, and knapsacks belonging to the revolutionaries. The opera is set in an unidentified South American country in the early 1950s, a time of political unrest. The heroine, Dulce Rosa–who defends her father and his land and yet cannot help but fall in love with his nemesis, a revolutionary who kidnaps her never carries a bag, no purse or rucksack or suitcase, because she never intends to leave home. Tomás, a medical student and her sweetheart in the opening scenes, asks her to go with him to California where he will continue his studies. She refuses.
* * *
There was a dream I liked to conjure as a kid. I must have been five or six. Each time the conjuring worked, the story unfolded a little more.
I look straight ahead at the gunmetal track of an amusement-park ride built around not a mountain, but a gigantic upright human body, a female body. I hold tightly onto the lapbar restraint, no other cars in sight. My car is shaped like a morsel of food, maybe a flake of cereal or a bit of minced vegetable. The sudden clank-clanking, telltale noise before the fall rings in my ears as I am pulled into position. What happens next? I am catapulted into the enormous woman's mouth, twists and loop-de-loops down the terrifying esophagus tunnel, a brief lull in the stomach followed by a good shaking, then an interminable sequence of hairpin turns through the intestines. I think I see something gestating in her uterus as I fly by!
I never dreamt of handbags or purses, neither traveling through their cavities nor having them on my person. But I did dream of journeys by land and sea where I relied on satchels, saddles, tents, and trunks, as well as small leather pouches to protect my maps and navigation instruments. Those were the years when I was convinced that I was a boy–somehow a mistake had been made–and I prayed that at any moment I would be claimed by a shipbuilder or a merchant or a postal carrier from the outposts. "Here is my apprentice, lads! Found him at last!"
* * *
Judith Clark and the Simone Handbag Museum team worked rather quickly over two years, from 2010 to 2012, to amass the collection of 300 precious bags dating from the sixteenth century to the present, work that Clark says usually occurs "over centuries or at least over a lifetime" in her essay "The Making of a Museum of Handbags." This July the museum celebrates its one-year anniversary with a special exhibit of traditional Korean handicraft bags, featuring hand-lacquering, wood-lacquer painting, embroidery, and knotting. The museum proper takes up three floors of the building known as the BagStage–built to look like a giant handbag and designed by the Korean architects UAD. The other floors of the BagStage building include a museum café, a boutique with rent-free spaces for emerging designers, and a workshop where anyone can make a bag with leather and leather-working tools under the guidance of a skilled craftsman. (For more on how to make a handbag, I recommend Aneta Genova's Accessory Design, a textbook developed for fashion students and published by Fairchild Books in 2012.)
The BagStage invites visitors to experience the production and performance of handbags behind the scenes and beyond the runway, according to the Simone Handbag Museum's visionary and patron, Kenny Park. Park is also the CEO of Simone Acc. Collection Ltd., a South Korean company that has been producing luxury leather goods for more than twenty-five years for labels such as Michael Kors, DKNY, Coach, Marc Jacobs, Polo Ralph Lauren, Rebecca Minkoff, and DVF. Simone Ltd. has factories in China, Indonesia, and Vietnam. In late June 2011, workers in Simone's Guangdong province factory in China protested for several days, which attracted international media coverage, as did protests at other Guangdong factories run by companies unrelated to Simone. By the fall of 2012, Burberry announced they would cease production at Simone's Guangdong factory.
Questions about the mass production of twenty-first-century handbags–and how the counterfeit luxury good market works–are not asked or answered at the Simone Handbag Museum. However, the do-it-yourself workshop where any visitor can make her own bag sets the stage for a plethora of questions about sourcing and preparation of materials, design, manufacturing, distribution, branding, and more. Answers are complex and dynamic, and while industry insiders are happy to talk, they tend to do so off the record. (For up-to-date insights, go to Women's Wear Daily, Purse Forum, and IBIS World industry report.)
It is also worth highlighting the nineteenth and early-twentieth-century workbags in Simone's collection, including a British workbag from 1825–29 made of silk satin, fish scales, glass beads, mother-of-pearl, and metal cord, and complete with eight gold-tipped steel knitting needles. A late nineteenth-century workbag made of leather and metal, and lined in red silk, contains a crochet hook, a needle case, a thread winder and a bobbin, all made of bone. There are two late nineteenth-century Gladstone bags, the men's workbag associated with doctors; a large and heavy French courier bag made of brown leather from 1840–60; a turn-of-the-century surgeon's bag in leather with silk lining that unrolls to reveal tools such as knives, a spatula, tweezers, and a hypodermic needle; and a Mappin & Webb alligator skin workbag from 1910–19 with separate compartments for needlework and letter writing instruments.
One wonders what the bags, sacks, satchels, and purses belonging to present day handbag factory workers–whether in China, Italy, or elsewhere–hold.
* * *
We all carry things, whether in our hands, pockets, or bags. What we use to carry–and the possibility that we need more things than a pocket or hands could hold–transforms us, as seen in the power of "it bags" like the Birkin by Hermés, Chanel's 2.55, Givenchy's Pandora, and the PS1 by Proenza Shouler. Adam Phillips suggests that handbags are not as "innocent as they may seem" because they "help us leave home; they are passports and passwords, kit-bags and tool-kits, for … an unknown future. That is the future in which we will rendezvous, or not, with the satisfaction of our desires."
Anita Loos's Lorelei, the protagonist of Gentlemen Prefer Blondes, outlines her strategic reasons for displaying the desirable contents of her bag: "So when we go out with Louie and Robber I could put it in my handbag and I could take it with me so Louie and Robber could always feel that the diamond tiara was within reach. So then Dorothy and I could get them to go shopping and we could get them to spend quite a lot and every time they seemed to get dicouradged, I could open my handbag, and let them get a glimpse." Little do the gentlemen know that the diamond tiara is a fake.
Handbags offer a different kind of transformative power when the heroine of Virginia Woolf's Orlando goes on a shopping trip for sheets and bath salts and gets lost in a department store in 1928 London: "As for finding the right department, whatever it might be, she stood engrossed among the handbags, deaf to the suggestions of all the polite … sprightly, shop assistants … Orlando stood there hesitating." In her hesitation she notices the traffic on Oxford Street through the store's glass doors, a scene that sparks memories of an "old nobleman in furred slippers" sitting on a block of ice in the Thames. Orlando, who begins Woolf's fantastical novel as a young boy in Elizabethan England, concludes that time has passed over her: "How strange it is! Nothing is any longer one thing. I take up a handbag and I think of an old bumboat woman frozen in the ice."
In her poem "Santarém"–named after the city in the north of Brazil where the Amazon and Tapajós rivers meet in a "watery, dazzling dialectic"–Elizabeth Bishop describes a vessel or container as beautiful, architectural, and mysterious as the most breathtaking handbag imaginable: "In the blue pharmacy the pharmacist / had hung an empty wasps' nest from a shelf: / small, exquisite, clean matte white, / and hard as stucco. I admired it / so much he gave it to me." The poem ends with a question from the poetic voice's "fellow-passenger" once they have reboarded the ship: "What's that ugly thing?"
My ugly thing has changed over time. In elementary and middle school I had handbag precursors: the plastic binder with special pocket folders and its own Velcro wraparound clasp to keep all my homework and notes secure (the Trapper Keeper by Mead), the pink, hard-shell pencil case with various compartments for my writing instruments plus a secret drawer for the matching eraser (by Hello Kitty), the cotton canvas tote bag with three exterior pockets that became the de rigeur bookbag for the seventh-grade girls in my class (by Pottery Barn). I used a black Jansport fanny pack in high school because I refused handbags altogether (to be fair I carried it the way one would a baguette bag). In my first year of college, I chose a sparkly turquoise structured mini handbag with detachable strap at the shop frequented by the ravers.
Over the years I've received handbags as gifts, and recent favorites include a canvas homage to the Birkin bag (the Classic Together by Thursday/Friday), a cross-body bag in olive green (by Brics), and an upcycled messenger bag made with selvedge denim and revolutionary flair (by a Los Angeles workshop with a "no photo/no name/no nothing" policy to prevent "industrial spying"). I prefer unisex bags. Displayed logos are not my style (the gold plated authentication plaques affixed to some luxury brand bags make me think of tombstone markers). I definitely see the appeal of vintage.
Now that I have kids, my husband and I have two diaper bags, a green messenger and a black backpack (by Skip Hop), each with myriad pockets to help organize bottles, diapers, snacks, and your sanity. Lately we depend upon a large sporting goods backpack that can carry everything for all three of our offspring. I mention this because of the explosion in diaper bag choices, including specialized brands like Petunia Pickle Bottom, Mia Bossi, and tokidoki x Ju.Ju.Be, as well as fashion stalwarts Gucci, Marc Jacobs, Prada, and more. Fortunately my kids–two boys and a girl–are learning the joys of carrying their own stuff.
Magdalena Edwards lives in Santa Monica, California. Her essays have recently appeared in The Millions, the Los Angeles Review of Books, and Rattle. Her translations of Nicanor Parra are currently on the walls of Madrid's National Library.