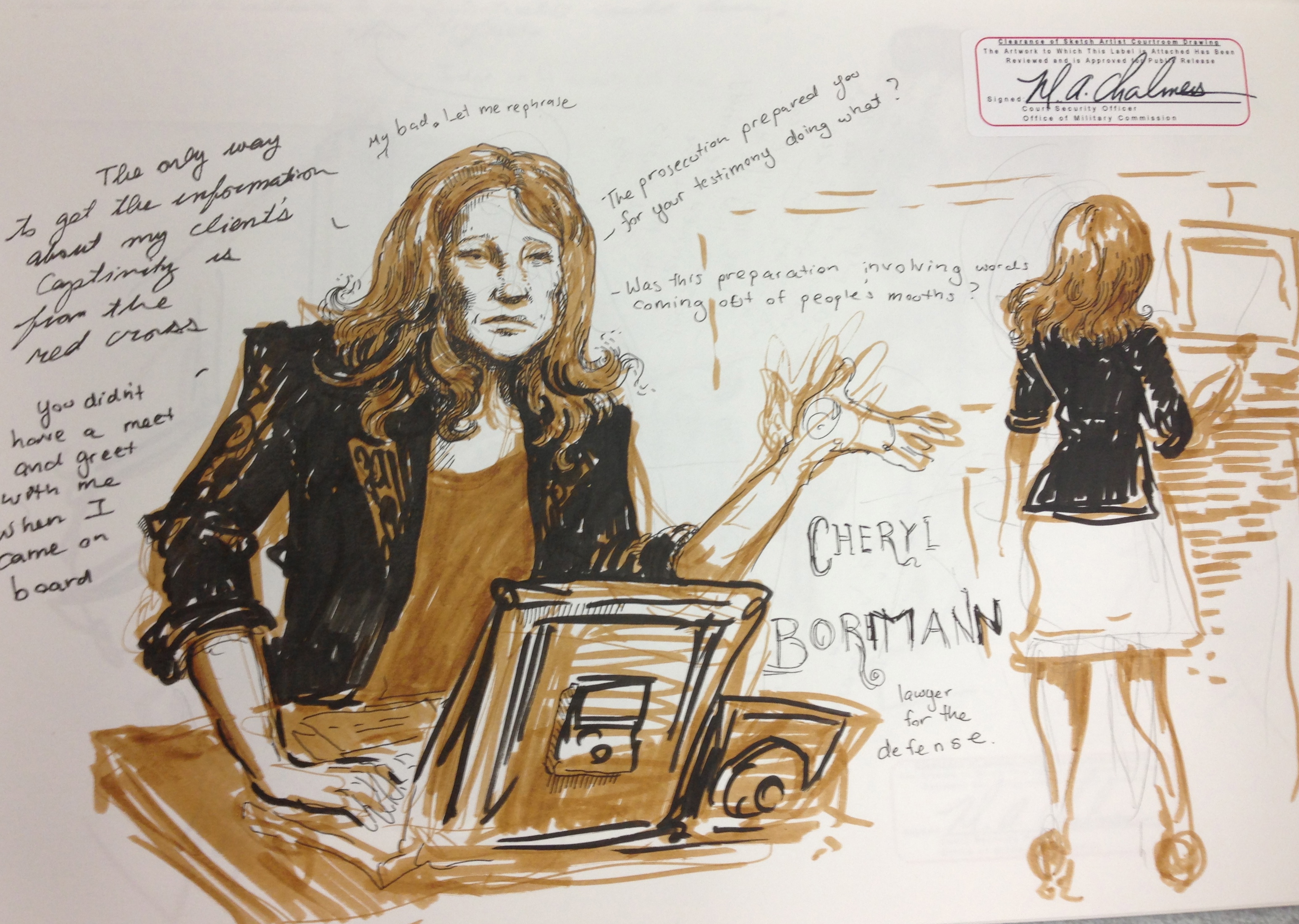 In the eleven years since captives arrived at Guantanamo Bay, only three artists have been allowed to visit. I'm here drawing the Khalid Sheikh Mohammed hearings for VICE magazine. Artists sketch through three layers of soundproof glass. There's a monitor for sound, but it runs on a forty-second delay. The delay is to allow for any classified information to be cut. The world in front of you does not sync with the censored world on the screen.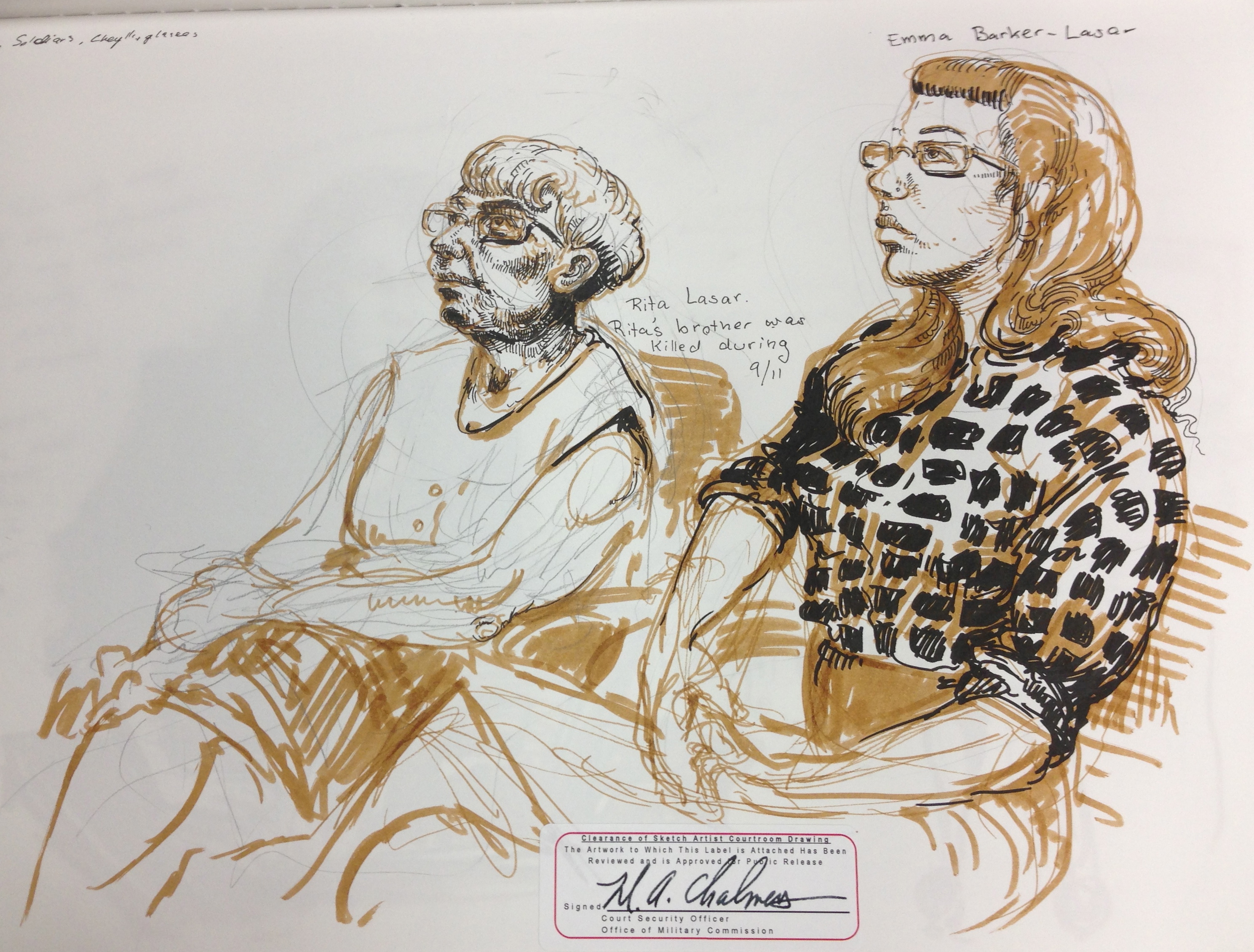 We sit far from the accused. Our opera glasses were confiscated as "prohibited ocular amplification." Before we take drawings into the outside world, a court security officer must approve and sticker them.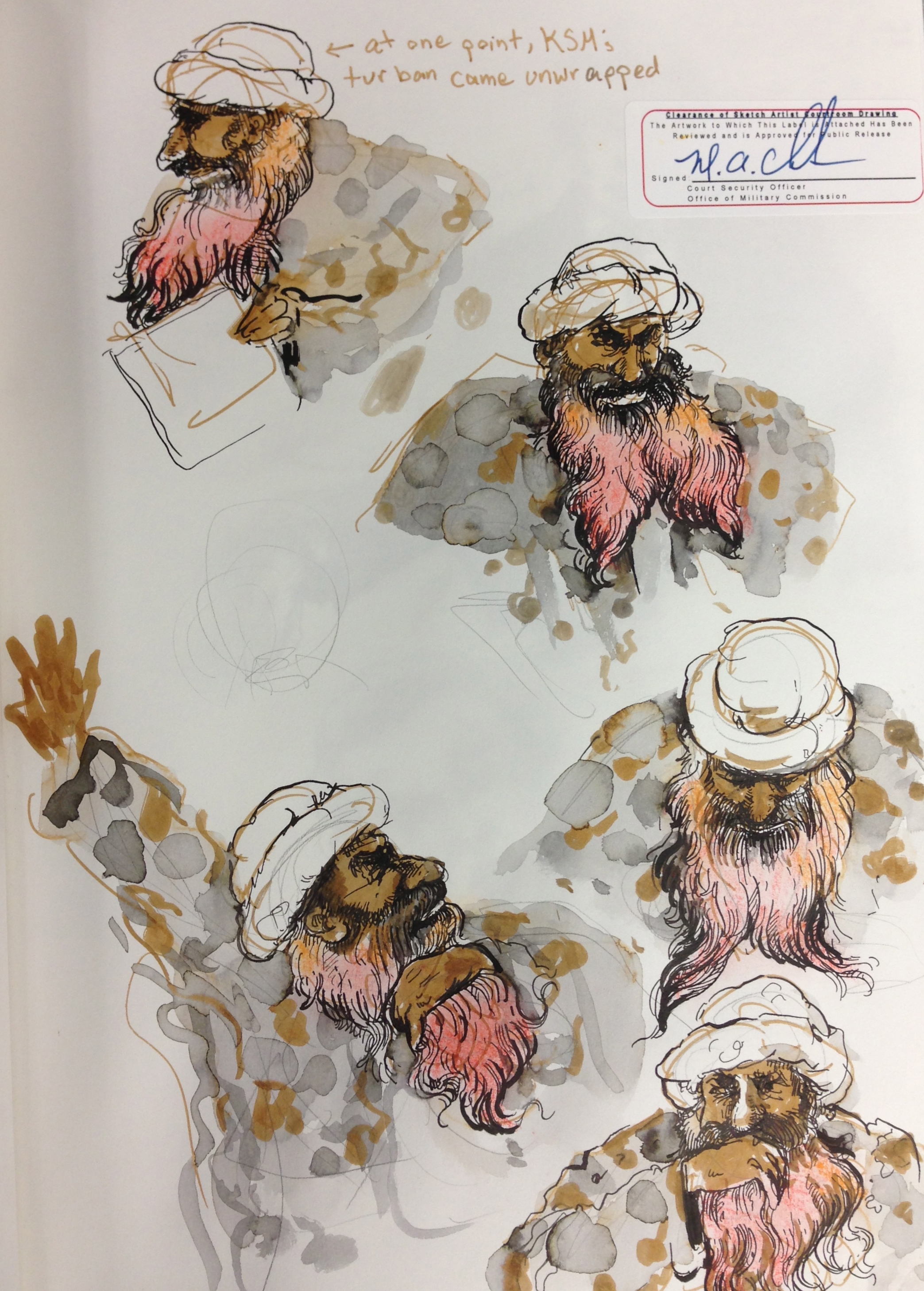 These are portraits of Khalid Sheikh Mohammed, defense attorneys, attorneys from the Red Cross, and families of those murdered on 9/11. They are the only images of the Gitmo war court besides those of Janet Hamelin, the official sketch artist.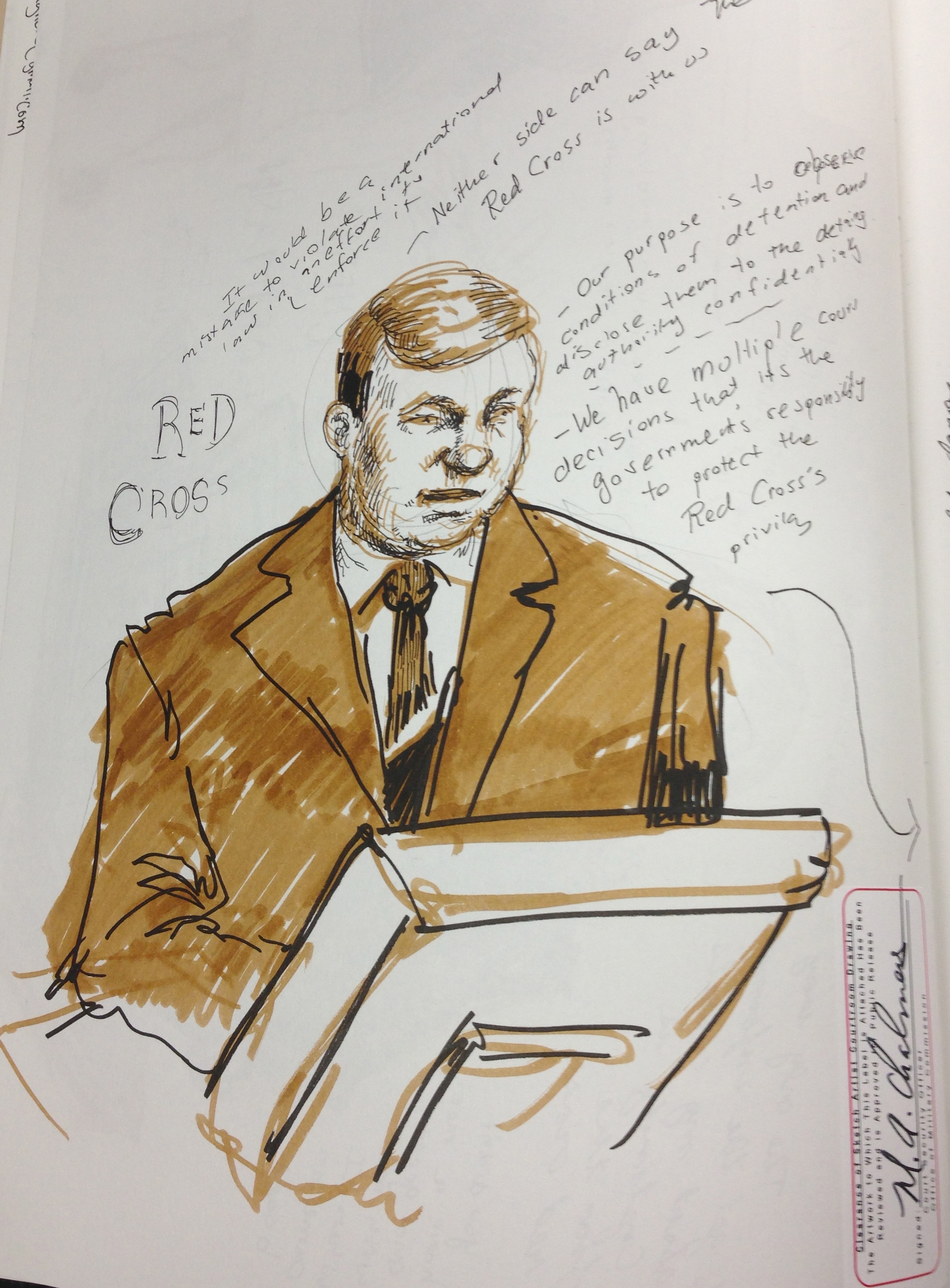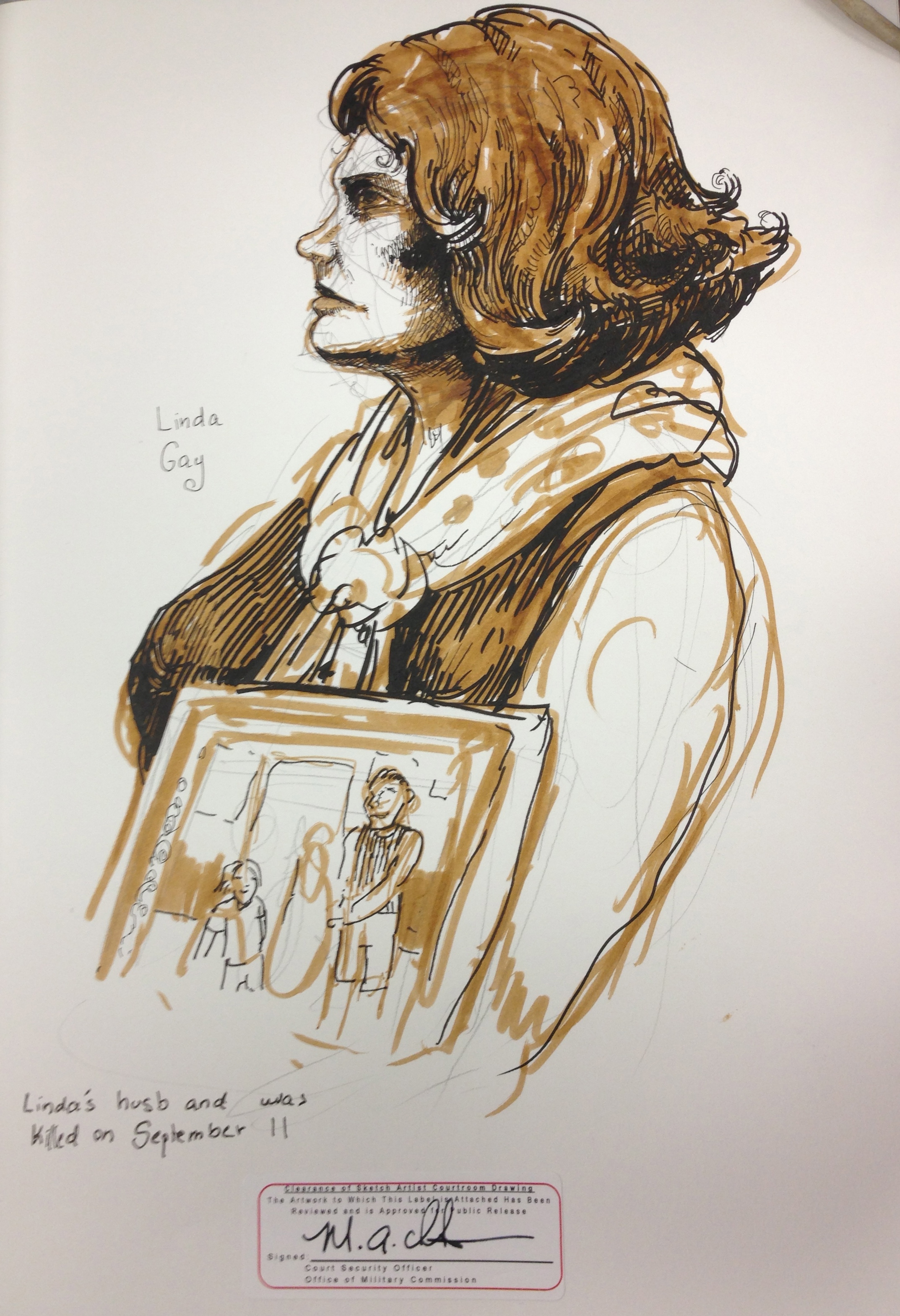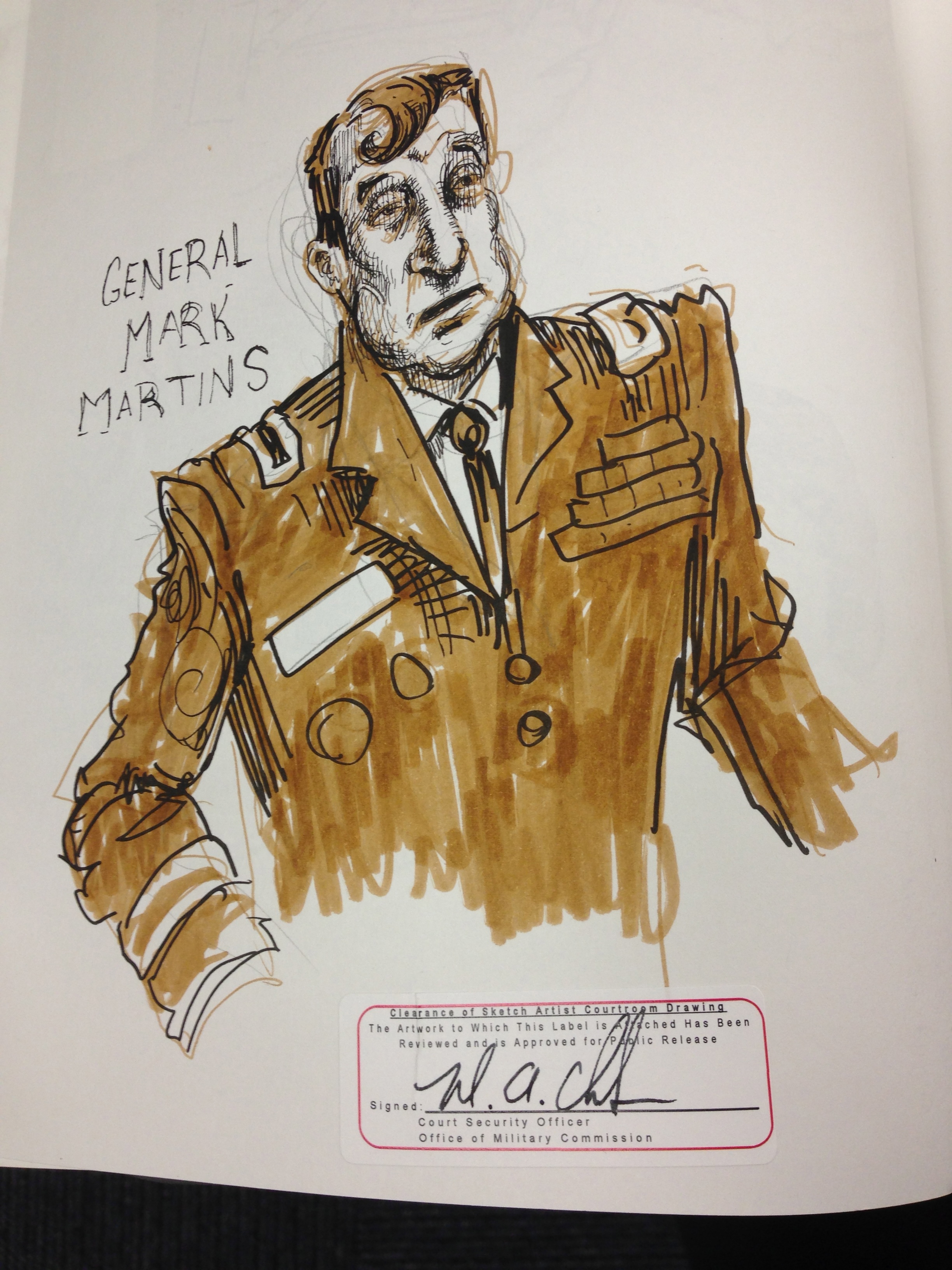 Miles away, in the Gitmo prison camp, 104 men are hunger striking. Forty-four are being force-fed. During the KSM hearings, journalists are not allowed to see the prison.