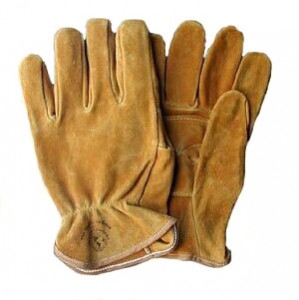 I lost my gloves at a crowded bar over the weekend. Frankly, I'm surprised my hat survived. I usually squash everything together in my jacket's shell pouch, a crumpled ball of wool, fleece and wax, sprinkled with loose tobacco. These were not particularly warm gloves, though they were usually better than nothing.
I've always wanted "kid gloves," even before I knew what they were. I must have seen an especially exquisite pair in some heavy catalogue. For whatever reason, they have always signified unimaginable luxury. I also spent a lot of energy coveting "driving slippers" and a "barn coat." This probably had something to do with a few different schools I attended that had large packs of equestrian-minded girls and other well-appointed types. Everyone had very expensive hobbies and clothes for every occasion.
In my writing workshops I noticed that our professors fell all over themselves if you wrote stories about blue-collar work. They loved obscure types of screws and knots. They loved tools. I'm sure they enjoyed the juxtaposition between the language and the noble drudgery it described, and they may have felt a certain kinship with other forgotten craftsmen, and many of them had risen to prominence during the golden age of Carver's hardscrabble realism, and I'm sure these stories were something of a relief from the more bellybutton-based submissions (epiphanies abroad, window-box-gardening failures, roadtrip-tested romances) received each week, but there was also a hint of that WASPy remove, the aggravating way rich people often find peace in the exclusionary pleasures of nautical terminology or expensive farming equipment.
I visited a local gym that had advertised discount boxing equipment and on the way home stopped at the hardware store to buy a new pair of winter gloves. I do most of my clothes shopping at the hardware store. Some grocery shopping, too. The sizes skew my way. I bought a flannel shirt, the gloves, dog food, and a root beer. Country-western Muzak played softly on the store's speakers. I wish I were new to this town, the singer drawled. I was disappointed to see that my favorite cashier wasn't working, but I hadn't seen her around much. The high point of our affair came when I had to exchange a pair of flannel-lined jeans for a larger waist. This wound up taking almost an hour, and involved phone calls to several other area outposts.
This was when I worked for a contractor part-time. To be honest, I only got on jobs commissioned by my father. I gutted a client's water-damaged basement and watched French-Canadian framers pry a bay window from my grandmother's breakfast nook. One time I super-glued a cutting board back together and talked about it for two weeks. These days I don't even get those sweetheart gigs.
At the time of the flannel-lined jeans conference call the crew was applying a cedar roof to a shed in my parents' backyard. The shed sits on the crest of a long hill facing a river valley. The wind gathers in the stripped cornfields, rushes up to the summit and freezes the face of anyone stupid enough to be straddling that shed roof. I needed those flannel-lined jeans. Among other luxuries, it had a loop for my borrowed hammer.
I wasn't a very good roofer. My boot heels never had quite enough bite. I was better at running out for lunch, coming back with grease-spotted paper bags filled with hot sandwiches from the Greek pizzeria. Our morning coffee would barely be cold and I'd be taking orders with a dull pencil. The pizza place, Apollo's, was once owned by the father of an elementary school classmate. One year Crissula had her birthday party at the restaurant. There was endless pizza, bottomless pitchers of ice-cold orange and grape soda, balloons and streamers and a doting wait staff. It was a feast fit for intergalactic Little League champions. The following Monday at recess we all agreed that Crissula must be one of the richest girls in the country.
The winsome cashier finally tracked down those flannel-lined jeans and helped me through the resulting paperwork. My warm feelings were complicated by jealousy (what else is new?), as I had applied to work at the hardware store twice, with no acknowledgement by management of either application. Another girl, a childhood friend of my younger sister, worked there briefly after quitting her job as an animal control officer in an adjoining township. It turned out to not be the ideal position for an animal lover, terminating homeless pets every day. The local newspaper wrote an article covering her resignation. Town officials had "hoped for a longer appointment." But I was happy to see her at the store. I knew her family raised sheep and goats, something I occasionally fantasize about. She has since moved on again.
The hardware store is a chain but it is not a big-box behemoth. My patronage doesn't disturb my conscience, but that probably just means I haven't done my homework. The store is situated at the edge of the sprawl, across from the airstrip and the reservoir. As a teenager I killed time walking along the top of the dyke, watching the planes land and smoking stale menthols. I've only been in a single-engine plane once, on my way home from a basketball camp in Maine. The mountains were green and white, the rivers and lakes silver with sunlight. My happy relief kept my fear of heights at bay. I was gritty with a week's worth of dried sweat. After some mild hazing at a previously attended camp (run by a local hoops star turned mini–Ponzi schemer), I had been too afraid to shower in our dorm's communal baths. So I would have ridden a lumpy snake home if that had been the only option. The pilot was equally amused by my itchy funk and relieved to deliver me to my aunt at the decommissioned air force base near her house in New Hampshire.
The next summer I was sent to the same camp but took a Greyhound back to Connecticut. My grime went unnoticed on that trip, as I sat next to a teenage girl who had recently left her job at a traveling petting zoo. This particular zoo followed the Grateful Dead and had been forced to let a few stable hands go after the recent death of Jerry Garcia. I remember she was very tan and smelled like soiled straw and had large patches of carrot-colored hair under her arms. We chatted for a long time about her job and all the people she had met and how afraid she was to go home after running away. Somewhere around Worcester she fell asleep with her head on my shoulder. I listened to my Discman while she slept. I only had one CD, Turn It Upside Down, the Spin Doctors's widely ignored second album. I made my father take me to the record store the day it was released. For some reason I was convinced they would be sold out.
My new gloves are too big. They're enormous, really. They look like paddles and they fit like oven mitts. But that's all right. They were six dollars, cheaper than a matinee, and they got me out of the house. This pair needs to last through the winter, so I'm going to clip them to my jacket sleeves. They'll dangle like an extra set of hands, heavy with bar snacks.
Michael McGrath is a writer living in Connecticut and a former Poe-Faulkner Fellow at the University of Virginia. Visit him at mikeymcgrath.com.