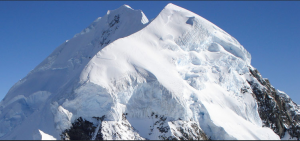 Read part 1 here.
On the table, next to an incomplete, five-hundred-piece jigsaw puzzle meant to show a pair of docile horses, a magazine calls my name. It calls to me with bold yellow proclamations in sans serif ("MY MAGIC WEDDING!" "THE FROCKS THAT ROCKED AND SHOCKED"), photo-framing pink boxes, and a rogues gallery of fame-brushed faces. This is the rope bridge, heavy with gossip, across which your sunburnt correspondent has teetered for the last two weeks—over howling, hungry rivers with names like Little Devil and Charming, further and further into a land where the bone marrow of J. R. R. Tolkien is used to fashion everything from high-grossing puberty allegories in 3-D to cheeky airline safety videos. This is Woman's Day, New Zealand's number one weekly magazine. The date is December 31, 2012, and, according to the mag's house astrologer, manic Mars is moving smack-dab into my center stage.
Mars and I write to you from a quaint holiday hut on the West Coast of the South Island (a previous entry in the guestbook reads, in kindergarten script, "When we got into your place my dad was so happy because of well your radio was so interesting and old … thanks for us having a nice time"), just outside a petrifying small town called Greymouth. To my left, a picture-window view of the turbulent Tasman Sea. To my right, "TEARS FOR TAMATI!" Below, two legs markedly nibbled on by the fun-loving New Zealand sand fly. Summer's fully swinging in the southern hemisphere, and our cross-cultural klatch—three Kiwis, three Yanks—has snuggled in for a few days respite from combing Te Wai Pounamu end to end.
Meanwhile, a beloved Kiwi comedian waits "nervously … underneath a floral love heart … for his bride to arrive," and Auckland-based reality TV teen Jaime Ridge attests to a gratifying friendship with her forty-two-year-old mother—materfamilias and daughter share identical daisy tattoos on their toes.
My dear friend and local informant Ellie poses a question to the group: "If you had to get a matching tattoo with your mother, what would it be?"
"Something on the bottom of my foot," says one weary traveler.
"A musical sign," says another. "A rest."
"This scenario is more or less my personal nightmare," says another still.
"How about traditional Maori face tattoos?" I suggest, having recently read about a twentysomething malefactor on the North Island—a "mobster"—who had slipped out of a holding cell and remained at large, in spite of a conspicuous tattoo that covered his face and read "EAST COAST MONGREL FOREVER."
I pour myself another cup of Ceylon tea, to relax. Family ink-stains aside, the topic of conversation I've found most popular in New Zealand these past weeks is the country's remarkable wildlife. Many of the native species, it seems, are celebrities in their own right. On a four-day, thirty-seven-mile hike along the Kepler Track by Te Anau, kereru, or New Zealand wood pigeons, settled their succulent heft onto silver birch, making the branches bow. Piwakawaka—small, gray-brown, fan-tailed birds—discretely followed trampers' footsteps, feeding on the insects kicked up by their boots. At huts along the way, where we stopped to sleep at night, rangers talked at great length about the stoats, introduced in the 1980s to control rabbit populations, that now threaten to wipe out New Zealand's only endemic terrestrial mammal, the bat, and about every possum's appetite for the eggs of that flightless, long-beaked national icon, the kiwi.
By far the most compelling evidence of animal enthusiasm, however, is an annual country-wide election in which citizens cast their votes for Bird of the Year. Politicians get in on the game, aligning themselves with avian candidates whose best qualities complement their own—the ruru "more pork" owl for its rarity and distinction, or the korimoko, who "produces the sound of a thousand tiny whistles and flutes." Though I'd arrived too late for any Bird of the Year campaign frenzy (the karearea, or New Zealand falcon, won this year for its aerial acrobatics), my vote would have gone to the kea—a handsome, mischievous green parrot that casually terrorizes the human world, ripping open travelers' backpacks on a crazed mission to devour the world's chocolate supply, stealing shoelaces, hopping up onto restaurant tables to pilfer sandwiches at lunchtime, and eating away the rubber linings around undefended car windows. They billed this little bastard as the "bogan of the bird world"—"bogan" being an affectionate nickname used around here to describe a certain specimen of rural dweller with a love of Lion Brown beer, rat-tail haircuts, roadside tea rooms, and the music of Sting.
*
We emerged from the Kepler Track on the day set aside for the Mayan apocalypse. The outing was a memorable introduction to this country justly praised for its jaw-dropping great outdoors—at first a rainy slog along a wooded uphill stretch of switchbacks, followed by three days of sunshine on sub-alpine ridges; stunning views of mist-filled valleys; clear, cool gullies; swathes of canopied rainforest so alive with furry moss, twisting, fiddle-headed ferns, young beech trees reaching skyward, and the sound of small waterfalls that to walk through them one felt strange enchantment, good fortune. What began in sock-soaking downpours ended with the revivifying, icy waters of Lake Manapouri, and good God, if that was to be my last dip before this world called it quits, you wouldn't catch me talking shit on the way out of the theater.
Our legs ached. We limped along on blistered toes, and no doubt we all needed a good wash behind the ears. Even still, a sense of triumph reigned as we raced over Haast Pass, winding through Central Otago towards Fox Glacier. Occasionally we'd read aloud from the latest issue of Woman's Day ("a New Zealand woman married her 1998 Ford Taurus," "a reader writes in to 'Ask Polly,' contrite that she called her mother 'a mean old witch' … what should she do?"), or napped, or mopped the sweat of Internet withdrawal from our brows. The penciled-in doomsday passed without incident.
It was at the next stop on our barnstorming tour of natural marvels—the View of Views near Fox Glacier, an infamously crystal-clear, lake-surface mirroring of Aoraki ("Cloud-Piercer") and Mount Tasman—that a Kiwi pal coughed up another fact about the animal kingdom, culled from the book The Trial of the Cannibal Dog: The Remarkable Story of Captain Cook's Encounters in the South Sea. Once upon a time in the British Empire, animals could be, and were, dragged into the courtroom and tried for human crimes. Imagine a cat on the stand, accused of theft. A horse prosecuted for its kick. The most striking case, however, involved a dog who, having tasted some body part (a daisy-tattooed toe, perhaps) belonging to some litigious fool, was tried—the poor pooch, remember, being treated as though it were a human—for cannibalism. They found the dog guilty. Then, as punishment, the men killed it, roasted it over an open fire, and ate it.
Shortly after this freak history lesson, we arrived at the lookout point for the View of Views. The magnificent peaks looked lovely in the distance, but a breeze troubled the surface of Lake Matheson that afternoon, leaving only rippling, luminous water where we had been promised unwrinkled illusion.
A few days after my arrival, I attended a party for the International Institute of Modern Letters, my contract employer in Wellington. Persistent jet lag had me clutching the edge of a marble counter in a beautifully designed kitchen, struggling to remain upright and lucid while a young woman spoke to me about the now-extinct moa—a gargantuan, ostrich-like bird that once roamed the South Island.
"Their predators were enormous Haast Eagle, also extinct, that would dive into the bush and pick them off. The moa were truly huge; if you brought one down, everyone in your tribe got to have a big chicken dinner. And then, of course, there's the Milford Moose."
"The Milford Moose?"
"The Milford Moose."
The Milford Moose, she said, were moose introduced near Hokitika in 1900, then again at Supper Cove on Dusky Sound in 1910, that subsequently vanished into the deepest fiords of Fiordland. Some people believe they still live there, though it's been decades since a confirmed sighting.
We briefly touched on penguins, dolphins, and sea lions. Soon a few more locals joined in on our conversation, adding that, just as there were no dangerous predators to fear while camping in the bush, it was a-okay to hitchhike around both islands—few New Zealanders hesitate to pick a stranger up off the side of the road.
"Depends what they look like, naturally," said the woman who had introduced this new strain of discussion, "but it's more or less safe. Everybody does it." She went on to tell me that what I really had to be wary of were the elements themselves: the sun burning down through a hole in the ozone layer, the migraine-inducing nor'westers, the sudden, torrential rains.
"Sounds like Nature is the real murderer in New Zealand," I said.
The woman's eyes lit up. "Yes," she said. "Yes, that's right."
Read part 3 here.
Evan James is a graduate of the Iowa Writer's Workshop. His work has appeared in the New York Times, The Sun, and elsewhere. He is writing a novel. He is also on Twitter.