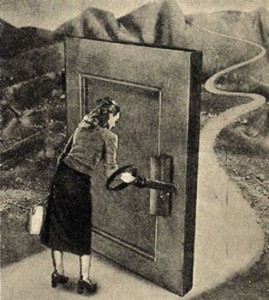 Today, Whitney Otto, author of Eight Girls Taking Pictures, has a slideshow on the Huffington Post drawing our attention to inspirational female photographers the viewer may not know. We were delighted to see Grete Stern featured. As Otto explains,
Grete Stern was born in Germany to a Jewish family, and in Weimar Berlin, she and Ellen Auerbach had a photography studio called ringl + pit that specialized in advertising. She emigrated to Buenos Aires in 1935. From 1948 to 1950, Stern was hired by a womens' magazine to "illustrate" the dreams that readers of the magazine (mostly Argentine housewives) submitted. She made 150 photomontages, called Suenos (dreams), that comprise perhaps the most brilliant and telling psychological document ever made of the inner lives of women of that era.
The following images are from LesGouExposiciones.
See more here.