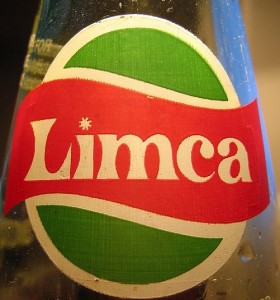 The hotel was five stars but down-at-the-heels. It was the beginning of the off-season, so there were not many guests, and there were not going to be many guests for three months. For twenty dollars, we had arranged an upgrade to the best suite. It probably could have been done for less.
The suite had a lot of switches on the walls. The following morning, when our breakfast came, someone from the kitchen called and said the waiter was outside because of our DO NOT DISTURB sign. We let him in. It was seven a.m., and we had a long program that day. We did not come back to the hotel until two, and only then to get our passports from the safe—they were required for admission to a place I wanted to go.
We were waiting for the down elevator when Rajiv approached us. A member of the housekeeping staff, he was young and handsome, if a little short. His skin emitted light.
He approached quickly, withdrawing a key from his vest, saying, "Are you in room 427?"
"Yes."
He indicated to us to follow him back to our door, saying, "I have not cleaned your room because your DO NOT DISTURB sign."
He pointed to a very dim red light the size of a doorbell, one of three in a dingy switchboard at the height of the doorknob.
"Oh! We didn't know."
"It's okay." Rajiv unlocked our door and flipped a switch. "Would you like your room clean?"
"Yes." Clancy gave him a hundred rupees (two dollars), and we went back to the elevator bay.
That evening the room was immaculate. But more than this: Rajiv had carefully taken two Buddha statues we had bought at Saranath—one from a young boy with a squinty eye and one from a man who had laughed sincerely when Clancy started to firmly attempt to negotiate to trade our statue for his. Each had cost a dollar, and both had been purchased out of affection for their vendors.
Rajiv had laid down a cloth, set them beside each other, and sprinkled petals at their feet. He had put a red flower in a vase on either of our bedside tables, and sprinkled petals on the immaculate white duvet. In the bathroom, he had laid out another linen and arranged my jumbled toiletries with art.
We were impressed, but later when we saw Rajiv in the hall, we—both sufferers from social anxieties—got shy. It was Clancy's instinct to ignore Rajiv—in defense of the latter's dignity—and mine to thank him—out of gratitude. I am not sure what Rajiv would have preferred, but when I caught his eye, before I could thank him, of course he sort of had to ask us if the room was okay, and we praised his pants off.
The next day, we flipped our DO NOT DISTURB light before leaving.
We began to fear Rajiv. He understood our confusion about the DO NOT DISTURB light, and he ignored it. He left us copies of books, flowers, and always, of course, comment cards.
We meant to leave him one, but on the day of our checkout, we had forgotten. Rajiv was left with no alternative. He caught Clancy in the hall.
A few moments later, Clancy came back to the room. "Get me a pen."
"What?"
"Rajiv."
I ran looking.
"You don't have to fill it out now, sir." Rajiv was standing inside the doorway with a pen in his hand.
Clancy sat on the floor and filled the card out with Rajiv watching hungrily. When he got his card, he read it right there, and his face changed. He had been nervous, now he was relaxed, and then, joyous.
He said, "Oh sir, this is good. This is very good."
He looked like he wanted to dance, but out of modesty and decorum, he stepped out and closed our door.
"What did you write?" I asked.
"I criticized all of the features of the hotel. I gave one star to the spa, the game room, the bar"—these were places we had not visited—"I gave five stars with lots of pluses to housekeeping, to courtesy of staff, and made a note in the margins praising Rajiv. Then I added, 'We might have been disappointed in the hotel, but all was redeemed by Rajiv. We were coming from the Imperial in New Delhi, and we might have been disappointed, were it not for Rajiv. Thanks to Rajiv and his efforts, this and the Imperial are the two best hotels in India. Rajiv is qualified to manage this hotel and should be promoted.'"
We flew to Delhi, spent one night, then took a train to meet a driver, who began to take us up toward the Tibetan border. It's a five-day journey. We had been on the move since our arrival, Clancy got Delhi Belly every morning, temperatures were as high as forty-four degrees, and I was feeling the full-body exhaustion that often comes before I get sick. We needed Pedialyte, Gatorade, or Emergen-C.
Our driver didn't speak any English. There was some urgency because we were going through these winding mountain roads. The first time we asked our driver to stop at a pharmacy, he nodded and drove past it. I assumed he was taking us to a superior pharmacy.
Around half an hour later, in some wasteland, gravel stores behind fences on either side of the road, stretching for miles, Clancy claims a wild look entered my eyes. According to him, I became obsessed with the idea of pharmacies. We had passed four without stopping.
I put my foot down. The pharmacist, a Sikh, spoke a little English and seemed to know what I needed: electrolytes. He spoke to our driver, who took us to a second pharmacy nearby.
In the past it had always been easy for me to get electrolytes in Indian pharmacies, but I had forgotten the brand name, and by this time I was a little hysterical. Clancy was embarrassed and stood in the doorway as I said, "Electrolytes! Electrolytes!" standing on a chair, rifling his shelves. The store was about the size of a large American closet, but contained hundreds of products—thousands, I would say. At this point, Clancy claims packages were "falling to the floor around me like rain." He was picking them up and putting them back in the wrong places.
Finally I thought to say, "Potassium."
The pharmacist was relieved. He nodded, reached up, and got me a box of electrolyte crystals. Twenty grams of potassium. In the car I opened it and had a thought—"I wonder how much potassium is the right dosage"—as I put three crystals on my tongue. It tasted right. I poured the rest into a liter of water, turning it a lethal shade of purple.
Then I realized I was going to die. I was violently nauseated. In my whole life I have never been so nauseated.
Clancy—who had been arguing with me at the pharmacy after I got my package, refusing to buy me Neem, saying I could not just randomly buy chemicals and ingest them—said, "You got what you deserved."
My throat had swollen and tears were pouring from my eyes from the pain of nausea.
"Why do I have to be scolded?" I wheezed, "When I am in pain."
I could feel the three crystals in my throat. Clancy started to say he was sorry, he didn't know—he thought it was only a bad taste. He took my head onto his lap. I started to gag, we pulled over, and I threw up. Clancy brought me water and sodas and I drank them and threw up. I wanted to keep doing it because I could still, I thought, feel those crystals.
We threw out the purple solution and I lay on Clancy's lap the rest of the drive. I kept thinking, It's funny. I feel like I have been poisoned.
When we got to the hotel we googled the words on the box, "Potassium Parmanganate."
It is used to age film, to wash wounds after being diluted in water in a one-to-two-hundred-part solution, and it is used to purify drinking water. I read enough to know I was okay but found an academic paper titled "Death by Ingestion of 20 Grams of Potassium Parmanganate."
Clancy called the CDC in America and confirmed it: I was fine. They said to drink lots of water and told us symptoms to watch for. That night, Clancy got sick as a puppy, sick like a little child—I would never say he got what he deserved—but we stayed in Shimla an extra night, and drank so much salted lime soda it became a joke between the two men at the desk to murmur, "Fresh lime soda," as we passed.
I wonder what will happen to them.
Read Part 1 here.
[tweetbutton]
[facebook_ilike]