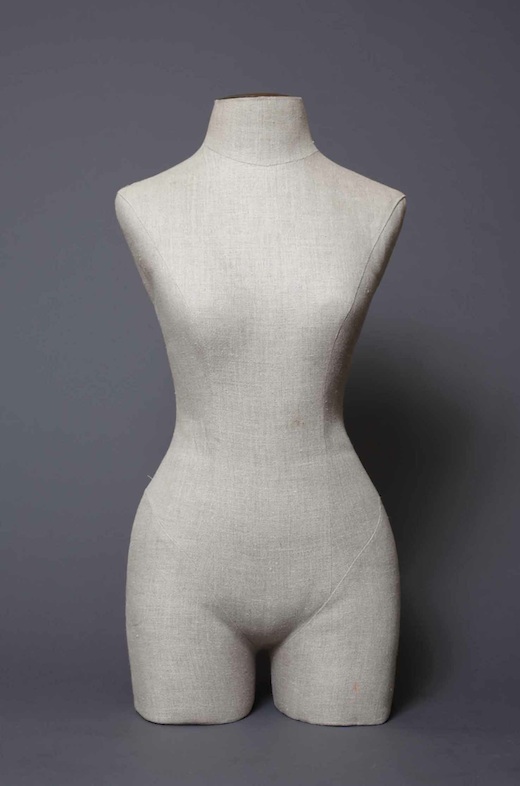 I am the first one in Stockholm's Centralbadet this Monday morning, followed by James, then by an old man wearing big yellow goggles, who does a steady breaststroke around the perimeter of the pool. Watching him, I switch to breaststroke myself and match his speed. It feels comfortable. It feels relaxing. As the three of us swim counterclockwise, I channel my old age, my flabby form, my unself-conscious senior. I think of the two older women I passed in the locker room, whose modest black tanks encased humps and bones and bumpy flesh. The cruel phrase a friend once used to describe a woman's backside: "a bagful of doorknobs." I watch my hands trace their double ellipse in front of me, my mother's wrists, my grandmother's knuckles.
The Centralbadet, built in 1909, is a gleaming wood-and-tile Art Nouveau pool. Its corners are round, and the surface of the water is almost two feet lower than the deck; I feel cupped, as if swimming in the hull of a ship. Behind curtains surrounding the pool sit wooden tubs, tanning beds, and darkened treatment rooms. One floor down, James and I find a large room of smaller pools, with a trough of hot water, and one of cold; a steep staircase that immerses the bather in waist-deep cold water; a deep hot tub shelved twice; and beyond that a large whirlpool with built-in recliners. The two older women join us in the hot tub, holding tightly to the handrails.
My Advanced Age Group coach Greg asked us one morning: What is the first thing we do, when we wake up for practice?
"Stretch," I said.
He shook his head no.
"Go pee?" someone else asked.
"Yes." Greg nodded. "And what I need you to do after you use the toilet is to weigh yourself, and write it down."
After the finals at an out-of-town meet, the team would drive to a restaurant for dinner. In the bus on the way to the restaurant these were my thoughts: Not nervous anymore. Going to eat in a restaurant. Can order whatever I want. Tired and do not have to talk. Hair wet clothes warm. Will not have to clean up.
Dinners with the team look like this: Swimmers wear parkas or heavy coats, which, if they bother to take them off, are pushed inside out over the backs of their chairs. Hair is in various stages of damp. Boys' combed back, or sticking messily up. Girls' held in elastic bands, pulled into stubby ponytails. Prolonged exposure to chlorine makes hair stiff and dry, bleaching blond into stripes and green hues, brown into copper. The swimmers wear hooded sweatshirts, jeans or track pants, and have the red imprint of goggles around their eyes.
The restaurant is a Denny's, a St Hubert, or a Swiss Chalet, usually near or attached to a hotel. We sit at banquettes or at square tables pushed together to accommodate us all. The waitress hands out laminated menus and pours ice water into foggy amber tumblers. When we order we ask for separate checks. Tips are left in change, in piles, once or twice beneath overturned sundae glasses.
Being in a restaurant with my team is nothing like being in a restaurant with my family. With my family, I never order appetizers, rarely ask for sides, and the value deal is encouraged and often shared. But surrounded by my teammates, draped in happy fatigue and with cash in parka pocket, I order potato skins and onion rings, leave food on my plate, drink two root beers— and feel guilty afterward so do not consider dessert. The feeling of defying my parents is exhilarating and lonely. I don't see things the way they do, nor could I after crossing the appetizer horizon.
I like to order something starchy, spaghetti with meatballs or two bagels with cream cheese. My first order of bagels with cream cheese is still vivid. The dining room was a bright glassed-in conservatory attached to a hotel, with a fountain and thick kelly-green carpet. The furniture was white wicker; the cushions were green-and-white gingham. The waitress brought me four stacked bagel halves, toasted an even, deep brown and lightly buttered. Alongside this came a glass dish
piled with thick cream cheese. I slowly and steadily ate my way through the stack, staring at the gingham cushions.
I was thin, like my brother, and ate whatever was put in front of me. Until I was fifteen I was narrow, shapeless, androgynous. When I quit swimming in 1989, I ate erratically and experimented with anything that might offset the onset of late puberty and my habitual athlete's appetite. Before school I would go for a run with my dog, Rambo, then make two large peanut butter cookies in the toaster oven and eat them, steaming hot, on the bus. I learned how to bake bread and made a dense loaf every week.
In the fall of 1991, I was swimming again and living in the basement of my brother's small East End Toronto house. Derek and three of his high school friends lived upstairs. I found two jobs: one, part- time, at an art bookstore, the other full- time at an art supply store, in the paper department. My manager there let me cut short my day by half an hour so that I could make my five p. m. practice at the pool. On my walk to work after morning practice I would buy a doughnut, or a package of two-day-old bran muffins from Rabba Fine Foods. I craved sugar.
I didn't know how to shop for food. My mother wrote out daily sample menus on pastel recipe cards, but I tucked them into my bookcase and bought bulky, instant things— baby carrots, peanut butter, bricks of cheap cheese. Sometimes I would buy a loaf of day-old raisin bread at Rabba, rip chunks off it for breakfast and lunch, and finally consume the last of it on the subway home after evening practice. At a routine weighin I clocked 134 pounds. My coach suggested I lose a little weight, and I realized that I was eating a loaf of bread a day. Embarrassed, I replaced the loaf with an apple and half a bagel, and dropped ten pounds in two weeks.
As I lay in bed, alarm set for 4:15 a. m., I would hear my brother and his friends above my room, laughing and watching TV. At 4:30, after drinking a glass of milk, I would walk the six blocks to Danforth Avenue and take the Blue Night bus with the postal workers over the Bloor Street viaduct. I'd get off at Spadina, then walk south past the student housing and Chinese funeral parlor, to the pool. One morning I sliced my hand open while cutting a bagel, and Derek took me to the emergency room for stitches. As the doctor tugged on the frozen skin, I cried, my tears far out of proportion to the injury. He asked me what else was going on.
Sometimes, mid-practice, students from the Sutherland-Chan massage clinic would set up their tables in a storage room off the deck. We'd be pushing through the main set when the assistant coach, Linda, like a fickle goddess, would pick five of us at a time to hop out. We'd spend ten happy minutes getting a rubdown from the massage students. The tables would be spread with dry white towels, we'd be covered in unscented cream, and our burning muscles would be kneaded into smooth, soft ropes. The students would remark how lucky they felt to be able to work on us, and we'd tell them they had no idea.
When Derek was working as a photographer's assistant, I'd sometimes meet him at the studio after practice, where his boss kept the lights low and the music melancholy and loud. Derek had joined a glamorous world of takeaway sushi, flash metering, and lab couriers. I would linger for hours, hoping to be given small tasks, while Derek made coffee with cinnamon in the grounds, the way his boss liked it. He showed me contact sheets under a loupe and Polaroids of dramatically lit Body Shop body wash. I'd sit on an apple box and look at Vogue Italia, Harper's Bazaar, and back issues of Toronto Life Fashion magazine.
A thing I used to do when I was little: I'd line up a handful of Honey Nut Cheerios in a row and eat them, one by one, in order of ugly to pretty. Finally there would be one left: the winner of the Honey Nut Cheerios beauty contest. I'd admire it— the winner was usually two stuck together with honey-nut coating, or one whose middle was filled in with a thin sugary pane. Then I'd eat it.
While in Stockholm, James and I ride bicycles to the Hallwyl Museum. Wilhemina von Hallwyl's Carrara marble bathroom displays the heat lamp she used daily for her bad back. A canvas strap that supported her head is still slung, striped and faded, across one end of her bathtub. Countess von Hallwyl and her husband, Walther, built and moved into the mansion at 4 Hamngatan in 1898. They lived there alone, their three daughters— Ebba the suffragette, Ellen the sculptor, and Irma the socialite— having grown up and moved out.
The countess's collection is extensive and endearing, a mix of the sentimental alongside the rare and valuable. Stacks of table linens; rows upon rows of uselessly small glasses, sorbet cups, toothbrushes, baby teeth, Chinese porcelain; a long attic room tiled with oils; gleaming swords and guns. I warm to the acquisitive countess, navigating the world as I do by my own love of things. I leave the armor room and take the first steps up a staircase as my headset intones: "On the stairs ascending to the bedroom floor, the countess tragically fell to her death in 1930." I think about something the psychologist Adam Phillips wrote: "Our excesses are the best clues we have to our own poverty; and our best way of concealing it from ourselves." I think of my own collections (old white trousers, hardcover books, striped towels, bathing suits, fake oranges) and wonder what my unknown deprivations are. I wonder, What, if I stop accumulating, will I confront?
We head out of Stockholm to Kolsva, where we find a badplats, a swimming area, on the Hedströmmen River. As we approach I see the broad, bare backside of a man toweling off, his skin glowing against the emerald green of the trees. A woman in a bikini sees us and motions to him. I look away and whisper,"Naked!" to James. The couple pull on clothes, and by the time we are dockside they are packing up and leaving. A family of five occupies the dock; the three blond children drop lily pads into the water and watch us as we wade in and swim, through water the color of breakfast tea, to a floating raft about fifteen meters away.
I remember seeing a dead body on the beach in Mi edzyzdroje, Poland. During the summer of 1993, Jason and I drove along the Baltic coast, sleeping in the car on beaches. We swam at sunset, and were wading aimlessly when we felt a gentle movement of people leaving the water. As we looked around, following, we saw the reason. In the fading light, the dark silhouette of a body covered in a blanket was laid on the sloping grade, its feet lapped by small waves.
The women's swimming pavilion at Saltsjöbadens Friluftsbad, in the Stockholm archipelago, was built in 1913. It is a long U-shaped structure, directly on the shore. The two-story building is painted a pale sea-foam green and lined with tidy, white-doored wooden cabins and decking. It's a prettier version of the brown and blue men's pavilion standing across the family beach. I had read about the men's and women's swimming areas, but it didn't dawn on me until I got there
that this separation involved nudity.
Beyond a small door (monitored and opened only long and wide enough to let one person pass) the sunny double deck of the Dambadet encloses a section of shoreline on three high sides. I look out over the bodies covering the planks. I have my Speedo in my bag, but hastily tally that only thirty percent of the women wear suits. I let myself into a nearby cabin and think: When in Sweden.
As I walk, naked, along the wooden deck, among the tan, blonde Swedes reclining on their beach towels, I'm less selfconscious than I expected. Women glance, I glance back, but it feels like an internal shrug, a relief to be naked, outdoors, and feel so safe. In contrast to the chatter and shrieks of the family beach, the Dambadet is quiet. Most of the women are reading. I step down the wooden steps that lead into the water. It is cool, perfect hot-day temperature, tasting only mildly saline.
The water is a beautiful olive-green color, turning my skin ochre beneath the waves. I like seeing the body I usually see in a tub or shower out here, in the sun, in the sea; gliding naked around other women's thin bodies, fat bodies, saggy and taut parts. I feel good about my own— a relief after the habitual scrutiny of clothing myself— and at the same time feel invisible and unself-conscious. Out of the water my movements are still modest: I hold an arm between my breasts, I step around towels and legs with economy. But the feeling is very matter-of-fact, no need to yank Lycra over butt cheeks, no worrying about my bikini line, no anxiety over lane direction, speed, time.
An indifferent animality trumps anything erotic. As though in our polite blankness we are brushing up against one another, our furs, our similarities. I still see myself as a young swimmer, as a tube in a tank, as a neutral, androgynous athlete. But without my Speedo I am a bather, a body. As I approach forty, my swimmer self erodes with the onset of the gravity-bound realms of marriage and family. Swimming is my disembodied youth, yet I am rapidly becoming the embodied present.
A friend e-mails me a link to some photos he thinks I'll like. They are by George Silk, of fourteen-year-old diver Kathy Flicker in Princeton University's Dillon Pool in March 1962. The black- and- white images have a spirit- photography quality; the waterline displaces Flicker's head, and refracts her body, inflating its size nightmarishly. What falls below the water's surface is free of our usual grasp of physics. The pictures achieve something rarely articulated about the metaphysical state of swimming: The body, immersed, feels amplified, heavier and lighter at the same time. Weightless yet stronger.
Excerpted from Swimming Studies, Copyright 2012 by Leanne Shapton, courtesy Blue Rider Press.
Images by Michael Schmelling.