Luke Poling and Tom Bean have been hard at work at their documentary Plimpton! Starring George Plimpton as Himself. The film makes its world premiere tonight, at the AFI-Discovery Channel Silverdocs Documentary Festival in Washington, D.C. We asked Tom and Luke to share their favorite photographs of our founding editor as well as their own memories of creating the documentary.
The Parties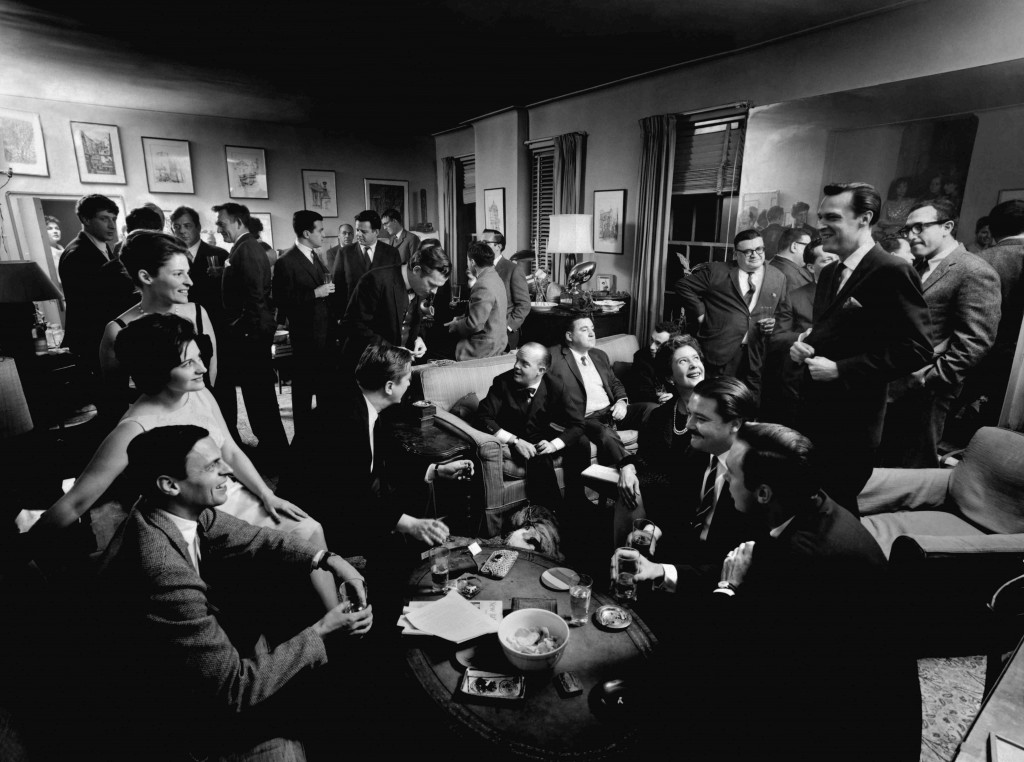 This photo perfectly captures the vibe of the infamous parties at George's apartment. Hanging out in this one room are George's fellow Paris Review cofounders Peter Matthiessen and Doc Humes, longtime friends William Styron and Terry Southern, and an impressive list of writers and filmmakers, including Ralph Ellison, Gore Vidal, Sydney Lumet, Mario Puzo, and, in the center of it all, Truman Capote.
Every time we went by the apartment to update Sarah Plimpton on our progress, we couldn't help but look up from the sofa and chairs we were sitting on and think, The people this room has seen …
James Lipton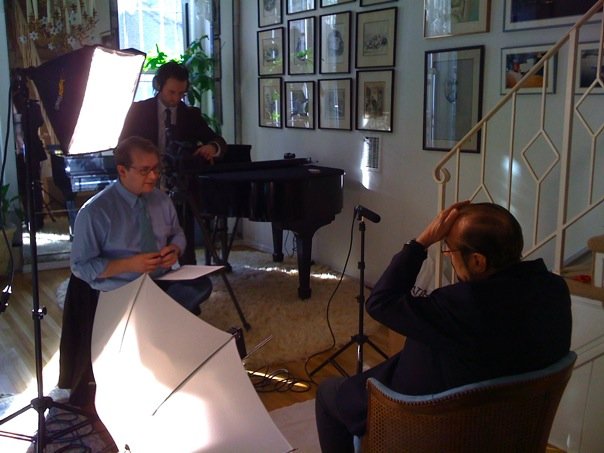 One of the hardest parts of making the movie was figuring out what to leave out. We often joked that we could have made an eighteen-hour movie without even trying.
We spoke with so many of George's friends and family who shared wonderful stories that, due to time constraints, just didn't make the final cut. James Lipton was one of those folks. While he's in the movie for a brief moment, it doesn't compare to the two hours of stories and memories he shared with us about his good friend. Hopefully, we'll be able to share some of these great outtakes soon.
Hugh Hefner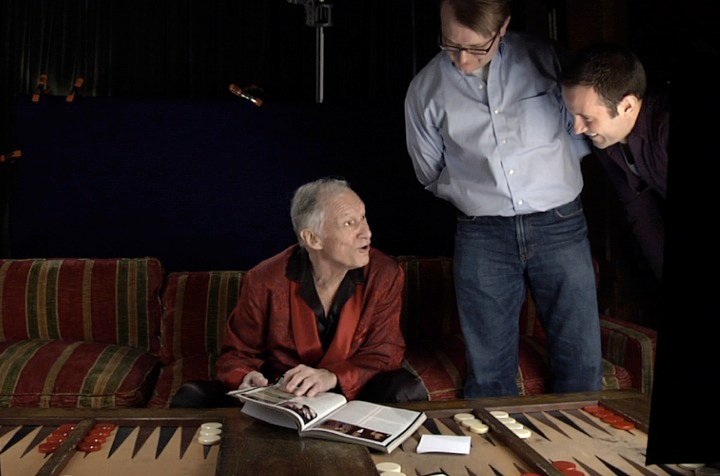 Hugh Hefner walked into our interview holding a copy of a magazine. He set it aside, and we talked with him for a half hour. At the end of the interview, he picked it up, flipped through it and said, "Have you guys seen this?" The magazine was the fiftieth anniversary issue of Playboy (which debuted in 1953, alongside The Paris Review), and George had written a piece about the special connection he shared with his fellow magazine editor, Hefner.
This is also photographic proof that we were in the mansion. (In retrospect, we feel a little like we failed as documentarians—we didn't ask to see the grotto.)
The Working Man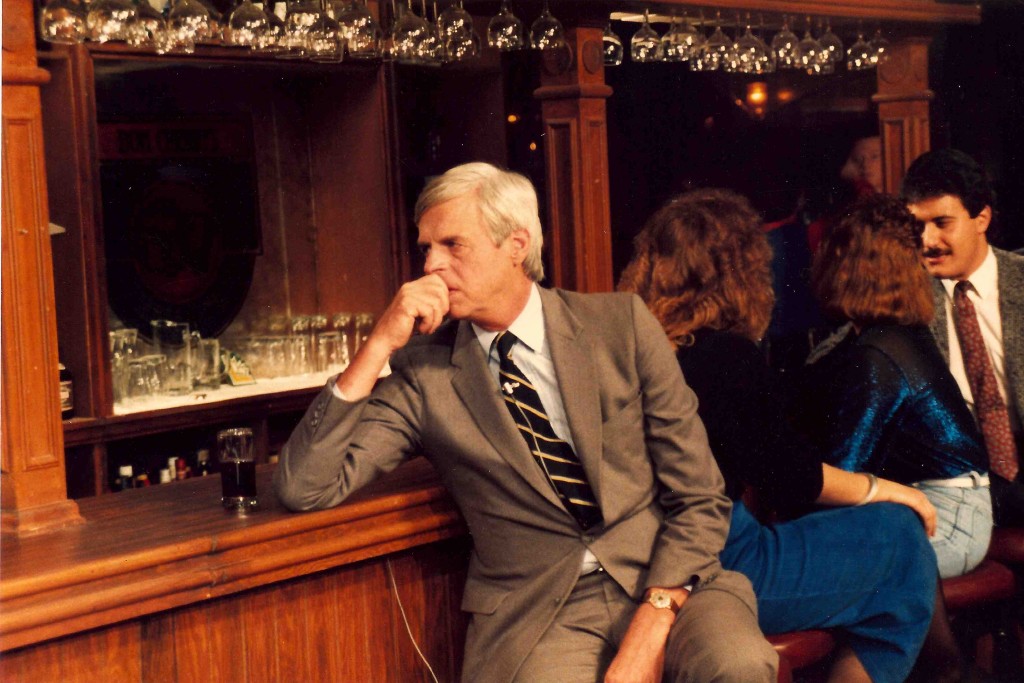 In his later years, George helped keep The Paris Review afloat as a professional after-dinner speaker. He traveled across the country regaling audiences with his tales of adventure. He also accepted TV work, appearing as the host of Mousterpiece Theatre and in TV commercials for Intellivision and other products, all in an effort to help keep his beloved magazine afloat.
Paper Lion
Paper Lion wasn't George's first book (that honor belongs to the children's novella The Rabbit's Umbrella), but it was the one that really brought him to a national audience. It was an instant best seller, selling millions of copies and making summer reading lists for high schoolers for decades to come. When we talked with his teammates from his various participatory journalistic endeavors, the one thing that everyone commented on was the way George fit in so well, no matter where he was. Many considered George a good friend, including "Mr. Detroit Lion" Joe Schmidt, Boston Bruins great Gerry Cheevers, and Boston Celtics legend Bill Russell.
The Movies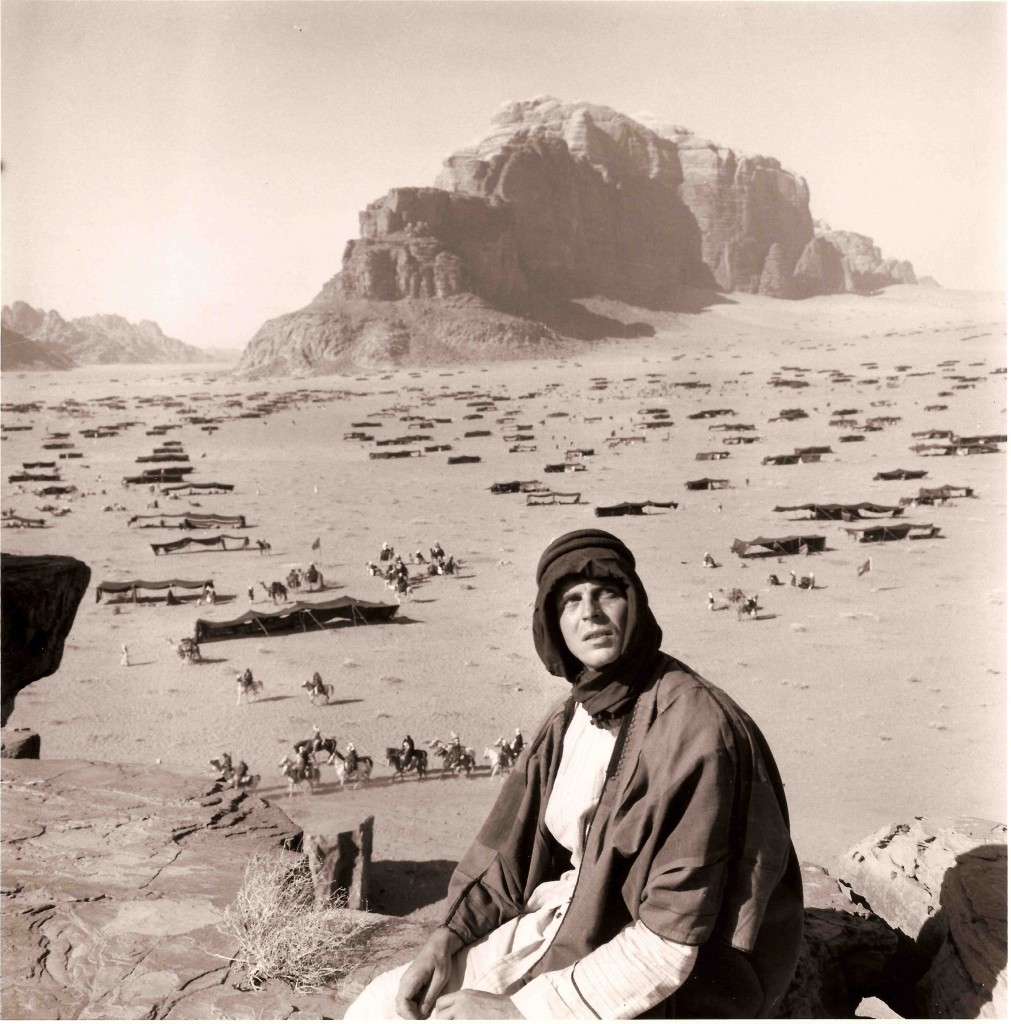 George was the self-described "King of Cameos" and his part in David Lean's Lawrence of Arabia was his first big-screen appearance. (George claimed to be wearing loafers as he ran across the dessert in his robes.) By the end of his varied acting career, he had played a reporter questioning detective Frank Sinatra in The Detective, a dead-pan weatherman in Steve Martin's L.A. Story, a therapist who doesn't see eye-to-eye with Matt Damon in Good Will Hunting, and an editor trying to seduce Diane Keaton in Reds. He also auditioned to play himself in the film version of Paper Lion, but producers ended up casting Alan Alda—a rare moment when Plimpton just wasn't Plimpton enough.
Stay tuned for more news about Luke and Tom's movie by checking our events listings or their film's Web site.