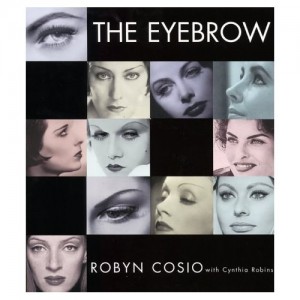 My first "boyfriend" broke up with me at camp in a letter that read, "You look like the girl from Planet of the Apes—I mean the ape she played, not the girl who played her." He meant Helena Bonham Carter in the Tim Burton version that had come out that summer. More specifically, he meant that for an eleven-year-old, I had very unruly and freakishly thick eyebrows.
Having kempt mine since that summer (on a necessarily frequent basis), I notice eyebrows more often than is normal; they bear special significance to me. Midway through Alfred Hitchcock's Shadow of a Doubt, Charlie confronts her uncle about his awful secret life as a woman strangler. Sitting across from him at a seedy bar, she watches his hands painfully wringing a napkin, then she tells him all that she knows: wordlessly, she raises a single eyebrow. The plot hinges on that one thin line of hair.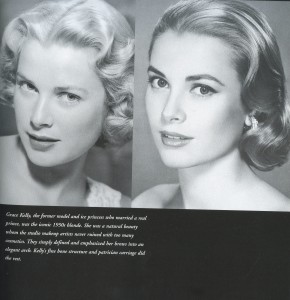 So when I saw The Eyebrow in a $1 bargain bin, I had to have it. "In each period, the eyebrow, the chief indicator of emotion and expression on the face, has spoken louder than any word that has issued from the lips," it begins. The book, written in 2000 by a makeup artist, "traces" the brow's history from ancient Egypt and Elizabethan England to E.R. and Ashley Judd. Perhaps inevitably, most of the chapters focus on how the eyebrow changed the faces of Hollywood starlets.
Some obvious brows get name checked: Marlene Dietrich, Audrey Hepburn, Elizabeth Taylor. But in addition to admiring icons, the brow enthusiast should never underestimate the transformative quality of newly shaped eyebrows. Madonna used their versatility to great effect, but even a classic beauty like Grace Kelly had, we learn, an entirely new look once she figured out what to do with hers.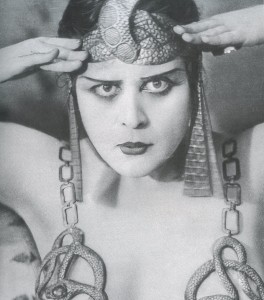 Like anything else, eyebrows have been subject to trends, many of which look freakish now (see: "the vamp"). The thick brows of the belle epoque gave way to the pin-thin jazz-age look, yo-yoing back to a strong diva arch in the fifties. Spreads on actresses like Bette Davis and Joan Crawford's personal evolutions reminded me of their weary faces in What Ever Happened to Baby Jane? One can sense so much about the dynamic of these famed antagonists simply from their eyebrows.
My favorite chapter is titled "The Go-Go Years: 1980–1989." "Everything about the eighties was generous and overblown," it reads, with pictures of Brooke Shields, Isabella Rossellini, and Kelly McGillis with brows in full force. One actress gets singled out for antagonistic-looking brows that, in her early years, used to almost bridge across her nose. Alongside the description is a full-page image of Helena Bonham Carter.