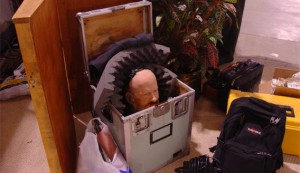 "I am not afraid of robots. I am afraid of people." Ray Bradbury answers a fan letter, 1974.
Natasha Trethewey is named Poet Laureate.
Telling tales on the mid-century New Yorker. Just who was Janet Groth's thinly disguised cad, the Great Deceiver?
An Emily Dickinson garden party in Amherst.
Controversial words in China and the USA.
The android head of Philip K. Dick is terrifying.