The one chance I had to see Siegfried and Roy perform live, in May 2003, I was too broke to go. A friend was getting married in Las Vegas, and all of us were staying four to a room at the (now demolished) Stardust because it was the cheapest option on the Strip. (My salary from the anarchist bakery where I was working at the time didn't allow for much extravagance.)
At some point during the wedding weekend, we ended up at the Mirage, home to Siegfried and Roy's signature white-tigers-and-smoke-machines show. I clearly remember looking at the enclosure where the tigers lived, but strangely, I can't remember whether we actually saw any of them. We did visit the gift shop, where someone picked up a copy of Siegfried und Roy: Meister der Illusion, an astonishing book, made all the more enjoyable because I couldn't understand a word of the text.
From what I could gather, it told the story of Siegfried and Roy's transformation from mere men into immortal, tiger-handling astronauts. There were a lot of pictures of the cosmos. Just a few months after my trip to Vegas, Montecore, one of the tigers, attacked Roy during a live show. Roy was grievously injured, and the show was shuttered immediately.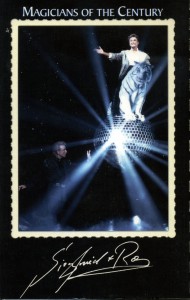 A year or so later, as a consolation for my failure to see Siegfried and Roy while I still had a chance, my boyfriend found a copy of their cookbook, Cooking in the Spotlight: Recipes from Cast and Crew, at Skyline Books in New York and gave it to me for my birthday. I was thrilled. In some ways, it is a typical community cookbook, with recipes for Amish Friendship Bread and Swedish Meatballs, but with contributions from showgirls and tiger tamers. It also offers small glimpses into the life of the show. Siegfried and Roy are always "Mr. Siegfried" and "Mr. Roy"; their favorite dishes are osso buco and rolladen, respectively. The "Evil Queen" obviously had some clout; she is credited with more recipes than anyone else, including Messrs. Siegfried and Roy. Siegfried contributes his own sauerbraten with potato dumplings, a recipe that calls for both kidney fat and ginger snaps; Roy only submits dishes from his mother. The highlight of the book, though, is the pictures from the show that are used to introduce each chapter. The relationships between the photos and their sections are mostly obscure (I doubt "The White Lions of Timbavati" had much interest in "Vegetables"), though they sometimes seem inspired ("Main Dishes," if done right, are a "Crescendo of Form"). The back cover contains my favorite image. Under the heading "Magicians of the Century," Roy straddles a tiger while poised atop a giant disco ball high in the air. Siegfried stands below, left arm jutting out with purpose, a look of concentration on his face. Meister der Illusion, indeed.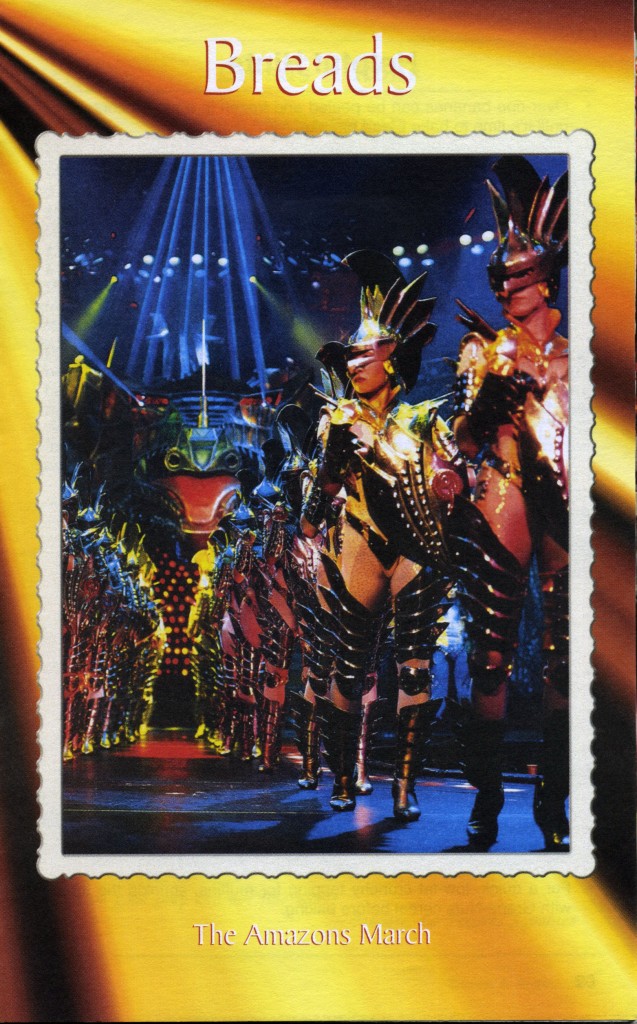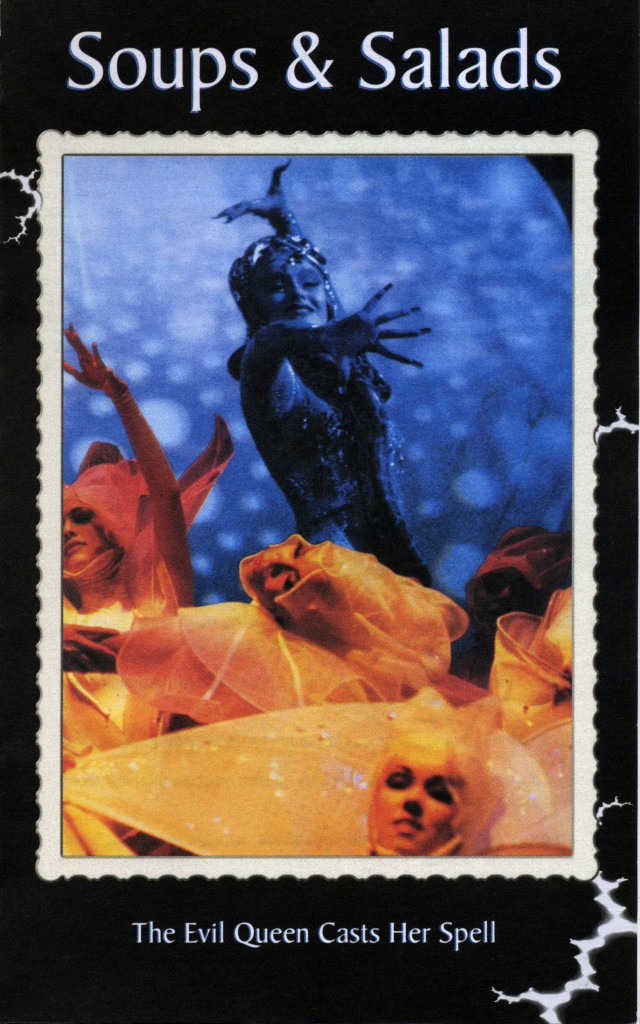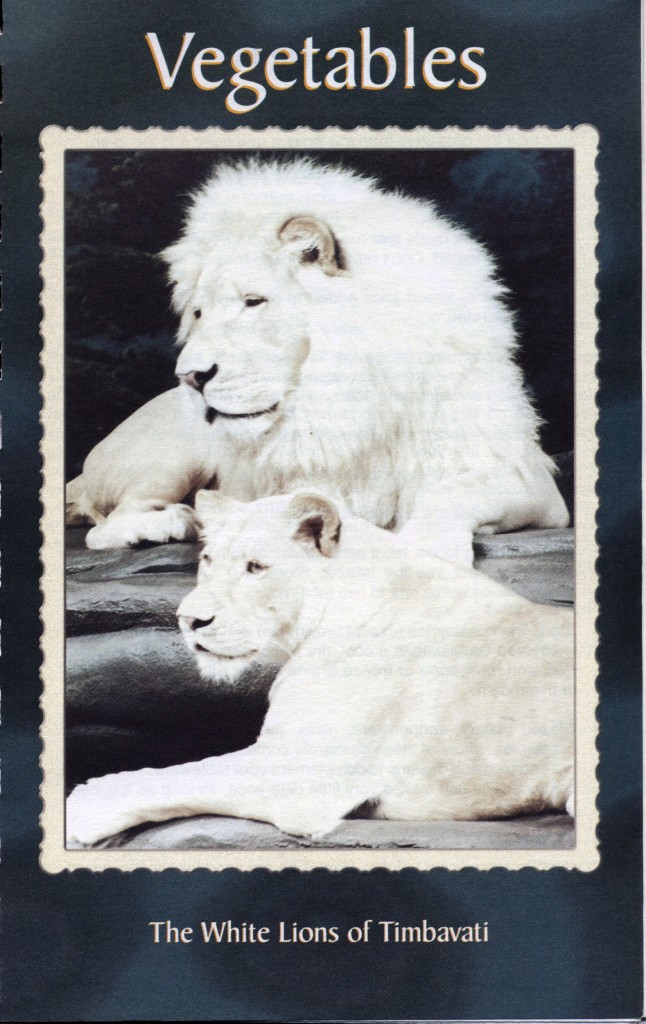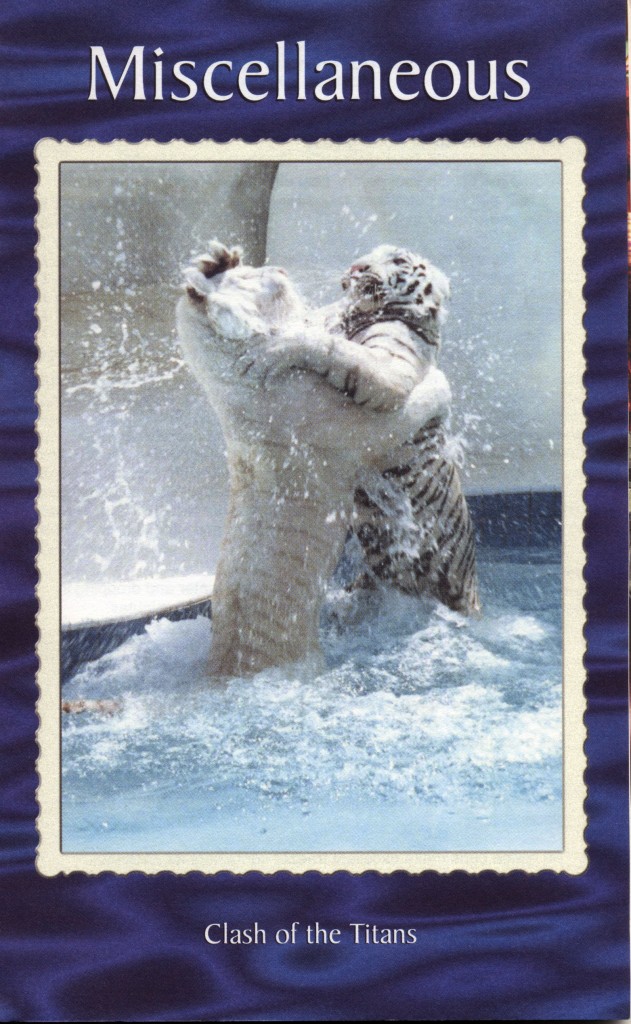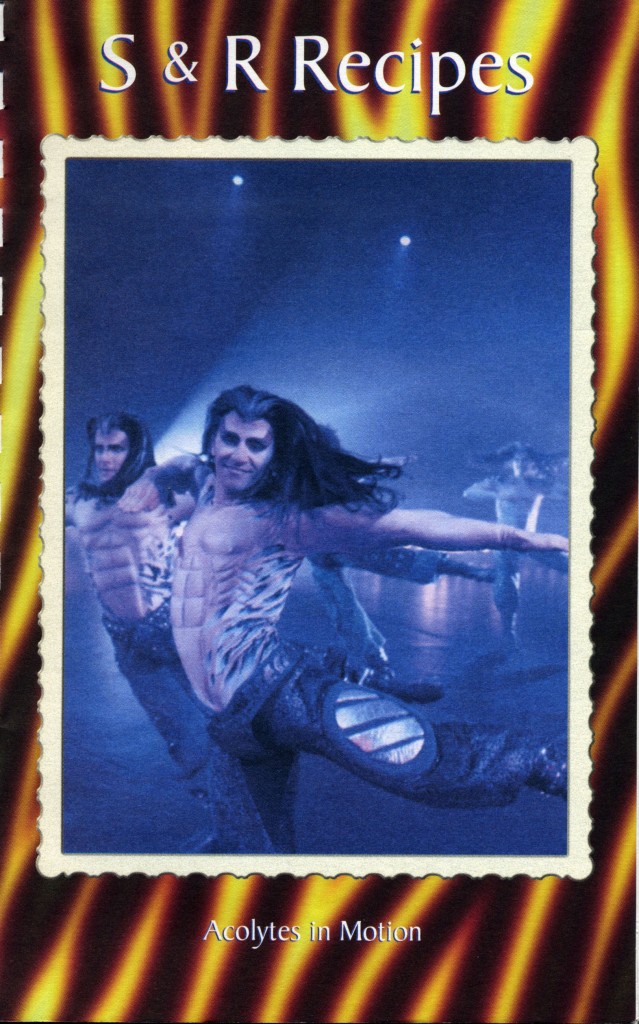 Kim Beeman lives and works in New York City, where she is the librarian at the French Culinary Institute.