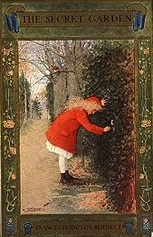 It is nearly impossible to imagine the best-selling authors of today living in Downton Abbey grandiosity. Stephen King as the Earl of Grantham? J. K. Rowling as the Lady of the manor? Yet for Frances Hodgson Burnett, the wild popularity of her prolific literary output made such a home her reality for nearly a decade—where an overgrown, neglected garden inspired the Victorian author's most enduring work, The Secret Garden. That she is now solely regarded as a children's book author would have stupefied her, for she produced fifty-two novels and thirteen plays, the majority written for adults. When Burnett moved into Great Maytham Hall in Kent, she was a far more popular success than her cohort Henry James, who lived down the road; with her plays bringing in more than a thousand dollars a week, she was her era's equivalent of Rowling.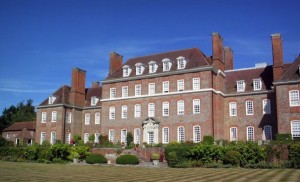 The itinerant, British-born but American-reared Burnett arrived at Maytham in need of rejuvenation and solace, according to Gretchen Holbrook Gerzina's biography, Frances Hodgson Burnett: The Unexpected Life of the Author of "The Secret Garden." Burnett's impending divorce from her long-estranged husband had rocked papers on both sides of the Atlantic. She wrote to her son Vivian that the house was "a charming place with a nicely finished park and a beautiful old walled kitchen garden. The house is excellent, paneled square hall, library, billiard room, morning room, smoking room, drawing and dining rooms, seventeen or eighteen bedrooms, stables, two entrance lodges to the park, and a square tower on the roof from which one can see the English Channel."
Today the house is open to a limited number of small groups each year who wander the rose garden and may imagine it as a forgotten paradise, sprawling and untended. Like her adolescent heroine, Burnett was led by a robin to the door hidden in the crumbling, ivy-covered garden wall; she executed a massive restoration project with the head gardener, expanding the view of the lawns, planting hundreds of flowers, and constructing a rose walkway. She settled into writing under a gazebo with her tame robin fluttering nearby. The book she worked on that first summer was not The Secret Garden, however, but one she had long labored over and was convinced would be her literary masterpiece, In Connection with the DeWilloughby Claim, critically praised at the time but ultimately short-lived.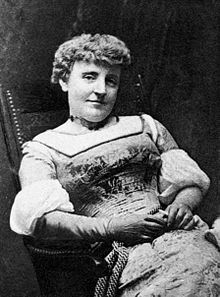 Years would pass before Burnett would invent the unforgettable Mary Lennox, the elfin Dickon, and Colin, the sickly boy, and move the story's setting to the Yorkshire moors. Meanwhile, she lived a lifestyle that would rival any Hollywood celebrity's. She led a dual life between England and the United States; by her death in 1924 she had crossed the Atlantic thirty-three times. She married again, briefly, to a tyrannical husband who sought to control both her and her money, divorced again, and undoubtedly had lovers. Plays succeeded and flopped. Friends, family, and charities appealed to her generous nature and resources, and Burnett's income supported an extensive network. Following her teenage son Lionel's death of consumption in 1890, she founded the Drury Lane Boys' Club and continued her philanthropic efforts until her death.
Despite Burnett's penchant for luxury and an expensive wardrobe that at one time included ninety dresses, her work ethic could never be questioned. After a Dickensian childhood in Manchester and then east Tennessee, she sold her first story at seventeen and thereafter earned her keep as a working writer; she wrote tirelessly to keep the money coming in, her many relatives clothed, and the multiple roofs over her head, at times driven to the point of exhaustion and anemia. But Burnett's years at Great Maytham Hall comprised some of her happiest. There, she rested, hosted parties, got to know the country farmers, and escaped London's dreariness, where she spent extensive time producing her plays. One might suppose she was inventing the enchanted English childhood she never got to experience with her widowed mother and siblings in poverty-stricken Manchester.
When Great Maytham Hall was to be sold in 1907, Burnett was forced to face reality: she could afford to rent the manor but not buy it. In letters to her sister, she wrote,
It was living at Maytham which meant England to me, in a way … That place belongs to me—it is the only place I ever felt was home … It seemed a sort of outrage that I was not living there. It seemed so what one needed—that sense of being able to go out of one big room into another—to go down corridors into room after room—to go upstairs & walk about …"
By the following year, Burnett had left England and built her spacious house in Plandome, Long Island. There, the loss of the country estate behind her, she set up her writing table in the conservatory and began to work. The Secret Garden seemingly emerged with ease; little discussion of the manuscript exists in Burnett's papers, unlike her other works. The book first ran as a magazine serial. "It was our Rose Garden as it would have been locked up for years and years and years—and some hungry children had found it. You cannot think how everyone loves that story. People write to me with a sort of passion of it," she wrote to a friend. The book, one of Burnett's personal favorites, garnered no more than a pleasant reception from reviewers. Yet she received letters about the story for the rest of her life.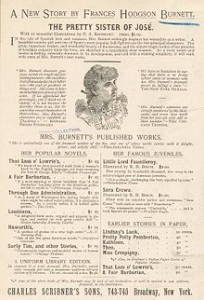 In her later years, Burnett traveled Europe and wintered in Bermuda. At the island home she rented every year, she hired a native gardener with whom she worked, and the two grew flower beds so eye-catching that travelers stopped along the road in admiration. She never again fell in love with a home like she did Maytham Hall, but the passion for gardening which had taken root there remained with her until she died. In her final book, In the Garden, she states, "I love it all. I love to dig. I love to kneel down in the grass at the edge of a flower bed and pull out the weeds fiercely and throw them into a heap by my side. I love to fight with those who can spring up again almost in a night and taunt me." And in a letter from her deathbed, "As long as one has a garden, one has a future; and as long as one has a future one is alive."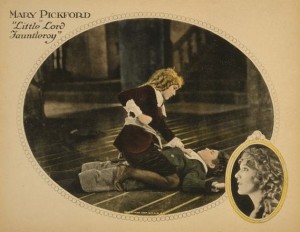 When Burnett's friends came together in 1924 and sought to memorialize her with a storytelling area in New York's Central Park, the decision made by the committee was an uncanny one. The memorial was to depict carved statues of her best-known characters. But instead of choosing Sara Crewe of A Little Princess or Cedric of Little Lord Fauntleroy—both enormously popular as stage plays in America and abroad—the committee head suggested Mary and Dickon of The Secret Garden, a well-regarded but still only modesty recognized work. The project was engulfed in delays; not until 1936 did the dedication occur. The statues overlook a small pool. Mary lifts the bowl, a birdbath, and behind, Dickon reclines, playing the flute. Had the committee chosen instead to depict characters of Little Lord Fauntleroy, twenty-first-century passersby would likely fail to recognize them. For despite the international sensation caused by Fauntleroy in the 1880s—complete with playing cards, velvet collars, candies, and mothers curling boys' hair into ringlets—The Secret Garden has long since surpassed it in popularity.
That the author of such revered children's classics led an unconventional, troubled life is a startling contradiction. On her deathbed Frances Hodgson Burnett told her son Vivian "that she had never wanted to add more sorrow to the load that people carried. She wanted to bring real joy into the lives of other people." After her death, he publicly stated that his celebrated mother had "a great deal of physical and mental suffering, and many sorrows the world did not know about." The Burnett Fountain stands in Central Park's Conservatory Gardens, at Fifth Avenue and 104th Street.
Vanessa Blakeslee recently completed her first novel. She has been awarded residencies at Yaddo and the Ragdale Foundation.