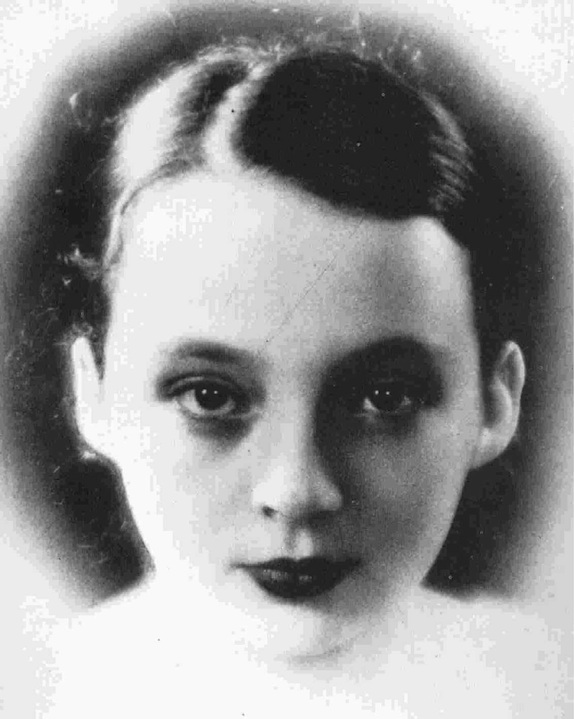 The slim novel came my way quite by accident. I had stumbled across a review of the film The Lover and ordered a VHS copy through my movie-of-the-month club. The first Saturday I could secure a house free of hovering parents, my fellow honors English friends and I, as sex obsessed as we were lit geeks, watched, enraptured, Marguerite Duras's autobiographical depiction of an adolescent girl in French Indochina who embarks on an affair with a wealthy Chinese man. The girl's family is crass and impoverished, but she is a good student and wants to be a writer. Soon after, I got my hands on a paperback with a cinema-still cover and was not disappointed.
"I'm fifteen and a half," the unnamed narrator repeats early in the book. "There are no seasons in that part of the world, we have just the one season, hot, monotonous, we're in the long hot girdle of the earth, with no spring, no renewal." Nothing suggested sex as much as sensual lyricism, warm, distant places, and anything French.
I was also fifteen and a half, a virgin consumed with the mysteries of sex, of forbidden encounters. I was also going to be a writer. I read the book and watched the film again and again. Just what was The Lover's appeal? By then I had discovered Lady Chatterly's Lover and Lolita, but Duras's novel resonated more acutely, an exotic Lolita tale but told from the woman's (if she could be called that) point of view.
My favorite section was where the narrator describes herself on the ferry, wearing gold lamé high heels and a man's fedora: "Going to school in evening shoes decorated with little diamanté flowers. I insist on wearing them. I don't like myself in any others, and to this day I still like myself in them." It is the day she is about to meet the "Chinaman" for the first time. She is fixated on this particular, outlandish ensemble, as stubborn as a child playing dress up. But the faint hint of pedophilia, of prostitution, fell so far into the background that it became practically invisible to me then, obscured by the striking imagery and strange, lush atmosphere of colonial Saigon.
I was determined that my own induction into the world of sex would contain the exotic and the forbidden, whenever that time came. I had my chance the summer before senior year, when my high school offered a trip to France and England. I worked and saved up for months, my best friend and I having convinced our parents of the worthiness of visiting Versailles and Windsor Castle. Behind closed bedroom doors, we prepared for the sexual adventures we felt sure would arise from being sixteen, largely unsupervised, and in Europe, where the liberties of drinking and sex abounded. I might not be wearing gold heels and a fedora on a ferry crossing the Mekong, but we would arrive in Paris in June; I could wear a tight skirt and high, strappy sandals and, with luck, meet an alluring Frenchman.
In the terminal at JFK, we bought cigarettes, lighters, and condoms.
When we arrived in Paris, however, the skies were gloomy, the temperature chilly. Our suitcases bulged with what we had envisioned ourselves strutting around Paris in—halter tops, flimsy sundresses. Undaunted, my best friend and I each changed from our travel clothes into provocative summer outfits. We met our faculty leader and fellow students in the lobby—all wearing jeans and sneakers, hands shoved in windbreaker pockets. Our fashion choices elicited more than a few raised eyebrows among the group, but not as much attention as when we hit the streets near the Eiffel Tower. As the cold drizzle landed on my legs, barely covered by skimpy shorts, I shivered and tried to ignore the catcalls and whistles of the men gawking on the sidewalk. "They think we're prostitutes," my friend said, crestfallen.
We were entirely unprepared for this. We thought of ourselves as advanced in our knowledge of the world and how it worked, never mind our lack of firsthand experience. We had, after all, read The Lover. Beyond wardrobes and lipstick, a certain attitude was required, one of mystery and nonchalance:
I already know a thing or two. I know it's not clothes that make a woman beautiful or otherwise, nor beauty care, nor expensive creams, nor the distinction or costliness of their finery. I know the problem lies elsewhere. I don't know where. I only know it isn't where women think … You didn't have to attract desire. Either it was in the woman who aroused it or it didn't exist. Either it was there at first glance or else it had never been. It was instant knowledge of sexual relationships or it was nothing. That too I knew before I experienced it.
Only I didn't know.
Still, I was determined to be as unafraid as the narrator, who climbs into a stranger's limousine when he offers to give her a ride to school from the ferry. Given the opportunity, I was sure I could be that bold, act out the courage of my desires.
Our tour was being led by an easygoing, twenty-four-year-old Brit named Richard, attractive and all too eager to light our cigarettes whenever the group disbanded for free time and my friend and I lingered behind. On the night we stayed in Tours, he escorted a few of us to a nightclub, sans chaperones. Emboldened by tequila and Marlboros, techno beats pulsing so loudly we could barely hear, Richard and I pressed together in the shadows. I let his hand inch down my tight red skirt, squeeze my backside. "I can't believe you're sixteen," he said.
I grinned in the haze of smoke and laser lights. How lucky was I to have ensnared the lover of my fantasies—darkly handsome, foreign, willing, and eight years my senior, forbidden, at least by American law.
On the way through the winding, cobblestone streets to the hotel, I tried to dispel my thudding heart. I went back with Richard to his room. Lying on his bed I can still remember the ceiling fan slowly spinning, the din of the streets below as drunken patrons stumbled home, laughing and shouting—the scene entirely as I had imagined it. In The Lover, when the girl accompanies the Chinaman to lose her virginity in his bachelor's room,
The noise of the city is very loud, in recollection it's like the sound track of a film turned up too high, deafening. I remember clearly, the room is dark, we don't speak, it's surrounded by the continuous din of the city, caught up in the city, swept along with it. There are no panes in the windows, just shutters and blinds. On the blinds you can see the shadows of people going by in the sunlight on the sidewalks. Great crowds of them always. The shadows are divided into strips by the slats of the shutters. The clatter of wooden clogs is earsplitting, the voices strident, Chinese is a language that's shouted the way I always imagine desert languages are, it's a language that's incredibly foreign.
And a few paragraphs later:
I ask him to do it again and again. Do it to me. And he did, did it in the unctuousness of blood. And it really was unto death. It has been unto death.
But I couldn't go through with losing my virginity in such a way, in the starkness of such a room with a stranger. To Richard's credit, as he groped beneath my skirt, he mumbled that he couldn't either.
Recently, I reread The Lover for the first time since those years of misfired desire. As an adult reader, it is more difficult to believe the narrator's recollections of her younger self, the self-possessed fifteen-year-old that the twenty-something Chinaman eerily takes to calling his "child." I can't help wondering how much of her forays were a fetish, to prove something, as I had aimed to do at that age—if only for the sake of making real what I'd read and exposing such exploits later. I only know I'm grateful that the evening in Tours ended when it did. Even so, I can still hear the revelers spilling out of the bars, the blur of French. I can see the spinning fan.
Vanessa Blakeslee's fiction recently appeared in The Southern Review. She has been awarded residencies at Yaddo and the Ragdale Foundation.