Cuckolds and Commutes: Happy Monday!
May 21, 2012 | by Sadie Stein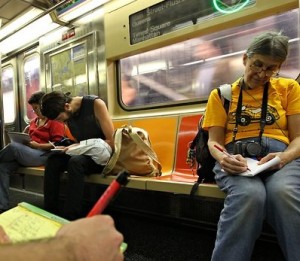 This writers' workshop is inspired by the 7-train commute.
Feel-good alert! A good samaritan bails out an endangered Vermont bookmobile.
One affair, two sides of the story: when both cuckold and cad give their versions, and, by the way, the latter is John le Carré.
The Marriage Plot, coming to a multiplex near you. (Okay, maybe not a multiplex.)
Jay McInerney: "I was fortunate to get a lot of mileage out of my vices."