Our New Café au Lait Cup in Action!
September 12, 2011 | by Sadie Stein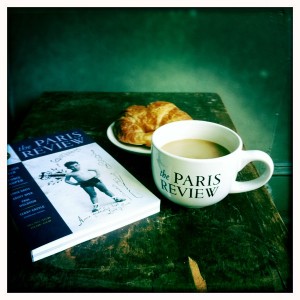 The brand-spanking-new Paris Review café au lait cup has arrived in our offices, and we couldn't wait to show it off. Needless to say, it's the perfect companion to our fall issue, shortly available wherever fine books are sold.