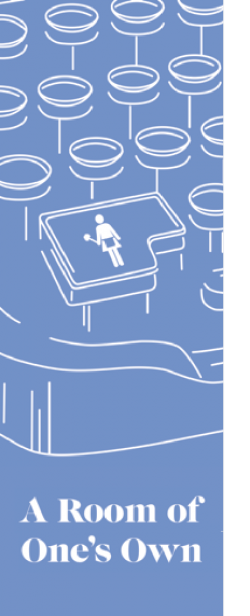 In partnership with The Paris Review, the Standard, East Village is pleased to announce its third Writer-in-Residence.
For the first three weeks in July 2015, the Standard, East Village will provide a room free of charge to a writer who has a book under contract and needs three weeks of solitude in downtown New York City. Applications will be judged by the editors of The Paris Review and Standard Culture. All applications should be submitted electronically to [email protected].
Each application should include:
1) A description and sample of the work-in-progress, not exceeding fifty pages total.
2) A letter from the publisher confirming that the work is under contract.*
3) A brief letter from the writer explaining how this residency would benefit his or her work-in-progress.
Writers may also submit samples of previous work. This is optional. Samples should not exceed fifty pages total.
The residency is open to writers of prose or poetry, fiction or nonfiction. All submissions are due April 8th and must be in English or include an English translation. Continental breakfast (and unlimited coffee) will be provided daily free of charge; all additional incidental charges (room service, etc.) will be incurred by the guest. All rooms are nonsmoking. The Standard, East Village and The Paris Review will be pleased to hold a small reception in the writer's honor at the conclusion of the stay. It is expected that the writer will stay alone, within reason.
*Please note: Self-published works do not meet this requirement.
Terms and Conditions.
CONTEST RULES: NO PURCHASE IS NECESSARY. Void where prohibited by law. Contest is co-sponsored by The Paris Review Foundation, Inc. ("The Paris Review") and Standard International Management, LLC. The Contest entry materials will be judged based on craft and creativity and one (1) winner will be chosen among all eligible entries (the "Contest Winner"). Odds of winning will depend on the number of entries. The Contest Winner will receive a three (3) week stay in a Standard Queen Room at The Standard, East Village (along with daily continental breakfast, unlimited coffee, and a small Winner's reception) valued at approximately $7,500 total ("Prize"). The Contest Winner will be announced via email by June 7, 2015. No travel expenses will be provided. The Contest Winner must provide a valid credit card for all incidentals. The Prize must begin by July 7, 2015. The Prize is non-transferable and is not redeemable for other products, services or monetary value. No refund will be provided, and any portion of the Prize that is not used is forfeited. The Prize is subject to the Hotel's terms and conditions. By entering into this Contest, Participants grant to The Paris Review and Standard International Management, LLC an irrevocable, worldwide, royalty-free unrestricted right to use the Participant's name, hometown, likeness, biographical information, photograph, prize won and any other information provided (excluding the Contest entry materials) (collectively, the "Content"), whether alone or in combination with other materials (including but not limited to text, data, images, photographs, illustrations, and graphics, video or audio segments of any nature) in any advertising, promotion, publicity or merchandising, in any and all languages, formats, and media, now known and later devised, without further permission, review, notice or compensation of any kind.
WARRANTY, INDEMNITY AND RELEASE: Participants warrant that their entries are original and that they are the sole and exclusive owner and rights holder of the submitted entries and that they have the right to submit the entries in the Contest. Each Participant agrees not to submit any entry that (1) infringes any third party proprietary rights, intellectual property rights, industrial property rights, personal or moral rights or any other rights, including without limitation, copyright, trademark, patent, trade secret or confidentiality obligations; or (2) otherwise violates applicable law. By entering the Contest, Participants agree, to the fullest extent permitted under applicable law, to release, forever discharge and hold harmless The Paris Review, Standard International Management, LLC and its and their respective Affiliates, advertising and promotional agencies, and each of their owners, directors, officers, employees, agents and representatives (collectively, the "Released Parties") from and against any and all claims, damages, losses, liabilities, injury or loss to person or property, costs and expenses, suffered by the Released Parties, arising from or relating to Participant's participation in the Contest, Participant's acceptance, use or misuse of the Prize, or the Released Parties' use of the Content, including, without limitation, any claims based on defamation, violation of publicity rights, privacy rights, personality rights, moral rights, or intellectual property rights, including copyright infringement and trademark infringement.