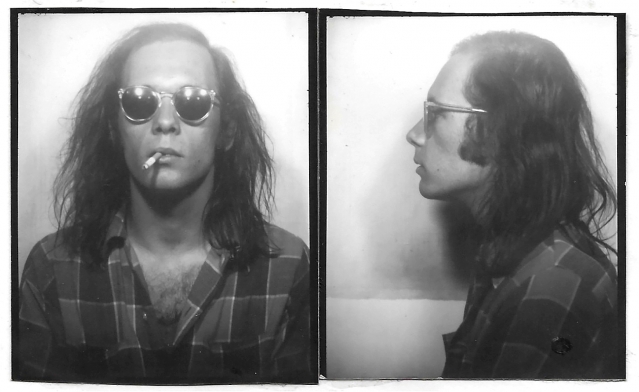 Taken in Hubert's Museum on Forty-Second Street, New York, 1976.
Luc Sante was born in Verviers, Belgium, in 1954, and emigrated with his parents to the United States as a child. The family settled in northern New Jersey, where his father, Lucien, found work in a Teflon factory and his mother, Denise, worked in a high school cafeteria. Sante was educated in Manhattan, attending Regis High School and then Columbia University, which he left without a degree. After stints as a critic—for Interview, Wigwag, New York, and Spy, among ­other ­places—he won a Whiting Award and published his first book, Low Life: Lures and Snares of Old New York (1991). This was followed by Evidence (1992), a volume of crime-scene photographs; The Factory of Facts (1998), a memoir; Kill All Your Darlings(2007), a collection of essays and occasional pieces; The Other Paris (2015), which serves as a sort of bookend to Low Life; and several other books, anthologies, and introductions.
The following interview was conducted over three sessions in January and February of this year, at Sante's house in Kingston, New York. The first two sessions took place in his home office, which is lined with eight miles of books. Then Sante flew to Paris, where he read from his new book at Shakespeare and Company. Upon his return, we met again in his kitchen, continuing our conversation over tea, seltzer, and electronic cigarettes.
Sante is casually handsome, with sensitive, old-world features and a slightly hangdog expression that might have to do with his basic dislike of the countryside. (He dreams of returning to Manhattan.) He's also modest and unassuming—something you wouldn't necessarily guess from his books, which are remarkably trenchant and self-assured. It's not hard to picture him at CBGB (Sante was a regular in the club's heyday) or as a clerk at the Strand (where he worked beside Lux Interior, among other luminaries). But it's just as easy to see him in Paris (another city Sante would happily live in) or somewhere in the Southern California desert, where he sometimes imagines himself living a parallel existence.
—Alex Abramovich
INTERVIEWER
Do you have an ideal reader?
SANTE
Probably a younger version of me. It's not exactly the child within. More like the teenager within. I'm always trying not to betray that younger self.
INTERVIEWER
Do you feel a burden of responsibility toward the individuals you write about? Is it different in fiction and nonfiction?
SANTE
I do have this immense feeling toward the past. That's the country I come from, you know. And I have a weirdly tender feeling about the dead. I'm not sure where that comes from exactly. The only time I felt real responsibility was when I was writing Evidence, because there I was going to be responsible for publishing photographs of long-dead individuals in their moments of deepest vulnerability. Not only murdered, lying on the floor, but with their clothes in disarray. And in particular, there's a black man in there whose penis is exposed—something that would never have been allowed to be photographed if he had been white. I felt overwhelming responsibility for these people. I felt like maybe I shouldn't be doing it at all. Certainly some people told me I shouldn't be doing it. But I couldn't not. So it was very morally ambiguous, that book, for me. I don't feel quite that same burden of responsibility toward any other person depicted in my works, fiction or not, although obviously those who have earned respect should be given respect, regardless of their human faults.