Corpulent Coriolanus
August 13, 2014 | by Dan Piepenbring
Yesterday, the Folger Shakespeare Library released some eighty thousand images into the Creative Commons, a deluge of bardic miscellany from which the Internet may well never recover. There are astrology charts, game boards, hornbooks, advertisements, illustrations, engravings, and more, all of it related, however tangentially, to Shakespeare. We've had TPR interns taking a fine-tooth comb to the collection for twenty-four hours now, with closely monitored breaks for water and gruel, and we present to you here the results of their exhaustive research. There's a plump Coriolanus with a salty cheek, a lurid and seemingly shrunken Lady Macbeth, a King Lear who seems to have wandered off the Grateful Dead tour bus, and a plus-sized "Harlequin Quixote," dressed in a modish, dance-floor-ready romper, attacking some puppets.
There is, perhaps best of all, this illustrated version of Shakespeare's "Seven Ages of Man" monologue, from Jaques in As You Like It. Click to enlarge: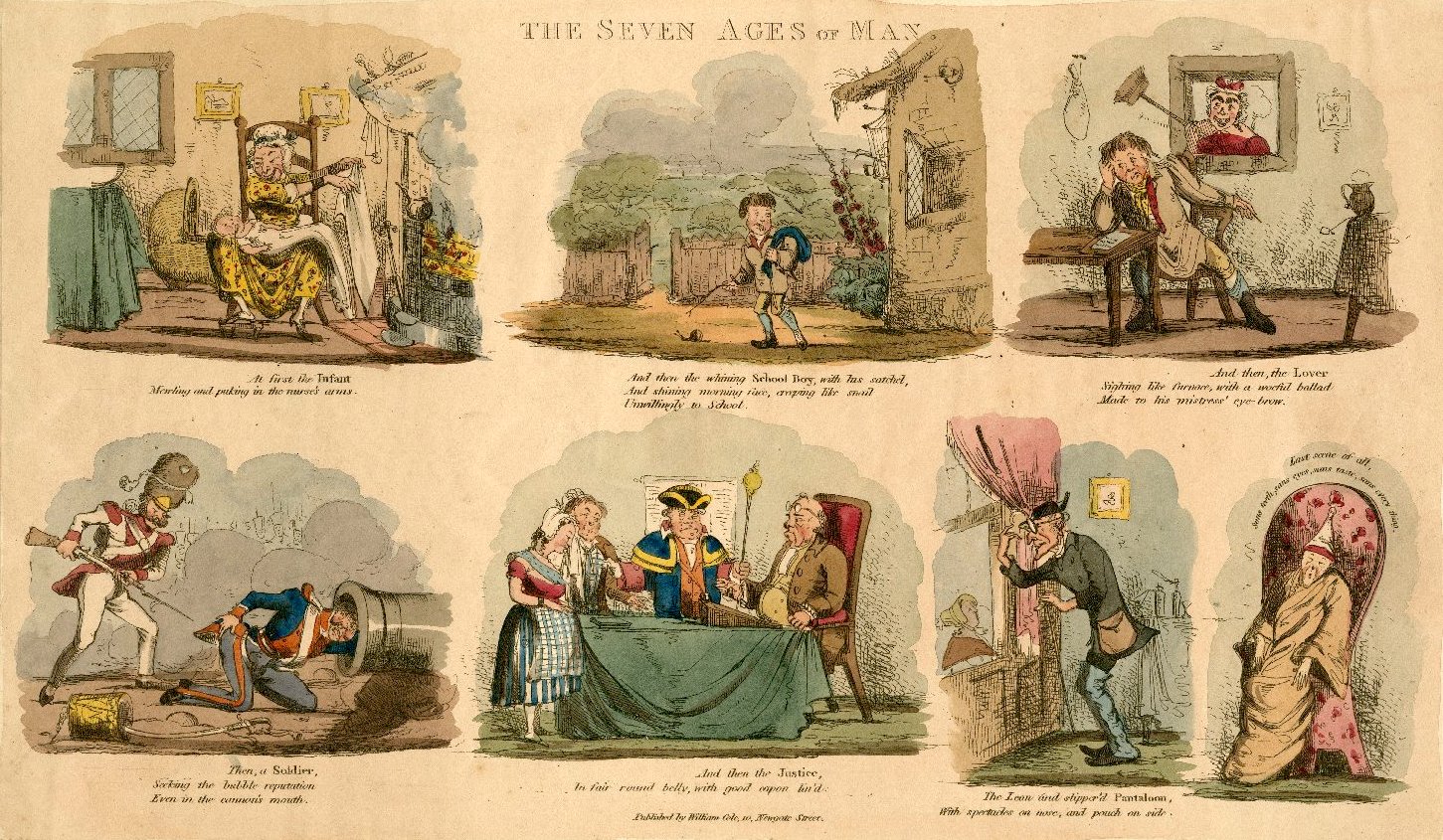 Oh, to be a lean and slippered pantaloon...