Andrea Glaze
Issue 12, Spring 1956
Trussed in Christianity
Like some stretched fowl upon a spit,
His oil of kindness turned to bile,
The venom curdled in his wit.
Too born of Rome to be a Jew,
He made the Bible undergo
A change of rhetoric and roll
A circumcisioned Cicero.
Want to keep reading?
Sign in—or sign up for a free trial…
Free Trial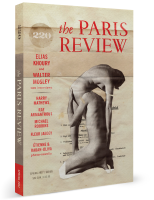 …or get your subscription now!
Subscribe