Luigi Pirandello
Issue 170, Summer 2004
from Sleepless Night
II
I know that I should occupy my mind
and my desires only with earthly things;
but you are mightier than all desire,
heaven, that suddenly ravishes my soul.
All the sp…
Want to keep reading?
Sign in—or sign up for a free trial…
Free Trial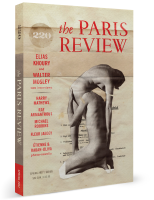 …or get your subscription now!
Subscribe