Interviewed by Eliot Weinberger
Issue 141, Winter 1996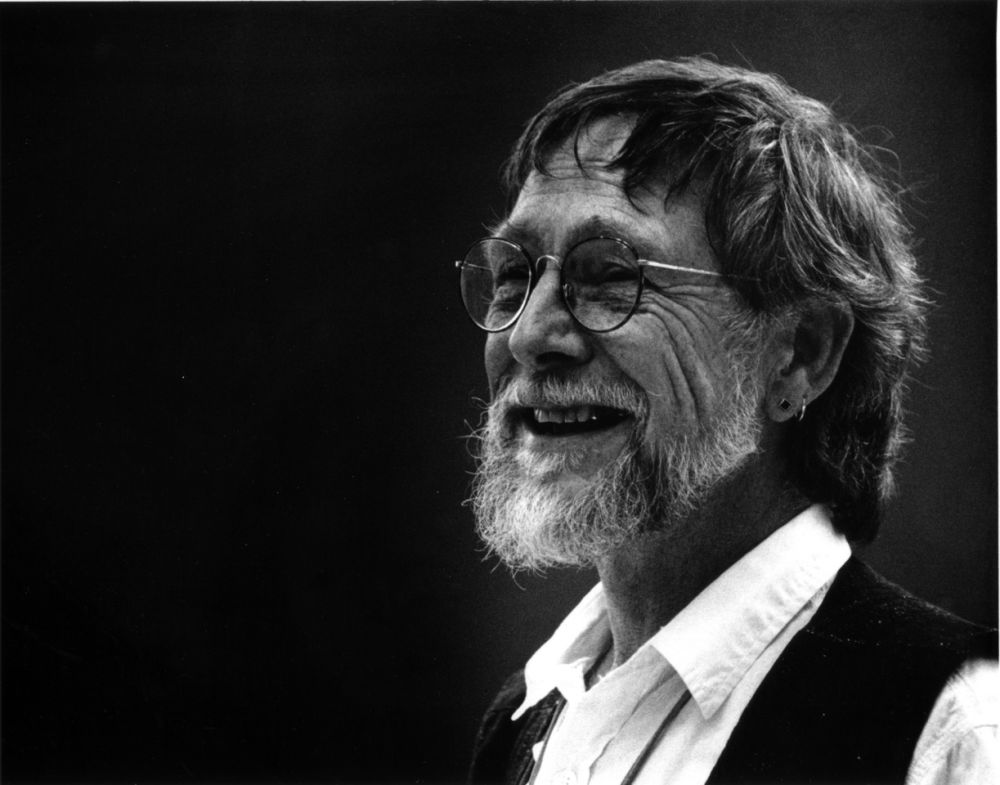 Gary Snyder is a rarity in the United States: an immensely popular poet whose work is taken seriously by other poets. He is America's primary poet-celebrant of the wilderness, poet-exponent of environmentalism and Zen Buddhism, and poet-citizen of the Pacific Rim—the first American poet to gaze almost exclusively west toward the East, rather than east toward Western civilization. A Snyder poem is instantly recognizable, and often imitated badly: an idiosyncratic combination of the plain speech of Williams, the free-floating, intensely visual images of Pound, and the documentary information of both; the West Coast landscape first brought to poetry by Robinson Jeffers and Kenneth Rexroth; the precise and unallegorized observation of everyday life of the classical Chinese poets; and the orality of Snyder's fellow Beats.
He may well be the first American poet since Thoreau to devote a great deal of thought to the way one ought to live and to make his own life one of the possible models. In person, he is full of humor and surprisingly undogmatic, with the charisma of one who seems to have already considered long and hard whatever one asks him. Snyder is an encyclopedia of things both natural and artificial: what they are, how they were made, what they are used for, how they work. Then he quickly places each thing into a system that is ecological in its largest sense. Now in his mid-sixties, he would be a likely choice for a personal sage: sharp, wise, enthusiastic, and an unexpectedly good listener.
Gary Snyder was born in San Francisco in 1930. Shortly thereafter, he moved to the Pacific Northwest where he worked on his parents' farm and seasonally in the woods. While attending Reed College, he held jobs as a logger, seaman, and fire lookout for the U.S. Forest Service. In 1951, he graduated with degrees in literature and anthropology. After a semester of linguistics study at Indiana University, he transferred to the University of California at Berkeley to study Oriental languages. There, he became actively involved in the burgeoning West Coast poetry scene.
In the summer of 1955, Snyder worked on a trail crew in Yosemite National Park and began to write the first poems he felt were truly his. At the Six Gallery reading in San Francisco, he debuted his poem, "A Berry Feast," inspiring an interest in Zen Buddhism that became a hallmark of Beat writing. In 1956, he left the United States for what was to become a twelve-year residence abroad, spent largely in Japan. In Kyoto he pursued an intensive Zen Buddhist practice. During this period, he also worked in the engine room of a tanker traveling along the Pacific Rim, and then spent six months in India with Allen Ginsberg. Together, they had a notable discussion of hallucinogens with the Dalai Lama. In 1959, his first book of poetry, Riprap, was published in Japan, followed by Myths and Texts (1960) and two pamphlets in 1965 that gained him a wide readership: Riprap and Cold Mountain Poems and Six Sections from Mountains and Rivers Without End. His most notable nonfiction works include Earth House Hold (1969), The Old Ways (1979), and The Real Work (1980). In 1975 he won the Pulitzer Prize for his poetry collection Turtle Island.
Snyder returned to the United States in 1969 to build a house in the foothills of the northern Sierra Nevada, where he lives today. Since 1985, he has taught at the University of California at Davis, where he helped develop a new academic discipline based on studies of nature and culture. As a spokesperson for "those without voice— the trees, rocks, river and bears—in the political process," Gary Snyder has become, as U.S. poet laureate Robert Hass put it, "a major poet and ethical voice" in American letters.
The interview took place before an audience at the Unterberg Poetry Center of the 92nd Street Y in New York City on October 26, 1992, and was later updated. What the transcript doesn't show is how often the conversation was punctuated by laughter.
INTERVIEWER
When Jerry Brown of California was running for president, people were kidding you that if he were elected, you would be named secretary of the interior. Now, the thing that interests me about this is that you are the only poet in America for whom there is any scenario, no matter how far-fetched, of actually entering into real political power. Is this something you think poets ought to do? Would you do it?
SNYDER
I've never thought seriously about that question. Probably not, although I am foolish enough to think that if I did do it, I'd do it fairly well, because I'm pretty single-minded. But you don't want to be victimized by your lesser talents. One of my lesser talents is that I am a good administrator, so I really have to resist being drawn into straightening things out. The work I see for myself remains on the mythopoetic level of understanding the interface of society, ecology, and language, and I think it is valuable to keep doing that.
INTERVIEWER
But it is abnormal for poets not to be involved in the state. The United States remains an exception to most of the rest of the world, where poets commonly have served as diplomats or as bureaucrats in some ministry.
SNYDER
Oh true. The whole history of Chinese poetry is full of great poets who played a role in their society. Indeed, I do too. I am on committees in my county. I have always taken on some roles that were there for me to take in local politics, and I believe deeply in civic life. But I don't think that as a writer I could move on to a state or national scale of politics and remain a writer. My choice is to remain a writer.
INTERVIEWER
Let's get on to the writing and go back forty years or so. One of the amazing things about your work is that you seemed to burst on the scene fully formed with Riprap and Cold Mountain Poems, which were published in 1959 and 1958 but written earlier in the fifties when you were in your twenties. The poems in both books are unmistakably Snyder poems, and apparently, unlike the rest of us, you are not embarrassed by the work of your youth, for you picked eighteen of the twenty-three poems in Riprap for your Selected Poems.
SNYDER
Actually the poems in Riprap are not the poems of my youth. Those are the poems that I've kept because those were the ones I felt were the beginning of my life as a poet. I started writing poems when I was fifteen. I wrote ten years of poetry before Riprap. Phase one: romantic teenage poetry about girls and mountains.
INTERVIEWER
You're still writing that!
SNYDER
I realized I shouldn't have said that as soon as the words were out of my mouth. I would like to think that they are not romantic poems but classical poems about girls and mountains. The first poet that touched me really deeply, as a poet, was D. H. Lawrence, when I was fifteen. I had read Lady Chatterley's Lover and I thought that was a nifty book, so I went to the library to see what else he had written, and there was something called Birds, Beasts and Flowers. I checked that out. I was disappointed to find out that it wasn't a sexy novel, but read the poems anyway, and it deeply shaped me for that moment in my life.
And then phase two, college. Poems that echoed Yeats, Eliot, Pound, Williams, and Stevens. A whole five years of doing finger exercises in the modes of the various twentieth-century masters. All of that I scrapped; only a few traces of that even survive. I threw most of them in a burning barrel when I was about twenty-five.
So when I wrote the first poems in Riprap it was after I had given up poetry. I went to work in the mountains in the summer of 1955 for the U.S. Park Service as a trail crew laborer and had already started classical Chinese study. I thought I had renounced poetry. Then I got out there and started writing these poems about the rocks and blue jays. I looked at them. They didn't look like any poems that I had ever written before. So I said, these must be my own poems. I date my work as a poet from the poems in Riprap.
INTERVIEWER
What got you back to poetry at that moment? Was it primarily the landscape?
SNYDER
No, it just happened. What got me back to poetry was that I found myself writing poems that I hadn't even intended to write.
INTERVIEWER
And what poets were important to you then? Who were the masters at this point?
SNYDER
When I was twenty-two or twenty-three, I began working with Chinese and found myself being shaped by what I was learning from Chinese poetry, both in translation and in the original. And I had been reading Native American texts and studying linguistics.
INTERVIEWER
What were you finding in Chinese poetry at that time?
SNYDER
The secular quality, the engagement with history, the avoidance of theology or of elaborate symbolism or metaphor, the spirit of friendship, the openness to work, and, of course, the sensibility for nature. For me it was a very useful balancing force to set beside Sidney, The Faerie Queene, Renaissance literature, Dante. The occidental tradition is symbolic, theological, and mythological, and the Chinese is paradoxically more, shall we say, modern, in that it is secular in its focus on history or nature. That gave me a push.
INTERVIEWER
Were you getting the ideogramic method from Pound or from the Chinese poetry directly?
SNYDER
From the Chinese poetry directly. I could never make sense of that essay by Pound. I already knew enough about Chinese characters to realize that in some ways he was off, and so I never paid much attention to it. What I found in Pound were three or four dozen lines in the Cantos that are stunning—unlike anything else in English poetry—which touched me deeply and to which I am still indebted.
INTERVIEWER
Pound as a landscape poet?
SNYDER
No, as an ear. As a way of moving the line.
INTERVIEWER
Since we are talking about Chinese poetry I wanted to ask you about the Han Shan translations, Cold Mountain Poems. It is curious because Chinese poetry is so canonical, and Han Shan is not in the canon. I think at the time there were people who thought that you made him up. I wondered how you discovered him?
SNYDER
Well, he is only noncanonical for Europeans and Americans. The Chinese and the Japanese are very fond of Han Shan, and he is widely known in the Far East as an eccentric and as possibly the only Buddhist poet that serious Far Eastern litterateurs would take seriously. They don't like the rest of Buddhist poetry—and for good reason, for the most part.
To give you an example: in 1983 I was in China with a party of American writers—Toni Morrison, Allen Ginsberg, Harrison Salisbury, William Gass, Francine du Plessix Grey, and others—and we were introduced to some members of the Politburo upstairs in some huge building. The woman who was our simultaneous interpreter introduced me to these bureau members—I am embarrassed to say I don't remember who these impressive Chinese persons were—by saying, "He is the one who translated Han Shan." They instantly started loosening up, smiling and quoting lines from Han Shan in Chinese to me. He is well known. So whose canon are we talking about?
INTERVIEWER
You haven't continued to translate much. Was this just something you felt you should do at the moment but that later there was too much other work to do?
SNYDER
There is a line somewhere—is it Williams who says it?— "You do the translations. I can sing." Rightly or wrongly, I took that somehow, when I ran into it, as a kind of an instruction to myself, not to be drawn too much into doing translation. I love doing Chinese translations, and I have done more that I haven't published, including the longest shih in Chinese, the Ch'ang-hen ko, "The Long Bitter Song" of Po Chü-i. So I am not just translating these tiny things. I am working right now on finishing up the P'i-p'a hsing, the other long Po Chü-i poem about the woman who plays the lute. And I've done a few Tang poems. Maybe someday I'll get to doing more Chinese translations.
INTERVIEWER
Getting back to the early poems: it's interesting that the American West is essentially invented in literary American poetry by two of your immediate predecessors, Robinson Jeffers and Kenneth Rexroth. Did you feel that they opened it up for you somehow, made it acceptable to write about?
SNYDER
Definitely. Jeffers and Rexroth both, as you say, were the only two poets of any strength who had written about the landscapes of the American West, and it certainly helped give me the courage to start doing the same myself.
INTERVIEWER
What about the community of poets at the time? Philip Whalen, Lew Welch, Allen Ginsberg, Michael McClure, Robert Duncan, among others. One gets the sense that this was the only community of poets in which you were an active participant, that since that time you've been involved in other things. How important is a community of poets to you or to any poet? And what has happened since?
SNYDER
I think that rather than the term community it would be more accurate to speak of a network of poets. Community is more properly applied to diverse people who live in the same place and who are tied together by their inevitable association with each other, and their willingness to engage in that over a long period of time. But that is just a quibble.
When you are in your twenties, in particular, and you are a working, dissenting intellectual and artist, you need nourishment. Up in Portland, where I went to college, there were only a couple of other people you could talk to about poetry—Philip Whalen and Lew Welch and William Dickey. We started hearing little echoes of things in California and ended up there, all of us—for the comradeship, for the exchange of ideas. That was before the Beat generation broke onto the scene. I met Jack Spicer, Robin Blaser, Robert Duncan, Madeline Gleason, Tom Parkinson, Josephine Miles, William Everson, Kenneth Rexroth—that whole wonderful circle of San Francisco Renaissance people, such brilliant minds, such dedication to the art, and such unashamed radical politics. Most of them were conscientious objectors in World War II, had rejected Stalinism early on, and with Kenneth Rexroth had formulated an antistatist, neoanarchist political philosophy, anarcho-pacifism, which at that time in American history made great sense. I was proud to be part of that circle at that time.
That group was enlarged when Allen Ginsberg and Jack Kerouac came onto the scene and the phenomenon that we are more commonly aware of as the San Francisco Beat generation poetry emerged. But it came out of that group of Duncan, Spicer, Rexroth, and Blaser that was already eight or ten years old—it wasn't just created by Allen and his friends. Through Allen I began to meet people from the East Coast. I met Kenneth Koch, Ed Sanders, Anne Waldman, Jerome Rothenberg, Don Hall, James Laughlin, Robert Creeley, Ed Dorn, and many others. I still keep in touch with many of them. A wonderful circle.
INTERVIEWER
Has the Beat thing been a burden for the rest of your life? Are you tired of hearing about the Beats?
SNYDER
I was for a while, but nobody has been beating me on the head with it lately.
INTERVIEWER
I am surprised that very young people now are so fascinated by the Beats, compared to the hippie movement. As an old hippie I think we're much more interesting. What do you think they see in the Beats?
SNYDER
Gee, I don't know if I should say this to you. When I look at the differences, one that emerges is that the political stance of the West Coast Beats was clear. They were openly political and, in terms of the cold war, it was a kind of a pox-on-both-your-houses position. Clearly our politics were set against the totalitarianism of the Soviet Union and China, and at the same time would have no truck with corporate capitalism. Today you might say, "Okay, what else is new? Do you have any solutions to suggest?" I understand that, of course, but at that time the quality of our dissent alone was enough to push things in a slightly new direction. What it led to in the poetry was a populist spirit, a willingness to reach out for an audience and an engagement with the public of the United States. This swell of poetry readings, going to all of the college towns and the big cities, which started around 1956, transformed American poetry. It was a return to orality and the building of something closer to a mass audience.
I do feel that there was a visionary political and intellectual component in the hippie phenomenon, but it is harder to track out what it is. It wasn't so clearly spoken and it was outrageously utopian, whereas the Beat generation's political stance was in retrospect more pragmatic, more hardheaded, easier to communicate, and it didn't rely on so much spiritual rhetoric. So that might be one reason, just as the punks rejected hippie spiritual rhetoric and went for a harder-edged politics, well, the Beat generation had a harder-edged politics.
INTERVIEWER
As long as we're talking about hippies, what about drugs? Obviously in the fifties and sixties you experimented with hallucinogens. Did it help or hurt the writing? Tear down obstacles or erect new ones? Or was it ultimately irrelevant?
SNYDER
That's a whole topic in itself, that deserves its own time. I'll just say that I am grateful that I came to meet with peyote, psilocybin, LSD, and other hallucinogens in a respectful and modest frame of mind. I was suitably impressed by their powers, I was scared a few times, I learned a whole lot, and I quit when I was ahead.
INTERVIEWER
Going back—you basically left the scene in 1956 to go to Japan.
SNYDER
In May of 1956 I sailed away in an old ship, headed across the Pacific for Japan.
INTERVIEWER
Why did you go? It seems like it was an exciting moment in America when you left.
SNYDER
Well, exciting as the scene was looking in 1956, I was totally ready to go to Japan. I had laid plans to go to the Far East, oh, three years prior to that, and had had several setbacks. The State Department denied me a passport for some of my early political connections.
INTERVIEWER
Would you have gone to China if the political situation had been different at the time?
SNYDER
I certainly would have.
INTERVIEWER
It would have completely changed the course of the rest of your life.
SNYDER
I'm sure it would have changed my life, although I don't know just how much, because my focus in going to the Far East was the study of Buddhism, not to find out if socialism would work, and the only Buddhists I would have found in China would have been in hiding at that time and probably covered with bruises. So it wouldn't have been a good move.
INTERVIEWER
I get the sense that you are much more attracted to Chinese poetry than Japanese poetry.
SNYDER
To some extent that's true. It is a karmic empathy that is inexplicable. I love Japanese literature and Japanese poetry too, but I feel a deep resonance with Chinese poetry.
INTERVIEWER
You stayed in Japan for ten years?
SNYDER
I was resident in Japan for about ten years, and I maintained residence there for twelve. I was away part of the time working on oil tankers and teaching at the University of California-Berkeley for a year.
INTERVIEWER
And how many years were you in the monastery there?
SNYDER
I was in and out of the monastery. That was where my teacher lived, and I was resident in it for sesshin—for meditation weeks—and then out, then in again. I had a little house that I rented just five minutes walk from the Daitoku-ji monastery.
INTERVIEWER
Are you still a practicing Buddhist? Do you sit every day?
SNYDER
Almost every day. Zazen becomes a part of your life, a very useful and beautiful part of your life—a wonderful way to start the day by sitting for at least twenty, twenty-five minutes every morning with a little bit of devotional spirit. My wife and I are raising a thirteen-year-old adopted daughter. When you have children you become a better Buddhist too, because you have to show them how to put the incense on the altar and how to make bows and how to bow to their food and so forth. That is all part of our culture, so we keep a Buddhist culture going. My grown sons say, when they are asked what they are, because they were raised that way, "Well, we are ethnic Buddhists. We don't know if we really believe it or not, but that is our culture."
INTERVIEWER
What does zazen do for the poetry? Do you feel that there is a relation there that helps somehow in the writing?
SNYDER
I was very hesitant to even think about that for many years, out of a kind of gambler's superstition not to want to talk too much or think too much about the things that might work for you or might give you luck. I'm not so superstitious anymore, and to demystify zazen Buddhist meditation, it can be said that it is a perfectly simple, ordinary activity to be silent, to pay attention to your own consciousness and your breath, and to temporarily stop listening or looking at things that are coming in from the outside. To let them just pass through you as they happen. There's no question that spending time with your own consciousness is instructive. You learn a lot. You can just watch what goes on in your own mind, and some of the beneficial effects are you get bored with some of your own tapes and quit playing them back to yourself. You also realize—I think anyone who does this comes to realize— that we have a very powerful visual imagination and that it is very easy to go totally into visual realms where you are walking around in a landscape or where any number of things can be happening with great vividness. This taught me something about the nature of thought and it led me to the conclusion—in spite of some linguists and literary theorists of the French ilk—that language is not where we start thinking. We think before language, and thought-images come into language at a certain point. We have fundamental thought processes that are prelinguistic. Some of my poetry reaches back to that.
INTERVIEWER
You've written that language is wild, and it's interesting that, in your essays and in some of the poems, you track down words as though you're hunting or gathering. But do you believe that language is more a part of nature than a part of culture?
SNYDER
Well, to put it quite simply, I think language is, to a great extent, biological. And this is not a radical point of view. In fact, it is in many ways an angle of thought that has come back into serious consideration in the world of scientific linguistics right now. So, if it's biological, if it's part of our biological nature to be able to learn language, to master complex syntax effortlessly by the age of four, then it's part of nature, just as our digestion is part of nature, our limbs are part of nature. So, yes, in that sense it is. Now, of course, language takes an enormous amount of cultural shaping, too, at some point. But the structures of it have the quality of wild systems. Wild systems are highly complex, cannot be intellectually mastered—that is to say they're too complex to master simply in intellectual or mathematical terms—and they are self-managing and self-organizing. Language is a self-organizing phenomenon. Descriptive linguistics come after the fact, an effort to describe what has already happened. So if you define the wild as self-managing, self-organizing, and self-propagating, all natural human languages are wild systems. The imagination, we can say, for similar reasons, is wild. But I would also make the argument that there is a prelinguistic level of thought. Not always, but a lot of the time. And for some people more than other people. I think there are people who think more linguistically, and some who think more visually, or perhaps kinesthetically, in some cases.
INTERVIEWER
Getting back to Buddhism for a second. For many poets, poetry is the religion of the twentieth century. And I'm curious what you get, in that sense, from Buddhism that you don't get from poetry?
SNYDER
I had a funny conversation with Clayton Eshleman, the editor and poet, many years ago while he was still in Kyoto. Clayton was talking, at length and with passion, about poetry. And I said to him, "But Clayton, I already have a religion. I'm a Buddhist." It's like the Pope telling Clare Boothe Luce, "I already am a Catholic." I don't think art makes a religion. I don't think it helps you teach your children how to say thank you to the food, how to view questions of truth and falsehood, or how not to cause pain or harm to others. Art can certainly help you explore your own consciousness and your own mind and your own motives, but it does not have a program to do that, and I don't think it should have a program to do that. I think that art is very close to Buddhism and can be part of Buddhist practice, but there are territories that Buddhist psychology and Buddhist philosophy must explore, and that art would be foolish to try to do.
INTERVIEWER
So you mainly draw that line on ethical grounds?
SNYDER
Well, there's ethics, there is philosophy, there is the spirit of devotion, and there is simply its capacity to become a cultural soil, a territory within which you transmit a way of being, which religion has a very strong role in. And then there is the other end of religious practice and Buddhist practice, which is to leave art behind. Which is to be able to move into the territory of the completeness and beauty of all phenomena. You really enter the world, you don't need art because everything is remarkable, fresh, and amazing.
INTERVIEWER
So how do you keep writing?
SNYDER
Because you don't want to live in that realm very much of the time. We live in the realm of forms, we should act in the realm of forms. Jim Dodge and I once went to a Morris Graves exhibit in Oakland, where he was arguing with me about this Buddhist position in regard to art. I was saying, "You don't need art in a certain sense, Jim." So he went to the Morris Graves exhibit looking at the Morris Graves paintings, and I went through it looking at the spaces between the paintings with as much attention, and pointing out wonderful little hairline cracks in the plaster, the texture of the light, and so forth. There is a point you can make that anything looked at with love and attention becomes very interesting.
INTERVIEWER
So you think people should read the margins of your books?
SNYDER
This is an oral art. They should listen to the unsaid words that resonate around the edge of the poem.
INTERVIEWER
Just as Chinese poetry is full of empty words, deliberately empty words for the ch'i, the sort of breath, to circulate through. In 1970 you moved back to the Sierra Nevadas, and you've been there ever since. I think from that moment on, when you finally settle down, you're talking much more about a poetry rooted in place.
SNYDER
Certainly a number of the poems written since 1970 reflect the position of being in a place, a spot in the world to which I always return. A lot of poems, however, do come out of my hunting and gathering trips to other territories. The idea of being a person of place never excludes the possibility of travel. To the contrary, it reminds people of place—everybody else in the world except Canadians, Australians, and Americans—that they know where they come from. They have a place to go back to. They have no difficulty answering the question "Where are you from?" But Americans often can't answer that question. They say, "Well, do you mean where I was born or where I went to high school, or where my parents live now, or where I went to college, or where my job is, or where I'm going to move next year?" That's an American dilemma. So having a place means that you know what a place means. And if somebody asks you, "What folk songs do you sing where you come from?" you have a song you can sing to them. Like in Japan, say, where you're always being asked to sing a song from your native place.
INTERVIEWER
Yes. Ours is "I Love New York in June." Do you think that sense of place is primary for the poetry?
SNYDER
Not in any simple or literal way. More properly I would say it's a sense of what grounding means. But place has an infinite scale of expansion or contraction. In fact, if somebody asks me now, "What do you consider to be your place?" my larger scale answer is, "My place on earth is where I know most of the birds and the trees and where I know what the climate will be right now, roughly, what should be going on there on that spot on earth right now, and where I have spent enough time to know it intimately and personally." So that place for me goes from around Big Sur on the California coast all the way up the Pacific coast through British Columbia, through southeast Alaska, out through southwest Alaska, out onto the Aleutian chain, and then comes down into Hokkaido and the Japanese islands, and goes down through Taiwan. Now that's the territory I have moved and lived in and that I sort of know. So that's my place.
INTERVIEWER
Since we're talking about your map of the world, people have wondered about the general absence of European civilization—or at least Europe after the Paleolithic—in your work. To me it's no more shocking than the absence of Asia—not to mention Africa—from everyone else's work. But still the question comes up. Is this a deliberate criticism of Eurocentrism or merely just the track your interest followed?
SNYDER
It's true that I haven't visited Europe much, but it isn't totally absent from my poetry, and there are some key points in my work that connect with occidental cultural insights that are classical, if not Paleolithic. The scholar Robert Torrance even wrote a little paper on the occidental aspect of my work. Much of the value I find in the West is in the pre-Christian, the pagan, and the matrifocal aspects, however. And I track things like connections I fancy that I can see from Greek poetics to the Arabic poetry of Spain, in turn to Lorca, in turn to Jack Spicer. And the Bogomils, Waldenses, Albigenses, shepherds of Montaillou, Anabaptists, Quakers, Luddites, Amish, and Wobblies have my gratitude, of course. And now that I'm getting old enough to enjoy hotels as well as camping I think I'll start visiting Europe. I loved Spain—I went there recently.
INTERVIEWER
I want to change gears and talk about the word work, which is central to all of your writing. You've written, to take one of many examples, "Changing the filter, wiping noses, going to meetings, picking up around the house, washing dishes, checking the dip stick, don't let yourself think these are distracting you from your more serious pursuits." What does this mean for a writer who would feel that her or his "real work" is the writing, and that all these other things are overwhelming?
SNYDER
If one's real work is the writing and if one is a fiction writer, I guess one's work as a writer really holds one to the literally physical act of writing and visualizing and imagining and researching and following out the threads of one's project. However, if one is a nonfiction prose writer or a poet, one is apt to be much more closely engaged with daily life as part of one's real work, and one's real work actually becomes life. And life comes down to daily life. This is also a very powerful Buddhist point: that what we learn and even hopefully become enlightened by is a thorough acceptance of exactly who we are and exactly what it is we must do, with no evasion, no hiding from any of it, physically or psychologically. And so finding the ceremonial, the almost sacramental quality of the moves of daily life is taught in Buddhism. That's what the Japanese tea ceremony is all about. The Japanese tea ceremony is a model of sacramental tea drinking. Tea drinking is taken as a metaphor for the kitchen and for the dining room. You learn how to drink tea, and if you learn how to drink tea well, you know how to take care of the kitchen and dining room every day. If you learn how to take care of the kitchen and the dining room, you've learned about the household. If you know about the household, you know about the watershed. Ecology means house, oikos, you know, from the Greek. Oikos also gives us economics. Oikos nomos means "managing the household." So that's one way of looking at it. I understand that there are other lines and other directions that poets take and I honor them. I certainly don't believe there's only one kind of poetry.
INTERVIEWER
I have a line from Auden here that "the goal of everyone is to live without working." And basically what he's saying in the rest of the passage is that work is something that other people impose on us.
SNYDER
I would agree with Auden. The goal of living is not to consider work work, but to consider it your life and your play. That's another way of looking at it.
INTERVIEWER
But how is that different from Calvinism, in the sense of extolling the virtues of work?
SNYDER
Well, work per se does not bring about salvation, nor is it automatically virtuous. It has more the quality of acknowledgment and recognition and making necessity charming. And it's not always charming, and nothing I've said should lead us to think that an oppressed worker should swallow and accept the conditions of his life without fighting back. It's none of that really. Your question catches me a little bit by surprise because I am so far removed from being a puritan in any way, and so is Buddhism, incidentally. There is a very funny quality in Buddhism, which is enjoying and acknowledging badness. So you can be bad and still be a good Buddhist. So everything I say has its reverse. "I hate work," you know, let it all go. Or as W. C. Fields once said, "If a thing is worth doing at all, it's worth doing poorly."
INTERVIEWER
Speaking of the doing of things, let me ask you about your mechanics of writing. I gather you have some complicated system of file cards, even for the poems. Can you describe that?
SNYDER
Most writers I know, and certainly prose writers, have a well-organized shop. There are moves in longer poetic projects that are very like the work of researchers. I tell young would-be poets not to fear organization, that it won't stultify their scope. I use some systems I learned from anthropologists and linguists. Now I use a computer too. A friend who's a professional hydrologist gives a good caution, "Write up your field notes at the end of each day!" And then get them into your hard disk fairly soon and always back that up. The main thing though is to give full range to the mind and learn to walk around in memory and imagination smelling and hearing things.
INTERVIEWER
Your poems are notable both for their extreme condensation and their musicality. Do the lines come out in such compact form? Are the poems initially much longer and then chipped away? Do you consciously count syllables or stresses, or do you mainly write by ear?
SNYDER
There is one sort of poem I write that is highly compressed and has a lot of ear in it. As a poem comes to me, in the process of saying and writing it, the lines themselves establish a basic measure, even a sort of musical or rhythmic phrase for the whole poem. I let it settle down for quite a while and do a lot of fine-tuning as part of the revision. Doing new poems at readings brings out subtle flaws in the movement or music to be immediately noted. I don't count syllables or stresses, but I discover after the fact what form the poem has given itself, and then I further that. Of course I write other sorts of poems as well—longer, less lyrical, formal, borrowings or parodies, and so forth. I am experimenting with switching back and forth between a prose voice and a lyric voice in some of the work I'm doing now.
INTERVIEWER
I gather that, unlike many writers, you publish very slowly—allowing things to sit for years before they're brought out in the world. Why is that? And what works are currently hanging up to dry?
SNYDER
Well, I have found that if you let a poem sit around long enough, you come to see and hear it better. Not that a poem in progress doesn't reach a point of being pretty much finished. So I don't rush it—it's a matter of allowing intuition and taste to come into play; you choose to hold on to a piece, waiting for some little turn of insight. This is true of prose writing, too. But letting it wait might be a kind of luxury sometimes because there are often urgent reasons to get things into the world, especially essays dealing with current issues. I recently finished a project I called Mountains and Rivers Without End—a series of longish poems that I have been working at for decades. And I'm glad I let it wait that long, it is more tasty.
INTERVIEWER
Why do you think it took so long?
SNYDER
Well of course when I launched myself into this in 1956, having just finished the book-length poem Myths and Texts—which only took three years—I thought it would be wrapped up in five or six years. I started studying the Lotus Sutra and some geomorphology and ecology texts as a bit of beginning research, and also I set sail for Japan. It all got more complicated than I had predicted, and the poems were evasive. So I relaxed, and thought, However long it takes. I kept my eye on it, walking, reflecting, and researching, but didn't make any big demands on the mountain-goddess muse. So it worked out to about one section a year for forty years.
INTERVIEWER
How does it feel, having completed a forty-yearlong project like Mountains and Rivers Without End?
SNYDER
How does it feel to finish it? I'm truly grateful. Now I have further work with it though—I'm learning how to read it aloud, and I'm still learning more about its workings.
INTERVIEWER
As with Pound and the Cantos, did you find it impossible to tear yourself away from Mountains and Rivers to work on other things?
SNYDER
As I say, I was pretty relaxed about results for a long time. But I did keep a really sharp focus going, never neglected it. Through those years I also wrote and published fifteen or sixteen books. Then, between 1992 and 1996, seeing the shape of the whole forming up, I put Mountains and Rivers ahead of everything else—stopped all other sorts of writing, neglected the garden, let the pine needles pile up on the road, quit giving poetry readings, didn't answer mail, quit going to parties, my old truck quit running—till it was done.
INTERVIEWER
Working on a book for forty years, do you carry the germ of your next project? What are you going to do next?
SNYDER
What I want to do next is restart the garden and the truck, go out with the young people to some deserts and rivers and maybe cities, and reengage with a bunch of old friends. And then back to prose and the thorny problems of our time.
INTERVIEWER
You're one of the few poets whose work is accessible to a non-poetry-reading public. Yet somewhere you say— you're talking about Robert Duncan—that it's the poetry you never fully comprehend that most engages you. I was wondering whether you consciously strike out obscurities, thinking of the general reader, to make the poetry accessible?
SNYDER
Semiconsciously. I've written a number of different sorts of poems and there's a percentage of my poetry—maybe twenty-five percent, maybe forty—that is accessible. I think partly that has been a function of my regard for the audience, my desire to have some poems that I knew that I could share with people I lived and worked with. Certainly a number of the work poems, and poems of travel and poems of place, are works that I could and did share with neighbors or with fellow workers on the job. I've always enjoyed that enormously. At the same time there are territories of mind and challenges that are not easily accessible. I've written a number of rather difficult poems. I just don't read them at poetry readings as a rule.
INTERVIEWER
Let me quickly ask you about your book of selected poems. No Nature, as a title, obviously takes many aback. It seems apocalyptic until you realize that it's a kind of Buddhist joke: the true nature is no nature, the nature of one's self is no nature. Is that correct?
SNYDER
Yes, and it's also a critical-theory joke.
INTERVIEWER
In what sense?
SNYDER
In that some folks hold that everything is a social construction, and I add that society is a natural construction, including the industrial and the toxic.
INTERVIEWER
It's interesting that, for someone involved as much as you are in the environmental movement, your work is surprisingly without disasters. There's very little bad news in the poetry—no Bhopals, no Chernobyls. Are you setting positive examples? Or are you just cheerful?
SNYDER
There are several poems that have some very bad news in them. Going all the way back to a poem written in 1956 called "This Tokyo." And the poem that I wrote as an op-ed piece for The New York Times in 1972 called "Mother Earth: Her Whales." However, I feel that the condition of our social and ecological life is so serious that we'd better have a sense of humor. That it's too serious just to be angry and despairing. Also, frankly, the environmental movement in the last twenty years has never done well when it threw out excessive doom scenarios. Doom scenarios, even though they might be true, are not politically or psychologically effective. The first step, I think, and that's why it's in my poetry, is to make us love the world rather than to make us fear for the end of the world. Make us love the world, which means the nonhuman as well as the human, and then begin to take better care of it.
INTERVIEWER
Many are surprised to discover that you're not a vegetarian and not a Luddite, but rather a carnivore with a Macintosh. This sets you apart from, on the one hand, many Buddhists, and, on the other, from a certain branch of the environmental movement. Any comments?
SNYDER
Come, come, I'm not a carnivore, I'm an omnivore. Carnivores have ridiculously short intestines! I am a very low-key omnivore at that, as are most of the Third World people who eat very little fish or meat, but who certainly wouldn't spurn it. I did a whole discussion of this question—for Buddhists—in a recent issue of Ten Directions, from the Zen Center of Los Angeles. The key is still the first precept: "Cause least harm." We have to consider the baleful effects of agribusiness on the global environment, as well as have concern for the poor domestic critters. Ethical behavior is not a matter of following a rule, but examining how a precept might guide one, case by case.
Now, as for environmentalists, my Earth First! and Wild Earth friends are pretty diverse, but one thing they all share is that they are not prigs or puritans. They do ecological politics as a kind of contact sport. I'm all for that.
As for computers: the word processor is not the agent of transformation, it's language that is the agent. The word processor is just a facilitating device. Keep your eye on the ball!
AUDIENCE MEMBER
I was on the phone this afternoon with my teacher, who is a Lakota. I mentioned that I was going to see Gary Snyder. And she said, "Oh, Gary Snyder. He's an Indian. Ask him if he knows it." Do you know that you are an Indian? A Native American.
SNYDER
That was very kind of her to say that. I don't know if I know I'm an Indian or not. However, I do know that I'm a Native American. Here again is a Turtle Island bioregional point. Anyone is, metaphorically speaking, a Native American who is "born again on Turtle Island." Anyone is a Native American who chooses, consciously and deliberately, to live on this continent, this North American continent, with a full spirit for the future, and for how to live on it right, with the consciousness that says, "Yeah, my great-great-grandchildren and all will be here for thousands of years to come. We're not going on to some new frontier, we're here now." In that spirit, African Americans, Euro-Americans, Asian Americans, come together as Native Americans. And then you know that those continents that your ancestors came from are great places to visit, but they're not home. Home is here.
INTERVIEWER
But do you think that the myths that come out of here belong to everyone?
SNYDER
They belong to the place, and they will come to belong to those who make themselves members of this place. It's not that easy, however. It takes real practice.
INTERVIEWER
I'm just playing devil's advocate for a moment. I know in the seventies there were Native Americans who were criticizing you—I don't think rightly—essentially saying, "Hey, white boy, keep your hands off our coyote."
SNYDER
You know, coyote—the trickster image—is found all over the globe. In myth and world folklore, it blankets the planet from forty thousand years ago on. It is totally cosmopolitan, and we know this. So, in that sense, mythology and folklore are archaic international world heritages. The question is to understand what to do with them and how to respond to them. The stories about Coyote Old Man are in fact genuinely something that came out of Native American experience, broke through the civilization-history time barrier, and are now fully rooted in twentieth-century literature. That's something that has come across. It's quite amazing. And I'm sure that other things will prove in time to have come across like that. You can't be against it. It makes both worlds, the old and new, richer, and it testifies to the openness of the imagination.
AUDIENCE MEMBER
There are a lot of things that are splitting the country apart nowadays. Does this scare you?
SNYDER
Well, along with everyone else, I have very troubled moments about the future of the United States and our society. And it would be foolish to say that I've got any easy answers. For those who can do it, one of the things to do is not to move. To stay put. Now staying put doesn't mean don't travel. But it means have a place and get involved in what can be done in that place. Because without that we're not going to have a representative democracy that works in America. We're in an oligarchy right now, not a democracy. Part of the reason that it slid into oligarchy is that nobody stays anywhere long enough to take responsibility for a local community and for a place.
AUDIENCE MEMBER
In a radio interview several years ago, you were asked about your politics and you responded that you were an anarchist. Can you explain that, and how that really works?
SNYDER
You know I really regretted saying that on the radio. That was on Fresh Air. I try not to say that on the radio. In fact, I try not to even use the word anarchist because it immediately raises the question that you just raised, which is, "Can you explain that?" The term shouldn't be used, it has too many confusing associations. Anarchism should refer to the creation of nonstatist, natural societies as contrasted with legalistically organized societies, as alternative models for human organization. Not to be taken totally literally, but to be taken poetically as a direction toward the formation of better and more viable communities. Anarchism, in political history, does not mean chaos, it means self-government. So a truly anarchist society is a self-governing society. We all need to learn better how to govern ourselves. And we can do that by practice, and practice means you have to go to meetings, and going to meetings means you'll be bored, and so you better learn how to meditate.
INTERVIEWER
The tao of bureaucracy.
SNYDER
That's right. The tao of bureaucracy. Anybody who meditates knows how to handle boredom so then you can go to meetings. That's how I got into politics.
AUDIENCE MEMBER
You've had to submit to a very rigorous discipline in your religious practice, learning of languages, and study of poetry. Do you find your students now willing to submit to that kind of discipline?
SNYDER
You know, I never felt like I was submitting to discipline. Since I was about sixteen or seventeen, I've never done anything I didn't want to do. It was always my own choice. When I was studying Chinese, it was what I wanted to do. I could have left at any time, nobody was paying me to do it, and I didn't have any parents insisting that I do it. So, I don't know how to answer that. I've always operated from my own free choice. However, I certainly would say that a highly motivated person, willing to engage intensely with something, is not easy to find among the students I've run into. But there are always a few that have some sort of fire under them.
AUDIENCE MEMBER
What would you tell sixteen-year-olds with the world before them, what should they do?
SNYDER
This is one of the occupational hazards of being a poet. You're asked questions that you really don't know an answer for. I'd say the same thing that I say to my eighteen-year-old stepdaughter: you're going to have to get a lot of formal education. And don't think that a four-year education is the end of it. Nowadays you have to go on a little bit farther or it isn't going to mean a whole lot. But even while doing education, don't think it makes you superior to uneducated people or illiterate people, because there's a tremendous amount of cultural wisdom and skill out in the Third World, out in the preliterate world that is intrinsically every bit as viable as anything that Euro-American society has created. And then the fundamental ethical precept: whatever you do, try not to cause too much harm.