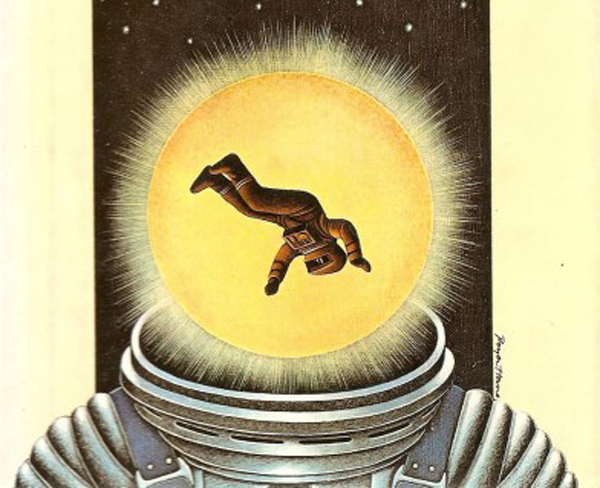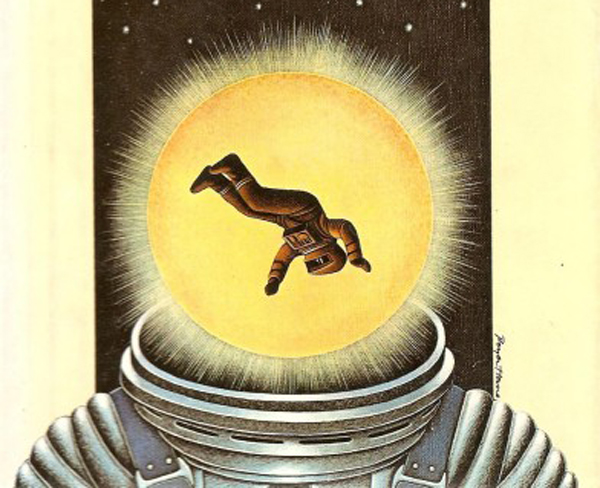 "To define terms at the outset, this will not be a novel so much as a series of notes toward one. Nevertheless pay attention." —Barry N. Malzberg, Galaxies, 1975
I began vomiting somewhere over Turkmenistan. But it was not until the second day on the ground in Benares that I became desperately ill, losing a quarter of a pound an hour every hour for forty hours. "I figured you would be all right in the end," Jamie told me after the ordeal was over. "Then again, I have seen patients die, and that is more or less what it looks like."
From my India notebook:
A pair of mouse turds on the table. Amazing to think that I ever planned to write about this place. Why not spend ten years becoming better acquainted with my own country. And spend more time with S, you fool, what is it you think life is about. The river priest, dressed in brilliant orange, gives me his blessing, custom-tailoring my reincarnation: "Not come back as parrot, not come back as mosquito, not come back as dog." Malzberg for TPR: The Falling Astronauts, In the Enclosure, his Kennedy books, Galaxies. Just because I like it doesn't mean it isn't crap.
That's how much I wanted to write my Malzberg thing. And I would have done it, too, if I had lived.
* * *
I first encountered Barry N. Malzberg in my twenties during a confused summer spent with David Pringle's Science Fiction: The 100 Best Novels. Malzberg's Galaxies was number seventy-seven.
Malzberg—author of Horizontal Woman and The Masochist and Oracle of the Thousand Handsand Screen and In My Parents' Bedroom and many other books; aka K. M. O'Donnell, author of Final War, Universe Day, Gather in the Hall of the Planets, and so on; aka Howard Lee, who wrote novelizations of the 1970s television series Kung Fu, starring David Carradine; aka Mike Barry, author of Night Raider, Bay Prowler, Desert Stalker, Boston Avenger, etc.; aka Eliot B. Reston, author of The Womanizer; aka Claudine Dumas, author of Diary of a Parisian Chambermaid; aka Mel Johnson, writer of I, Lesbian and Instant Sex and Nympho Nurse and The Sadist and Do It to Me—was unquestionably a hack, God knows. He knew it, too. But what a workhorse! Read More