Vendela Vida's new novel, The Lovers, follows a middle-aged Vermont woman, recently widowed, as she vacations in the unfamiliar territory of Turkey in an attempt to re-examine her life. Among these new surroundings, her initial numbness about her bereavement gives way to doubt over whether her marriage was even happy, and she has to face up to a pain she never anticipated. Vendela Vida recently answered my questions over lunch during her book tour's stop-over in New York City.
What drew you to set this novel in Turkey?
It was completely an accident. I went there for a month in June of 2005 when I was trying to finish my second novel, Let the Northern Lights Erase Your Name, and wanted to be far away from the Arctic Circle in winter—the setting of that novel—and free from the day-to-day distractions of my life in San Francisco. I found a rental house by typing "Turkey," "rental," "cheap," and "beach" into a search engine. I had no intention of setting a novel there, but a year later, this house and this town I stayed in kept appearing in my mind. I couldn't get rid of the idea of writing about Turkey, so I did.
Did the house you stayed in have any of the unusual contents of the vacation house in the book?
Yes. I usually don't like to take details from life, but, in this case, I couldn't resist. The owners left out things that people typically wouldn't leave out—sex swings, pornographic photos of the wife, books on sexual positions. My husband and I would leave the house to swim, or eat, or explore, and when we returned we would want to be in a neutral, uncomplicated place to relax and absorb everything new we'd seen and experienced beyond the walls of the house, but we were continually affronted by some new and intimate discovery about the owners' lives. I wanted to put Yvonne, the protagonist of The Lovers, in a discomfiting situation like that.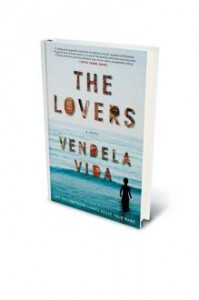 Lionel Shriver has said she writes partly as catharsis-in-advance. So she wrote about death to experience bereavement. Was this a motive for you in exploring the character of Yvonne?
I write a lot from a place of fear. My friend, the writer Amanda Davis, who was killed in a plane crash in 2003, said that every day you should write about something that scares you. I was finishing this book just after the birth of my second child and the notion that this newborn could one day be estranged and the source of pain for me was also something I feared—and so I made Yvonne's relationship with her daughter an especially fraught and challenging one. Even the vague idea of my husband dying is something that devastates me. So I was tapping into that fear when creating Yvonne, who's fifty-three and a widow, and trying to imagine what it would be like to lose someone after spending half your life with them.