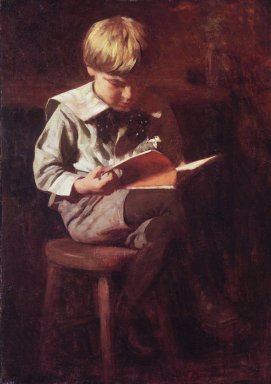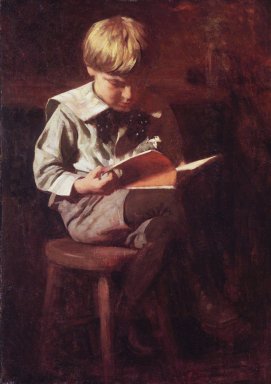 The Downton Abbey craze has led to a plethora of recommendations for books on the World War I era of Britain. I'm interested in this era for the States. What good novels are out there about this time frame, preferably set in New England?
Much obliged,
Calliope
A few near misses: Ethan Frome (1911) begins in 1910 in rural Massachusetts, but the main action occurs in the 1890s. Main Street (1921) describes a small town during the war years, but it's set in Minnesota. Sadie's favorite Dorothy Canfield Fisher, Understood Betsy (1916) is set in Vermont—but it's for children. Our Town is of course a play. Spoon River Anthology is set in Illinois and is, of course, a book of poems … but if you want New England life in the early twentieth century, I can't help recommending the Tilbury poems of Edwin Arlington Robinson, e.g., Children of the Night (1921), which includes the sonnet "Rueben Bright":
Because he was a butcher and thereby
Did earn an honest living (and did right),
I would not have you think that Reuben Bright
Was any more a brute than you or I;
For when they told him that his wife must die,
He stared at them, and shook with grief and fright,
And cried like a great baby half that night,
And made the women cry to see him cry.

And after she was dead, and he had paid
The singers and the sexton and the rest,
He packed a lot of things that she had made
Most mournfully away in an old chest
Of hers, and put some chopped-up cedar boughs
In with them, and tore down the slaughter-house.
Closer to the bull's-eye: The Late George Apley (1938) or Point of No Return (1949), both by John P. Marquand. The former traces the decline of a Boston Brahmin family between the Civil War and the Depression. The latter concerns a Don Draper–ish New York banker, Charles Gray, who has tried to bury his humble beginnings in Clyde, Massachusetts. The past—i.e., the twenties—catches up with Charles in the person of Malcolm Bryant, a sociologist who published a study of Clyde. Point of No Return may be set a little late, but it's funny and evocative and pure pleasure to read.
Previous advice columns have addressed the question of good movie adaptations of novels. What I'm wondering is, what books have you wished would be translated into film?
Sadie writes: I feel a certain kind of nerd (and I'm describing myself) devotes an undue amount of time to pondering these questions. I have never understood, for instance, why Georgette Heyer novels (specifically The Grand Sophy) have never gotten the miniseries treatment—I mean, Netflix tells me that there are dozens of lurid Catherine Cookson adaptations, but the infinitely more clever, subtle, and (I daresay) historically accurate Heyer has generated nary a one? (Okay, that's an exaggeration—a vigilant fan site tells me that there has been a spoof of The Reluctant Widow and a German adaptation of Arabella.)
It is a favored pastime among Barbara Pym fans to ponder wholly inappropriate casting choices for adaptations of Excellent Women. I am not exempt from this practice.
Others I'd personally like to see: The Secret History; the entire Betsy-Tacy canon (also, by necessity, a miniseries. Very high-budget); The Little Stranger; The True Deceiver (in my fantasy world, Bergman adapts this); The Sea, The Sea (I see Ian McKellan in the lead); The Secret Life of the Lonely Doll; The Art of Fielding. Some of these, obviously, are more likely than others. Read More