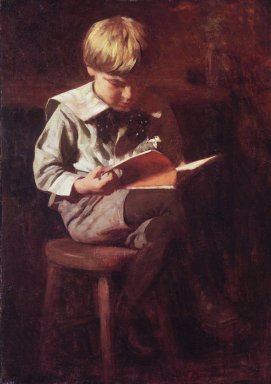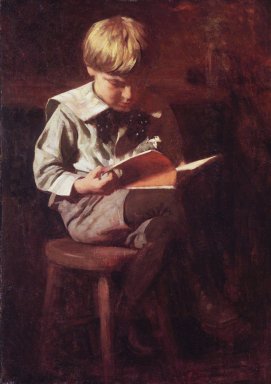 Spring is upon us! Or almost. What poems will get my mind off wintertime?
More than the other seasons, spring is a state of mind. As you know, it can strike in the dead of winter or go AWOL all April and May. It is the season of initiation, of mysteries, when the evening lengthens and spreads out before us and we are filled with irrational hope. Or not, and we feel its absence: spring is no longer for us. "I am a man of fortune greeting heirs; / For it has come that thus I greet the spring." We all know about April being the cruelest month; Rodgers and Hart put it more succinctly: "Spring is here, / I hear."
We all have our favorite greatest hits (you can't call a spring poem a chestnut): Deirdre likes William Carlos Williams's "Spring and All," e.e. cummings's poem beginning "in / Just spring," and Emily Dickinson's "A Light exists in Spring." Sadie loves Elizabeth Bishop's "In Early Spring" and the Dickinson poem that starts "A little Madness in the Spring / Is wholesome even for the King" (though she admits it gets "a little odd" as it goes along). Stephen plumps for "Fern Hill," on the sensible grounds that it concerns "the spring of life."
The poem that occurs to me is "Les Chercheuses de Poux," by Arthur Rimbaud. Here it is in Wyatt Mason's translation, which magically preserves some of the strangeness and sensuality of the original:
Lice Hunters

When the child's forehead full of red torments
Begs the white swarm of vague dreams
To take him, two charming sisters loom
Above his bed, with fragile fingers and silver nails.

They sit him before a window opened wide
Where a jumble of flowers bathes in blue air,
And then, bewitching and terrible, the delicate fingers
Walk through his heavy, dew-matted hair.

He listens to the song of their uneasy breath,
Long earthy blossoms of rose-rich honey
Interrupted now and then by a salivary sucking,
Tongues licking lips, hungry for a kiss.

He hears their black lids bat beneath
The scented silence, their gentle pulsing fingers
Kill little lice beneath royal nails crackling
Sounds resounding through his gray stupor.

But the wine of Sloth is rising in him,
A harmonica's sigh that sets you reeling;
Beneath the slowness of their caresses, the child
Feels an urge to cry, welling and dying, endlessly.
We also polled a few friends from outside the office: the aforementioned Wyatt Mason; Molly Murray, who is lecturing on Shakespeare at Columbia; Jeff Dolven, who happens to be doing the very same thing at Princeton (and has two poems in our last issue); and Kira von Eichel, whose child was falsely accused this week of having lice—and who recruited her mother, Linden von Eichel, in the cause.
Wyatt chose a poem by Frederick Seidel, from issue 194. He writes: "I hope you won't argue that it isn't a spring poem. Spring is coupling, so a spring poem must be in couplets. Spring is song, so a spring poem must rhyme. Spring is light, so a spring poem is lit from within. Spring is nice weather, so 'Nice Weather' is spring. And don't tell me I'm being tautological. I don't know what that means." Read More